available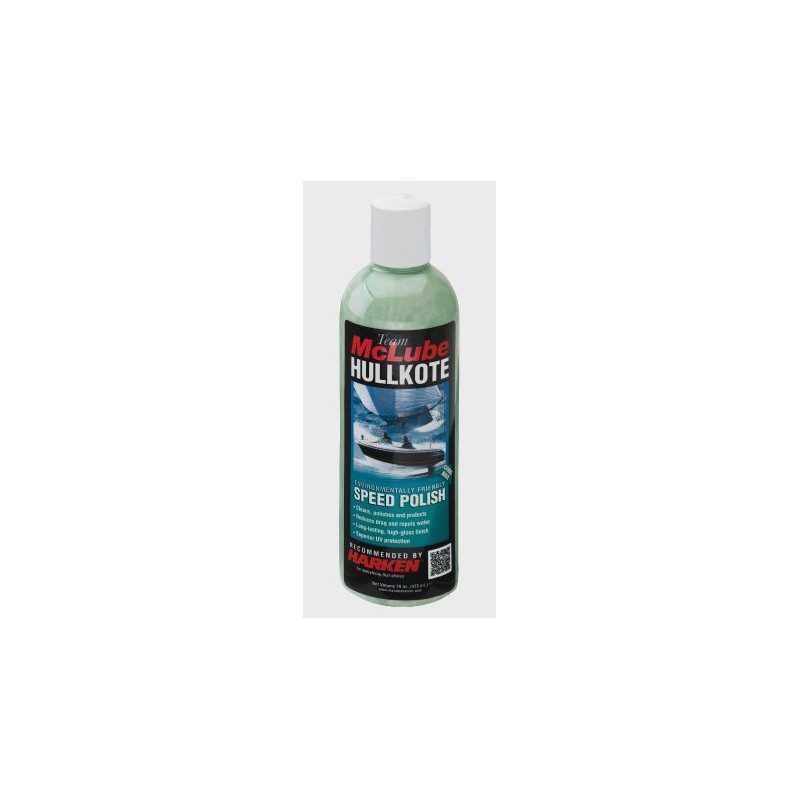 error Shipped according to supplier's deadline
Detailed features
An ecological polish with lemon for a better glide
This McLube polish is recommended by Harken. Made from lemon, it is totally environmentally friendly. It provides a deep clean and protects the hull while significantly improving the glide of your boat. A polish that lasts and gives a shiny appearance to your hull and protects it against UV.
Mc Lube products recommended by Harken for a perfect glide
Harken recommends the McLube brand for its high performance cleaning and maintenance products. Whether it's greasing blocks and cleats (One Drop), sliding sails in the mast or boom (Sailkote) or polishing your hull (Speed Polish and Hullkote) McLube products will significantly improve the performance of your boat.
Lemon based, environmentally friendly, 473ml
Ultra fast, high gloss finish
Excellent UV protection
Can be used on fiberglass, metal, plastic, plexiglass, and painted surfaces
Can be applied over other waxes and polishes
Apply to a clean, dry surface after shaking the bottle well
Apply two coats for best results
In the same category
4 other products seleted for you