available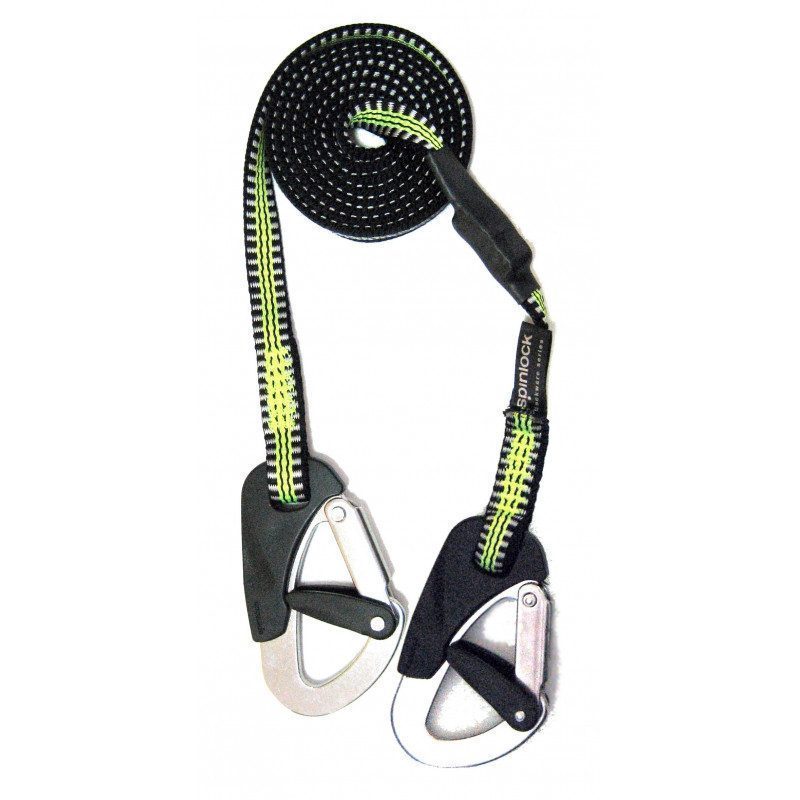 check_circle Shipped within 24h
Detailed features
The 2 point single life lanyard by Spinlock
The 2 point life lanyard by Spinlock is the assurance to stay on board in all conditions. Available in a 1 Loop or 2 carabiner version. Ultra compact, it has a hydrophobic webbing that prevents it from gaining weight when in contact with water. In addition, an overload indicator allows you to check whether the lanyard has been overloaded and therefore whether it needs to be changed for safety reasons.
Features of the Spinlock Deck Ware 2 point lanyard
Ultra Compact Version
Available as 1 STR/2L or 2 STR/02 carabiners
Easy to use one-handed carabiners with an anti accidental opening safety feature
Compact 16mm lanyard, 28% lighter than standard 25mm lanyards
Surface treatment prevents water absorption and thus wet weight
Visual overload indicator, when the lanyard has been pulled more than 500kg, the lanyard must be changed to maintain safety rating At a glance the cursor indicates whether the lanyard needs to be changed.
In the same category
4 other products seleted for you