available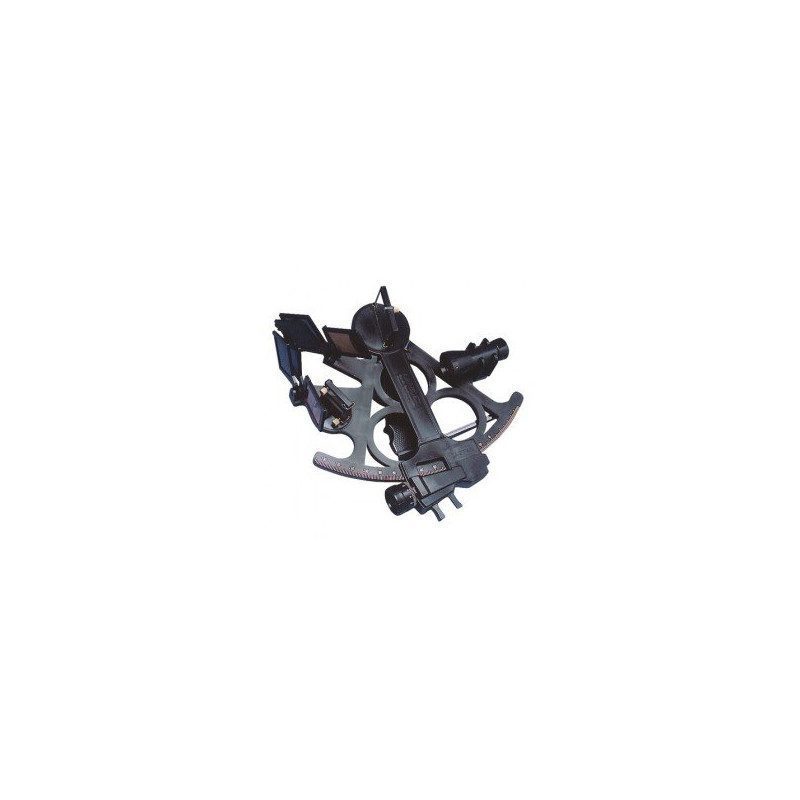 error Shipped according to supplier's deadline
Detailed features
Sextant Davis Mark 15 from Topoplastic!
This sextant is the reproduction of a real professional sextant. It is made of modern plastics, but it remains undeformable, shockproof and corrosion-proof. Light, robust and precise, this sextant is an indispensable navigation accessory. The Davis Mark 15 allows you to accurately determine all the points necessary for coastal and astronomical navigation.
Detailed specifications of the Sextant Davis Mark 15 :
Color: Black
Leaf blade: radius 178 mm, divisions -6 to 120
Micrometric screw with drum divided from 1' to 1' with vernier reading at 1/5 (i.e. 12 seconds) and worm screw with disengagement.
Mirrors protected by a special varnish. Index 30 x 41 mm. Horizon 35 x 50 mm.
Coloured filters: 1 set of 3 and 1 set of 4.
3x23 mm optical scope, adjustable - 1 direct sight.
Reading of 1/5 of a minute of arc at the vernier and 1 minute in direct reading
Weight of sextant alone: 410 g, with its case 1 080 g
Plastic case 300 x 250 mm. Shaped shock absorbing foam padding.
In the same category
2 other products seleted for you
<div class="fiche-txt"> <h2>Davis Mark 25 Sextant</h2> <p style="text-align:justify;">This sextant is the reproduction of a real professional sextant. It is made of modern plastics, but it remains undeformable, shockproof and corrosion-proof. Light, robust and precise, this sextant is the essential navigation accessory. The Davis Mark 25 allows you to accurately determine all the points necessary for coastal and astronomical navigation.</p> <h2>Detailed characteristics of the Davis Mark 15 sextant:</h2> </div>

available

<div class="fiche-txt"> <h2>Davis Mark 3 Initiation Sextant</h2> <p style="text-align:justify;">Small initiation sextant, made of non-deformable plastic materials. It allows to make a point with a reading of two minutes of arc. Very light, it is made of plastic with simple mechanical parts. This sextant has limited adjustment possibilities, but it will allow you to learn the main principles of astronomical navigation and to use it as an emergency sextant on board your boat.</p> <h2>Detailed characteristics of the Davis Mark 3 Introductory Sextant:</h2> </div>

available