available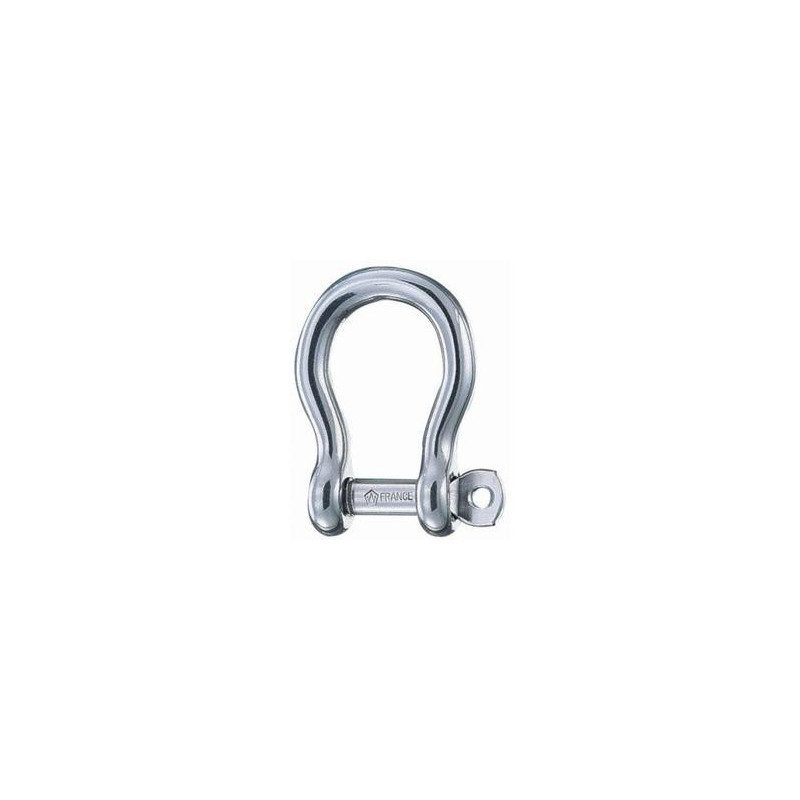 check_circle In stock
PrestaShop\PrestaShop\Adapter\Presenter\Product\ProductLazyArray Object ( [imageRetriever:PrestaShop\PrestaShop\Adapter\Presenter\Product\ProductLazyArray:private] => PrestaShop\PrestaShop\Adapter\Image\ImageRetriever Object ( [link:PrestaShop\PrestaShop\Adapter\Image\ImageRetriever:private] => Link Object ( [allow:protected] => 1 [url:protected] => /index.php [protocol_link] => https:// [protocol_content] => https:// [ssl_enable:protected] => 1 [urlShopId:protected] => [supportedBrowser] => ) ) [link:PrestaShop\PrestaShop\Adapter\Presenter\Product\ProductLazyArray:private] => Link Object ( [allow:protected] => 1 [url:protected] => /index.php [protocol_link] => https:// [protocol_content] => https:// [ssl_enable:protected] => 1 [urlShopId:protected] => [supportedBrowser] => ) [priceFormatter:PrestaShop\PrestaShop\Adapter\Presenter\Product\ProductLazyArray:private] => PrestaShop\PrestaShop\Adapter\Product\PriceFormatter Object ( ) [productColorsRetriever:PrestaShop\PrestaShop\Adapter\Presenter\Product\ProductLazyArray:private] => PrestaShop\PrestaShop\Adapter\Product\ProductColorsRetriever Object ( ) [translator:PrestaShop\PrestaShop\Adapter\Presenter\Product\ProductLazyArray:private] => PrestaShopBundle\Translation\TranslatorComponent Object ( [catalogues:protected] => Array ( [en-US] => Symfony\Component\Translation\MessageCatalogue Object ( [messages:Symfony\Component\Translation\MessageCatalogue:private] => Array ( [en-US] => Array ( [OK] => OK [No] => No [Yes] => Yes [Write your review] => Write your review [Sorry, your review cannot be posted.] => Sorry, your review cannot be posted. [Title] => Title [Your name] => Your name [Review] => Review [Required fields] => Required fields [Cancel] => Cancel [Send] => Send [Your comment has been submitted and will be available once approved by a moderator.] => Your comment has been submitted and will be available once approved by a moderator. [Your comment has been added!] => Your comment has been added! [Review sent] => Review sent [Your review cannot be sent] => Your review cannot be sent [By %1$s] => By %1$s [Report abuse] => Report abuse [Comments] => Comments [Sorry, your review appreciation cannot be sent.] => Sorry, your review appreciation cannot be sent. [Sorry, your abuse report cannot be sent.] => Sorry, your abuse report cannot be sent. [Last] => Last [Your review appreciation cannot be sent] => Your review appreciation cannot be sent [Report comment] => Report comment [Are you sure that you want to report this comment?] => Are you sure that you want to report this comment? [Report sent] => Report sent [Your report has been submitted and will be considered by a moderator.] => Your report has been submitted and will be considered by a moderator. [Your report cannot be sent] => Your report cannot be sent ) [ShopThemeGlobal] => Array ( [Créez votre compte professionnel] => Create your professional account [Demandez un devis] => Request a quote [Plus de 300 clients nous font confiance] => More than 300 customers trust us [Notre sélection de produits par métiers] => Our selection of products by trade [Vêtements pêche / Marin pêcheur] => Fishing clothes / Fisherman [Vêtements poissonnier] => Fishmonger's clothing [Vêtement moniteur de voile] => Sailing instructor clothing [Vêtement aquaculteur] => Aquaculturist clothing [Vêtement pisciliculteur] => Fish farmer's clothing [Vêtement conchyliculteur] => Conchyliculteur clothing [Vêtement de pluie professionnel] => Professional rainwear [+ 5000 produits] => + 5000 products [référencés pour vous] => referenced for you [+ 300 clients] => + 300 customers [nous font confiance] => trust us ) [ShopThemeGlobal ] => Array ( [Vêtements skipper] => Skipper clothing ) ) [metadata:Symfony\Component\Translation\MessageCatalogue:private] => Array ( ) [resources:Symfony\Component\Translation\MessageCatalogue:private] => Array ( ) [locale:Symfony\Component\Translation\MessageCatalogue:private] => en-US [fallbackCatalogue:Symfony\Component\Translation\MessageCatalogue:private] => [parent:Symfony\Component\Translation\MessageCatalogue:private] => ) ) [locale:Symfony\Component\Translation\Translator:private] => en-US [fallbackLocales:Symfony\Component\Translation\Translator:private] => Array ( ) [loaders:Symfony\Component\Translation\Translator:private] => Array ( ) [resources:Symfony\Component\Translation\Translator:private] => Array ( ) [formatter:Symfony\Component\Translation\Translator:private] => Symfony\Component\Translation\Formatter\MessageFormatter Object ( [selector:Symfony\Component\Translation\Formatter\MessageFormatter:private] => Symfony\Component\Translation\MessageSelector Object ( ) ) [cacheDir:Symfony\Component\Translation\Translator:private] => /home/httpd/html/www.picksea.com/var/cache/prod/translations [debug:Symfony\Component\Translation\Translator:private] => [configCacheFactory:Symfony\Component\Translation\Translator:private] => Symfony\Component\Config\ConfigCacheFactory Object ( [debug:Symfony\Component\Config\ConfigCacheFactory:private] => ) ) [settings:protected] => PrestaShop\PrestaShop\Core\Product\ProductPresentationSettings Object ( [catalog_mode] => [catalog_mode_with_prices] => 0 [restricted_country_mode] => [include_taxes] => 1 [allow_add_variant_to_cart_from_listing] => 1 [stock_management_enabled] => 1 [showPrices] => 1 [lastRemainingItems] => 0 ) [product:protected] => Array ( [id_shop_default] => 1 [id_manufacturer] => 20 [id_supplier] => 15 [reference] => WI-1241-48 [supplier_reference] => [location] => [width] => 0.000000 [height] => 0.000000 [depth] => 0.000000 [weight] => 1.100000 [quantity_discount] => 0 [ean13] => 3587790012453 [isbn] => [upc] => [cache_is_pack] => 0 [cache_has_attachments] => 0 [is_virtual] => 0 [state] => 1 [additional_delivery_times] => 1 [delivery_in_stock] => [delivery_out_stock] => [id_category_default] => 106058 [id_tax_rules_group] => 36 [on_sale] => 0 [online_only] => 0 [ecotax] => 0 [minimal_quantity] => 1 [low_stock_threshold] => [low_stock_alert] => 0 [price] => €16.67 [wholesale_price] => 3.002000 [unity] => [unit_price_ratio] => 0.000000 [additional_shipping_cost] => 0.00 [customizable] => 0 [text_fields] => 0 [uploadable_files] => 0 [redirect_type] => 301-category [id_type_redirected] => 106058 [available_for_order] => 1 [available_date] => [show_condition] => 0 [condition] => new [show_price] => 1 [indexed] => 0 [visibility] => both [cache_default_attribute] => 73358 [advanced_stock_management] => 0 [date_add] => 2013-07-19 16:46:01 [date_upd] => 2023-12-04 15:11:51 [pack_stock_type] => 3 [meta_description] => Wichard self-locking shackles are all forged in France from 316L stainless steel and are known for their properties and performance. [meta_keywords] => [meta_title] => Self-Locking Shackle | Picksea [link_rewrite] => self-locking-shackle [name] => Self-Locking Shackle [description] =>

| | | | | | | |
| --- | --- | --- | --- | --- | --- | --- |
| Reference | Ø | Workload | Breaking load | Height | Width | Weight |
| 1241 | 4 mm | 320 kg | 700 kg | 18 mm | 8 mm | 9 g |
| 1242 | 5 mm | 400 kg | 1,000 kg | 23 mm | 10 mm | 17 g |
| 1243 | 6 mm | 600 kg | 1,500 kg | 28 mm | 12 mm | 30 g |
| 1244 | 8 mm | 1000 kg | 2,700 kg | 37 mm | 16 mm | 68 g |
| 1245 | 10 mm | 1520 kg | 4,300 kg | 47 mm | 20 mm | 137 g |
| 1246 | 12 mm | 2080 kg | 6,000 kg | 55 mm | 24 mm | 233 g |
| 1247 | 16 mm | 3200 kg | 10,000 kg | 70 mm | 32 mm | 540 g |
| 1248 | 20 mm | 4000 kg | 15,000 kg | 80 mm | 40 mm | 1 056 g |

[description_short] =>

The Wichard brand reference, the Lyre self-locking shackle

Wichard self-locking shackles are all forged in France from 316L stainless steel and are known for their properties and performance. The forged notches prevent the shackle from being unscrewed accidentally. This is one of the most important safety features of the boat, so it is important to choose the right diameter according to the estimated workload. The lyre shackle is often used as a link for anchors or dead bodies or on chain terminations.

All the Wichard fittings are available on Picksea.com, advice and quotation on 02 85 52 65 01

Discover the wide range of shackles, cleats, pulleys and hardware accessories from leading brands such as Ronstan, Harken, Wichard, Spinlock on our Boat Hardware and Equipment section. Products from the best nautical brands and boat equipment are now available on Picksea, the best selection of nautical equipment.

Detailed characteristics of Wichard Self-Locking Shackles 4mm to 20mm

[available_now] => [available_later] => [video] => [personnalisation] => 0 [markdown] => [catdecathon] => [id] => 23087 [id_product] => 23087 [out_of_stock] => 1 [new] => 0 [id_product_attribute] => 73358 [quantity_wanted] => 1 [extraContent] => Array ( ) [allow_oosp] => 1 [category] => shackle [category_name] => Shackle [link] => https://www.picksea.com/en/self-locking-shackle-wichard-23087.html [attribute_price] => 12.5 [price_tax_exc] => 16.666667 [price_without_reduction] => 16.666667 [price_without_reduction_without_tax] => 16.666667 [reduction] => 0 [reduction_without_tax] => 0 [specific_prices] => Array ( ) [quantity] => 9 [quantity_all_versions] => 12 [id_image] => en-default [features] => Array ( [0] => Array ( [name] => Manufacturing [value] => Made in france [id_feature] => 32 [position] => 16 ) ) [attachments] => Array ( ) [virtual] => 0 [pack] => 0 [packItems] => Array ( ) [nopackprice] => 0 [customization_required] => [attributes] => Array ( [20058] => Array ( [id_attribute] => 21800 [id_attribute_group] => 20058 [name] => 10 mm [group] => Fitting size [reference] => WI-1245 [ean13] => 3587790012453 [isbn] => [upc] => ) ) [rate] => 0 [tax_name] => [ecotax_rate] => 0 [unit_price] => [customizations] => Array ( [fields] => Array ( ) ) [id_customization] => 0 [is_customizable] => [show_quantities] => 1 [quantity_label] => Items [quantity_discounts] => Array ( ) [customer_group_discount] => 0 [title] => Self-Locking Shackle [images] => Array ( [0] => Array ( [bySize] => Array ( [small_default] => Array ( [url] => https://www.picksea.com/29739-small_default/self-locking-shackle.jpg [width] => 98 [height] => 98 ) [cart_default] => Array ( [url] => https://www.picksea.com/29739-cart_default/self-locking-shackle.jpg [width] => 125 [height] => 125 ) [home_default] => Array ( [url] => https://www.picksea.com/29739-home_default/self-locking-shackle.jpg [width] => 250 [height] => 250 ) [home_large] => Array ( [url] => https://www.picksea.com/29739-home_large/self-locking-shackle.jpg [width] => 280 [height] => 280 ) [medium_default] => Array ( [url] => https://www.picksea.com/29739-medium_default/self-locking-shackle.jpg [width] => 452 [height] => 452 ) [large_default] => Array ( [url] => https://www.picksea.com/29739-large_default/self-locking-shackle.jpg [width] => 800 [height] => 800 ) ) [small] => Array ( [url] => https://www.picksea.com/29739-small_default/self-locking-shackle.jpg [width] => 98 [height] => 98 ) [medium] => Array ( [url] => https://www.picksea.com/29739-home_large/self-locking-shackle.jpg [width] => 280 [height] => 280 ) [large] => Array ( [url] => https://www.picksea.com/29739-large_default/self-locking-shackle.jpg [width] => 800 [height] => 800 ) [legend] => [cover] => 1 [id_image] => 29739 [position] => 1 [associatedVariants] => Array ( [0] => 73354 [1] => 73358 [2] => 73362 [3] => 62657 [4] => 73356 [5] => 73361 [6] => 62655 ) ) ) [cover] => Array ( [bySize] => Array ( [small_default] => Array ( [url] => https://www.picksea.com/29739-small_default/self-locking-shackle.jpg [width] => 98 [height] => 98 ) [cart_default] => Array ( [url] => https://www.picksea.com/29739-cart_default/self-locking-shackle.jpg [width] => 125 [height] => 125 ) [home_default] => Array ( [url] => https://www.picksea.com/29739-home_default/self-locking-shackle.jpg [width] => 250 [height] => 250 ) [home_large] => Array ( [url] => https://www.picksea.com/29739-home_large/self-locking-shackle.jpg [width] => 280 [height] => 280 ) [medium_default] => Array ( [url] => https://www.picksea.com/29739-medium_default/self-locking-shackle.jpg [width] => 452 [height] => 452 ) [large_default] => Array ( [url] => https://www.picksea.com/29739-large_default/self-locking-shackle.jpg [width] => 800 [height] => 800 ) ) [small] => Array ( [url] => https://www.picksea.com/29739-small_default/self-locking-shackle.jpg [width] => 98 [height] => 98 ) [medium] => Array ( [url] => https://www.picksea.com/29739-home_large/self-locking-shackle.jpg [width] => 280 [height] => 280 ) [large] => Array ( [url] => https://www.picksea.com/29739-large_default/self-locking-shackle.jpg [width] => 800 [height] => 800 ) [legend] => [cover] => 1 [id_image] => 29739 [position] => 1 [associatedVariants] => Array ( [0] => 73354 [1] => 73358 [2] => 73362 [3] => 62657 [4] => 73356 [5] => 73361 [6] => 62655 ) ) [has_discount] => [discount_type] => [discount_percentage] => [discount_percentage_absolute] => [discount_amount] => [discount_amount_to_display] => [price_amount] => 16.67 [regular_price_amount] => 16.67 [regular_price] => €16.67 [discount_to_display] => [unit_price_full] => [show_availability] => 1 [availability_date] => [availability_message] => In stock [availability] => available ) [language:PrestaShop\PrestaShop\Adapter\Presenter\Product\ProductLazyArray:private] => Language Object ( [id] => 3 [name] => English GB (English) [iso_code] => en [locale] => en-US [language_code] => en [date_format_lite] => Y-m-d [date_format_full] => Y-m-d H:i:s [is_rtl] => 0 [active] => 1 [webserviceParameters:protected] => Array ( [objectNodeName] => language [objectsNodeName] => languages ) [translationsFilesAndVars:protected] => Array ( [fields] => _FIELDS [errors] => _ERRORS [admin] => _LANGADM [pdf] => _LANGPDF [tabs] => tabs ) [id_lang:protected] => [id_shop:protected] => 1 [id_shop_list] => Array ( ) [get_shop_from_context:protected] => 1 [table:protected] => lang [identifier:protected] => id_lang [fieldsRequired:protected] => Array ( [0] => name [1] => iso_code [2] => date_format_lite [3] => date_format_full ) [fieldsSize:protected] => Array ( [name] => 32 [iso_code] => 2 [locale] => 5 [language_code] => 5 [date_format_lite] => 32 [date_format_full] => 32 ) [fieldsValidate:protected] => Array ( [name] => isGenericName [iso_code] => isLanguageIsoCode [locale] => isLocale [language_code] => isLanguageCode [active] => isBool [is_rtl] => isBool [date_format_lite] => isPhpDateFormat [date_format_full] => isPhpDateFormat ) [fieldsRequiredLang:protected] => Array ( ) [fieldsSizeLang:protected] => Array ( ) [fieldsValidateLang:protected] => Array ( ) [tables:protected] => Array ( ) [image_dir:protected] => [image_format:protected] => jpg [translator:protected] => [def:protected] => Array ( [table] => lang [primary] => id_lang [fields] => Array ( [name] => Array ( [type] => 3 [validate] => isGenericName [required] => 1 [size] => 32 ) [iso_code] => Array ( [type] => 3 [validate] => isLanguageIsoCode [required] => 1 [size] => 2 ) [locale] => Array ( [type] => 3 [validate] => isLocale [size] => 5 ) [language_code] => Array ( [type] => 3 [validate] => isLanguageCode [size] => 5 ) [active] => Array ( [type] => 2 [validate] => isBool ) [is_rtl] => Array ( [type] => 2 [validate] => isBool ) [date_format_lite] => Array ( [type] => 3 [validate] => isPhpDateFormat [required] => 1 [size] => 32 ) [date_format_full] => Array ( [type] => 3 [validate] => isPhpDateFormat [required] => 1 [size] => 32 ) ) [classname] => Language ) [update_fields:protected] => [force_id] => ) [arrayAccessList:PrestaShop\PrestaShop\Adapter\Presenter\AbstractLazyArray:private] => ArrayObject Object ( [storage:ArrayObject:private] => Array ( [id] => Array ( [type] => method [value] => getId ) [attributes] => Array ( [type] => method [value] => getAttributes ) [show_price] => Array ( [type] => method [value] => getShowPrice ) [weight_unit] => Array ( [type] => method [value] => getWeightUnit ) [url] => Array ( [type] => method [value] => getUrl ) [canonical_url] => Array ( [type] => method [value] => getCanonicalUrl ) [add_to_cart_url] => Array ( [type] => method [value] => getAddToCartUrl ) [condition] => Array ( [type] => method [value] => getCondition ) [delivery_information] => Array ( [type] => method [value] => getDeliveryInformation ) [embedded_attributes] => Array ( [type] => method [value] => getEmbeddedAttributes ) [file_size_formatted] => Array ( [type] => method [value] => getFileSizeFormatted ) [attachments] => Array ( [type] => method [value] => getAttachments ) [quantity_discounts] => Array ( [type] => method [value] => getQuantityDiscounts ) [reference_to_display] => Array ( [type] => method [value] => getReferenceToDisplay ) [grouped_features] => Array ( [type] => method [value] => getGroupedFeatures ) [seo_availability] => Array ( [type] => method [value] => getSeoAvailability ) [labels] => Array ( [type] => method [value] => getLabels ) [ecotax] => Array ( [type] => method [value] => getEcotax ) [flags] => Array ( [type] => method [value] => getFlags ) [main_variants] => Array ( [type] => method [value] => getMainVariants ) [specific_references] => Array ( [type] => method [value] => getSpecificReferences ) [id_shop_default] => Array ( [type] => variable [value] => 1 ) [id_manufacturer] => Array ( [type] => variable [value] => 20 ) [id_supplier] => Array ( [type] => variable [value] => 15 ) [reference] => Array ( [type] => variable [value] => WI-1241-48 ) [supplier_reference] => Array ( [type] => variable [value] => ) [location] => Array ( [type] => variable [value] => ) [width] => Array ( [type] => variable [value] => 0.000000 ) [height] => Array ( [type] => variable [value] => 0.000000 ) [depth] => Array ( [type] => variable [value] => 0.000000 ) [weight] => Array ( [type] => variable [value] => 1.100000 ) [quantity_discount] => Array ( [type] => variable [value] => 0 ) [ean13] => Array ( [type] => variable [value] => 3587790012453 ) [isbn] => Array ( [type] => variable [value] => ) [upc] => Array ( [type] => variable [value] => ) [cache_is_pack] => Array ( [type] => variable [value] => 0 ) [cache_has_attachments] => Array ( [type] => variable [value] => 0 ) [is_virtual] => Array ( [type] => variable [value] => 0 ) [state] => Array ( [type] => variable [value] => 1 ) [additional_delivery_times] => Array ( [type] => variable [value] => 1 ) [delivery_in_stock] => Array ( [type] => variable [value] => ) [delivery_out_stock] => Array ( [type] => variable [value] => ) [id_category_default] => Array ( [type] => variable [value] => 106058 ) [id_tax_rules_group] => Array ( [type] => variable [value] => 36 ) [on_sale] => Array ( [type] => variable [value] => 0 ) [online_only] => Array ( [type] => variable [value] => 0 ) [minimal_quantity] => Array ( [type] => variable [value] => 1 ) [low_stock_threshold] => Array ( [type] => variable [value] => ) [low_stock_alert] => Array ( [type] => variable [value] => 0 ) [price] => Array ( [type] => variable [value] => €16.67 ) [wholesale_price] => Array ( [type] => variable [value] => 3.002000 ) [unity] => Array ( [type] => variable [value] => ) [unit_price_ratio] => Array ( [type] => variable [value] => 0.000000 ) [additional_shipping_cost] => Array ( [type] => variable [value] => 0.00 ) [customizable] => Array ( [type] => variable [value] => 0 ) [text_fields] => Array ( [type] => variable [value] => 0 ) [uploadable_files] => Array ( [type] => variable [value] => 0 ) [redirect_type] => Array ( [type] => variable [value] => 301-category ) [id_type_redirected] => Array ( [type] => variable [value] => 106058 ) [available_for_order] => Array ( [type] => variable [value] => 1 ) [available_date] => Array ( [type] => variable [value] => ) [show_condition] => Array ( [type] => variable [value] => 0 ) [indexed] => Array ( [type] => variable [value] => 0 ) [visibility] => Array ( [type] => variable [value] => both ) [cache_default_attribute] => Array ( [type] => variable [value] => 73358 ) [advanced_stock_management] => Array ( [type] => variable [value] => 0 ) [date_add] => Array ( [type] => variable [value] => 2013-07-19 16:46:01 ) [date_upd] => Array ( [type] => variable [value] => 2023-12-04 15:11:51 ) [pack_stock_type] => Array ( [type] => variable [value] => 3 ) [meta_description] => Array ( [type] => variable [value] => Wichard self-locking shackles are all forged in France from 316L stainless steel and are known for their properties and performance. ) [meta_keywords] => Array ( [type] => variable [value] => ) [meta_title] => Array ( [type] => variable [value] => Self-Locking Shackle | Picksea ) [link_rewrite] => Array ( [type] => variable [value] => self-locking-shackle ) [name] => Array ( [type] => variable [value] => Self-Locking Shackle ) [description] => Array ( [type] => variable [value] =>

| | | | | | | |
| --- | --- | --- | --- | --- | --- | --- |
| Reference | Ø | Workload | Breaking load | Height | Width | Weight |
| 1241 | 4 mm | 320 kg | 700 kg | 18 mm | 8 mm | 9 g |
| 1242 | 5 mm | 400 kg | 1,000 kg | 23 mm | 10 mm | 17 g |
| 1243 | 6 mm | 600 kg | 1,500 kg | 28 mm | 12 mm | 30 g |
| 1244 | 8 mm | 1000 kg | 2,700 kg | 37 mm | 16 mm | 68 g |
| 1245 | 10 mm | 1520 kg | 4,300 kg | 47 mm | 20 mm | 137 g |
| 1246 | 12 mm | 2080 kg | 6,000 kg | 55 mm | 24 mm | 233 g |
| 1247 | 16 mm | 3200 kg | 10,000 kg | 70 mm | 32 mm | 540 g |
| 1248 | 20 mm | 4000 kg | 15,000 kg | 80 mm | 40 mm | 1 056 g |

) [description_short] => Array ( [type] => variable [value] =>

The Wichard brand reference, the Lyre self-locking shackle

Wichard self-locking shackles are all forged in France from 316L stainless steel and are known for their properties and performance. The forged notches prevent the shackle from being unscrewed accidentally. This is one of the most important safety features of the boat, so it is important to choose the right diameter according to the estimated workload. The lyre shackle is often used as a link for anchors or dead bodies or on chain terminations.

All the Wichard fittings are available on Picksea.com, advice and quotation on 02 85 52 65 01

Discover the wide range of shackles, cleats, pulleys and hardware accessories from leading brands such as Ronstan, Harken, Wichard, Spinlock on our Boat Hardware and Equipment section. Products from the best nautical brands and boat equipment are now available on Picksea, the best selection of nautical equipment.

Detailed characteristics of Wichard Self-Locking Shackles 4mm to 20mm

) [available_now] => Array ( [type] => variable [value] => ) [available_later] => Array ( [type] => variable [value] => ) [video] => Array ( [type] => variable [value] => ) [personnalisation] => Array ( [type] => variable [value] => 0 ) [markdown] => Array ( [type] => variable [value] => ) [catdecathon] => Array ( [type] => variable [value] => ) [id_product] => Array ( [type] => variable [value] => 23087 ) [out_of_stock] => Array ( [type] => variable [value] => 1 ) [new] => Array ( [type] => variable [value] => 0 ) [id_product_attribute] => Array ( [type] => variable [value] => 73358 ) [quantity_wanted] => Array ( [type] => variable [value] => 1 ) [extraContent] => Array ( [type] => variable [value] => Array ( ) ) [allow_oosp] => Array ( [type] => variable [value] => 1 ) [category] => Array ( [type] => variable [value] => shackle ) [category_name] => Array ( [type] => variable [value] => Shackle ) [link] => Array ( [type] => variable [value] => https://www.picksea.com/en/self-locking-shackle-wichard-23087.html ) [attribute_price] => Array ( [type] => variable [value] => 12.5 ) [price_tax_exc] => Array ( [type] => variable [value] => 16.666667 ) [price_without_reduction] => Array ( [type] => variable [value] => 16.666667 ) [price_without_reduction_without_tax] => Array ( [type] => variable [value] => 16.666667 ) [reduction] => Array ( [type] => variable [value] => 0 ) [reduction_without_tax] => Array ( [type] => variable [value] => 0 ) [specific_prices] => Array ( [type] => variable [value] => Array ( ) ) [quantity] => Array ( [type] => variable [value] => 9 ) [quantity_all_versions] => Array ( [type] => variable [value] => 12 ) [id_image] => Array ( [type] => variable [value] => en-default ) [features] => Array ( [type] => variable [value] => Array ( [0] => Array ( [name] => Manufacturing [value] => Made in france [id_feature] => 32 [position] => 16 ) ) ) [virtual] => Array ( [type] => variable [value] => 0 ) [pack] => Array ( [type] => variable [value] => 0 ) [packItems] => Array ( [type] => variable [value] => Array ( ) ) [nopackprice] => Array ( [type] => variable [value] => 0 ) [customization_required] => Array ( [type] => variable [value] => ) [rate] => Array ( [type] => variable [value] => 0 ) [tax_name] => Array ( [type] => variable [value] => ) [ecotax_rate] => Array ( [type] => variable [value] => 0 ) [unit_price] => Array ( [type] => variable [value] => ) [customizations] => Array ( [type] => variable [value] => Array ( [fields] => Array ( ) ) ) [id_customization] => Array ( [type] => variable [value] => 0 ) [is_customizable] => Array ( [type] => variable [value] => ) [show_quantities] => Array ( [type] => variable [value] => 1 ) [quantity_label] => Array ( [type] => variable [value] => Items ) [customer_group_discount] => Array ( [type] => variable [value] => 0 ) [title] => Array ( [type] => variable [value] => Self-Locking Shackle ) [images] => Array ( [type] => variable [value] => Array ( [0] => Array ( [bySize] => Array ( [small_default] => Array ( [url] => https://www.picksea.com/29739-small_default/self-locking-shackle.jpg [width] => 98 [height] => 98 ) [cart_default] => Array ( [url] => https://www.picksea.com/29739-cart_default/self-locking-shackle.jpg [width] => 125 [height] => 125 ) [home_default] => Array ( [url] => https://www.picksea.com/29739-home_default/self-locking-shackle.jpg [width] => 250 [height] => 250 ) [home_large] => Array ( [url] => https://www.picksea.com/29739-home_large/self-locking-shackle.jpg [width] => 280 [height] => 280 ) [medium_default] => Array ( [url] => https://www.picksea.com/29739-medium_default/self-locking-shackle.jpg [width] => 452 [height] => 452 ) [large_default] => Array ( [url] => https://www.picksea.com/29739-large_default/self-locking-shackle.jpg [width] => 800 [height] => 800 ) ) [small] => Array ( [url] => https://www.picksea.com/29739-small_default/self-locking-shackle.jpg [width] => 98 [height] => 98 ) [medium] => Array ( [url] => https://www.picksea.com/29739-home_large/self-locking-shackle.jpg [width] => 280 [height] => 280 ) [large] => Array ( [url] => https://www.picksea.com/29739-large_default/self-locking-shackle.jpg [width] => 800 [height] => 800 ) [legend] => [cover] => 1 [id_image] => 29739 [position] => 1 [associatedVariants] => Array ( [0] => 73354 [1] => 73358 [2] => 73362 [3] => 62657 [4] => 73356 [5] => 73361 [6] => 62655 ) ) ) ) [cover] => Array ( [type] => variable [value] => Array ( [bySize] => Array ( [small_default] => Array ( [url] => https://www.picksea.com/29739-small_default/self-locking-shackle.jpg [width] => 98 [height] => 98 ) [cart_default] => Array ( [url] => https://www.picksea.com/29739-cart_default/self-locking-shackle.jpg [width] => 125 [height] => 125 ) [home_default] => Array ( [url] => https://www.picksea.com/29739-home_default/self-locking-shackle.jpg [width] => 250 [height] => 250 ) [home_large] => Array ( [url] => https://www.picksea.com/29739-home_large/self-locking-shackle.jpg [width] => 280 [height] => 280 ) [medium_default] => Array ( [url] => https://www.picksea.com/29739-medium_default/self-locking-shackle.jpg [width] => 452 [height] => 452 ) [large_default] => Array ( [url] => https://www.picksea.com/29739-large_default/self-locking-shackle.jpg [width] => 800 [height] => 800 ) ) [small] => Array ( [url] => https://www.picksea.com/29739-small_default/self-locking-shackle.jpg [width] => 98 [height] => 98 ) [medium] => Array ( [url] => https://www.picksea.com/29739-home_large/self-locking-shackle.jpg [width] => 280 [height] => 280 ) [large] => Array ( [url] => https://www.picksea.com/29739-large_default/self-locking-shackle.jpg [width] => 800 [height] => 800 ) [legend] => [cover] => 1 [id_image] => 29739 [position] => 1 [associatedVariants] => Array ( [0] => 73354 [1] => 73358 [2] => 73362 [3] => 62657 [4] => 73356 [5] => 73361 [6] => 62655 ) ) ) [has_discount] => Array ( [type] => variable [value] => ) [discount_type] => Array ( [type] => variable [value] => ) [discount_percentage] => Array ( [type] => variable [value] => ) [discount_percentage_absolute] => Array ( [type] => variable [value] => ) [discount_amount] => Array ( [type] => variable [value] => ) [discount_amount_to_display] => Array ( [type] => variable [value] => ) [price_amount] => Array ( [type] => variable [value] => 16.67 ) [regular_price_amount] => Array ( [type] => variable [value] => 16.67 ) [regular_price] => Array ( [type] => variable [value] => €16.67 ) [discount_to_display] => Array ( [type] => variable [value] => ) [unit_price_full] => Array ( [type] => variable [value] => ) [show_availability] => Array ( [type] => variable [value] => 1 ) [availability_date] => Array ( [type] => variable [value] => ) [availability_message] => Array ( [type] => variable [value] => In stock ) [availability] => Array ( [type] => variable [value] => available ) ) ) [arrayAccessIterator:PrestaShop\PrestaShop\Adapter\Presenter\AbstractLazyArray:private] => ArrayIterator Object ( [storage:ArrayIterator:private] => ArrayObject Object ( [storage:ArrayObject:private] => Array ( [id] => Array ( [type] => method [value] => getId ) [attributes] => Array ( [type] => method [value] => getAttributes ) [show_price] => Array ( [type] => method [value] => getShowPrice ) [weight_unit] => Array ( [type] => method [value] => getWeightUnit ) [url] => Array ( [type] => method [value] => getUrl ) [canonical_url] => Array ( [type] => method [value] => getCanonicalUrl ) [add_to_cart_url] => Array ( [type] => method [value] => getAddToCartUrl ) [condition] => Array ( [type] => method [value] => getCondition ) [delivery_information] => Array ( [type] => method [value] => getDeliveryInformation ) [embedded_attributes] => Array ( [type] => method [value] => getEmbeddedAttributes ) [file_size_formatted] => Array ( [type] => method [value] => getFileSizeFormatted ) [attachments] => Array ( [type] => method [value] => getAttachments ) [quantity_discounts] => Array ( [type] => method [value] => getQuantityDiscounts ) [reference_to_display] => Array ( [type] => method [value] => getReferenceToDisplay ) [grouped_features] => Array ( [type] => method [value] => getGroupedFeatures ) [seo_availability] => Array ( [type] => method [value] => getSeoAvailability ) [labels] => Array ( [type] => method [value] => getLabels ) [ecotax] => Array ( [type] => method [value] => getEcotax ) [flags] => Array ( [type] => method [value] => getFlags ) [main_variants] => Array ( [type] => method [value] => getMainVariants ) [specific_references] => Array ( [type] => method [value] => getSpecificReferences ) [id_shop_default] => Array ( [type] => variable [value] => 1 ) [id_manufacturer] => Array ( [type] => variable [value] => 20 ) [id_supplier] => Array ( [type] => variable [value] => 15 ) [reference] => Array ( [type] => variable [value] => WI-1241-48 ) [supplier_reference] => Array ( [type] => variable [value] => ) [location] => Array ( [type] => variable [value] => ) [width] => Array ( [type] => variable [value] => 0.000000 ) [height] => Array ( [type] => variable [value] => 0.000000 ) [depth] => Array ( [type] => variable [value] => 0.000000 ) [weight] => Array ( [type] => variable [value] => 1.100000 ) [quantity_discount] => Array ( [type] => variable [value] => 0 ) [ean13] => Array ( [type] => variable [value] => 3587790012453 ) [isbn] => Array ( [type] => variable [value] => ) [upc] => Array ( [type] => variable [value] => ) [cache_is_pack] => Array ( [type] => variable [value] => 0 ) [cache_has_attachments] => Array ( [type] => variable [value] => 0 ) [is_virtual] => Array ( [type] => variable [value] => 0 ) [state] => Array ( [type] => variable [value] => 1 ) [additional_delivery_times] => Array ( [type] => variable [value] => 1 ) [delivery_in_stock] => Array ( [type] => variable [value] => ) [delivery_out_stock] => Array ( [type] => variable [value] => ) [id_category_default] => Array ( [type] => variable [value] => 106058 ) [id_tax_rules_group] => Array ( [type] => variable [value] => 36 ) [on_sale] => Array ( [type] => variable [value] => 0 ) [online_only] => Array ( [type] => variable [value] => 0 ) [minimal_quantity] => Array ( [type] => variable [value] => 1 ) [low_stock_threshold] => Array ( [type] => variable [value] => ) [low_stock_alert] => Array ( [type] => variable [value] => 0 ) [price] => Array ( [type] => variable [value] => €16.67 ) [wholesale_price] => Array ( [type] => variable [value] => 3.002000 ) [unity] => Array ( [type] => variable [value] => ) [unit_price_ratio] => Array ( [type] => variable [value] => 0.000000 ) [additional_shipping_cost] => Array ( [type] => variable [value] => 0.00 ) [customizable] => Array ( [type] => variable [value] => 0 ) [text_fields] => Array ( [type] => variable [value] => 0 ) [uploadable_files] => Array ( [type] => variable [value] => 0 ) [redirect_type] => Array ( [type] => variable [value] => 301-category ) [id_type_redirected] => Array ( [type] => variable [value] => 106058 ) [available_for_order] => Array ( [type] => variable [value] => 1 ) [available_date] => Array ( [type] => variable [value] => ) [show_condition] => Array ( [type] => variable [value] => 0 ) [indexed] => Array ( [type] => variable [value] => 0 ) [visibility] => Array ( [type] => variable [value] => both ) [cache_default_attribute] => Array ( [type] => variable [value] => 73358 ) [advanced_stock_management] => Array ( [type] => variable [value] => 0 ) [date_add] => Array ( [type] => variable [value] => 2013-07-19 16:46:01 ) [date_upd] => Array ( [type] => variable [value] => 2023-12-04 15:11:51 ) [pack_stock_type] => Array ( [type] => variable [value] => 3 ) [meta_description] => Array ( [type] => variable [value] => Wichard self-locking shackles are all forged in France from 316L stainless steel and are known for their properties and performance. ) [meta_keywords] => Array ( [type] => variable [value] => ) [meta_title] => Array ( [type] => variable [value] => Self-Locking Shackle | Picksea ) [link_rewrite] => Array ( [type] => variable [value] => self-locking-shackle ) [name] => Array ( [type] => variable [value] => Self-Locking Shackle ) [description] => Array ( [type] => variable [value] =>

| | | | | | | |
| --- | --- | --- | --- | --- | --- | --- |
| Reference | Ø | Workload | Breaking load | Height | Width | Weight |
| 1241 | 4 mm | 320 kg | 700 kg | 18 mm | 8 mm | 9 g |
| 1242 | 5 mm | 400 kg | 1,000 kg | 23 mm | 10 mm | 17 g |
| 1243 | 6 mm | 600 kg | 1,500 kg | 28 mm | 12 mm | 30 g |
| 1244 | 8 mm | 1000 kg | 2,700 kg | 37 mm | 16 mm | 68 g |
| 1245 | 10 mm | 1520 kg | 4,300 kg | 47 mm | 20 mm | 137 g |
| 1246 | 12 mm | 2080 kg | 6,000 kg | 55 mm | 24 mm | 233 g |
| 1247 | 16 mm | 3200 kg | 10,000 kg | 70 mm | 32 mm | 540 g |
| 1248 | 20 mm | 4000 kg | 15,000 kg | 80 mm | 40 mm | 1 056 g |

) [description_short] => Array ( [type] => variable [value] =>

The Wichard brand reference, the Lyre self-locking shackle

Wichard self-locking shackles are all forged in France from 316L stainless steel and are known for their properties and performance. The forged notches prevent the shackle from being unscrewed accidentally. This is one of the most important safety features of the boat, so it is important to choose the right diameter according to the estimated workload. The lyre shackle is often used as a link for anchors or dead bodies or on chain terminations.

All the Wichard fittings are available on Picksea.com, advice and quotation on 02 85 52 65 01

Discover the wide range of shackles, cleats, pulleys and hardware accessories from leading brands such as Ronstan, Harken, Wichard, Spinlock on our Boat Hardware and Equipment section. Products from the best nautical brands and boat equipment are now available on Picksea, the best selection of nautical equipment.

Detailed characteristics of Wichard Self-Locking Shackles 4mm to 20mm

) [available_now] => Array ( [type] => variable [value] => ) [available_later] => Array ( [type] => variable [value] => ) [video] => Array ( [type] => variable [value] => ) [personnalisation] => Array ( [type] => variable [value] => 0 ) [markdown] => Array ( [type] => variable [value] => ) [catdecathon] => Array ( [type] => variable [value] => ) [id_product] => Array ( [type] => variable [value] => 23087 ) [out_of_stock] => Array ( [type] => variable [value] => 1 ) [new] => Array ( [type] => variable [value] => 0 ) [id_product_attribute] => Array ( [type] => variable [value] => 73358 ) [quantity_wanted] => Array ( [type] => variable [value] => 1 ) [extraContent] => Array ( [type] => variable [value] => Array ( ) ) [allow_oosp] => Array ( [type] => variable [value] => 1 ) [category] => Array ( [type] => variable [value] => shackle ) [category_name] => Array ( [type] => variable [value] => Shackle ) [link] => Array ( [type] => variable [value] => https://www.picksea.com/en/self-locking-shackle-wichard-23087.html ) [attribute_price] => Array ( [type] => variable [value] => 12.5 ) [price_tax_exc] => Array ( [type] => variable [value] => 16.666667 ) [price_without_reduction] => Array ( [type] => variable [value] => 16.666667 ) [price_without_reduction_without_tax] => Array ( [type] => variable [value] => 16.666667 ) [reduction] => Array ( [type] => variable [value] => 0 ) [reduction_without_tax] => Array ( [type] => variable [value] => 0 ) [specific_prices] => Array ( [type] => variable [value] => Array ( ) ) [quantity] => Array ( [type] => variable [value] => 9 ) [quantity_all_versions] => Array ( [type] => variable [value] => 12 ) [id_image] => Array ( [type] => variable [value] => en-default ) [features] => Array ( [type] => variable [value] => Array ( [0] => Array ( [name] => Manufacturing [value] => Made in france [id_feature] => 32 [position] => 16 ) ) ) [virtual] => Array ( [type] => variable [value] => 0 ) [pack] => Array ( [type] => variable [value] => 0 ) [packItems] => Array ( [type] => variable [value] => Array ( ) ) [nopackprice] => Array ( [type] => variable [value] => 0 ) [customization_required] => Array ( [type] => variable [value] => ) [rate] => Array ( [type] => variable [value] => 0 ) [tax_name] => Array ( [type] => variable [value] => ) [ecotax_rate] => Array ( [type] => variable [value] => 0 ) [unit_price] => Array ( [type] => variable [value] => ) [customizations] => Array ( [type] => variable [value] => Array ( [fields] => Array ( ) ) ) [id_customization] => Array ( [type] => variable [value] => 0 ) [is_customizable] => Array ( [type] => variable [value] => ) [show_quantities] => Array ( [type] => variable [value] => 1 ) [quantity_label] => Array ( [type] => variable [value] => Items ) [customer_group_discount] => Array ( [type] => variable [value] => 0 ) [title] => Array ( [type] => variable [value] => Self-Locking Shackle ) [images] => Array ( [type] => variable [value] => Array ( [0] => Array ( [bySize] => Array ( [small_default] => Array ( [url] => https://www.picksea.com/29739-small_default/self-locking-shackle.jpg [width] => 98 [height] => 98 ) [cart_default] => Array ( [url] => https://www.picksea.com/29739-cart_default/self-locking-shackle.jpg [width] => 125 [height] => 125 ) [home_default] => Array ( [url] => https://www.picksea.com/29739-home_default/self-locking-shackle.jpg [width] => 250 [height] => 250 ) [home_large] => Array ( [url] => https://www.picksea.com/29739-home_large/self-locking-shackle.jpg [width] => 280 [height] => 280 ) [medium_default] => Array ( [url] => https://www.picksea.com/29739-medium_default/self-locking-shackle.jpg [width] => 452 [height] => 452 ) [large_default] => Array ( [url] => https://www.picksea.com/29739-large_default/self-locking-shackle.jpg [width] => 800 [height] => 800 ) ) [small] => Array ( [url] => https://www.picksea.com/29739-small_default/self-locking-shackle.jpg [width] => 98 [height] => 98 ) [medium] => Array ( [url] => https://www.picksea.com/29739-home_large/self-locking-shackle.jpg [width] => 280 [height] => 280 ) [large] => Array ( [url] => https://www.picksea.com/29739-large_default/self-locking-shackle.jpg [width] => 800 [height] => 800 ) [legend] => [cover] => 1 [id_image] => 29739 [position] => 1 [associatedVariants] => Array ( [0] => 73354 [1] => 73358 [2] => 73362 [3] => 62657 [4] => 73356 [5] => 73361 [6] => 62655 ) ) ) ) [cover] => Array ( [type] => variable [value] => Array ( [bySize] => Array ( [small_default] => Array ( [url] => https://www.picksea.com/29739-small_default/self-locking-shackle.jpg [width] => 98 [height] => 98 ) [cart_default] => Array ( [url] => https://www.picksea.com/29739-cart_default/self-locking-shackle.jpg [width] => 125 [height] => 125 ) [home_default] => Array ( [url] => https://www.picksea.com/29739-home_default/self-locking-shackle.jpg [width] => 250 [height] => 250 ) [home_large] => Array ( [url] => https://www.picksea.com/29739-home_large/self-locking-shackle.jpg [width] => 280 [height] => 280 ) [medium_default] => Array ( [url] => https://www.picksea.com/29739-medium_default/self-locking-shackle.jpg [width] => 452 [height] => 452 ) [large_default] => Array ( [url] => https://www.picksea.com/29739-large_default/self-locking-shackle.jpg [width] => 800 [height] => 800 ) ) [small] => Array ( [url] => https://www.picksea.com/29739-small_default/self-locking-shackle.jpg [width] => 98 [height] => 98 ) [medium] => Array ( [url] => https://www.picksea.com/29739-home_large/self-locking-shackle.jpg [width] => 280 [height] => 280 ) [large] => Array ( [url] => https://www.picksea.com/29739-large_default/self-locking-shackle.jpg [width] => 800 [height] => 800 ) [legend] => [cover] => 1 [id_image] => 29739 [position] => 1 [associatedVariants] => Array ( [0] => 73354 [1] => 73358 [2] => 73362 [3] => 62657 [4] => 73356 [5] => 73361 [6] => 62655 ) ) ) [has_discount] => Array ( [type] => variable [value] => ) [discount_type] => Array ( [type] => variable [value] => ) [discount_percentage] => Array ( [type] => variable [value] => ) [discount_percentage_absolute] => Array ( [type] => variable [value] => ) [discount_amount] => Array ( [type] => variable [value] => ) [discount_amount_to_display] => Array ( [type] => variable [value] => ) [price_amount] => Array ( [type] => variable [value] => 16.67 ) [regular_price_amount] => Array ( [type] => variable [value] => 16.67 ) [regular_price] => Array ( [type] => variable [value] => €16.67 ) [discount_to_display] => Array ( [type] => variable [value] => ) [unit_price_full] => Array ( [type] => variable [value] => ) [show_availability] => Array ( [type] => variable [value] => 1 ) [availability_date] => Array ( [type] => variable [value] => ) [availability_message] => Array ( [type] => variable [value] => In stock ) [availability] => Array ( [type] => variable [value] => available ) ) ) ) [methodCacheResults:PrestaShop\PrestaShop\Adapter\Presenter\AbstractLazyArray:private] => Array ( [attributes] => Array ( [20058] => Array ( [id_attribute] => 21800 [id_attribute_group] => 20058 [name] => 10 mm [group] => Fitting size [reference] => WI-1245 [ean13] => 3587790012453 [isbn] => [upc] => ) ) [url] => https://www.picksea.com/en/self-locking-shackle-wichard-23087.html [weight_unit] => kg [reference_to_display] => WI-1245 [flags] => Array ( ) [embedded_attributes] => Array ( [id_shop_default] => 1 [id_manufacturer] => 20 [id_supplier] => 15 [reference] => WI-1241-48 [is_virtual] => 0 [delivery_in_stock] => [delivery_out_stock] => [id_category_default] => 106058 [on_sale] => 0 [online_only] => 0 [ecotax] => 0 [minimal_quantity] => 1 [low_stock_threshold] => [low_stock_alert] => 0 [price] => €16.67 [unity] => [unit_price_ratio] => 0.000000 [additional_shipping_cost] => 0.00 [customizable] => 0 [text_fields] => 0 [uploadable_files] => 0 [redirect_type] => 301-category [id_type_redirected] => 106058 [available_for_order] => 1 [available_date] => [show_condition] => 0 [condition] => new [show_price] => 1 [indexed] => 0 [visibility] => both [cache_default_attribute] => 73358 [advanced_stock_management] => 0 [date_add] => 2013-07-19 16:46:01 [date_upd] => 2023-12-04 15:11:51 [pack_stock_type] => 3 [meta_description] => Wichard self-locking shackles are all forged in France from 316L stainless steel and are known for their properties and performance. [meta_keywords] => [meta_title] => Self-Locking Shackle | Picksea [link_rewrite] => self-locking-shackle [name] => Self-Locking Shackle [description] =>

| | | | | | | |
| --- | --- | --- | --- | --- | --- | --- |
| Reference | Ø | Workload | Breaking load | Height | Width | Weight |
| 1241 | 4 mm | 320 kg | 700 kg | 18 mm | 8 mm | 9 g |
| 1242 | 5 mm | 400 kg | 1,000 kg | 23 mm | 10 mm | 17 g |
| 1243 | 6 mm | 600 kg | 1,500 kg | 28 mm | 12 mm | 30 g |
| 1244 | 8 mm | 1000 kg | 2,700 kg | 37 mm | 16 mm | 68 g |
| 1245 | 10 mm | 1520 kg | 4,300 kg | 47 mm | 20 mm | 137 g |
| 1246 | 12 mm | 2080 kg | 6,000 kg | 55 mm | 24 mm | 233 g |
| 1247 | 16 mm | 3200 kg | 10,000 kg | 70 mm | 32 mm | 540 g |
| 1248 | 20 mm | 4000 kg | 15,000 kg | 80 mm | 40 mm | 1 056 g |

[description_short] =>

The Wichard brand reference, the Lyre self-locking shackle

Wichard self-locking shackles are all forged in France from 316L stainless steel and are known for their properties and performance. The forged notches prevent the shackle from being unscrewed accidentally. This is one of the most important safety features of the boat, so it is important to choose the right diameter according to the estimated workload. The lyre shackle is often used as a link for anchors or dead bodies or on chain terminations.

All the Wichard fittings are available on Picksea.com, advice and quotation on 02 85 52 65 01

Discover the wide range of shackles, cleats, pulleys and hardware accessories from leading brands such as Ronstan, Harken, Wichard, Spinlock on our Boat Hardware and Equipment section. Products from the best nautical brands and boat equipment are now available on Picksea, the best selection of nautical equipment.

Detailed characteristics of Wichard Self-Locking Shackles 4mm to 20mm

[available_now] => [available_later] => [id] => 23087 [id_product] => 23087 [out_of_stock] => 1 [new] => 0 [id_product_attribute] => 73358 [quantity_wanted] => 1 [extraContent] => Array ( ) [allow_oosp] => 1 [category] => shackle [category_name] => Shackle [link] => https://www.picksea.com/en/self-locking-shackle-wichard-23087.html [attribute_price] => 12.5 [price_tax_exc] => 16.666667 [price_without_reduction] => 16.666667 [reduction] => 0 [specific_prices] => Array ( ) [quantity] => 9 [quantity_all_versions] => 12 [id_image] => en-default [features] => Array ( [0] => Array ( [name] => Manufacturing [value] => Made in france [id_feature] => 32 [position] => 16 ) ) [attachments] => Array ( ) [virtual] => 0 [pack] => 0 [packItems] => Array ( ) [nopackprice] => 0 [customization_required] => [attributes] => Array ( [20058] => Array ( [id_attribute] => 21800 [id_attribute_group] => 20058 [name] => 10 mm [group] => Fitting size [reference] => WI-1245 [ean13] => 3587790012453 [isbn] => [upc] => ) ) [rate] => 0 [tax_name] => [ecotax_rate] => 0 [unit_price] => [customizations] => Array ( [fields] => Array ( ) ) [id_customization] => 0 [is_customizable] => [show_quantities] => 1 [quantity_label] => Items [quantity_discounts] => Array ( ) [customer_group_discount] => 0 [images] => Array ( [0] => Array ( [bySize] => Array ( [small_default] => Array ( [url] => https://www.picksea.com/29739-small_default/self-locking-shackle.jpg [width] => 98 [height] => 98 ) [cart_default] => Array ( [url] => https://www.picksea.com/29739-cart_default/self-locking-shackle.jpg [width] => 125 [height] => 125 ) [home_default] => Array ( [url] => https://www.picksea.com/29739-home_default/self-locking-shackle.jpg [width] => 250 [height] => 250 ) [home_large] => Array ( [url] => https://www.picksea.com/29739-home_large/self-locking-shackle.jpg [width] => 280 [height] => 280 ) [medium_default] => Array ( [url] => https://www.picksea.com/29739-medium_default/self-locking-shackle.jpg [width] => 452 [height] => 452 ) [large_default] => Array ( [url] => https://www.picksea.com/29739-large_default/self-locking-shackle.jpg [width] => 800 [height] => 800 ) ) [small] => Array ( [url] => https://www.picksea.com/29739-small_default/self-locking-shackle.jpg [width] => 98 [height] => 98 ) [medium] => Array ( [url] => https://www.picksea.com/29739-home_large/self-locking-shackle.jpg [width] => 280 [height] => 280 ) [large] => Array ( [url] => https://www.picksea.com/29739-large_default/self-locking-shackle.jpg [width] => 800 [height] => 800 ) [legend] => [cover] => 1 [id_image] => 29739 [position] => 1 [associatedVariants] => Array ( [0] => 73354 [1] => 73358 [2] => 73362 [3] => 62657 [4] => 73356 [5] => 73361 [6] => 62655 ) ) ) [cover] => Array ( [bySize] => Array ( [small_default] => Array ( [url] => https://www.picksea.com/29739-small_default/self-locking-shackle.jpg [width] => 98 [height] => 98 ) [cart_default] => Array ( [url] => https://www.picksea.com/29739-cart_default/self-locking-shackle.jpg [width] => 125 [height] => 125 ) [home_default] => Array ( [url] => https://www.picksea.com/29739-home_default/self-locking-shackle.jpg [width] => 250 [height] => 250 ) [home_large] => Array ( [url] => https://www.picksea.com/29739-home_large/self-locking-shackle.jpg [width] => 280 [height] => 280 ) [medium_default] => Array ( [url] => https://www.picksea.com/29739-medium_default/self-locking-shackle.jpg [width] => 452 [height] => 452 ) [large_default] => Array ( [url] => https://www.picksea.com/29739-large_default/self-locking-shackle.jpg [width] => 800 [height] => 800 ) ) [small] => Array ( [url] => https://www.picksea.com/29739-small_default/self-locking-shackle.jpg [width] => 98 [height] => 98 ) [medium] => Array ( [url] => https://www.picksea.com/29739-home_large/self-locking-shackle.jpg [width] => 280 [height] => 280 ) [large] => Array ( [url] => https://www.picksea.com/29739-large_default/self-locking-shackle.jpg [width] => 800 [height] => 800 ) [legend] => [cover] => 1 [id_image] => 29739 [position] => 1 [associatedVariants] => Array ( [0] => 73354 [1] => 73358 [2] => 73362 [3] => 62657 [4] => 73356 [5] => 73361 [6] => 62655 ) ) [has_discount] => [discount_type] => [discount_percentage] => [discount_percentage_absolute] => [discount_amount] => [discount_amount_to_display] => [price_amount] => 16.67 [unit_price_full] => [show_availability] => 1 [availability_date] => [availability_message] => In stock [availability] => available ) [id] => 23087 [show_price] => 1 [labels] => Array ( [tax_short] => (tax incl.) [tax_long] => Tax included ) [ecotax] => Array ( [value] => €0.00 [amount] => 0 [rate] => 0 ) ) ) 1
Detailed features

The Wichard brand reference, the Lyre self-locking shackle
Wichard self-locking shackles are all forged in France from 316L stainless steel and are known for their properties and performance. The forged notches prevent the shackle from being unscrewed accidentally. This is one of the most important safety features of the boat, so it is important to choose the right diameter according to the estimated workload. The lyre shackle is often used as a link for anchors or dead bodies or on chain terminations.
All the Wichard fittings are available on Picksea.com, advice and quotation on 02 85 52 65 01
Discover the wide range of shackles, cleats, pulleys and hardware accessories from leading brands such as Ronstan, Harken, Wichard, Spinlock on our Boat Hardware and Equipment section. Products from the best nautical brands and boat equipment are now available on Picksea, the best selection of nautical equipment.
Detailed characteristics of Wichard Self-Locking Shackles 4mm to 20mm
| | | | | | | |
| --- | --- | --- | --- | --- | --- | --- |
| Reference | Ø | Workload | Breaking load | Height | Width | Weight |
| 1241 | 4 mm | 320 kg | 700 kg | 18 mm | 8 mm | 9 g |
| 1242 | 5 mm | 400 kg | 1,000 kg | 23 mm | 10 mm | 17 g |
| 1243 | 6 mm | 600 kg | 1,500 kg | 28 mm | 12 mm | 30 g |
| 1244 | 8 mm | 1000 kg | 2,700 kg | 37 mm | 16 mm | 68 g |
| 1245 | 10 mm | 1520 kg | 4,300 kg | 47 mm | 20 mm | 137 g |
| 1246 | 12 mm | 2080 kg | 6,000 kg | 55 mm | 24 mm | 233 g |
| 1247 | 16 mm | 3200 kg | 10,000 kg | 70 mm | 32 mm | 540 g |
| 1248 | 20 mm | 4000 kg | 15,000 kg | 80 mm | 40 mm | 1 056 g |
In the same category
4 other products seleted for you