available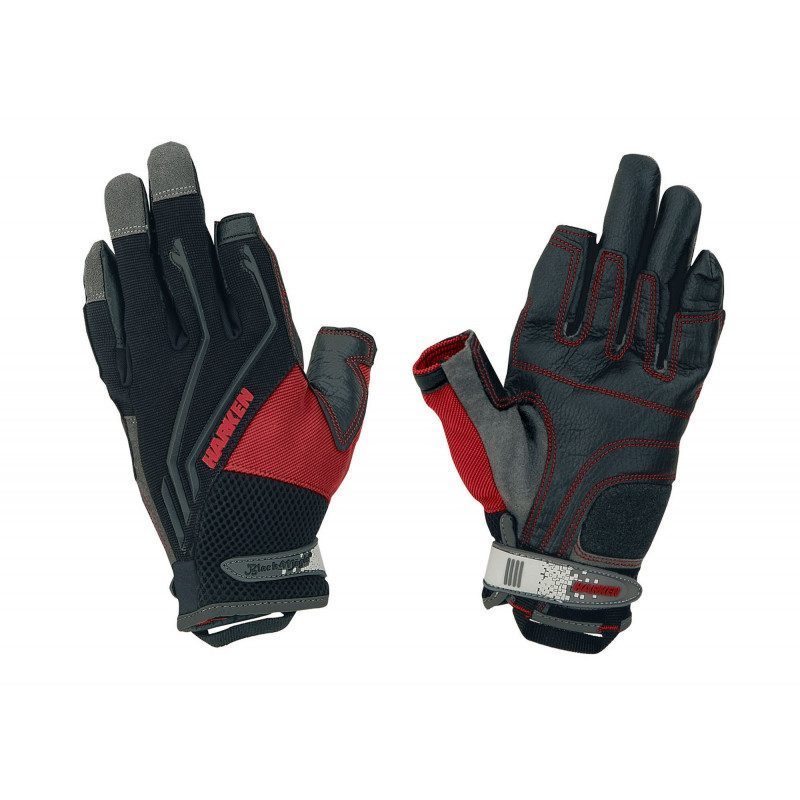 check_circle In stock
PrestaShop\PrestaShop\Adapter\Presenter\Product\ProductLazyArray Object ( [imageRetriever:PrestaShop\PrestaShop\Adapter\Presenter\Product\ProductLazyArray:private] => PrestaShop\PrestaShop\Adapter\Image\ImageRetriever Object ( [link:PrestaShop\PrestaShop\Adapter\Image\ImageRetriever:private] => Link Object ( [allow:protected] => 1 [url:protected] => /index.php [protocol_link] => https:// [protocol_content] => https:// [ssl_enable:protected] => 1 [urlShopId:protected] => [supportedBrowser] => ) ) [link:PrestaShop\PrestaShop\Adapter\Presenter\Product\ProductLazyArray:private] => Link Object ( [allow:protected] => 1 [url:protected] => /index.php [protocol_link] => https:// [protocol_content] => https:// [ssl_enable:protected] => 1 [urlShopId:protected] => [supportedBrowser] => ) [priceFormatter:PrestaShop\PrestaShop\Adapter\Presenter\Product\ProductLazyArray:private] => PrestaShop\PrestaShop\Adapter\Product\PriceFormatter Object ( ) [productColorsRetriever:PrestaShop\PrestaShop\Adapter\Presenter\Product\ProductLazyArray:private] => PrestaShop\PrestaShop\Adapter\Product\ProductColorsRetriever Object ( ) [translator:PrestaShop\PrestaShop\Adapter\Presenter\Product\ProductLazyArray:private] => PrestaShopBundle\Translation\TranslatorComponent Object ( [catalogues:protected] => Array ( [en-US] => Symfony\Component\Translation\MessageCatalogue Object ( [messages:Symfony\Component\Translation\MessageCatalogue:private] => Array ( [en-US] => Array ( [OK] => OK [No] => No [Yes] => Yes [Write your review] => Write your review [Sorry, your review cannot be posted.] => Sorry, your review cannot be posted. [Title] => Title [Your name] => Your name [Review] => Review [Required fields] => Required fields [Cancel] => Cancel [Send] => Send [Your comment has been submitted and will be available once approved by a moderator.] => Your comment has been submitted and will be available once approved by a moderator. [Your comment has been added!] => Your comment has been added! [Review sent] => Review sent [Your review cannot be sent] => Your review cannot be sent [By %1$s] => By %1$s [Report abuse] => Report abuse [Comments] => Comments [Sorry, your review appreciation cannot be sent.] => Sorry, your review appreciation cannot be sent. [Sorry, your abuse report cannot be sent.] => Sorry, your abuse report cannot be sent. [Last] => Last [Your review appreciation cannot be sent] => Your review appreciation cannot be sent [Report comment] => Report comment [Are you sure that you want to report this comment?] => Are you sure that you want to report this comment? [Report sent] => Report sent [Your report has been submitted and will be considered by a moderator.] => Your report has been submitted and will be considered by a moderator. [Your report cannot be sent] => Your report cannot be sent ) [ShopThemeGlobal] => Array ( [Créez votre compte professionnel] => Create your professional account [Demandez un devis] => Request a quote [Plus de 300 clients nous font confiance] => More than 300 customers trust us [Notre sélection de produits par métiers] => Our selection of products by trade [Vêtements pêche / Marin pêcheur] => Fishing clothes / Fisherman [Vêtements poissonnier] => Fishmonger's clothing [Vêtement moniteur de voile] => Sailing instructor clothing [Vêtement aquaculteur] => Aquaculturist clothing [Vêtement pisciliculteur] => Fish farmer's clothing [Vêtement conchyliculteur] => Conchyliculteur clothing [Vêtement de pluie professionnel] => Professional rainwear [+ 5000 produits] => + 5000 products [référencés pour vous] => referenced for you [+ 300 clients] => + 300 customers [nous font confiance] => trust us ) [ShopThemeGlobal ] => Array ( [Vêtements skipper] => Skipper clothing ) ) [metadata:Symfony\Component\Translation\MessageCatalogue:private] => Array ( ) [resources:Symfony\Component\Translation\MessageCatalogue:private] => Array ( ) [locale:Symfony\Component\Translation\MessageCatalogue:private] => en-US [fallbackCatalogue:Symfony\Component\Translation\MessageCatalogue:private] => [parent:Symfony\Component\Translation\MessageCatalogue:private] => ) ) [locale:Symfony\Component\Translation\Translator:private] => en-US [fallbackLocales:Symfony\Component\Translation\Translator:private] => Array ( ) [loaders:Symfony\Component\Translation\Translator:private] => Array ( ) [resources:Symfony\Component\Translation\Translator:private] => Array ( ) [formatter:Symfony\Component\Translation\Translator:private] => Symfony\Component\Translation\Formatter\MessageFormatter Object ( [selector:Symfony\Component\Translation\Formatter\MessageFormatter:private] => Symfony\Component\Translation\MessageSelector Object ( ) ) [cacheDir:Symfony\Component\Translation\Translator:private] => /home/httpd/html/www.picksea.com/var/cache/prod/translations [debug:Symfony\Component\Translation\Translator:private] => [configCacheFactory:Symfony\Component\Translation\Translator:private] => Symfony\Component\Config\ConfigCacheFactory Object ( [debug:Symfony\Component\Config\ConfigCacheFactory:private] => ) ) [settings:protected] => PrestaShop\PrestaShop\Core\Product\ProductPresentationSettings Object ( [catalog_mode] => [catalog_mode_with_prices] => 0 [restricted_country_mode] => [include_taxes] => 1 [allow_add_variant_to_cart_from_listing] => 1 [stock_management_enabled] => 1 [showPrices] => 1 [lastRemainingItems] => 0 ) [product:protected] => Array ( [id_shop_default] => 1 [id_manufacturer] => 18 [id_supplier] => 13 [reference] => HA-2084 [supplier_reference] => [location] => [width] => 0.000000 [height] => 0.000000 [depth] => 0.000000 [weight] => 0.300000 [quantity_discount] => 0 [ean13] => 097653180685 [isbn] => [upc] => [cache_is_pack] => 0 [cache_has_attachments] => 0 [is_virtual] => 0 [state] => 1 [additional_delivery_times] => 1 [delivery_in_stock] => [delivery_out_stock] => [id_category_default] => 106502 [id_tax_rules_group] => 36 [on_sale] => 0 [online_only] => 0 [ecotax] => 0 [minimal_quantity] => 1 [low_stock_threshold] => [low_stock_alert] => 0 [price] => €37.08 [wholesale_price] => 21.000000 [unity] => 0.000000 [unit_price_ratio] => 0.000000 [additional_shipping_cost] => 0.00 [customizable] => 0 [text_fields] => 0 [uploadable_files] => 0 [redirect_type] => 404 [id_type_redirected] => 0 [available_for_order] => 1 [available_date] => [show_condition] => 0 [condition] => new [show_price] => 1 [indexed] => 0 [visibility] => both [cache_default_attribute] => 3662 [advanced_stock_management] => 0 [date_add] => 2011-05-06 16:44:51 [date_upd] => 2023-09-08 09:37:45 [pack_stock_type] => 3 [meta_description] => The high performance Reflex Long gloves allow you to handle rope in all temperature and humidity conditions [meta_keywords] => sailing gloves,boat accessories,harken [meta_title] => Reflex Long Sail Gloves [link_rewrite] => reflex-long-sail-gloves [name] => Reflex Long Sail Gloves [description] =>

Ultra-strong material for hand protection when handling the rope.
Protection and reinforcement on friction areas.
Textile with low stretch when wet and sufficient stretch to preserve dexterity and freedom of movement of the fingers.
Black Magic palm with double layer of grip and quick drying for optimal grip on ropes and other slippery surfaces.
Moulded rubber wrist closure for a secure fit.

[description_short] =>

Reflex Long Sailing Gloves

The high performance Reflex Long gloves allow you to handle rope in all temperature and humidity conditions. The long fingers give you better tip protection while maintaining the dexterity and precision of the bare index finger and thumb.

Harken Boat Gloves

Harken boat gloves are great for boating. Summer/winter models are available depending on your preference. Also, do not hesitate to compare different models and different brands such as Slam, Harken and Musto among those present on our shop.

[available_now] => In stock [available_later] => Shipped within 7 days [video] => [personnalisation] => 0 [markdown] => [catdecathon] => [id] => 178 [id_product] => 178 [out_of_stock] => 1 [new] => 0 [id_product_attribute] => 3662 [quantity_wanted] => 1 [extraContent] => Array ( ) [allow_oosp] => 1 [category] => boat-gloves-with-long-fingers [category_name] => Boat gloves with long fingers [link] => https://www.picksea.com/en/reflex-long-sail-gloves-harken-178.html [attribute_price] => 0 [price_tax_exc] => 37.083333 [price_without_reduction] => 37.083333 [price_without_reduction_without_tax] => 37.083333 [reduction] => 0 [reduction_without_tax] => 0 [specific_prices] => Array ( [id_specific_price] => 641239773 [id_specific_price_rule] => 0 [id_cart] => 0 [id_product] => 178 [id_shop] => 1 [id_shop_group] => 0 [id_currency] => 0 [id_country] => 0 [id_group] => 0 [id_customer] => 0 [id_product_attribute] => 0 [price] => -1.000000 [from_quantity] => 1 [reduction] => 0.000000 [reduction_tax] => 1 [reduction_type] => percentage [from] => 0000-00-00 00:00:00 [to] => 0000-00-00 00:00:00 [score] => 48 ) [quantity] => 3 [quantity_all_versions] => 8 [id_image] => en-default [features] => Array ( [0] => Array ( [name] => Type [value] => Gloves [id_feature] => 256 [position] => 20 ) ) [attachments] => Array ( ) [virtual] => 0 [pack] => 0 [packItems] => Array ( ) [nopackprice] => 0 [customization_required] => [attributes] => Array ( [5] => Array ( [id_attribute] => 33 [id_attribute_group] => 5 [name] => M [group] => Size [reference] => HA-2084-M [ean13] => 097653180678 [isbn] => [upc] => ) ) [rate] => 0 [tax_name] => [ecotax_rate] => 0 [unit_price] => [customizations] => Array ( [fields] => Array ( ) ) [id_customization] => 0 [is_customizable] => [show_quantities] => 1 [quantity_label] => Items [quantity_discounts] => Array ( ) [customer_group_discount] => 0 [title] => Reflex Long Sail Gloves [images] => Array ( [0] => Array ( [bySize] => Array ( [small_default] => Array ( [url] => https://www.picksea.com/554-small_default/reflex-long-sail-gloves.jpg [width] => 98 [height] => 98 ) [cart_default] => Array ( [url] => https://www.picksea.com/554-cart_default/reflex-long-sail-gloves.jpg [width] => 125 [height] => 125 ) [home_default] => Array ( [url] => https://www.picksea.com/554-home_default/reflex-long-sail-gloves.jpg [width] => 250 [height] => 250 ) [home_large] => Array ( [url] => https://www.picksea.com/554-home_large/reflex-long-sail-gloves.jpg [width] => 280 [height] => 280 ) [medium_default] => Array ( [url] => https://www.picksea.com/554-medium_default/reflex-long-sail-gloves.jpg [width] => 452 [height] => 452 ) [large_default] => Array ( [url] => https://www.picksea.com/554-large_default/reflex-long-sail-gloves.jpg [width] => 800 [height] => 800 ) ) [small] => Array ( [url] => https://www.picksea.com/554-small_default/reflex-long-sail-gloves.jpg [width] => 98 [height] => 98 ) [medium] => Array ( [url] => https://www.picksea.com/554-home_large/reflex-long-sail-gloves.jpg [width] => 280 [height] => 280 ) [large] => Array ( [url] => https://www.picksea.com/554-large_default/reflex-long-sail-gloves.jpg [width] => 800 [height] => 800 ) [legend] => Gants Reflex Long [cover] => 1 [id_image] => 554 [position] => 1 [associatedVariants] => Array ( [0] => 3660 [1] => 3662 [2] => 103327 [3] => 3661 [4] => 3663 [5] => 103328 ) ) ) [cover] => Array ( [bySize] => Array ( [small_default] => Array ( [url] => https://www.picksea.com/554-small_default/reflex-long-sail-gloves.jpg [width] => 98 [height] => 98 ) [cart_default] => Array ( [url] => https://www.picksea.com/554-cart_default/reflex-long-sail-gloves.jpg [width] => 125 [height] => 125 ) [home_default] => Array ( [url] => https://www.picksea.com/554-home_default/reflex-long-sail-gloves.jpg [width] => 250 [height] => 250 ) [home_large] => Array ( [url] => https://www.picksea.com/554-home_large/reflex-long-sail-gloves.jpg [width] => 280 [height] => 280 ) [medium_default] => Array ( [url] => https://www.picksea.com/554-medium_default/reflex-long-sail-gloves.jpg [width] => 452 [height] => 452 ) [large_default] => Array ( [url] => https://www.picksea.com/554-large_default/reflex-long-sail-gloves.jpg [width] => 800 [height] => 800 ) ) [small] => Array ( [url] => https://www.picksea.com/554-small_default/reflex-long-sail-gloves.jpg [width] => 98 [height] => 98 ) [medium] => Array ( [url] => https://www.picksea.com/554-home_large/reflex-long-sail-gloves.jpg [width] => 280 [height] => 280 ) [large] => Array ( [url] => https://www.picksea.com/554-large_default/reflex-long-sail-gloves.jpg [width] => 800 [height] => 800 ) [legend] => Gants Reflex Long [cover] => 1 [id_image] => 554 [position] => 1 [associatedVariants] => Array ( [0] => 3660 [1] => 3662 [2] => 103327 [3] => 3661 [4] => 3663 [5] => 103328 ) ) [has_discount] => [discount_type] => percentage [discount_percentage] => 0% [discount_percentage_absolute] => 0% [discount_amount] => €0.00 [discount_amount_to_display] => -€0.00 [price_amount] => 37.08 [regular_price_amount] => 37.083333 [regular_price] => €37.08 [discount_to_display] => €0.00 [unit_price_full] => [show_availability] => 1 [availability_date] => [availability_message] => In stock [availability] => available ) [language:PrestaShop\PrestaShop\Adapter\Presenter\Product\ProductLazyArray:private] => Language Object ( [id] => 3 [name] => English GB (English) [iso_code] => en [locale] => en-US [language_code] => en [date_format_lite] => Y-m-d [date_format_full] => Y-m-d H:i:s [is_rtl] => 0 [active] => 1 [webserviceParameters:protected] => Array ( [objectNodeName] => language [objectsNodeName] => languages ) [translationsFilesAndVars:protected] => Array ( [fields] => _FIELDS [errors] => _ERRORS [admin] => _LANGADM [pdf] => _LANGPDF [tabs] => tabs ) [id_lang:protected] => [id_shop:protected] => 1 [id_shop_list] => Array ( ) [get_shop_from_context:protected] => 1 [table:protected] => lang [identifier:protected] => id_lang [fieldsRequired:protected] => Array ( [0] => name [1] => iso_code [2] => date_format_lite [3] => date_format_full ) [fieldsSize:protected] => Array ( [name] => 32 [iso_code] => 2 [locale] => 5 [language_code] => 5 [date_format_lite] => 32 [date_format_full] => 32 ) [fieldsValidate:protected] => Array ( [name] => isGenericName [iso_code] => isLanguageIsoCode [locale] => isLocale [language_code] => isLanguageCode [active] => isBool [is_rtl] => isBool [date_format_lite] => isPhpDateFormat [date_format_full] => isPhpDateFormat ) [fieldsRequiredLang:protected] => Array ( ) [fieldsSizeLang:protected] => Array ( ) [fieldsValidateLang:protected] => Array ( ) [tables:protected] => Array ( ) [image_dir:protected] => [image_format:protected] => jpg [translator:protected] => [def:protected] => Array ( [table] => lang [primary] => id_lang [fields] => Array ( [name] => Array ( [type] => 3 [validate] => isGenericName [required] => 1 [size] => 32 ) [iso_code] => Array ( [type] => 3 [validate] => isLanguageIsoCode [required] => 1 [size] => 2 ) [locale] => Array ( [type] => 3 [validate] => isLocale [size] => 5 ) [language_code] => Array ( [type] => 3 [validate] => isLanguageCode [size] => 5 ) [active] => Array ( [type] => 2 [validate] => isBool ) [is_rtl] => Array ( [type] => 2 [validate] => isBool ) [date_format_lite] => Array ( [type] => 3 [validate] => isPhpDateFormat [required] => 1 [size] => 32 ) [date_format_full] => Array ( [type] => 3 [validate] => isPhpDateFormat [required] => 1 [size] => 32 ) ) [classname] => Language ) [update_fields:protected] => [force_id] => ) [arrayAccessList:PrestaShop\PrestaShop\Adapter\Presenter\AbstractLazyArray:private] => ArrayObject Object ( [storage:ArrayObject:private] => Array ( [id] => Array ( [type] => method [value] => getId ) [attributes] => Array ( [type] => method [value] => getAttributes ) [show_price] => Array ( [type] => method [value] => getShowPrice ) [weight_unit] => Array ( [type] => method [value] => getWeightUnit ) [url] => Array ( [type] => method [value] => getUrl ) [canonical_url] => Array ( [type] => method [value] => getCanonicalUrl ) [add_to_cart_url] => Array ( [type] => method [value] => getAddToCartUrl ) [condition] => Array ( [type] => method [value] => getCondition ) [delivery_information] => Array ( [type] => method [value] => getDeliveryInformation ) [embedded_attributes] => Array ( [type] => method [value] => getEmbeddedAttributes ) [file_size_formatted] => Array ( [type] => method [value] => getFileSizeFormatted ) [attachments] => Array ( [type] => method [value] => getAttachments ) [quantity_discounts] => Array ( [type] => method [value] => getQuantityDiscounts ) [reference_to_display] => Array ( [type] => method [value] => getReferenceToDisplay ) [grouped_features] => Array ( [type] => method [value] => getGroupedFeatures ) [seo_availability] => Array ( [type] => method [value] => getSeoAvailability ) [labels] => Array ( [type] => method [value] => getLabels ) [ecotax] => Array ( [type] => method [value] => getEcotax ) [flags] => Array ( [type] => method [value] => getFlags ) [main_variants] => Array ( [type] => method [value] => getMainVariants ) [specific_references] => Array ( [type] => method [value] => getSpecificReferences ) [id_shop_default] => Array ( [type] => variable [value] => 1 ) [id_manufacturer] => Array ( [type] => variable [value] => 18 ) [id_supplier] => Array ( [type] => variable [value] => 13 ) [reference] => Array ( [type] => variable [value] => HA-2084 ) [supplier_reference] => Array ( [type] => variable [value] => ) [location] => Array ( [type] => variable [value] => ) [width] => Array ( [type] => variable [value] => 0.000000 ) [height] => Array ( [type] => variable [value] => 0.000000 ) [depth] => Array ( [type] => variable [value] => 0.000000 ) [weight] => Array ( [type] => variable [value] => 0.300000 ) [quantity_discount] => Array ( [type] => variable [value] => 0 ) [ean13] => Array ( [type] => variable [value] => 097653180685 ) [isbn] => Array ( [type] => variable [value] => ) [upc] => Array ( [type] => variable [value] => ) [cache_is_pack] => Array ( [type] => variable [value] => 0 ) [cache_has_attachments] => Array ( [type] => variable [value] => 0 ) [is_virtual] => Array ( [type] => variable [value] => 0 ) [state] => Array ( [type] => variable [value] => 1 ) [additional_delivery_times] => Array ( [type] => variable [value] => 1 ) [delivery_in_stock] => Array ( [type] => variable [value] => ) [delivery_out_stock] => Array ( [type] => variable [value] => ) [id_category_default] => Array ( [type] => variable [value] => 106502 ) [id_tax_rules_group] => Array ( [type] => variable [value] => 36 ) [on_sale] => Array ( [type] => variable [value] => 0 ) [online_only] => Array ( [type] => variable [value] => 0 ) [minimal_quantity] => Array ( [type] => variable [value] => 1 ) [low_stock_threshold] => Array ( [type] => variable [value] => ) [low_stock_alert] => Array ( [type] => variable [value] => 0 ) [price] => Array ( [type] => variable [value] => €37.08 ) [wholesale_price] => Array ( [type] => variable [value] => 21.000000 ) [unity] => Array ( [type] => variable [value] => 0.000000 ) [unit_price_ratio] => Array ( [type] => variable [value] => 0.000000 ) [additional_shipping_cost] => Array ( [type] => variable [value] => 0.00 ) [customizable] => Array ( [type] => variable [value] => 0 ) [text_fields] => Array ( [type] => variable [value] => 0 ) [uploadable_files] => Array ( [type] => variable [value] => 0 ) [redirect_type] => Array ( [type] => variable [value] => 404 ) [id_type_redirected] => Array ( [type] => variable [value] => 0 ) [available_for_order] => Array ( [type] => variable [value] => 1 ) [available_date] => Array ( [type] => variable [value] => ) [show_condition] => Array ( [type] => variable [value] => 0 ) [indexed] => Array ( [type] => variable [value] => 0 ) [visibility] => Array ( [type] => variable [value] => both ) [cache_default_attribute] => Array ( [type] => variable [value] => 3662 ) [advanced_stock_management] => Array ( [type] => variable [value] => 0 ) [date_add] => Array ( [type] => variable [value] => 2011-05-06 16:44:51 ) [date_upd] => Array ( [type] => variable [value] => 2023-09-08 09:37:45 ) [pack_stock_type] => Array ( [type] => variable [value] => 3 ) [meta_description] => Array ( [type] => variable [value] => The high performance Reflex Long gloves allow you to handle rope in all temperature and humidity conditions ) [meta_keywords] => Array ( [type] => variable [value] => sailing gloves,boat accessories,harken ) [meta_title] => Array ( [type] => variable [value] => Reflex Long Sail Gloves ) [link_rewrite] => Array ( [type] => variable [value] => reflex-long-sail-gloves ) [name] => Array ( [type] => variable [value] => Reflex Long Sail Gloves ) [description] => Array ( [type] => variable [value] =>

Ultra-strong material for hand protection when handling the rope.
Protection and reinforcement on friction areas.
Textile with low stretch when wet and sufficient stretch to preserve dexterity and freedom of movement of the fingers.
Black Magic palm with double layer of grip and quick drying for optimal grip on ropes and other slippery surfaces.
Moulded rubber wrist closure for a secure fit.

) [description_short] => Array ( [type] => variable [value] =>

Reflex Long Sailing Gloves

The high performance Reflex Long gloves allow you to handle rope in all temperature and humidity conditions. The long fingers give you better tip protection while maintaining the dexterity and precision of the bare index finger and thumb.

Harken Boat Gloves

Harken boat gloves are great for boating. Summer/winter models are available depending on your preference. Also, do not hesitate to compare different models and different brands such as Slam, Harken and Musto among those present on our shop.

) [available_now] => Array ( [type] => variable [value] => In stock ) [available_later] => Array ( [type] => variable [value] => Shipped within 7 days ) [video] => Array ( [type] => variable [value] => ) [personnalisation] => Array ( [type] => variable [value] => 0 ) [markdown] => Array ( [type] => variable [value] => ) [catdecathon] => Array ( [type] => variable [value] => ) [id_product] => Array ( [type] => variable [value] => 178 ) [out_of_stock] => Array ( [type] => variable [value] => 1 ) [new] => Array ( [type] => variable [value] => 0 ) [id_product_attribute] => Array ( [type] => variable [value] => 3662 ) [quantity_wanted] => Array ( [type] => variable [value] => 1 ) [extraContent] => Array ( [type] => variable [value] => Array ( ) ) [allow_oosp] => Array ( [type] => variable [value] => 1 ) [category] => Array ( [type] => variable [value] => boat-gloves-with-long-fingers ) [category_name] => Array ( [type] => variable [value] => Boat gloves with long fingers ) [link] => Array ( [type] => variable [value] => https://www.picksea.com/en/reflex-long-sail-gloves-harken-178.html ) [attribute_price] => Array ( [type] => variable [value] => 0 ) [price_tax_exc] => Array ( [type] => variable [value] => 37.083333 ) [price_without_reduction] => Array ( [type] => variable [value] => 37.083333 ) [price_without_reduction_without_tax] => Array ( [type] => variable [value] => 37.083333 ) [reduction] => Array ( [type] => variable [value] => 0 ) [reduction_without_tax] => Array ( [type] => variable [value] => 0 ) [specific_prices] => Array ( [type] => variable [value] => Array ( [id_specific_price] => 641239773 [id_specific_price_rule] => 0 [id_cart] => 0 [id_product] => 178 [id_shop] => 1 [id_shop_group] => 0 [id_currency] => 0 [id_country] => 0 [id_group] => 0 [id_customer] => 0 [id_product_attribute] => 0 [price] => -1.000000 [from_quantity] => 1 [reduction] => 0.000000 [reduction_tax] => 1 [reduction_type] => percentage [from] => 0000-00-00 00:00:00 [to] => 0000-00-00 00:00:00 [score] => 48 ) ) [quantity] => Array ( [type] => variable [value] => 3 ) [quantity_all_versions] => Array ( [type] => variable [value] => 8 ) [id_image] => Array ( [type] => variable [value] => en-default ) [features] => Array ( [type] => variable [value] => Array ( [0] => Array ( [name] => Type [value] => Gloves [id_feature] => 256 [position] => 20 ) ) ) [virtual] => Array ( [type] => variable [value] => 0 ) [pack] => Array ( [type] => variable [value] => 0 ) [packItems] => Array ( [type] => variable [value] => Array ( ) ) [nopackprice] => Array ( [type] => variable [value] => 0 ) [customization_required] => Array ( [type] => variable [value] => ) [rate] => Array ( [type] => variable [value] => 0 ) [tax_name] => Array ( [type] => variable [value] => ) [ecotax_rate] => Array ( [type] => variable [value] => 0 ) [unit_price] => Array ( [type] => variable [value] => ) [customizations] => Array ( [type] => variable [value] => Array ( [fields] => Array ( ) ) ) [id_customization] => Array ( [type] => variable [value] => 0 ) [is_customizable] => Array ( [type] => variable [value] => ) [show_quantities] => Array ( [type] => variable [value] => 1 ) [quantity_label] => Array ( [type] => variable [value] => Items ) [customer_group_discount] => Array ( [type] => variable [value] => 0 ) [title] => Array ( [type] => variable [value] => Reflex Long Sail Gloves ) [images] => Array ( [type] => variable [value] => Array ( [0] => Array ( [bySize] => Array ( [small_default] => Array ( [url] => https://www.picksea.com/554-small_default/reflex-long-sail-gloves.jpg [width] => 98 [height] => 98 ) [cart_default] => Array ( [url] => https://www.picksea.com/554-cart_default/reflex-long-sail-gloves.jpg [width] => 125 [height] => 125 ) [home_default] => Array ( [url] => https://www.picksea.com/554-home_default/reflex-long-sail-gloves.jpg [width] => 250 [height] => 250 ) [home_large] => Array ( [url] => https://www.picksea.com/554-home_large/reflex-long-sail-gloves.jpg [width] => 280 [height] => 280 ) [medium_default] => Array ( [url] => https://www.picksea.com/554-medium_default/reflex-long-sail-gloves.jpg [width] => 452 [height] => 452 ) [large_default] => Array ( [url] => https://www.picksea.com/554-large_default/reflex-long-sail-gloves.jpg [width] => 800 [height] => 800 ) ) [small] => Array ( [url] => https://www.picksea.com/554-small_default/reflex-long-sail-gloves.jpg [width] => 98 [height] => 98 ) [medium] => Array ( [url] => https://www.picksea.com/554-home_large/reflex-long-sail-gloves.jpg [width] => 280 [height] => 280 ) [large] => Array ( [url] => https://www.picksea.com/554-large_default/reflex-long-sail-gloves.jpg [width] => 800 [height] => 800 ) [legend] => Gants Reflex Long [cover] => 1 [id_image] => 554 [position] => 1 [associatedVariants] => Array ( [0] => 3660 [1] => 3662 [2] => 103327 [3] => 3661 [4] => 3663 [5] => 103328 ) ) ) ) [cover] => Array ( [type] => variable [value] => Array ( [bySize] => Array ( [small_default] => Array ( [url] => https://www.picksea.com/554-small_default/reflex-long-sail-gloves.jpg [width] => 98 [height] => 98 ) [cart_default] => Array ( [url] => https://www.picksea.com/554-cart_default/reflex-long-sail-gloves.jpg [width] => 125 [height] => 125 ) [home_default] => Array ( [url] => https://www.picksea.com/554-home_default/reflex-long-sail-gloves.jpg [width] => 250 [height] => 250 ) [home_large] => Array ( [url] => https://www.picksea.com/554-home_large/reflex-long-sail-gloves.jpg [width] => 280 [height] => 280 ) [medium_default] => Array ( [url] => https://www.picksea.com/554-medium_default/reflex-long-sail-gloves.jpg [width] => 452 [height] => 452 ) [large_default] => Array ( [url] => https://www.picksea.com/554-large_default/reflex-long-sail-gloves.jpg [width] => 800 [height] => 800 ) ) [small] => Array ( [url] => https://www.picksea.com/554-small_default/reflex-long-sail-gloves.jpg [width] => 98 [height] => 98 ) [medium] => Array ( [url] => https://www.picksea.com/554-home_large/reflex-long-sail-gloves.jpg [width] => 280 [height] => 280 ) [large] => Array ( [url] => https://www.picksea.com/554-large_default/reflex-long-sail-gloves.jpg [width] => 800 [height] => 800 ) [legend] => Gants Reflex Long [cover] => 1 [id_image] => 554 [position] => 1 [associatedVariants] => Array ( [0] => 3660 [1] => 3662 [2] => 103327 [3] => 3661 [4] => 3663 [5] => 103328 ) ) ) [has_discount] => Array ( [type] => variable [value] => ) [discount_type] => Array ( [type] => variable [value] => percentage ) [discount_percentage] => Array ( [type] => variable [value] => 0% ) [discount_percentage_absolute] => Array ( [type] => variable [value] => 0% ) [discount_amount] => Array ( [type] => variable [value] => €0.00 ) [discount_amount_to_display] => Array ( [type] => variable [value] => -€0.00 ) [price_amount] => Array ( [type] => variable [value] => 37.08 ) [regular_price_amount] => Array ( [type] => variable [value] => 37.083333 ) [regular_price] => Array ( [type] => variable [value] => €37.08 ) [discount_to_display] => Array ( [type] => variable [value] => €0.00 ) [unit_price_full] => Array ( [type] => variable [value] => ) [show_availability] => Array ( [type] => variable [value] => 1 ) [availability_date] => Array ( [type] => variable [value] => ) [availability_message] => Array ( [type] => variable [value] => In stock ) [availability] => Array ( [type] => variable [value] => available ) ) ) [arrayAccessIterator:PrestaShop\PrestaShop\Adapter\Presenter\AbstractLazyArray:private] => ArrayIterator Object ( [storage:ArrayIterator:private] => ArrayObject Object ( [storage:ArrayObject:private] => Array ( [id] => Array ( [type] => method [value] => getId ) [attributes] => Array ( [type] => method [value] => getAttributes ) [show_price] => Array ( [type] => method [value] => getShowPrice ) [weight_unit] => Array ( [type] => method [value] => getWeightUnit ) [url] => Array ( [type] => method [value] => getUrl ) [canonical_url] => Array ( [type] => method [value] => getCanonicalUrl ) [add_to_cart_url] => Array ( [type] => method [value] => getAddToCartUrl ) [condition] => Array ( [type] => method [value] => getCondition ) [delivery_information] => Array ( [type] => method [value] => getDeliveryInformation ) [embedded_attributes] => Array ( [type] => method [value] => getEmbeddedAttributes ) [file_size_formatted] => Array ( [type] => method [value] => getFileSizeFormatted ) [attachments] => Array ( [type] => method [value] => getAttachments ) [quantity_discounts] => Array ( [type] => method [value] => getQuantityDiscounts ) [reference_to_display] => Array ( [type] => method [value] => getReferenceToDisplay ) [grouped_features] => Array ( [type] => method [value] => getGroupedFeatures ) [seo_availability] => Array ( [type] => method [value] => getSeoAvailability ) [labels] => Array ( [type] => method [value] => getLabels ) [ecotax] => Array ( [type] => method [value] => getEcotax ) [flags] => Array ( [type] => method [value] => getFlags ) [main_variants] => Array ( [type] => method [value] => getMainVariants ) [specific_references] => Array ( [type] => method [value] => getSpecificReferences ) [id_shop_default] => Array ( [type] => variable [value] => 1 ) [id_manufacturer] => Array ( [type] => variable [value] => 18 ) [id_supplier] => Array ( [type] => variable [value] => 13 ) [reference] => Array ( [type] => variable [value] => HA-2084 ) [supplier_reference] => Array ( [type] => variable [value] => ) [location] => Array ( [type] => variable [value] => ) [width] => Array ( [type] => variable [value] => 0.000000 ) [height] => Array ( [type] => variable [value] => 0.000000 ) [depth] => Array ( [type] => variable [value] => 0.000000 ) [weight] => Array ( [type] => variable [value] => 0.300000 ) [quantity_discount] => Array ( [type] => variable [value] => 0 ) [ean13] => Array ( [type] => variable [value] => 097653180685 ) [isbn] => Array ( [type] => variable [value] => ) [upc] => Array ( [type] => variable [value] => ) [cache_is_pack] => Array ( [type] => variable [value] => 0 ) [cache_has_attachments] => Array ( [type] => variable [value] => 0 ) [is_virtual] => Array ( [type] => variable [value] => 0 ) [state] => Array ( [type] => variable [value] => 1 ) [additional_delivery_times] => Array ( [type] => variable [value] => 1 ) [delivery_in_stock] => Array ( [type] => variable [value] => ) [delivery_out_stock] => Array ( [type] => variable [value] => ) [id_category_default] => Array ( [type] => variable [value] => 106502 ) [id_tax_rules_group] => Array ( [type] => variable [value] => 36 ) [on_sale] => Array ( [type] => variable [value] => 0 ) [online_only] => Array ( [type] => variable [value] => 0 ) [minimal_quantity] => Array ( [type] => variable [value] => 1 ) [low_stock_threshold] => Array ( [type] => variable [value] => ) [low_stock_alert] => Array ( [type] => variable [value] => 0 ) [price] => Array ( [type] => variable [value] => €37.08 ) [wholesale_price] => Array ( [type] => variable [value] => 21.000000 ) [unity] => Array ( [type] => variable [value] => 0.000000 ) [unit_price_ratio] => Array ( [type] => variable [value] => 0.000000 ) [additional_shipping_cost] => Array ( [type] => variable [value] => 0.00 ) [customizable] => Array ( [type] => variable [value] => 0 ) [text_fields] => Array ( [type] => variable [value] => 0 ) [uploadable_files] => Array ( [type] => variable [value] => 0 ) [redirect_type] => Array ( [type] => variable [value] => 404 ) [id_type_redirected] => Array ( [type] => variable [value] => 0 ) [available_for_order] => Array ( [type] => variable [value] => 1 ) [available_date] => Array ( [type] => variable [value] => ) [show_condition] => Array ( [type] => variable [value] => 0 ) [indexed] => Array ( [type] => variable [value] => 0 ) [visibility] => Array ( [type] => variable [value] => both ) [cache_default_attribute] => Array ( [type] => variable [value] => 3662 ) [advanced_stock_management] => Array ( [type] => variable [value] => 0 ) [date_add] => Array ( [type] => variable [value] => 2011-05-06 16:44:51 ) [date_upd] => Array ( [type] => variable [value] => 2023-09-08 09:37:45 ) [pack_stock_type] => Array ( [type] => variable [value] => 3 ) [meta_description] => Array ( [type] => variable [value] => The high performance Reflex Long gloves allow you to handle rope in all temperature and humidity conditions ) [meta_keywords] => Array ( [type] => variable [value] => sailing gloves,boat accessories,harken ) [meta_title] => Array ( [type] => variable [value] => Reflex Long Sail Gloves ) [link_rewrite] => Array ( [type] => variable [value] => reflex-long-sail-gloves ) [name] => Array ( [type] => variable [value] => Reflex Long Sail Gloves ) [description] => Array ( [type] => variable [value] =>

Ultra-strong material for hand protection when handling the rope.
Protection and reinforcement on friction areas.
Textile with low stretch when wet and sufficient stretch to preserve dexterity and freedom of movement of the fingers.
Black Magic palm with double layer of grip and quick drying for optimal grip on ropes and other slippery surfaces.
Moulded rubber wrist closure for a secure fit.

) [description_short] => Array ( [type] => variable [value] =>

Reflex Long Sailing Gloves

The high performance Reflex Long gloves allow you to handle rope in all temperature and humidity conditions. The long fingers give you better tip protection while maintaining the dexterity and precision of the bare index finger and thumb.

Harken Boat Gloves

Harken boat gloves are great for boating. Summer/winter models are available depending on your preference. Also, do not hesitate to compare different models and different brands such as Slam, Harken and Musto among those present on our shop.

) [available_now] => Array ( [type] => variable [value] => In stock ) [available_later] => Array ( [type] => variable [value] => Shipped within 7 days ) [video] => Array ( [type] => variable [value] => ) [personnalisation] => Array ( [type] => variable [value] => 0 ) [markdown] => Array ( [type] => variable [value] => ) [catdecathon] => Array ( [type] => variable [value] => ) [id_product] => Array ( [type] => variable [value] => 178 ) [out_of_stock] => Array ( [type] => variable [value] => 1 ) [new] => Array ( [type] => variable [value] => 0 ) [id_product_attribute] => Array ( [type] => variable [value] => 3662 ) [quantity_wanted] => Array ( [type] => variable [value] => 1 ) [extraContent] => Array ( [type] => variable [value] => Array ( ) ) [allow_oosp] => Array ( [type] => variable [value] => 1 ) [category] => Array ( [type] => variable [value] => boat-gloves-with-long-fingers ) [category_name] => Array ( [type] => variable [value] => Boat gloves with long fingers ) [link] => Array ( [type] => variable [value] => https://www.picksea.com/en/reflex-long-sail-gloves-harken-178.html ) [attribute_price] => Array ( [type] => variable [value] => 0 ) [price_tax_exc] => Array ( [type] => variable [value] => 37.083333 ) [price_without_reduction] => Array ( [type] => variable [value] => 37.083333 ) [price_without_reduction_without_tax] => Array ( [type] => variable [value] => 37.083333 ) [reduction] => Array ( [type] => variable [value] => 0 ) [reduction_without_tax] => Array ( [type] => variable [value] => 0 ) [specific_prices] => Array ( [type] => variable [value] => Array ( [id_specific_price] => 641239773 [id_specific_price_rule] => 0 [id_cart] => 0 [id_product] => 178 [id_shop] => 1 [id_shop_group] => 0 [id_currency] => 0 [id_country] => 0 [id_group] => 0 [id_customer] => 0 [id_product_attribute] => 0 [price] => -1.000000 [from_quantity] => 1 [reduction] => 0.000000 [reduction_tax] => 1 [reduction_type] => percentage [from] => 0000-00-00 00:00:00 [to] => 0000-00-00 00:00:00 [score] => 48 ) ) [quantity] => Array ( [type] => variable [value] => 3 ) [quantity_all_versions] => Array ( [type] => variable [value] => 8 ) [id_image] => Array ( [type] => variable [value] => en-default ) [features] => Array ( [type] => variable [value] => Array ( [0] => Array ( [name] => Type [value] => Gloves [id_feature] => 256 [position] => 20 ) ) ) [virtual] => Array ( [type] => variable [value] => 0 ) [pack] => Array ( [type] => variable [value] => 0 ) [packItems] => Array ( [type] => variable [value] => Array ( ) ) [nopackprice] => Array ( [type] => variable [value] => 0 ) [customization_required] => Array ( [type] => variable [value] => ) [rate] => Array ( [type] => variable [value] => 0 ) [tax_name] => Array ( [type] => variable [value] => ) [ecotax_rate] => Array ( [type] => variable [value] => 0 ) [unit_price] => Array ( [type] => variable [value] => ) [customizations] => Array ( [type] => variable [value] => Array ( [fields] => Array ( ) ) ) [id_customization] => Array ( [type] => variable [value] => 0 ) [is_customizable] => Array ( [type] => variable [value] => ) [show_quantities] => Array ( [type] => variable [value] => 1 ) [quantity_label] => Array ( [type] => variable [value] => Items ) [customer_group_discount] => Array ( [type] => variable [value] => 0 ) [title] => Array ( [type] => variable [value] => Reflex Long Sail Gloves ) [images] => Array ( [type] => variable [value] => Array ( [0] => Array ( [bySize] => Array ( [small_default] => Array ( [url] => https://www.picksea.com/554-small_default/reflex-long-sail-gloves.jpg [width] => 98 [height] => 98 ) [cart_default] => Array ( [url] => https://www.picksea.com/554-cart_default/reflex-long-sail-gloves.jpg [width] => 125 [height] => 125 ) [home_default] => Array ( [url] => https://www.picksea.com/554-home_default/reflex-long-sail-gloves.jpg [width] => 250 [height] => 250 ) [home_large] => Array ( [url] => https://www.picksea.com/554-home_large/reflex-long-sail-gloves.jpg [width] => 280 [height] => 280 ) [medium_default] => Array ( [url] => https://www.picksea.com/554-medium_default/reflex-long-sail-gloves.jpg [width] => 452 [height] => 452 ) [large_default] => Array ( [url] => https://www.picksea.com/554-large_default/reflex-long-sail-gloves.jpg [width] => 800 [height] => 800 ) ) [small] => Array ( [url] => https://www.picksea.com/554-small_default/reflex-long-sail-gloves.jpg [width] => 98 [height] => 98 ) [medium] => Array ( [url] => https://www.picksea.com/554-home_large/reflex-long-sail-gloves.jpg [width] => 280 [height] => 280 ) [large] => Array ( [url] => https://www.picksea.com/554-large_default/reflex-long-sail-gloves.jpg [width] => 800 [height] => 800 ) [legend] => Gants Reflex Long [cover] => 1 [id_image] => 554 [position] => 1 [associatedVariants] => Array ( [0] => 3660 [1] => 3662 [2] => 103327 [3] => 3661 [4] => 3663 [5] => 103328 ) ) ) ) [cover] => Array ( [type] => variable [value] => Array ( [bySize] => Array ( [small_default] => Array ( [url] => https://www.picksea.com/554-small_default/reflex-long-sail-gloves.jpg [width] => 98 [height] => 98 ) [cart_default] => Array ( [url] => https://www.picksea.com/554-cart_default/reflex-long-sail-gloves.jpg [width] => 125 [height] => 125 ) [home_default] => Array ( [url] => https://www.picksea.com/554-home_default/reflex-long-sail-gloves.jpg [width] => 250 [height] => 250 ) [home_large] => Array ( [url] => https://www.picksea.com/554-home_large/reflex-long-sail-gloves.jpg [width] => 280 [height] => 280 ) [medium_default] => Array ( [url] => https://www.picksea.com/554-medium_default/reflex-long-sail-gloves.jpg [width] => 452 [height] => 452 ) [large_default] => Array ( [url] => https://www.picksea.com/554-large_default/reflex-long-sail-gloves.jpg [width] => 800 [height] => 800 ) ) [small] => Array ( [url] => https://www.picksea.com/554-small_default/reflex-long-sail-gloves.jpg [width] => 98 [height] => 98 ) [medium] => Array ( [url] => https://www.picksea.com/554-home_large/reflex-long-sail-gloves.jpg [width] => 280 [height] => 280 ) [large] => Array ( [url] => https://www.picksea.com/554-large_default/reflex-long-sail-gloves.jpg [width] => 800 [height] => 800 ) [legend] => Gants Reflex Long [cover] => 1 [id_image] => 554 [position] => 1 [associatedVariants] => Array ( [0] => 3660 [1] => 3662 [2] => 103327 [3] => 3661 [4] => 3663 [5] => 103328 ) ) ) [has_discount] => Array ( [type] => variable [value] => ) [discount_type] => Array ( [type] => variable [value] => percentage ) [discount_percentage] => Array ( [type] => variable [value] => 0% ) [discount_percentage_absolute] => Array ( [type] => variable [value] => 0% ) [discount_amount] => Array ( [type] => variable [value] => €0.00 ) [discount_amount_to_display] => Array ( [type] => variable [value] => -€0.00 ) [price_amount] => Array ( [type] => variable [value] => 37.08 ) [regular_price_amount] => Array ( [type] => variable [value] => 37.083333 ) [regular_price] => Array ( [type] => variable [value] => €37.08 ) [discount_to_display] => Array ( [type] => variable [value] => €0.00 ) [unit_price_full] => Array ( [type] => variable [value] => ) [show_availability] => Array ( [type] => variable [value] => 1 ) [availability_date] => Array ( [type] => variable [value] => ) [availability_message] => Array ( [type] => variable [value] => In stock ) [availability] => Array ( [type] => variable [value] => available ) ) ) ) [methodCacheResults:PrestaShop\PrestaShop\Adapter\Presenter\AbstractLazyArray:private] => Array ( [attributes] => Array ( [5] => Array ( [id_attribute] => 33 [id_attribute_group] => 5 [name] => M [group] => Size [reference] => HA-2084-M [ean13] => 097653180678 [isbn] => [upc] => ) ) [url] => https://www.picksea.com/en/reflex-long-sail-gloves-harken-178.html [weight_unit] => kg [reference_to_display] => HA-2084-M [flags] => Array ( ) [embedded_attributes] => Array ( [id_shop_default] => 1 [id_manufacturer] => 18 [id_supplier] => 13 [reference] => HA-2084 [is_virtual] => 0 [delivery_in_stock] => [delivery_out_stock] => [id_category_default] => 106502 [on_sale] => 0 [online_only] => 0 [ecotax] => 0 [minimal_quantity] => 1 [low_stock_threshold] => [low_stock_alert] => 0 [price] => €37.08 [unity] => 0.000000 [unit_price_ratio] => 0.000000 [additional_shipping_cost] => 0.00 [customizable] => 0 [text_fields] => 0 [uploadable_files] => 0 [redirect_type] => 404 [id_type_redirected] => 0 [available_for_order] => 1 [available_date] => [show_condition] => 0 [condition] => new [show_price] => 1 [indexed] => 0 [visibility] => both [cache_default_attribute] => 3662 [advanced_stock_management] => 0 [date_add] => 2011-05-06 16:44:51 [date_upd] => 2023-09-08 09:37:45 [pack_stock_type] => 3 [meta_description] => The high performance Reflex Long gloves allow you to handle rope in all temperature and humidity conditions [meta_keywords] => sailing gloves,boat accessories,harken [meta_title] => Reflex Long Sail Gloves [link_rewrite] => reflex-long-sail-gloves [name] => Reflex Long Sail Gloves [description] =>

Ultra-strong material for hand protection when handling the rope.
Protection and reinforcement on friction areas.
Textile with low stretch when wet and sufficient stretch to preserve dexterity and freedom of movement of the fingers.
Black Magic palm with double layer of grip and quick drying for optimal grip on ropes and other slippery surfaces.
Moulded rubber wrist closure for a secure fit.

[description_short] =>

Reflex Long Sailing Gloves

The high performance Reflex Long gloves allow you to handle rope in all temperature and humidity conditions. The long fingers give you better tip protection while maintaining the dexterity and precision of the bare index finger and thumb.

Harken Boat Gloves

Harken boat gloves are great for boating. Summer/winter models are available depending on your preference. Also, do not hesitate to compare different models and different brands such as Slam, Harken and Musto among those present on our shop.

[available_now] => In stock [available_later] => Shipped within 7 days [id] => 178 [id_product] => 178 [out_of_stock] => 1 [new] => 0 [id_product_attribute] => 3662 [quantity_wanted] => 1 [extraContent] => Array ( ) [allow_oosp] => 1 [category] => boat-gloves-with-long-fingers [category_name] => Boat gloves with long fingers [link] => https://www.picksea.com/en/reflex-long-sail-gloves-harken-178.html [attribute_price] => 0 [price_tax_exc] => 37.083333 [price_without_reduction] => 37.083333 [reduction] => 0 [specific_prices] => Array ( [id_specific_price] => 641239773 [id_specific_price_rule] => 0 [id_cart] => 0 [id_product] => 178 [id_shop] => 1 [id_shop_group] => 0 [id_currency] => 0 [id_country] => 0 [id_group] => 0 [id_customer] => 0 [id_product_attribute] => 0 [price] => -1.000000 [from_quantity] => 1 [reduction] => 0.000000 [reduction_tax] => 1 [reduction_type] => percentage [from] => 0000-00-00 00:00:00 [to] => 0000-00-00 00:00:00 [score] => 48 ) [quantity] => 3 [quantity_all_versions] => 8 [id_image] => en-default [features] => Array ( [0] => Array ( [name] => Type [value] => Gloves [id_feature] => 256 [position] => 20 ) ) [attachments] => Array ( ) [virtual] => 0 [pack] => 0 [packItems] => Array ( ) [nopackprice] => 0 [customization_required] => [attributes] => Array ( [5] => Array ( [id_attribute] => 33 [id_attribute_group] => 5 [name] => M [group] => Size [reference] => HA-2084-M [ean13] => 097653180678 [isbn] => [upc] => ) ) [rate] => 0 [tax_name] => [ecotax_rate] => 0 [unit_price] => [customizations] => Array ( [fields] => Array ( ) ) [id_customization] => 0 [is_customizable] => [show_quantities] => 1 [quantity_label] => Items [quantity_discounts] => Array ( ) [customer_group_discount] => 0 [images] => Array ( [0] => Array ( [bySize] => Array ( [small_default] => Array ( [url] => https://www.picksea.com/554-small_default/reflex-long-sail-gloves.jpg [width] => 98 [height] => 98 ) [cart_default] => Array ( [url] => https://www.picksea.com/554-cart_default/reflex-long-sail-gloves.jpg [width] => 125 [height] => 125 ) [home_default] => Array ( [url] => https://www.picksea.com/554-home_default/reflex-long-sail-gloves.jpg [width] => 250 [height] => 250 ) [home_large] => Array ( [url] => https://www.picksea.com/554-home_large/reflex-long-sail-gloves.jpg [width] => 280 [height] => 280 ) [medium_default] => Array ( [url] => https://www.picksea.com/554-medium_default/reflex-long-sail-gloves.jpg [width] => 452 [height] => 452 ) [large_default] => Array ( [url] => https://www.picksea.com/554-large_default/reflex-long-sail-gloves.jpg [width] => 800 [height] => 800 ) ) [small] => Array ( [url] => https://www.picksea.com/554-small_default/reflex-long-sail-gloves.jpg [width] => 98 [height] => 98 ) [medium] => Array ( [url] => https://www.picksea.com/554-home_large/reflex-long-sail-gloves.jpg [width] => 280 [height] => 280 ) [large] => Array ( [url] => https://www.picksea.com/554-large_default/reflex-long-sail-gloves.jpg [width] => 800 [height] => 800 ) [legend] => Gants Reflex Long [cover] => 1 [id_image] => 554 [position] => 1 [associatedVariants] => Array ( [0] => 3660 [1] => 3662 [2] => 103327 [3] => 3661 [4] => 3663 [5] => 103328 ) ) ) [cover] => Array ( [bySize] => Array ( [small_default] => Array ( [url] => https://www.picksea.com/554-small_default/reflex-long-sail-gloves.jpg [width] => 98 [height] => 98 ) [cart_default] => Array ( [url] => https://www.picksea.com/554-cart_default/reflex-long-sail-gloves.jpg [width] => 125 [height] => 125 ) [home_default] => Array ( [url] => https://www.picksea.com/554-home_default/reflex-long-sail-gloves.jpg [width] => 250 [height] => 250 ) [home_large] => Array ( [url] => https://www.picksea.com/554-home_large/reflex-long-sail-gloves.jpg [width] => 280 [height] => 280 ) [medium_default] => Array ( [url] => https://www.picksea.com/554-medium_default/reflex-long-sail-gloves.jpg [width] => 452 [height] => 452 ) [large_default] => Array ( [url] => https://www.picksea.com/554-large_default/reflex-long-sail-gloves.jpg [width] => 800 [height] => 800 ) ) [small] => Array ( [url] => https://www.picksea.com/554-small_default/reflex-long-sail-gloves.jpg [width] => 98 [height] => 98 ) [medium] => Array ( [url] => https://www.picksea.com/554-home_large/reflex-long-sail-gloves.jpg [width] => 280 [height] => 280 ) [large] => Array ( [url] => https://www.picksea.com/554-large_default/reflex-long-sail-gloves.jpg [width] => 800 [height] => 800 ) [legend] => Gants Reflex Long [cover] => 1 [id_image] => 554 [position] => 1 [associatedVariants] => Array ( [0] => 3660 [1] => 3662 [2] => 103327 [3] => 3661 [4] => 3663 [5] => 103328 ) ) [has_discount] => [discount_type] => percentage [discount_percentage] => 0% [discount_percentage_absolute] => 0% [discount_amount] => €0.00 [discount_amount_to_display] => -€0.00 [price_amount] => 37.08 [unit_price_full] => [show_availability] => 1 [availability_date] => [availability_message] => In stock [availability] => available ) [id] => 178 [show_price] => 1 [labels] => Array ( [tax_short] => (tax incl.) [tax_long] => Tax included ) [ecotax] => Array ( [value] => €0.00 [amount] => 0 [rate] => 0 ) ) ) 1
Detailed features

Reflex Long Sailing Gloves
The high performance Reflex Long gloves allow you to handle rope in all temperature and humidity conditions. The long fingers give you better tip protection while maintaining the dexterity and precision of the bare index finger and thumb.
Harken Boat Gloves
Harken boat gloves are great for boating. Summer/winter models are available depending on your preference. Also, do not hesitate to compare different models and different brands such as Slam, Harken and Musto among those present on our shop.
Ultra-strong material for hand protection when handling the rope.
Protection and reinforcement on friction areas.
Textile with low stretch when wet and sufficient stretch to preserve dexterity and freedom of movement of the fingers.
Black Magic palm with double layer of grip and quick drying for optimal grip on ropes and other slippery surfaces.
Moulded rubber wrist closure for a secure fit.
In the same category
4 other products seleted for you