available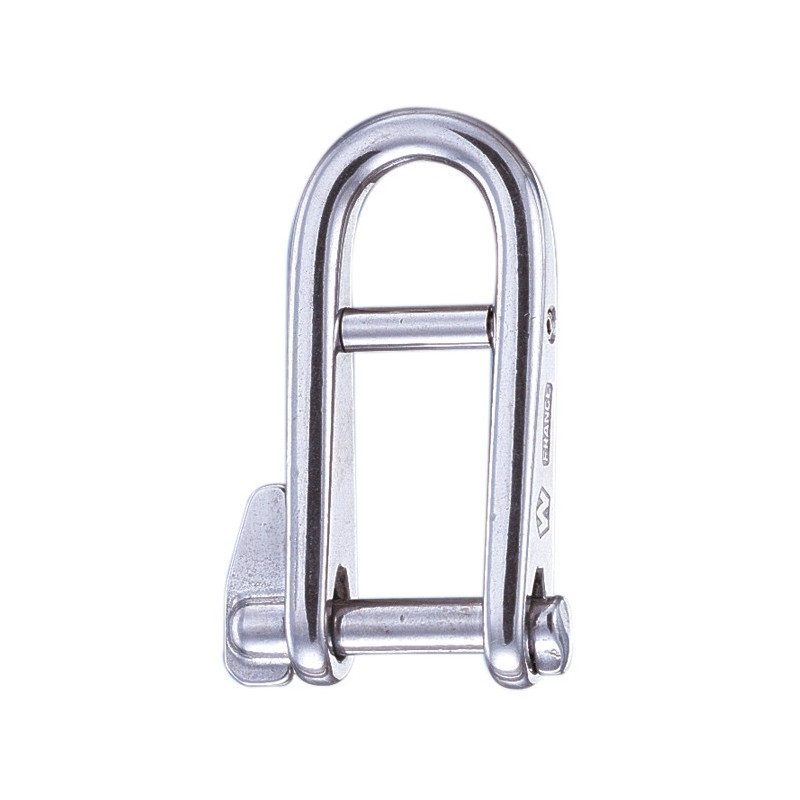 Detailed features
A shackle for easy halyard handling
This shackle is designed for use on halyards. 3 diameters available. Very easy and quick to use, with its captive pin, it opens and closes with a simple half-turn. Forged in stainless steel, it has an excellent working and breaking load. This shackle will not escape from the eye of the rope or the rope to which it is attached.
All the Wichard fittings are available on Picksea.com, advice and quotation on 02 85 52 65 01
Discover the wide range of shackles, cleats, pulleys and hardware accessories from leading brands such as Ronstan, Harken, Wichard, Spinlock on our Boat Hardware and Equipment section. Products from the best nautical brands and boat equipment are now available on Picksea, the best selection of nautical equipment.
Detailed characteristics of Wichard 5mm to 8mm Barrel Shackles (Ref 81432, 81433, 81434)
Quick shackle with captive pin Wichard patented model 400 kg
Simple opening by half turn
Divider bar located at one third of the length
Easy to install with one hand, ideal for halyards
Forged in stainless steel 316L
French design and manufacture


| | | | | | | |
| --- | --- | --- | --- | --- | --- | --- |
| Reference | Ø | Breaking load | Workload | Height | Width | Weight |
| 81432 | 5 mm | 1000 kg | 400 kg | 37 mm | 13 mm | 31 g |
| 81433 | 6 mm | 1500 kg | 520 kg | 45 mm | 16 mm | 52 g |
| 81434 | 8 mm | 2300 kg | 800 | 59 mm | 21 mm | 123 g |
In the same category
4 other products seleted for you