unavailable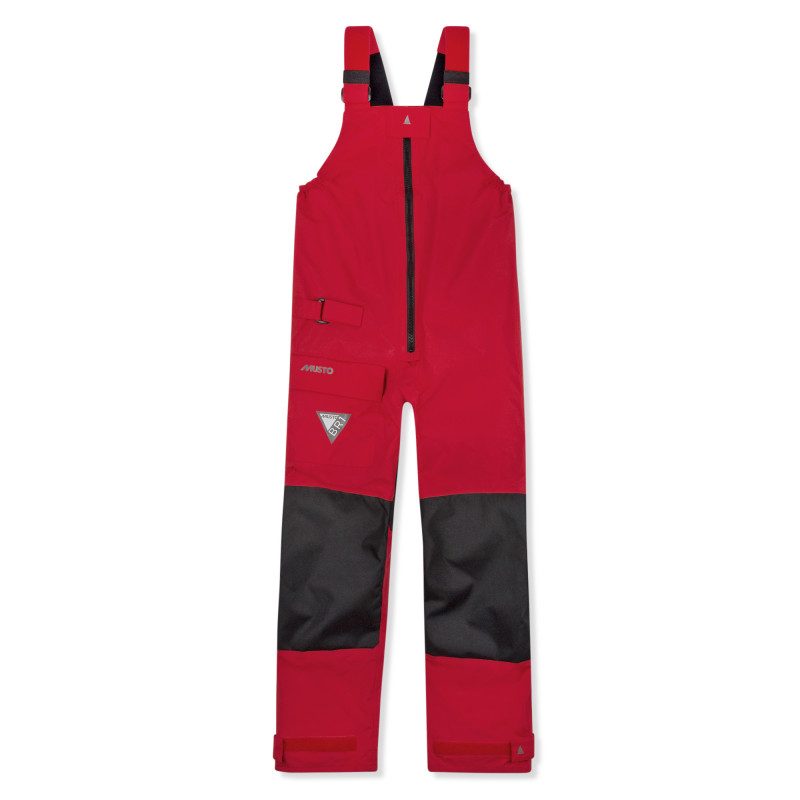 €119.33 Tax included -20% €149.17
clear Unavailable product
Detailed features
The BR1 Musto women's salopettes
The women's BR1 salopette offer a high level of protection against sea spray while maintaining good breathability. Made in a 1 layer coated polyamide, breathable and waterproof, these salopettes guarantee a good protection. With abrasion resistant reinforcements on the knees and seat, it has articulated knees for great freedom of movement and articulated straps. 
Discover the whole Musto collection on Picksea.com
Musto offers a range of 5 reference lines for different types of sailing, from BR1 (1 layer coating) dedicated to occasional inshore sailing, BR2 (2 layer coating) dedicated to regular cruising, MPX and HPX in GORE Tex membrane which will interest inshore, offshore or oceanic sailors and deep-sea cruising.
Characteristics of the Musto women's BR1 offshore salopette
BR1 coated fabric membrane
Adjustable straps with velcro
Hi-Fit Cover, designed to ensure extreme waterproofness when worn without a jacket, the BR2 salopettes ride high on the chest
Elasticated underarm tightening
Right hip strap for easy access to tools and knives
Front zip fastening
Tightening waist adjustment
Seat and knee protection made of non-abrasive fabric to prevent membrane wear
2 fleece pockets on the chest.
Waterproof inner pocket
Extra wide velcro ankle straps for easy tightening
You might also like 2 other products seleted for you
<div class="fiche-txt"> <h2>Women's Aigle Malouine Boots</h2> <p style="text-align:justify;">This pair of deck boots is a classic that stands the test of time. Semi-high, they are elegant in the city as well as on the sea! Its rubber outsoles will grip perfectly on the wet deck of your boat. The Aigle Malouine boots are known for their quality and durability. They are a must-have in the Aigle nautical collection.</p> <h2>All Aigle boating boots</h2> <p style="text-align:justify;">On Picksea.com, discover our selection of Aigle boating boots for the seaside or coastal cruising. With classic and robust models, the brand offers quality products, especially in rubber. Find many other models of Aigle boots on our shop (Skey, Goeland etc.) and choose your pair according to what you are looking for. The whole world of boating and marine equipment is on Picksea.</p> </div>

available

<div class="fiche-txt"> <h2>Women's Sardinia Musto Deck Jacket</h2> <p style="text-align:justify;">The sardinia Woman deck jacket is a light and comfortable jacket designed for women. Waterproof and breathable, the sardinia deck jacket is perfect for coastal sailing in temperate environments. It will keep you dry in rain or shine. Its elegant style allows you to wear it on the water as well as for the weekend or for a walk. Cut from 100% fabric % polyamide, lined with mesh, it dries quickly and provides maximum comfort.</p> <h2>Features of the Sardinia Woman deck jacket</h2> </div>

available
In the same category
4 other products seleted for you