available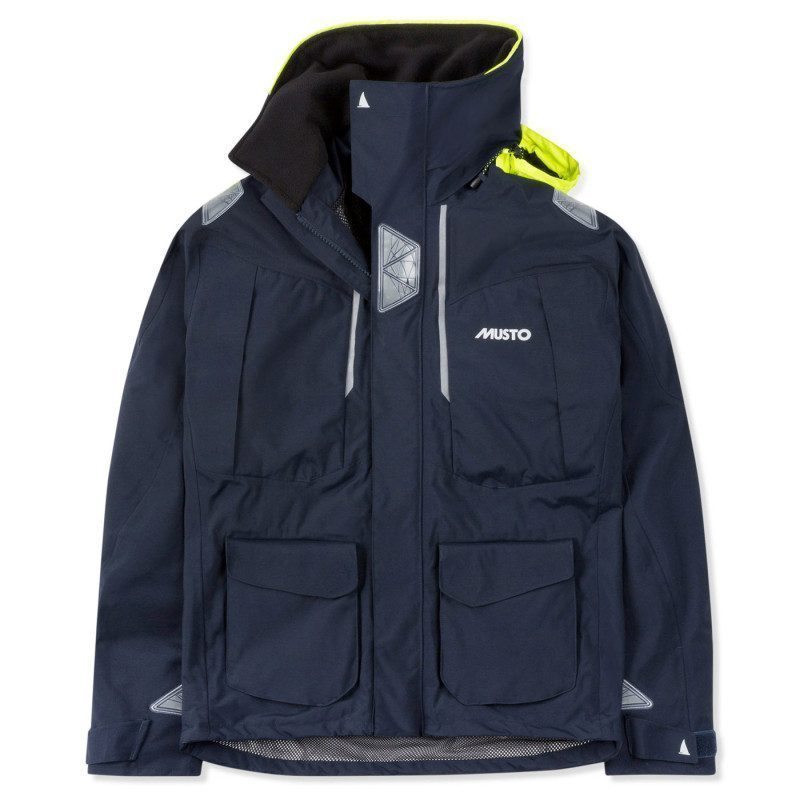 €218.13 Tax included -25% €290.83
check_circle In stock
Detailed features
The BR2 Offshore: Musto's best-selling sailing jacket!
In the BR2 Offshore range from Musto, the BR2 fabric sailing jacket is the star product. This waterproof and breathable jacket, with its two-layer coating and high collar with fluorescent hood, will protect you from bad weather and heavy rain. The articulated sleeves, and its double protection zip will offer you comfort and waterproofness. To be worn with the offshore salopette available in men's and women's versions.
The advantages of the BR2 Offshore range
With this offshore jacket, Musto offers a modern and slightly fitted cut for optimum comfort. As the seasons go by, and the BR2 Offshore range evolves, the famous Musto BR2 Offshore Jacket retains all its performance. This gives it the reputation of being one of the best non-Gore-Tex offshore jackets on the market.
Detailed features of the Musto BR2 Offshore Jacket
2-layer coated offshore jacket: breathable and totally waterproof
Fleece-lined interior and high collar for maximum comfort and warmth
Fluorescent yellow hood, 3D adjustable.
Pockets: 2 waterproof, 2 fleece, 1 inside
Cuff / waist / bottom of jacket tightening
Attachment for lifejacket.
MUSTO reflectors for visibility in all conditions
You might also like 1 other product seleted for you
<div class="fiche-txt"> <h2>The BR2 Offshore Salopette: Musto's bestseller</h2> <p>The BR2 Offshore salopette are a classic in the Musto cruising range. Made with a two-layer coating, it guarantees the best possible protection (breathable, waterproof) before the membranes. Its cut is adapted to the female morphology. The seat and knees are articulated to allow great freedom of movement even with several layers of clothing underneath. Its comfort-oriented features make it an ideal garment for regular cruising or regatta sailors, at a very good quality/price ratio.</p> <h2>Discover the whole Musto collection on Picksea</h2> <p>The Musto range is available in 5 reference lines which adapt to different sailing programmes, from BR1 (1 layer coating) dedicated to occasional inshore sailing, BR2 (2 layer coating) dedicated to regular cruising, LPX, MPX and HPX in GORE Tex membrane are aimed at inshore, offshore and oceanic sailors and offshore cruising</p> <h2>Detailed features of the Musto BR2 Offshore Quart Salopettes</h2> </div>

available
In the same category
4 other products seleted for you