available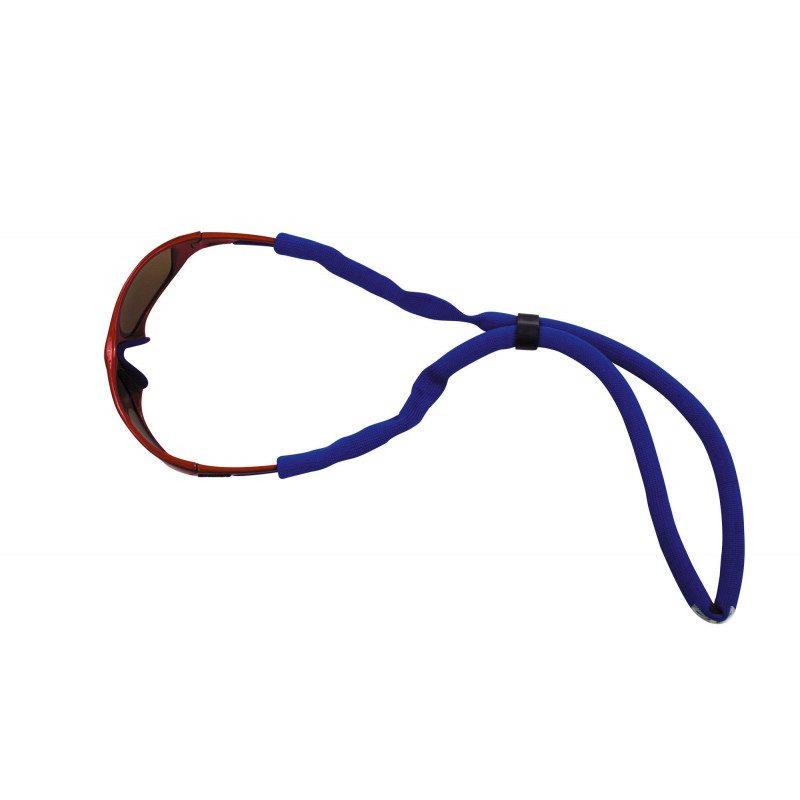 check_circle In stock
PrestaShop\PrestaShop\Adapter\Presenter\Product\ProductLazyArray Object ( [imageRetriever:PrestaShop\PrestaShop\Adapter\Presenter\Product\ProductLazyArray:private] => PrestaShop\PrestaShop\Adapter\Image\ImageRetriever Object ( [link:PrestaShop\PrestaShop\Adapter\Image\ImageRetriever:private] => Link Object ( [allow:protected] => 1 [url:protected] => /index.php [protocol_link] => https:// [protocol_content] => https:// [ssl_enable:protected] => 1 [urlShopId:protected] => [supportedBrowser] => ) ) [link:PrestaShop\PrestaShop\Adapter\Presenter\Product\ProductLazyArray:private] => Link Object ( [allow:protected] => 1 [url:protected] => /index.php [protocol_link] => https:// [protocol_content] => https:// [ssl_enable:protected] => 1 [urlShopId:protected] => [supportedBrowser] => ) [priceFormatter:PrestaShop\PrestaShop\Adapter\Presenter\Product\ProductLazyArray:private] => PrestaShop\PrestaShop\Adapter\Product\PriceFormatter Object ( ) [productColorsRetriever:PrestaShop\PrestaShop\Adapter\Presenter\Product\ProductLazyArray:private] => PrestaShop\PrestaShop\Adapter\Product\ProductColorsRetriever Object ( ) [translator:PrestaShop\PrestaShop\Adapter\Presenter\Product\ProductLazyArray:private] => PrestaShopBundle\Translation\TranslatorComponent Object ( [catalogues:protected] => Array ( [en-US] => Symfony\Component\Translation\MessageCatalogue Object ( [messages:Symfony\Component\Translation\MessageCatalogue:private] => Array ( [en-US] => Array ( [OK] => OK [No] => No [Yes] => Yes [Write your review] => Write your review [Sorry, your review cannot be posted.] => Sorry, your review cannot be posted. [Title] => Title [Your name] => Your name [Review] => Review [Required fields] => Required fields [Cancel] => Cancel [Send] => Send [Your comment has been submitted and will be available once approved by a moderator.] => Your comment has been submitted and will be available once approved by a moderator. [Your comment has been added!] => Your comment has been added! [Review sent] => Review sent [Your review cannot be sent] => Your review cannot be sent [By %1$s] => By %1$s [Report abuse] => Report abuse [Comments] => Comments [Sorry, your review appreciation cannot be sent.] => Sorry, your review appreciation cannot be sent. [Sorry, your abuse report cannot be sent.] => Sorry, your abuse report cannot be sent. [Last] => Last [Your review appreciation cannot be sent] => Your review appreciation cannot be sent [Report comment] => Report comment [Are you sure that you want to report this comment?] => Are you sure that you want to report this comment? [Report sent] => Report sent [Your report has been submitted and will be considered by a moderator.] => Your report has been submitted and will be considered by a moderator. [Your report cannot be sent] => Your report cannot be sent ) [ShopThemeGlobal] => Array ( [Créez votre compte professionnel] => Create your professional account [Demandez un devis] => Request a quote [Plus de 300 clients nous font confiance] => More than 300 customers trust us [Notre sélection de produits par métiers] => Our selection of products by trade [Vêtements pêche / Marin pêcheur] => Fishing clothes / Fisherman [Vêtements poissonnier] => Fishmonger's clothing [Vêtement moniteur de voile] => Sailing instructor clothing [Vêtement aquaculteur] => Aquaculturist clothing [Vêtement pisciliculteur] => Fish farmer's clothing [Vêtement conchyliculteur] => Conchyliculteur clothing [Vêtement de pluie professionnel] => Professional rainwear [+ 5000 produits] => + 5000 products [référencés pour vous] => referenced for you [+ 300 clients] => + 300 customers [nous font confiance] => trust us ) [ShopThemeGlobal ] => Array ( [Vêtements skipper] => Skipper clothing ) ) [metadata:Symfony\Component\Translation\MessageCatalogue:private] => Array ( ) [resources:Symfony\Component\Translation\MessageCatalogue:private] => Array ( ) [locale:Symfony\Component\Translation\MessageCatalogue:private] => en-US [fallbackCatalogue:Symfony\Component\Translation\MessageCatalogue:private] => [parent:Symfony\Component\Translation\MessageCatalogue:private] => ) ) [locale:Symfony\Component\Translation\Translator:private] => en-US [fallbackLocales:Symfony\Component\Translation\Translator:private] => Array ( ) [loaders:Symfony\Component\Translation\Translator:private] => Array ( ) [resources:Symfony\Component\Translation\Translator:private] => Array ( ) [formatter:Symfony\Component\Translation\Translator:private] => Symfony\Component\Translation\Formatter\MessageFormatter Object ( [selector:Symfony\Component\Translation\Formatter\MessageFormatter:private] => Symfony\Component\Translation\MessageSelector Object ( ) ) [cacheDir:Symfony\Component\Translation\Translator:private] => /home/httpd/html/www.picksea.com/var/cache/prod/translations [debug:Symfony\Component\Translation\Translator:private] => [configCacheFactory:Symfony\Component\Translation\Translator:private] => Symfony\Component\Config\ConfigCacheFactory Object ( [debug:Symfony\Component\Config\ConfigCacheFactory:private] => ) ) [settings:protected] => PrestaShop\PrestaShop\Core\Product\ProductPresentationSettings Object ( [catalog_mode] => [catalog_mode_with_prices] => 0 [restricted_country_mode] => [include_taxes] => 1 [allow_add_variant_to_cart_from_listing] => 1 [stock_management_enabled] => 1 [showPrices] => 1 [lastRemainingItems] => 0 ) [product:protected] => Array ( [id_shop_default] => 1 [id_manufacturer] => 10381 [id_supplier] => 10210 [reference] => TP-2321110 [supplier_reference] => 2321110 [location] => [width] => 0.000000 [height] => 0.000000 [depth] => 0.000000 [weight] => 0.200000 [quantity_discount] => 0 [ean13] => 3700422111243 [isbn] => [upc] => [cache_is_pack] => 0 [cache_has_attachments] => 0 [is_virtual] => 0 [state] => 1 [additional_delivery_times] => 1 [delivery_in_stock] => [delivery_out_stock] => [id_category_default] => 106493 [id_tax_rules_group] => 36 [on_sale] => 0 [online_only] => 0 [ecotax] => 0 [minimal_quantity] => 1 [low_stock_threshold] => [low_stock_alert] => 0 [price] => €8.58 [wholesale_price] => 5.150000 [unity] => [unit_price_ratio] => 0.000000 [additional_shipping_cost] => 0.00 [customizable] => 0 [text_fields] => 0 [uploadable_files] => 0 [redirect_type] => 301-category [id_type_redirected] => 40 [available_for_order] => 1 [available_date] => [show_condition] => 0 [condition] => new [show_price] => 1 [indexed] => 1 [visibility] => both [cache_default_attribute] => 103292 [advanced_stock_management] => 0 [date_add] => 2013-10-22 10:04:59 [date_upd] => 2023-08-04 12:07:01 [pack_stock_type] => 3 [meta_description] => Floating cord for sunglasses or eyeglasses in Bateau. Made of quick-drying synthetic jersey tube with foam padding. [meta_keywords] => [meta_title] => O'wave 3 floating sunglasses lanyard | Picksea [link_rewrite] => o-wave-3-floating-sunglasses-lanyard [name] => O'wave 3 floating sunglasses lanyard [description] =>

Fixation on the temples of the glasses by an elastic tube in neoprene
Adjustment of the tightening by an adjustable clamp.

[description_short] =>

Don't worry about your glasses when boating with the floating lanyard

Floating cord for sunglasses or eyeglasses in Bateau. Made of quick-drying synthetic jersey tube with foam padding. This cord ensures the flotation of most of the glasses of the market.

All the accessories for the comfort of the sailor are on Picksea

Discover our selection of headlamps, safety equipment, life jackets, cartography and navigation accessories, comfort accessories, sea wear, waterproof luggage.

Detailed characteristics of the cord

[available_now] => [available_later] => [video] => [personnalisation] => 0 [markdown] => [catdecathon] => [id] => 23604 [id_product] => 23604 [out_of_stock] => 1 [new] => 0 [id_product_attribute] => 103292 [quantity_wanted] => 1 [extraContent] => Array ( ) [allow_oosp] => 1 [category] => boat-glasses-strap [category_name] => Boat glasses strap [link] => https://www.picksea.com/en/o-wave-3-floating-sunglasses-lanyard-plastimo-23604.html [attribute_price] => 0 [price_tax_exc] => 8.58 [price_without_reduction] => 8.58 [price_without_reduction_without_tax] => 8.58 [reduction] => 0 [reduction_without_tax] => 0 [specific_prices] => [quantity] => 2 [quantity_all_versions] => 6 [id_image] => en-default [features] => Array ( [0] => Array ( [name] => Gender [value] => Unisex [id_feature] => 4 [position] => 1 ) [1] => Array ( [name] => One Size [value] => One size fits all [id_feature] => 17 [position] => 2 ) [2] => Array ( [name] => Confort - Sechage rapide [value] => Quick drying [id_feature] => 18 [position] => 9 ) [3] => Array ( [name] => Navigation program [value] => Cruising [id_feature] => 6 [position] => 13 ) ) [attachments] => Array ( ) [virtual] => 0 [pack] => 0 [packItems] => Array ( ) [nopackprice] => 0 [customization_required] => [attributes] => Array ( [2] => Array ( [id_attribute] => 21923 [id_attribute_group] => 2 [name] => Pink Neon [group] => Color [reference] => TP-2321110-Rose Fluo [ean13] => 3700422111236 [isbn] => [upc] => ) ) [rate] => 0 [tax_name] => [ecotax_rate] => 0 [unit_price] => [customizations] => Array ( [fields] => Array ( ) ) [id_customization] => 0 [is_customizable] => [show_quantities] => 1 [quantity_label] => Items [quantity_discounts] => Array ( ) [customer_group_discount] => 0 [title] => O'wave 3 floating sunglasses lanyard [images] => Array ( [0] => Array ( [bySize] => Array ( [small_default] => Array ( [url] => https://www.picksea.com/31323-small_default/o-wave-3-floating-sunglasses-lanyard.jpg [width] => 98 [height] => 98 ) [cart_default] => Array ( [url] => https://www.picksea.com/31323-cart_default/o-wave-3-floating-sunglasses-lanyard.jpg [width] => 125 [height] => 125 ) [home_default] => Array ( [url] => https://www.picksea.com/31323-home_default/o-wave-3-floating-sunglasses-lanyard.jpg [width] => 250 [height] => 250 ) [home_large] => Array ( [url] => https://www.picksea.com/31323-home_large/o-wave-3-floating-sunglasses-lanyard.jpg [width] => 280 [height] => 280 ) [medium_default] => Array ( [url] => https://www.picksea.com/31323-medium_default/o-wave-3-floating-sunglasses-lanyard.jpg [width] => 452 [height] => 452 ) [large_default] => Array ( [url] => https://www.picksea.com/31323-large_default/o-wave-3-floating-sunglasses-lanyard.jpg [width] => 800 [height] => 800 ) ) [small] => Array ( [url] => https://www.picksea.com/31323-small_default/o-wave-3-floating-sunglasses-lanyard.jpg [width] => 98 [height] => 98 ) [medium] => Array ( [url] => https://www.picksea.com/31323-home_large/o-wave-3-floating-sunglasses-lanyard.jpg [width] => 280 [height] => 280 ) [large] => Array ( [url] => https://www.picksea.com/31323-large_default/o-wave-3-floating-sunglasses-lanyard.jpg [width] => 800 [height] => 800 ) [legend] => [cover] => 1 [id_image] => 31323 [position] => 1 [associatedVariants] => Array ( [0] => 68424 [1] => 68427 [2] => 68425 ) ) ) [cover] => Array ( [bySize] => Array ( [small_default] => Array ( [url] => https://www.picksea.com/31323-small_default/o-wave-3-floating-sunglasses-lanyard.jpg [width] => 98 [height] => 98 ) [cart_default] => Array ( [url] => https://www.picksea.com/31323-cart_default/o-wave-3-floating-sunglasses-lanyard.jpg [width] => 125 [height] => 125 ) [home_default] => Array ( [url] => https://www.picksea.com/31323-home_default/o-wave-3-floating-sunglasses-lanyard.jpg [width] => 250 [height] => 250 ) [home_large] => Array ( [url] => https://www.picksea.com/31323-home_large/o-wave-3-floating-sunglasses-lanyard.jpg [width] => 280 [height] => 280 ) [medium_default] => Array ( [url] => https://www.picksea.com/31323-medium_default/o-wave-3-floating-sunglasses-lanyard.jpg [width] => 452 [height] => 452 ) [large_default] => Array ( [url] => https://www.picksea.com/31323-large_default/o-wave-3-floating-sunglasses-lanyard.jpg [width] => 800 [height] => 800 ) ) [small] => Array ( [url] => https://www.picksea.com/31323-small_default/o-wave-3-floating-sunglasses-lanyard.jpg [width] => 98 [height] => 98 ) [medium] => Array ( [url] => https://www.picksea.com/31323-home_large/o-wave-3-floating-sunglasses-lanyard.jpg [width] => 280 [height] => 280 ) [large] => Array ( [url] => https://www.picksea.com/31323-large_default/o-wave-3-floating-sunglasses-lanyard.jpg [width] => 800 [height] => 800 ) [legend] => [cover] => 1 [id_image] => 31323 [position] => 1 [associatedVariants] => Array ( [0] => 68424 [1] => 68427 [2] => 68425 ) ) [has_discount] => [discount_type] => [discount_percentage] => [discount_percentage_absolute] => [discount_amount] => [discount_amount_to_display] => [price_amount] => 8.58 [regular_price_amount] => 8.58 [regular_price] => €8.58 [discount_to_display] => [unit_price_full] => [show_availability] => 1 [availability_date] => [availability_message] => In stock [availability] => available ) [language:PrestaShop\PrestaShop\Adapter\Presenter\Product\ProductLazyArray:private] => Language Object ( [id] => 3 [name] => English GB (English) [iso_code] => en [locale] => en-US [language_code] => en [date_format_lite] => Y-m-d [date_format_full] => Y-m-d H:i:s [is_rtl] => 0 [active] => 1 [webserviceParameters:protected] => Array ( [objectNodeName] => language [objectsNodeName] => languages ) [translationsFilesAndVars:protected] => Array ( [fields] => _FIELDS [errors] => _ERRORS [admin] => _LANGADM [pdf] => _LANGPDF [tabs] => tabs ) [id_lang:protected] => [id_shop:protected] => 1 [id_shop_list] => Array ( ) [get_shop_from_context:protected] => 1 [table:protected] => lang [identifier:protected] => id_lang [fieldsRequired:protected] => Array ( [0] => name [1] => iso_code [2] => date_format_lite [3] => date_format_full ) [fieldsSize:protected] => Array ( [name] => 32 [iso_code] => 2 [locale] => 5 [language_code] => 5 [date_format_lite] => 32 [date_format_full] => 32 ) [fieldsValidate:protected] => Array ( [name] => isGenericName [iso_code] => isLanguageIsoCode [locale] => isLocale [language_code] => isLanguageCode [active] => isBool [is_rtl] => isBool [date_format_lite] => isPhpDateFormat [date_format_full] => isPhpDateFormat ) [fieldsRequiredLang:protected] => Array ( ) [fieldsSizeLang:protected] => Array ( ) [fieldsValidateLang:protected] => Array ( ) [tables:protected] => Array ( ) [image_dir:protected] => [image_format:protected] => jpg [translator:protected] => [def:protected] => Array ( [table] => lang [primary] => id_lang [fields] => Array ( [name] => Array ( [type] => 3 [validate] => isGenericName [required] => 1 [size] => 32 ) [iso_code] => Array ( [type] => 3 [validate] => isLanguageIsoCode [required] => 1 [size] => 2 ) [locale] => Array ( [type] => 3 [validate] => isLocale [size] => 5 ) [language_code] => Array ( [type] => 3 [validate] => isLanguageCode [size] => 5 ) [active] => Array ( [type] => 2 [validate] => isBool ) [is_rtl] => Array ( [type] => 2 [validate] => isBool ) [date_format_lite] => Array ( [type] => 3 [validate] => isPhpDateFormat [required] => 1 [size] => 32 ) [date_format_full] => Array ( [type] => 3 [validate] => isPhpDateFormat [required] => 1 [size] => 32 ) ) [classname] => Language ) [update_fields:protected] => [force_id] => ) [arrayAccessList:PrestaShop\PrestaShop\Adapter\Presenter\AbstractLazyArray:private] => ArrayObject Object ( [storage:ArrayObject:private] => Array ( [id] => Array ( [type] => method [value] => getId ) [attributes] => Array ( [type] => method [value] => getAttributes ) [show_price] => Array ( [type] => method [value] => getShowPrice ) [weight_unit] => Array ( [type] => method [value] => getWeightUnit ) [url] => Array ( [type] => method [value] => getUrl ) [canonical_url] => Array ( [type] => method [value] => getCanonicalUrl ) [add_to_cart_url] => Array ( [type] => method [value] => getAddToCartUrl ) [condition] => Array ( [type] => method [value] => getCondition ) [delivery_information] => Array ( [type] => method [value] => getDeliveryInformation ) [embedded_attributes] => Array ( [type] => method [value] => getEmbeddedAttributes ) [file_size_formatted] => Array ( [type] => method [value] => getFileSizeFormatted ) [attachments] => Array ( [type] => method [value] => getAttachments ) [quantity_discounts] => Array ( [type] => method [value] => getQuantityDiscounts ) [reference_to_display] => Array ( [type] => method [value] => getReferenceToDisplay ) [grouped_features] => Array ( [type] => method [value] => getGroupedFeatures ) [seo_availability] => Array ( [type] => method [value] => getSeoAvailability ) [labels] => Array ( [type] => method [value] => getLabels ) [ecotax] => Array ( [type] => method [value] => getEcotax ) [flags] => Array ( [type] => method [value] => getFlags ) [main_variants] => Array ( [type] => method [value] => getMainVariants ) [specific_references] => Array ( [type] => method [value] => getSpecificReferences ) [id_shop_default] => Array ( [type] => variable [value] => 1 ) [id_manufacturer] => Array ( [type] => variable [value] => 10381 ) [id_supplier] => Array ( [type] => variable [value] => 10210 ) [reference] => Array ( [type] => variable [value] => TP-2321110 ) [supplier_reference] => Array ( [type] => variable [value] => 2321110 ) [location] => Array ( [type] => variable [value] => ) [width] => Array ( [type] => variable [value] => 0.000000 ) [height] => Array ( [type] => variable [value] => 0.000000 ) [depth] => Array ( [type] => variable [value] => 0.000000 ) [weight] => Array ( [type] => variable [value] => 0.200000 ) [quantity_discount] => Array ( [type] => variable [value] => 0 ) [ean13] => Array ( [type] => variable [value] => 3700422111243 ) [isbn] => Array ( [type] => variable [value] => ) [upc] => Array ( [type] => variable [value] => ) [cache_is_pack] => Array ( [type] => variable [value] => 0 ) [cache_has_attachments] => Array ( [type] => variable [value] => 0 ) [is_virtual] => Array ( [type] => variable [value] => 0 ) [state] => Array ( [type] => variable [value] => 1 ) [additional_delivery_times] => Array ( [type] => variable [value] => 1 ) [delivery_in_stock] => Array ( [type] => variable [value] => ) [delivery_out_stock] => Array ( [type] => variable [value] => ) [id_category_default] => Array ( [type] => variable [value] => 106493 ) [id_tax_rules_group] => Array ( [type] => variable [value] => 36 ) [on_sale] => Array ( [type] => variable [value] => 0 ) [online_only] => Array ( [type] => variable [value] => 0 ) [minimal_quantity] => Array ( [type] => variable [value] => 1 ) [low_stock_threshold] => Array ( [type] => variable [value] => ) [low_stock_alert] => Array ( [type] => variable [value] => 0 ) [price] => Array ( [type] => variable [value] => €8.58 ) [wholesale_price] => Array ( [type] => variable [value] => 5.150000 ) [unity] => Array ( [type] => variable [value] => ) [unit_price_ratio] => Array ( [type] => variable [value] => 0.000000 ) [additional_shipping_cost] => Array ( [type] => variable [value] => 0.00 ) [customizable] => Array ( [type] => variable [value] => 0 ) [text_fields] => Array ( [type] => variable [value] => 0 ) [uploadable_files] => Array ( [type] => variable [value] => 0 ) [redirect_type] => Array ( [type] => variable [value] => 301-category ) [id_type_redirected] => Array ( [type] => variable [value] => 40 ) [available_for_order] => Array ( [type] => variable [value] => 1 ) [available_date] => Array ( [type] => variable [value] => ) [show_condition] => Array ( [type] => variable [value] => 0 ) [indexed] => Array ( [type] => variable [value] => 1 ) [visibility] => Array ( [type] => variable [value] => both ) [cache_default_attribute] => Array ( [type] => variable [value] => 103292 ) [advanced_stock_management] => Array ( [type] => variable [value] => 0 ) [date_add] => Array ( [type] => variable [value] => 2013-10-22 10:04:59 ) [date_upd] => Array ( [type] => variable [value] => 2023-08-04 12:07:01 ) [pack_stock_type] => Array ( [type] => variable [value] => 3 ) [meta_description] => Array ( [type] => variable [value] => Floating cord for sunglasses or eyeglasses in Bateau. Made of quick-drying synthetic jersey tube with foam padding. ) [meta_keywords] => Array ( [type] => variable [value] => ) [meta_title] => Array ( [type] => variable [value] => O'wave 3 floating sunglasses lanyard | Picksea ) [link_rewrite] => Array ( [type] => variable [value] => o-wave-3-floating-sunglasses-lanyard ) [name] => Array ( [type] => variable [value] => O'wave 3 floating sunglasses lanyard ) [description] => Array ( [type] => variable [value] =>

Fixation on the temples of the glasses by an elastic tube in neoprene
Adjustment of the tightening by an adjustable clamp.

) [description_short] => Array ( [type] => variable [value] =>

Don't worry about your glasses when boating with the floating lanyard

Floating cord for sunglasses or eyeglasses in Bateau. Made of quick-drying synthetic jersey tube with foam padding. This cord ensures the flotation of most of the glasses of the market.

All the accessories for the comfort of the sailor are on Picksea

Discover our selection of headlamps, safety equipment, life jackets, cartography and navigation accessories, comfort accessories, sea wear, waterproof luggage.

Detailed characteristics of the cord

) [available_now] => Array ( [type] => variable [value] => ) [available_later] => Array ( [type] => variable [value] => ) [video] => Array ( [type] => variable [value] => ) [personnalisation] => Array ( [type] => variable [value] => 0 ) [markdown] => Array ( [type] => variable [value] => ) [catdecathon] => Array ( [type] => variable [value] => ) [id_product] => Array ( [type] => variable [value] => 23604 ) [out_of_stock] => Array ( [type] => variable [value] => 1 ) [new] => Array ( [type] => variable [value] => 0 ) [id_product_attribute] => Array ( [type] => variable [value] => 103292 ) [quantity_wanted] => Array ( [type] => variable [value] => 1 ) [extraContent] => Array ( [type] => variable [value] => Array ( ) ) [allow_oosp] => Array ( [type] => variable [value] => 1 ) [category] => Array ( [type] => variable [value] => boat-glasses-strap ) [category_name] => Array ( [type] => variable [value] => Boat glasses strap ) [link] => Array ( [type] => variable [value] => https://www.picksea.com/en/o-wave-3-floating-sunglasses-lanyard-plastimo-23604.html ) [attribute_price] => Array ( [type] => variable [value] => 0 ) [price_tax_exc] => Array ( [type] => variable [value] => 8.58 ) [price_without_reduction] => Array ( [type] => variable [value] => 8.58 ) [price_without_reduction_without_tax] => Array ( [type] => variable [value] => 8.58 ) [reduction] => Array ( [type] => variable [value] => 0 ) [reduction_without_tax] => Array ( [type] => variable [value] => 0 ) [specific_prices] => Array ( [type] => variable [value] => ) [quantity] => Array ( [type] => variable [value] => 2 ) [quantity_all_versions] => Array ( [type] => variable [value] => 6 ) [id_image] => Array ( [type] => variable [value] => en-default ) [features] => Array ( [type] => variable [value] => Array ( [0] => Array ( [name] => Gender [value] => Unisex [id_feature] => 4 [position] => 1 ) [1] => Array ( [name] => One Size [value] => One size fits all [id_feature] => 17 [position] => 2 ) [2] => Array ( [name] => Confort - Sechage rapide [value] => Quick drying [id_feature] => 18 [position] => 9 ) [3] => Array ( [name] => Navigation program [value] => Cruising [id_feature] => 6 [position] => 13 ) ) ) [virtual] => Array ( [type] => variable [value] => 0 ) [pack] => Array ( [type] => variable [value] => 0 ) [packItems] => Array ( [type] => variable [value] => Array ( ) ) [nopackprice] => Array ( [type] => variable [value] => 0 ) [customization_required] => Array ( [type] => variable [value] => ) [rate] => Array ( [type] => variable [value] => 0 ) [tax_name] => Array ( [type] => variable [value] => ) [ecotax_rate] => Array ( [type] => variable [value] => 0 ) [unit_price] => Array ( [type] => variable [value] => ) [customizations] => Array ( [type] => variable [value] => Array ( [fields] => Array ( ) ) ) [id_customization] => Array ( [type] => variable [value] => 0 ) [is_customizable] => Array ( [type] => variable [value] => ) [show_quantities] => Array ( [type] => variable [value] => 1 ) [quantity_label] => Array ( [type] => variable [value] => Items ) [customer_group_discount] => Array ( [type] => variable [value] => 0 ) [title] => Array ( [type] => variable [value] => O'wave 3 floating sunglasses lanyard ) [images] => Array ( [type] => variable [value] => Array ( [0] => Array ( [bySize] => Array ( [small_default] => Array ( [url] => https://www.picksea.com/31323-small_default/o-wave-3-floating-sunglasses-lanyard.jpg [width] => 98 [height] => 98 ) [cart_default] => Array ( [url] => https://www.picksea.com/31323-cart_default/o-wave-3-floating-sunglasses-lanyard.jpg [width] => 125 [height] => 125 ) [home_default] => Array ( [url] => https://www.picksea.com/31323-home_default/o-wave-3-floating-sunglasses-lanyard.jpg [width] => 250 [height] => 250 ) [home_large] => Array ( [url] => https://www.picksea.com/31323-home_large/o-wave-3-floating-sunglasses-lanyard.jpg [width] => 280 [height] => 280 ) [medium_default] => Array ( [url] => https://www.picksea.com/31323-medium_default/o-wave-3-floating-sunglasses-lanyard.jpg [width] => 452 [height] => 452 ) [large_default] => Array ( [url] => https://www.picksea.com/31323-large_default/o-wave-3-floating-sunglasses-lanyard.jpg [width] => 800 [height] => 800 ) ) [small] => Array ( [url] => https://www.picksea.com/31323-small_default/o-wave-3-floating-sunglasses-lanyard.jpg [width] => 98 [height] => 98 ) [medium] => Array ( [url] => https://www.picksea.com/31323-home_large/o-wave-3-floating-sunglasses-lanyard.jpg [width] => 280 [height] => 280 ) [large] => Array ( [url] => https://www.picksea.com/31323-large_default/o-wave-3-floating-sunglasses-lanyard.jpg [width] => 800 [height] => 800 ) [legend] => [cover] => 1 [id_image] => 31323 [position] => 1 [associatedVariants] => Array ( [0] => 68424 [1] => 68427 [2] => 68425 ) ) ) ) [cover] => Array ( [type] => variable [value] => Array ( [bySize] => Array ( [small_default] => Array ( [url] => https://www.picksea.com/31323-small_default/o-wave-3-floating-sunglasses-lanyard.jpg [width] => 98 [height] => 98 ) [cart_default] => Array ( [url] => https://www.picksea.com/31323-cart_default/o-wave-3-floating-sunglasses-lanyard.jpg [width] => 125 [height] => 125 ) [home_default] => Array ( [url] => https://www.picksea.com/31323-home_default/o-wave-3-floating-sunglasses-lanyard.jpg [width] => 250 [height] => 250 ) [home_large] => Array ( [url] => https://www.picksea.com/31323-home_large/o-wave-3-floating-sunglasses-lanyard.jpg [width] => 280 [height] => 280 ) [medium_default] => Array ( [url] => https://www.picksea.com/31323-medium_default/o-wave-3-floating-sunglasses-lanyard.jpg [width] => 452 [height] => 452 ) [large_default] => Array ( [url] => https://www.picksea.com/31323-large_default/o-wave-3-floating-sunglasses-lanyard.jpg [width] => 800 [height] => 800 ) ) [small] => Array ( [url] => https://www.picksea.com/31323-small_default/o-wave-3-floating-sunglasses-lanyard.jpg [width] => 98 [height] => 98 ) [medium] => Array ( [url] => https://www.picksea.com/31323-home_large/o-wave-3-floating-sunglasses-lanyard.jpg [width] => 280 [height] => 280 ) [large] => Array ( [url] => https://www.picksea.com/31323-large_default/o-wave-3-floating-sunglasses-lanyard.jpg [width] => 800 [height] => 800 ) [legend] => [cover] => 1 [id_image] => 31323 [position] => 1 [associatedVariants] => Array ( [0] => 68424 [1] => 68427 [2] => 68425 ) ) ) [has_discount] => Array ( [type] => variable [value] => ) [discount_type] => Array ( [type] => variable [value] => ) [discount_percentage] => Array ( [type] => variable [value] => ) [discount_percentage_absolute] => Array ( [type] => variable [value] => ) [discount_amount] => Array ( [type] => variable [value] => ) [discount_amount_to_display] => Array ( [type] => variable [value] => ) [price_amount] => Array ( [type] => variable [value] => 8.58 ) [regular_price_amount] => Array ( [type] => variable [value] => 8.58 ) [regular_price] => Array ( [type] => variable [value] => €8.58 ) [discount_to_display] => Array ( [type] => variable [value] => ) [unit_price_full] => Array ( [type] => variable [value] => ) [show_availability] => Array ( [type] => variable [value] => 1 ) [availability_date] => Array ( [type] => variable [value] => ) [availability_message] => Array ( [type] => variable [value] => In stock ) [availability] => Array ( [type] => variable [value] => available ) ) ) [arrayAccessIterator:PrestaShop\PrestaShop\Adapter\Presenter\AbstractLazyArray:private] => ArrayIterator Object ( [storage:ArrayIterator:private] => ArrayObject Object ( [storage:ArrayObject:private] => Array ( [id] => Array ( [type] => method [value] => getId ) [attributes] => Array ( [type] => method [value] => getAttributes ) [show_price] => Array ( [type] => method [value] => getShowPrice ) [weight_unit] => Array ( [type] => method [value] => getWeightUnit ) [url] => Array ( [type] => method [value] => getUrl ) [canonical_url] => Array ( [type] => method [value] => getCanonicalUrl ) [add_to_cart_url] => Array ( [type] => method [value] => getAddToCartUrl ) [condition] => Array ( [type] => method [value] => getCondition ) [delivery_information] => Array ( [type] => method [value] => getDeliveryInformation ) [embedded_attributes] => Array ( [type] => method [value] => getEmbeddedAttributes ) [file_size_formatted] => Array ( [type] => method [value] => getFileSizeFormatted ) [attachments] => Array ( [type] => method [value] => getAttachments ) [quantity_discounts] => Array ( [type] => method [value] => getQuantityDiscounts ) [reference_to_display] => Array ( [type] => method [value] => getReferenceToDisplay ) [grouped_features] => Array ( [type] => method [value] => getGroupedFeatures ) [seo_availability] => Array ( [type] => method [value] => getSeoAvailability ) [labels] => Array ( [type] => method [value] => getLabels ) [ecotax] => Array ( [type] => method [value] => getEcotax ) [flags] => Array ( [type] => method [value] => getFlags ) [main_variants] => Array ( [type] => method [value] => getMainVariants ) [specific_references] => Array ( [type] => method [value] => getSpecificReferences ) [id_shop_default] => Array ( [type] => variable [value] => 1 ) [id_manufacturer] => Array ( [type] => variable [value] => 10381 ) [id_supplier] => Array ( [type] => variable [value] => 10210 ) [reference] => Array ( [type] => variable [value] => TP-2321110 ) [supplier_reference] => Array ( [type] => variable [value] => 2321110 ) [location] => Array ( [type] => variable [value] => ) [width] => Array ( [type] => variable [value] => 0.000000 ) [height] => Array ( [type] => variable [value] => 0.000000 ) [depth] => Array ( [type] => variable [value] => 0.000000 ) [weight] => Array ( [type] => variable [value] => 0.200000 ) [quantity_discount] => Array ( [type] => variable [value] => 0 ) [ean13] => Array ( [type] => variable [value] => 3700422111243 ) [isbn] => Array ( [type] => variable [value] => ) [upc] => Array ( [type] => variable [value] => ) [cache_is_pack] => Array ( [type] => variable [value] => 0 ) [cache_has_attachments] => Array ( [type] => variable [value] => 0 ) [is_virtual] => Array ( [type] => variable [value] => 0 ) [state] => Array ( [type] => variable [value] => 1 ) [additional_delivery_times] => Array ( [type] => variable [value] => 1 ) [delivery_in_stock] => Array ( [type] => variable [value] => ) [delivery_out_stock] => Array ( [type] => variable [value] => ) [id_category_default] => Array ( [type] => variable [value] => 106493 ) [id_tax_rules_group] => Array ( [type] => variable [value] => 36 ) [on_sale] => Array ( [type] => variable [value] => 0 ) [online_only] => Array ( [type] => variable [value] => 0 ) [minimal_quantity] => Array ( [type] => variable [value] => 1 ) [low_stock_threshold] => Array ( [type] => variable [value] => ) [low_stock_alert] => Array ( [type] => variable [value] => 0 ) [price] => Array ( [type] => variable [value] => €8.58 ) [wholesale_price] => Array ( [type] => variable [value] => 5.150000 ) [unity] => Array ( [type] => variable [value] => ) [unit_price_ratio] => Array ( [type] => variable [value] => 0.000000 ) [additional_shipping_cost] => Array ( [type] => variable [value] => 0.00 ) [customizable] => Array ( [type] => variable [value] => 0 ) [text_fields] => Array ( [type] => variable [value] => 0 ) [uploadable_files] => Array ( [type] => variable [value] => 0 ) [redirect_type] => Array ( [type] => variable [value] => 301-category ) [id_type_redirected] => Array ( [type] => variable [value] => 40 ) [available_for_order] => Array ( [type] => variable [value] => 1 ) [available_date] => Array ( [type] => variable [value] => ) [show_condition] => Array ( [type] => variable [value] => 0 ) [indexed] => Array ( [type] => variable [value] => 1 ) [visibility] => Array ( [type] => variable [value] => both ) [cache_default_attribute] => Array ( [type] => variable [value] => 103292 ) [advanced_stock_management] => Array ( [type] => variable [value] => 0 ) [date_add] => Array ( [type] => variable [value] => 2013-10-22 10:04:59 ) [date_upd] => Array ( [type] => variable [value] => 2023-08-04 12:07:01 ) [pack_stock_type] => Array ( [type] => variable [value] => 3 ) [meta_description] => Array ( [type] => variable [value] => Floating cord for sunglasses or eyeglasses in Bateau. Made of quick-drying synthetic jersey tube with foam padding. ) [meta_keywords] => Array ( [type] => variable [value] => ) [meta_title] => Array ( [type] => variable [value] => O'wave 3 floating sunglasses lanyard | Picksea ) [link_rewrite] => Array ( [type] => variable [value] => o-wave-3-floating-sunglasses-lanyard ) [name] => Array ( [type] => variable [value] => O'wave 3 floating sunglasses lanyard ) [description] => Array ( [type] => variable [value] =>

Fixation on the temples of the glasses by an elastic tube in neoprene
Adjustment of the tightening by an adjustable clamp.

) [description_short] => Array ( [type] => variable [value] =>

Don't worry about your glasses when boating with the floating lanyard

Floating cord for sunglasses or eyeglasses in Bateau. Made of quick-drying synthetic jersey tube with foam padding. This cord ensures the flotation of most of the glasses of the market.

All the accessories for the comfort of the sailor are on Picksea

Discover our selection of headlamps, safety equipment, life jackets, cartography and navigation accessories, comfort accessories, sea wear, waterproof luggage.

Detailed characteristics of the cord

) [available_now] => Array ( [type] => variable [value] => ) [available_later] => Array ( [type] => variable [value] => ) [video] => Array ( [type] => variable [value] => ) [personnalisation] => Array ( [type] => variable [value] => 0 ) [markdown] => Array ( [type] => variable [value] => ) [catdecathon] => Array ( [type] => variable [value] => ) [id_product] => Array ( [type] => variable [value] => 23604 ) [out_of_stock] => Array ( [type] => variable [value] => 1 ) [new] => Array ( [type] => variable [value] => 0 ) [id_product_attribute] => Array ( [type] => variable [value] => 103292 ) [quantity_wanted] => Array ( [type] => variable [value] => 1 ) [extraContent] => Array ( [type] => variable [value] => Array ( ) ) [allow_oosp] => Array ( [type] => variable [value] => 1 ) [category] => Array ( [type] => variable [value] => boat-glasses-strap ) [category_name] => Array ( [type] => variable [value] => Boat glasses strap ) [link] => Array ( [type] => variable [value] => https://www.picksea.com/en/o-wave-3-floating-sunglasses-lanyard-plastimo-23604.html ) [attribute_price] => Array ( [type] => variable [value] => 0 ) [price_tax_exc] => Array ( [type] => variable [value] => 8.58 ) [price_without_reduction] => Array ( [type] => variable [value] => 8.58 ) [price_without_reduction_without_tax] => Array ( [type] => variable [value] => 8.58 ) [reduction] => Array ( [type] => variable [value] => 0 ) [reduction_without_tax] => Array ( [type] => variable [value] => 0 ) [specific_prices] => Array ( [type] => variable [value] => ) [quantity] => Array ( [type] => variable [value] => 2 ) [quantity_all_versions] => Array ( [type] => variable [value] => 6 ) [id_image] => Array ( [type] => variable [value] => en-default ) [features] => Array ( [type] => variable [value] => Array ( [0] => Array ( [name] => Gender [value] => Unisex [id_feature] => 4 [position] => 1 ) [1] => Array ( [name] => One Size [value] => One size fits all [id_feature] => 17 [position] => 2 ) [2] => Array ( [name] => Confort - Sechage rapide [value] => Quick drying [id_feature] => 18 [position] => 9 ) [3] => Array ( [name] => Navigation program [value] => Cruising [id_feature] => 6 [position] => 13 ) ) ) [virtual] => Array ( [type] => variable [value] => 0 ) [pack] => Array ( [type] => variable [value] => 0 ) [packItems] => Array ( [type] => variable [value] => Array ( ) ) [nopackprice] => Array ( [type] => variable [value] => 0 ) [customization_required] => Array ( [type] => variable [value] => ) [rate] => Array ( [type] => variable [value] => 0 ) [tax_name] => Array ( [type] => variable [value] => ) [ecotax_rate] => Array ( [type] => variable [value] => 0 ) [unit_price] => Array ( [type] => variable [value] => ) [customizations] => Array ( [type] => variable [value] => Array ( [fields] => Array ( ) ) ) [id_customization] => Array ( [type] => variable [value] => 0 ) [is_customizable] => Array ( [type] => variable [value] => ) [show_quantities] => Array ( [type] => variable [value] => 1 ) [quantity_label] => Array ( [type] => variable [value] => Items ) [customer_group_discount] => Array ( [type] => variable [value] => 0 ) [title] => Array ( [type] => variable [value] => O'wave 3 floating sunglasses lanyard ) [images] => Array ( [type] => variable [value] => Array ( [0] => Array ( [bySize] => Array ( [small_default] => Array ( [url] => https://www.picksea.com/31323-small_default/o-wave-3-floating-sunglasses-lanyard.jpg [width] => 98 [height] => 98 ) [cart_default] => Array ( [url] => https://www.picksea.com/31323-cart_default/o-wave-3-floating-sunglasses-lanyard.jpg [width] => 125 [height] => 125 ) [home_default] => Array ( [url] => https://www.picksea.com/31323-home_default/o-wave-3-floating-sunglasses-lanyard.jpg [width] => 250 [height] => 250 ) [home_large] => Array ( [url] => https://www.picksea.com/31323-home_large/o-wave-3-floating-sunglasses-lanyard.jpg [width] => 280 [height] => 280 ) [medium_default] => Array ( [url] => https://www.picksea.com/31323-medium_default/o-wave-3-floating-sunglasses-lanyard.jpg [width] => 452 [height] => 452 ) [large_default] => Array ( [url] => https://www.picksea.com/31323-large_default/o-wave-3-floating-sunglasses-lanyard.jpg [width] => 800 [height] => 800 ) ) [small] => Array ( [url] => https://www.picksea.com/31323-small_default/o-wave-3-floating-sunglasses-lanyard.jpg [width] => 98 [height] => 98 ) [medium] => Array ( [url] => https://www.picksea.com/31323-home_large/o-wave-3-floating-sunglasses-lanyard.jpg [width] => 280 [height] => 280 ) [large] => Array ( [url] => https://www.picksea.com/31323-large_default/o-wave-3-floating-sunglasses-lanyard.jpg [width] => 800 [height] => 800 ) [legend] => [cover] => 1 [id_image] => 31323 [position] => 1 [associatedVariants] => Array ( [0] => 68424 [1] => 68427 [2] => 68425 ) ) ) ) [cover] => Array ( [type] => variable [value] => Array ( [bySize] => Array ( [small_default] => Array ( [url] => https://www.picksea.com/31323-small_default/o-wave-3-floating-sunglasses-lanyard.jpg [width] => 98 [height] => 98 ) [cart_default] => Array ( [url] => https://www.picksea.com/31323-cart_default/o-wave-3-floating-sunglasses-lanyard.jpg [width] => 125 [height] => 125 ) [home_default] => Array ( [url] => https://www.picksea.com/31323-home_default/o-wave-3-floating-sunglasses-lanyard.jpg [width] => 250 [height] => 250 ) [home_large] => Array ( [url] => https://www.picksea.com/31323-home_large/o-wave-3-floating-sunglasses-lanyard.jpg [width] => 280 [height] => 280 ) [medium_default] => Array ( [url] => https://www.picksea.com/31323-medium_default/o-wave-3-floating-sunglasses-lanyard.jpg [width] => 452 [height] => 452 ) [large_default] => Array ( [url] => https://www.picksea.com/31323-large_default/o-wave-3-floating-sunglasses-lanyard.jpg [width] => 800 [height] => 800 ) ) [small] => Array ( [url] => https://www.picksea.com/31323-small_default/o-wave-3-floating-sunglasses-lanyard.jpg [width] => 98 [height] => 98 ) [medium] => Array ( [url] => https://www.picksea.com/31323-home_large/o-wave-3-floating-sunglasses-lanyard.jpg [width] => 280 [height] => 280 ) [large] => Array ( [url] => https://www.picksea.com/31323-large_default/o-wave-3-floating-sunglasses-lanyard.jpg [width] => 800 [height] => 800 ) [legend] => [cover] => 1 [id_image] => 31323 [position] => 1 [associatedVariants] => Array ( [0] => 68424 [1] => 68427 [2] => 68425 ) ) ) [has_discount] => Array ( [type] => variable [value] => ) [discount_type] => Array ( [type] => variable [value] => ) [discount_percentage] => Array ( [type] => variable [value] => ) [discount_percentage_absolute] => Array ( [type] => variable [value] => ) [discount_amount] => Array ( [type] => variable [value] => ) [discount_amount_to_display] => Array ( [type] => variable [value] => ) [price_amount] => Array ( [type] => variable [value] => 8.58 ) [regular_price_amount] => Array ( [type] => variable [value] => 8.58 ) [regular_price] => Array ( [type] => variable [value] => €8.58 ) [discount_to_display] => Array ( [type] => variable [value] => ) [unit_price_full] => Array ( [type] => variable [value] => ) [show_availability] => Array ( [type] => variable [value] => 1 ) [availability_date] => Array ( [type] => variable [value] => ) [availability_message] => Array ( [type] => variable [value] => In stock ) [availability] => Array ( [type] => variable [value] => available ) ) ) ) [methodCacheResults:PrestaShop\PrestaShop\Adapter\Presenter\AbstractLazyArray:private] => Array ( [attributes] => Array ( [2] => Array ( [id_attribute] => 21923 [id_attribute_group] => 2 [name] => Pink Neon [group] => Color [reference] => TP-2321110-Rose Fluo [ean13] => 3700422111236 [isbn] => [upc] => ) ) [url] => https://www.picksea.com/en/o-wave-3-floating-sunglasses-lanyard-plastimo-23604.html [weight_unit] => kg [reference_to_display] => TP-2321110-Rose Fluo [flags] => Array ( ) [embedded_attributes] => Array ( [id_shop_default] => 1 [id_manufacturer] => 10381 [id_supplier] => 10210 [reference] => TP-2321110 [is_virtual] => 0 [delivery_in_stock] => [delivery_out_stock] => [id_category_default] => 106493 [on_sale] => 0 [online_only] => 0 [ecotax] => 0 [minimal_quantity] => 1 [low_stock_threshold] => [low_stock_alert] => 0 [price] => €8.58 [unity] => [unit_price_ratio] => 0.000000 [additional_shipping_cost] => 0.00 [customizable] => 0 [text_fields] => 0 [uploadable_files] => 0 [redirect_type] => 301-category [id_type_redirected] => 40 [available_for_order] => 1 [available_date] => [show_condition] => 0 [condition] => new [show_price] => 1 [indexed] => 1 [visibility] => both [cache_default_attribute] => 103292 [advanced_stock_management] => 0 [date_add] => 2013-10-22 10:04:59 [date_upd] => 2023-08-04 12:07:01 [pack_stock_type] => 3 [meta_description] => Floating cord for sunglasses or eyeglasses in Bateau. Made of quick-drying synthetic jersey tube with foam padding. [meta_keywords] => [meta_title] => O'wave 3 floating sunglasses lanyard | Picksea [link_rewrite] => o-wave-3-floating-sunglasses-lanyard [name] => O'wave 3 floating sunglasses lanyard [description] =>

Fixation on the temples of the glasses by an elastic tube in neoprene
Adjustment of the tightening by an adjustable clamp.

[description_short] =>

Don't worry about your glasses when boating with the floating lanyard

Floating cord for sunglasses or eyeglasses in Bateau. Made of quick-drying synthetic jersey tube with foam padding. This cord ensures the flotation of most of the glasses of the market.

All the accessories for the comfort of the sailor are on Picksea

Discover our selection of headlamps, safety equipment, life jackets, cartography and navigation accessories, comfort accessories, sea wear, waterproof luggage.

Detailed characteristics of the cord

[available_now] => [available_later] => [id] => 23604 [id_product] => 23604 [out_of_stock] => 1 [new] => 0 [id_product_attribute] => 103292 [quantity_wanted] => 1 [extraContent] => Array ( ) [allow_oosp] => 1 [category] => boat-glasses-strap [category_name] => Boat glasses strap [link] => https://www.picksea.com/en/o-wave-3-floating-sunglasses-lanyard-plastimo-23604.html [attribute_price] => 0 [price_tax_exc] => 8.58 [price_without_reduction] => 8.58 [reduction] => 0 [specific_prices] => [quantity] => 2 [quantity_all_versions] => 6 [id_image] => en-default [features] => Array ( [0] => Array ( [name] => Gender [value] => Unisex [id_feature] => 4 [position] => 1 ) [1] => Array ( [name] => One Size [value] => One size fits all [id_feature] => 17 [position] => 2 ) [2] => Array ( [name] => Confort - Sechage rapide [value] => Quick drying [id_feature] => 18 [position] => 9 ) [3] => Array ( [name] => Navigation program [value] => Cruising [id_feature] => 6 [position] => 13 ) ) [attachments] => Array ( ) [virtual] => 0 [pack] => 0 [packItems] => Array ( ) [nopackprice] => 0 [customization_required] => [attributes] => Array ( [2] => Array ( [id_attribute] => 21923 [id_attribute_group] => 2 [name] => Pink Neon [group] => Color [reference] => TP-2321110-Rose Fluo [ean13] => 3700422111236 [isbn] => [upc] => ) ) [rate] => 0 [tax_name] => [ecotax_rate] => 0 [unit_price] => [customizations] => Array ( [fields] => Array ( ) ) [id_customization] => 0 [is_customizable] => [show_quantities] => 1 [quantity_label] => Items [quantity_discounts] => Array ( ) [customer_group_discount] => 0 [images] => Array ( [0] => Array ( [bySize] => Array ( [small_default] => Array ( [url] => https://www.picksea.com/31323-small_default/o-wave-3-floating-sunglasses-lanyard.jpg [width] => 98 [height] => 98 ) [cart_default] => Array ( [url] => https://www.picksea.com/31323-cart_default/o-wave-3-floating-sunglasses-lanyard.jpg [width] => 125 [height] => 125 ) [home_default] => Array ( [url] => https://www.picksea.com/31323-home_default/o-wave-3-floating-sunglasses-lanyard.jpg [width] => 250 [height] => 250 ) [home_large] => Array ( [url] => https://www.picksea.com/31323-home_large/o-wave-3-floating-sunglasses-lanyard.jpg [width] => 280 [height] => 280 ) [medium_default] => Array ( [url] => https://www.picksea.com/31323-medium_default/o-wave-3-floating-sunglasses-lanyard.jpg [width] => 452 [height] => 452 ) [large_default] => Array ( [url] => https://www.picksea.com/31323-large_default/o-wave-3-floating-sunglasses-lanyard.jpg [width] => 800 [height] => 800 ) ) [small] => Array ( [url] => https://www.picksea.com/31323-small_default/o-wave-3-floating-sunglasses-lanyard.jpg [width] => 98 [height] => 98 ) [medium] => Array ( [url] => https://www.picksea.com/31323-home_large/o-wave-3-floating-sunglasses-lanyard.jpg [width] => 280 [height] => 280 ) [large] => Array ( [url] => https://www.picksea.com/31323-large_default/o-wave-3-floating-sunglasses-lanyard.jpg [width] => 800 [height] => 800 ) [legend] => [cover] => 1 [id_image] => 31323 [position] => 1 [associatedVariants] => Array ( [0] => 68424 [1] => 68427 [2] => 68425 ) ) ) [cover] => Array ( [bySize] => Array ( [small_default] => Array ( [url] => https://www.picksea.com/31323-small_default/o-wave-3-floating-sunglasses-lanyard.jpg [width] => 98 [height] => 98 ) [cart_default] => Array ( [url] => https://www.picksea.com/31323-cart_default/o-wave-3-floating-sunglasses-lanyard.jpg [width] => 125 [height] => 125 ) [home_default] => Array ( [url] => https://www.picksea.com/31323-home_default/o-wave-3-floating-sunglasses-lanyard.jpg [width] => 250 [height] => 250 ) [home_large] => Array ( [url] => https://www.picksea.com/31323-home_large/o-wave-3-floating-sunglasses-lanyard.jpg [width] => 280 [height] => 280 ) [medium_default] => Array ( [url] => https://www.picksea.com/31323-medium_default/o-wave-3-floating-sunglasses-lanyard.jpg [width] => 452 [height] => 452 ) [large_default] => Array ( [url] => https://www.picksea.com/31323-large_default/o-wave-3-floating-sunglasses-lanyard.jpg [width] => 800 [height] => 800 ) ) [small] => Array ( [url] => https://www.picksea.com/31323-small_default/o-wave-3-floating-sunglasses-lanyard.jpg [width] => 98 [height] => 98 ) [medium] => Array ( [url] => https://www.picksea.com/31323-home_large/o-wave-3-floating-sunglasses-lanyard.jpg [width] => 280 [height] => 280 ) [large] => Array ( [url] => https://www.picksea.com/31323-large_default/o-wave-3-floating-sunglasses-lanyard.jpg [width] => 800 [height] => 800 ) [legend] => [cover] => 1 [id_image] => 31323 [position] => 1 [associatedVariants] => Array ( [0] => 68424 [1] => 68427 [2] => 68425 ) ) [has_discount] => [discount_type] => [discount_percentage] => [discount_percentage_absolute] => [discount_amount] => [discount_amount_to_display] => [price_amount] => 8.58 [unit_price_full] => [show_availability] => 1 [availability_date] => [availability_message] => In stock [availability] => available ) [id] => 23604 [show_price] => 1 [labels] => Array ( [tax_short] => (tax incl.) [tax_long] => Tax included ) [ecotax] => Array ( [value] => €0.00 [amount] => 0 [rate] => 0 ) ) ) 1
Detailed features

Don't worry about your glasses when boating with the floating lanyard
Floating cord for sunglasses or eyeglasses in Bateau. Made of quick-drying synthetic jersey tube with foam padding. This cord ensures the flotation of most of the glasses of the market.
All the accessories for the comfort of the sailor are on Picksea
Discover our selection of headlamps, safety equipment, life jackets, cartography and navigation accessories, comfort accessories, sea wear, waterproof luggage.
Detailed characteristics of the cord
Fixation on the temples of the glasses by an elastic tube in neoprene
Adjustment of the tightening by an adjustable clamp.
You might also like 1 other product seleted for you
<div class="fiche-txt"> <h2>Security for your keys</h2> <p>This floating key ring is a classic but effective way to keep your keys afloat.</p> </div>

available
In the same category
1 other product seleted for you
<h2>Floatation lanyard with silicone tips by Julbo</h2> <p>This silicon sunglasses cord with float provides great buoyancy to keep your glasses on even in the most challenging conditions. The silicone tube ends keep the temples securely in place. Adjustable at the back of the head.</p> <h2>Find all Julbo eyewear on our website</h2> <p>Created in 1888 in Morez, France, Julbo is a brand of eyewear and sports accessories that accompanies sportsmen and women in their various activities by offering them quality products. You can find most of their models on Picksea.com, which will perfectly suit your hobbies and passions!</p> <h2>Floating lanyard features</h2>

unavailable