available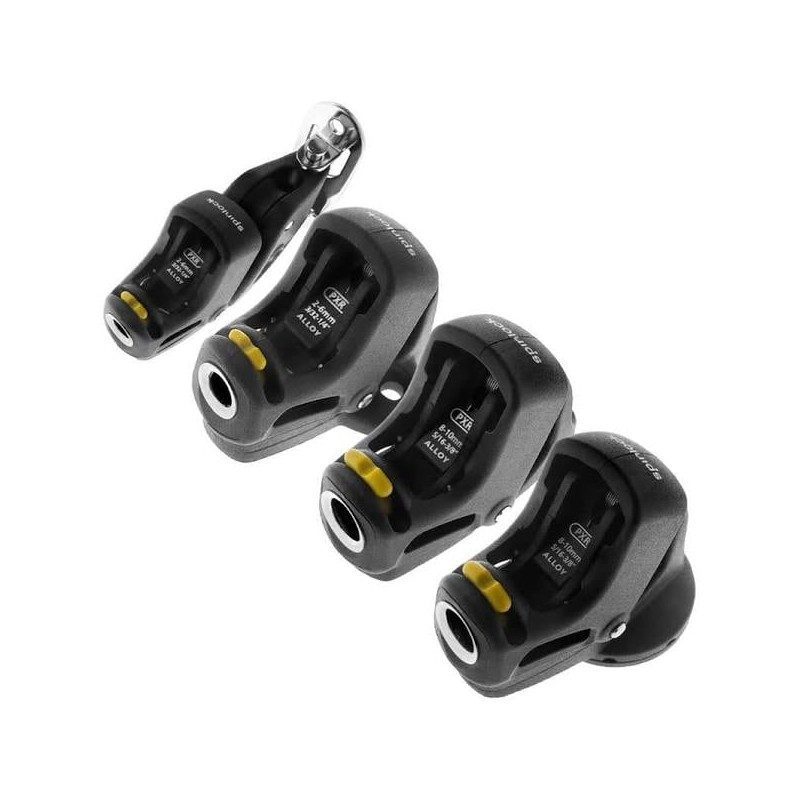 check_circle In stock
PrestaShop\PrestaShop\Adapter\Presenter\Product\ProductLazyArray Object ( [imageRetriever:PrestaShop\PrestaShop\Adapter\Presenter\Product\ProductLazyArray:private] => PrestaShop\PrestaShop\Adapter\Image\ImageRetriever Object ( [link:PrestaShop\PrestaShop\Adapter\Image\ImageRetriever:private] => Link Object ( [allow:protected] => 1 [url:protected] => /index.php [protocol_link] => https:// [protocol_content] => https:// [ssl_enable:protected] => 1 [urlShopId:protected] => [supportedBrowser] => ) ) [link:PrestaShop\PrestaShop\Adapter\Presenter\Product\ProductLazyArray:private] => Link Object ( [allow:protected] => 1 [url:protected] => /index.php [protocol_link] => https:// [protocol_content] => https:// [ssl_enable:protected] => 1 [urlShopId:protected] => [supportedBrowser] => ) [priceFormatter:PrestaShop\PrestaShop\Adapter\Presenter\Product\ProductLazyArray:private] => PrestaShop\PrestaShop\Adapter\Product\PriceFormatter Object ( ) [productColorsRetriever:PrestaShop\PrestaShop\Adapter\Presenter\Product\ProductLazyArray:private] => PrestaShop\PrestaShop\Adapter\Product\ProductColorsRetriever Object ( ) [translator:PrestaShop\PrestaShop\Adapter\Presenter\Product\ProductLazyArray:private] => PrestaShopBundle\Translation\TranslatorComponent Object ( [catalogues:protected] => Array ( [en-US] => Symfony\Component\Translation\MessageCatalogue Object ( [messages:Symfony\Component\Translation\MessageCatalogue:private] => Array ( [en-US] => Array ( [OK] => OK [No] => No [Yes] => Yes [Write your review] => Write your review [Sorry, your review cannot be posted.] => Sorry, your review cannot be posted. [Title] => Title [Your name] => Your name [Review] => Review [Required fields] => Required fields [Cancel] => Cancel [Send] => Send [Your comment has been submitted and will be available once approved by a moderator.] => Your comment has been submitted and will be available once approved by a moderator. [Your comment has been added!] => Your comment has been added! [Review sent] => Review sent [Your review cannot be sent] => Your review cannot be sent [By %1$s] => By %1$s [Report abuse] => Report abuse [Comments] => Comments [Sorry, your review appreciation cannot be sent.] => Sorry, your review appreciation cannot be sent. [Sorry, your abuse report cannot be sent.] => Sorry, your abuse report cannot be sent. [Last] => Last [Your review appreciation cannot be sent] => Your review appreciation cannot be sent [Report comment] => Report comment [Are you sure that you want to report this comment?] => Are you sure that you want to report this comment? [Report sent] => Report sent [Your report has been submitted and will be considered by a moderator.] => Your report has been submitted and will be considered by a moderator. [Your report cannot be sent] => Your report cannot be sent ) [ShopThemeGlobal] => Array ( [Créez votre compte professionnel] => Create your professional account [Demandez un devis] => Request a quote [Plus de 300 clients nous font confiance] => More than 300 customers trust us [Notre sélection de produits par métiers] => Our selection of products by trade [Vêtements pêche / Marin pêcheur] => Fishing clothes / Fisherman [Vêtements poissonnier] => Fishmonger's clothing [Vêtement moniteur de voile] => Sailing instructor clothing [Vêtement aquaculteur] => Aquaculturist clothing [Vêtement pisciliculteur] => Fish farmer's clothing [Vêtement conchyliculteur] => Conchyliculteur clothing [Vêtement de pluie professionnel] => Professional rainwear [+ 5000 produits] => + 5000 products [référencés pour vous] => referenced for you [+ 300 clients] => + 300 customers [nous font confiance] => trust us ) [ShopThemeGlobal ] => Array ( [Vêtements skipper] => Skipper clothing ) ) [metadata:Symfony\Component\Translation\MessageCatalogue:private] => Array ( ) [resources:Symfony\Component\Translation\MessageCatalogue:private] => Array ( ) [locale:Symfony\Component\Translation\MessageCatalogue:private] => en-US [fallbackCatalogue:Symfony\Component\Translation\MessageCatalogue:private] => [parent:Symfony\Component\Translation\MessageCatalogue:private] => ) ) [locale:Symfony\Component\Translation\Translator:private] => en-US [fallbackLocales:Symfony\Component\Translation\Translator:private] => Array ( ) [loaders:Symfony\Component\Translation\Translator:private] => Array ( ) [resources:Symfony\Component\Translation\Translator:private] => Array ( ) [formatter:Symfony\Component\Translation\Translator:private] => Symfony\Component\Translation\Formatter\MessageFormatter Object ( [selector:Symfony\Component\Translation\Formatter\MessageFormatter:private] => Symfony\Component\Translation\MessageSelector Object ( ) ) [cacheDir:Symfony\Component\Translation\Translator:private] => /home/httpd/html/www.picksea.com/var/cache/prod/translations [debug:Symfony\Component\Translation\Translator:private] => [configCacheFactory:Symfony\Component\Translation\Translator:private] => Symfony\Component\Config\ConfigCacheFactory Object ( [debug:Symfony\Component\Config\ConfigCacheFactory:private] => ) ) [settings:protected] => PrestaShop\PrestaShop\Core\Product\ProductPresentationSettings Object ( [catalog_mode] => [catalog_mode_with_prices] => 0 [restricted_country_mode] => [include_taxes] => 1 [allow_add_variant_to_cart_from_listing] => 1 [stock_management_enabled] => 1 [showPrices] => 1 [lastRemainingItems] => 0 ) [product:protected] => Array ( [id_shop_default] => 1 [id_manufacturer] => 39 [id_supplier] => 28 [reference] => SP-MINIPXR [supplier_reference] => [location] => [width] => 0.000000 [height] => 0.000000 [depth] => 0.000000 [weight] => 0.200000 [quantity_discount] => 0 [ean13] => [isbn] => [upc] => [cache_is_pack] => 0 [cache_has_attachments] => 0 [is_virtual] => 0 [state] => 1 [additional_delivery_times] => 1 [delivery_in_stock] => [delivery_out_stock] => [id_category_default] => 106050 [id_tax_rules_group] => 36 [on_sale] => 0 [online_only] => 0 [ecotax] => 0 [minimal_quantity] => 1 [low_stock_threshold] => [low_stock_alert] => 0 [price] => €70.75 [wholesale_price] => 36.300000 [unity] => [unit_price_ratio] => 0.000000 [additional_shipping_cost] => 0.00 [customizable] => 0 [text_fields] => 0 [uploadable_files] => 0 [redirect_type] => 404 [id_type_redirected] => 0 [available_for_order] => 1 [available_date] => [show_condition] => 0 [condition] => new [show_price] => 1 [indexed] => 1 [visibility] => both [cache_default_attribute] => 62957 [advanced_stock_management] => 0 [date_add] => 2013-07-25 17:44:53 [date_upd] => 2023-11-27 14:59:56 [pack_stock_type] => 3 [meta_description] => The PXR Spinlock cleats provide the best control for large sails, fast and accurate control of hand-laid lines [meta_keywords] => [meta_title] => Mini Blocker PXR 6/10 mm | Picksea [link_rewrite] => mini-blocker-pxr-6-10mm [name] => Mini Blocker PXR 6/10 mm [description] =>

Robust anodized alloy cam and base
Prevents accidental re-tightening

| | | | | |
| --- | --- | --- | --- | --- |
| Model | Rope diameter | Maximum workload | Breaking load | Weight |
| PXR0206 | 2-6 mm | 140 kg | 280 kg | 43 g |
| PXR0206/SW | 2-6 mm | 140 kg | 280 kg | 77 g |
| PXR0206/VP | 2-6 mm | 140 kg | 280 kg | 97 g |
| PXR0206/T | 2-6 mm | 140 kg | 280 kg | 53 g |
| PXR0810 | 8-10 mm | 200 kg | 400 kg | 84 g |
| PXR0810/SW | 8-10 mm | 200 kg | 400 kg | 124 g |
| PXR0810/T | 8-10 mm | 200 kg | 400 kg | 101 g |

[description_short] =>

The PXR Spinlock cleats provide the best control for large sails, fast and accurate control of hand-laid lines. This makes them ideal for single-ended spinnaker halyards. The range is divided into two sizes: 2-6 mm and 8-10 mm, and four profiles: Retrofit (T), Turret (SW), Central Pivot (VP) and Mast Attachment.

RETROFIT (T)

The retrofit jammers have their holes adjusted to allow the replacement of traditional cleats. The 2-6 mm version (27 mm holes) for control rods and the 8-10 mm version (38 mm holes) suitable for mainsail jammers, boom vang blockers, boom vang blockers and runners.

TOURELLE (SW)

The 2-6 mm version is ideal for use as a blocker for centre and downhaul jib sheets on dinghies. The 8-10 mm version of the PXR blocker is more suitable for control applications on the swivel cleats of large boats.

CENTRAL PIVOT (CP)

Only available in 2-6 mm, this profile is ideal for guiding control lines on the sides, under the boom, for boom vang or catamaran sprit.

MOUNTING ON THE MAST

These two models PXR0206 and PXR0810 fit on your mast. They are suitable for most keelboats up to 24 feet.

[available_now] => [available_later] => [video] => [personnalisation] => 0 [markdown] => [catdecathon] => [id] => 23145 [id_product] => 23145 [out_of_stock] => 1 [new] => 0 [id_product_attribute] => 62957 [quantity_wanted] => 1 [extraContent] => Array ( ) [allow_oosp] => 1 [category] => jamming-cleats [category_name] => Jamming cleats [link] => https://www.picksea.com/en/mini-blocker-pxr-6-10mm-spinlock-23145.html [attribute_price] => 22.33 [price_tax_exc] => 70.746667 [price_without_reduction] => 70.746667 [price_without_reduction_without_tax] => 70.746667 [reduction] => 0 [reduction_without_tax] => 0 [specific_prices] => Array ( ) [quantity] => 2 [quantity_all_versions] => 7 [id_image] => en-default [features] => Array ( ) [attachments] => Array ( ) [virtual] => 0 [pack] => 0 [packItems] => Array ( ) [nopackprice] => 0 [customization_required] => [attributes] => Array ( [20058] => Array ( [id_attribute] => 21794 [id_attribute_group] => 20058 [name] => 6 mm SW [group] => Fitting size [reference] => SP-PXR0206/SW [ean13] => 5025138813747 [isbn] => [upc] => ) ) [rate] => 0 [tax_name] => [ecotax_rate] => 0 [unit_price] => [customizations] => Array ( [fields] => Array ( ) ) [id_customization] => 0 [is_customizable] => [show_quantities] => 1 [quantity_label] => Items [quantity_discounts] => Array ( ) [customer_group_discount] => 0 [title] => Mini Blocker PXR 6/10 mm [images] => Array ( [0] => Array ( [bySize] => Array ( [small_default] => Array ( [url] => https://www.picksea.com/78139-small_default/mini-blocker-pxr-6-10mm.jpg [width] => 98 [height] => 98 ) [cart_default] => Array ( [url] => https://www.picksea.com/78139-cart_default/mini-blocker-pxr-6-10mm.jpg [width] => 125 [height] => 125 ) [home_default] => Array ( [url] => https://www.picksea.com/78139-home_default/mini-blocker-pxr-6-10mm.jpg [width] => 250 [height] => 250 ) [home_large] => Array ( [url] => https://www.picksea.com/78139-home_large/mini-blocker-pxr-6-10mm.jpg [width] => 280 [height] => 280 ) [medium_default] => Array ( [url] => https://www.picksea.com/78139-medium_default/mini-blocker-pxr-6-10mm.jpg [width] => 452 [height] => 452 ) [large_default] => Array ( [url] => https://www.picksea.com/78139-large_default/mini-blocker-pxr-6-10mm.jpg [width] => 800 [height] => 800 ) ) [small] => Array ( [url] => https://www.picksea.com/78139-small_default/mini-blocker-pxr-6-10mm.jpg [width] => 98 [height] => 98 ) [medium] => Array ( [url] => https://www.picksea.com/78139-home_large/mini-blocker-pxr-6-10mm.jpg [width] => 280 [height] => 280 ) [large] => Array ( [url] => https://www.picksea.com/78139-large_default/mini-blocker-pxr-6-10mm.jpg [width] => 800 [height] => 800 ) [legend] => [cover] => 1 [id_image] => 78139 [position] => 1 [associatedVariants] => Array ( ) ) [1] => Array ( [bySize] => Array ( [small_default] => Array ( [url] => https://www.picksea.com/78138-small_default/mini-blocker-pxr-6-10mm.jpg [width] => 98 [height] => 98 ) [cart_default] => Array ( [url] => https://www.picksea.com/78138-cart_default/mini-blocker-pxr-6-10mm.jpg [width] => 125 [height] => 125 ) [home_default] => Array ( [url] => https://www.picksea.com/78138-home_default/mini-blocker-pxr-6-10mm.jpg [width] => 250 [height] => 250 ) [home_large] => Array ( [url] => https://www.picksea.com/78138-home_large/mini-blocker-pxr-6-10mm.jpg [width] => 280 [height] => 280 ) [medium_default] => Array ( [url] => https://www.picksea.com/78138-medium_default/mini-blocker-pxr-6-10mm.jpg [width] => 452 [height] => 452 ) [large_default] => Array ( [url] => https://www.picksea.com/78138-large_default/mini-blocker-pxr-6-10mm.jpg [width] => 800 [height] => 800 ) ) [small] => Array ( [url] => https://www.picksea.com/78138-small_default/mini-blocker-pxr-6-10mm.jpg [width] => 98 [height] => 98 ) [medium] => Array ( [url] => https://www.picksea.com/78138-home_large/mini-blocker-pxr-6-10mm.jpg [width] => 280 [height] => 280 ) [large] => Array ( [url] => https://www.picksea.com/78138-large_default/mini-blocker-pxr-6-10mm.jpg [width] => 800 [height] => 800 ) [legend] => [cover] => [id_image] => 78138 [position] => 2 [associatedVariants] => Array ( ) ) [2] => Array ( [bySize] => Array ( [small_default] => Array ( [url] => https://www.picksea.com/78137-small_default/mini-blocker-pxr-6-10mm.jpg [width] => 98 [height] => 98 ) [cart_default] => Array ( [url] => https://www.picksea.com/78137-cart_default/mini-blocker-pxr-6-10mm.jpg [width] => 125 [height] => 125 ) [home_default] => Array ( [url] => https://www.picksea.com/78137-home_default/mini-blocker-pxr-6-10mm.jpg [width] => 250 [height] => 250 ) [home_large] => Array ( [url] => https://www.picksea.com/78137-home_large/mini-blocker-pxr-6-10mm.jpg [width] => 280 [height] => 280 ) [medium_default] => Array ( [url] => https://www.picksea.com/78137-medium_default/mini-blocker-pxr-6-10mm.jpg [width] => 452 [height] => 452 ) [large_default] => Array ( [url] => https://www.picksea.com/78137-large_default/mini-blocker-pxr-6-10mm.jpg [width] => 800 [height] => 800 ) ) [small] => Array ( [url] => https://www.picksea.com/78137-small_default/mini-blocker-pxr-6-10mm.jpg [width] => 98 [height] => 98 ) [medium] => Array ( [url] => https://www.picksea.com/78137-home_large/mini-blocker-pxr-6-10mm.jpg [width] => 280 [height] => 280 ) [large] => Array ( [url] => https://www.picksea.com/78137-large_default/mini-blocker-pxr-6-10mm.jpg [width] => 800 [height] => 800 ) [legend] => [cover] => [id_image] => 78137 [position] => 3 [associatedVariants] => Array ( ) ) [3] => Array ( [bySize] => Array ( [small_default] => Array ( [url] => https://www.picksea.com/78148-small_default/mini-blocker-pxr-6-10mm.jpg [width] => 98 [height] => 98 ) [cart_default] => Array ( [url] => https://www.picksea.com/78148-cart_default/mini-blocker-pxr-6-10mm.jpg [width] => 125 [height] => 125 ) [home_default] => Array ( [url] => https://www.picksea.com/78148-home_default/mini-blocker-pxr-6-10mm.jpg [width] => 250 [height] => 250 ) [home_large] => Array ( [url] => https://www.picksea.com/78148-home_large/mini-blocker-pxr-6-10mm.jpg [width] => 280 [height] => 280 ) [medium_default] => Array ( [url] => https://www.picksea.com/78148-medium_default/mini-blocker-pxr-6-10mm.jpg [width] => 452 [height] => 452 ) [large_default] => Array ( [url] => https://www.picksea.com/78148-large_default/mini-blocker-pxr-6-10mm.jpg [width] => 800 [height] => 800 ) ) [small] => Array ( [url] => https://www.picksea.com/78148-small_default/mini-blocker-pxr-6-10mm.jpg [width] => 98 [height] => 98 ) [medium] => Array ( [url] => https://www.picksea.com/78148-home_large/mini-blocker-pxr-6-10mm.jpg [width] => 280 [height] => 280 ) [large] => Array ( [url] => https://www.picksea.com/78148-large_default/mini-blocker-pxr-6-10mm.jpg [width] => 800 [height] => 800 ) [legend] => [cover] => [id_image] => 78148 [position] => 4 [associatedVariants] => Array ( ) ) [4] => Array ( [bySize] => Array ( [small_default] => Array ( [url] => https://www.picksea.com/78147-small_default/mini-blocker-pxr-6-10mm.jpg [width] => 98 [height] => 98 ) [cart_default] => Array ( [url] => https://www.picksea.com/78147-cart_default/mini-blocker-pxr-6-10mm.jpg [width] => 125 [height] => 125 ) [home_default] => Array ( [url] => https://www.picksea.com/78147-home_default/mini-blocker-pxr-6-10mm.jpg [width] => 250 [height] => 250 ) [home_large] => Array ( [url] => https://www.picksea.com/78147-home_large/mini-blocker-pxr-6-10mm.jpg [width] => 280 [height] => 280 ) [medium_default] => Array ( [url] => https://www.picksea.com/78147-medium_default/mini-blocker-pxr-6-10mm.jpg [width] => 452 [height] => 452 ) [large_default] => Array ( [url] => https://www.picksea.com/78147-large_default/mini-blocker-pxr-6-10mm.jpg [width] => 800 [height] => 800 ) ) [small] => Array ( [url] => https://www.picksea.com/78147-small_default/mini-blocker-pxr-6-10mm.jpg [width] => 98 [height] => 98 ) [medium] => Array ( [url] => https://www.picksea.com/78147-home_large/mini-blocker-pxr-6-10mm.jpg [width] => 280 [height] => 280 ) [large] => Array ( [url] => https://www.picksea.com/78147-large_default/mini-blocker-pxr-6-10mm.jpg [width] => 800 [height] => 800 ) [legend] => [cover] => [id_image] => 78147 [position] => 5 [associatedVariants] => Array ( ) ) [5] => Array ( [bySize] => Array ( [small_default] => Array ( [url] => https://www.picksea.com/78144-small_default/mini-blocker-pxr-6-10mm.jpg [width] => 98 [height] => 98 ) [cart_default] => Array ( [url] => https://www.picksea.com/78144-cart_default/mini-blocker-pxr-6-10mm.jpg [width] => 125 [height] => 125 ) [home_default] => Array ( [url] => https://www.picksea.com/78144-home_default/mini-blocker-pxr-6-10mm.jpg [width] => 250 [height] => 250 ) [home_large] => Array ( [url] => https://www.picksea.com/78144-home_large/mini-blocker-pxr-6-10mm.jpg [width] => 280 [height] => 280 ) [medium_default] => Array ( [url] => https://www.picksea.com/78144-medium_default/mini-blocker-pxr-6-10mm.jpg [width] => 452 [height] => 452 ) [large_default] => Array ( [url] => https://www.picksea.com/78144-large_default/mini-blocker-pxr-6-10mm.jpg [width] => 800 [height] => 800 ) ) [small] => Array ( [url] => https://www.picksea.com/78144-small_default/mini-blocker-pxr-6-10mm.jpg [width] => 98 [height] => 98 ) [medium] => Array ( [url] => https://www.picksea.com/78144-home_large/mini-blocker-pxr-6-10mm.jpg [width] => 280 [height] => 280 ) [large] => Array ( [url] => https://www.picksea.com/78144-large_default/mini-blocker-pxr-6-10mm.jpg [width] => 800 [height] => 800 ) [legend] => [cover] => [id_image] => 78144 [position] => 6 [associatedVariants] => Array ( ) ) ) [cover] => Array ( [bySize] => Array ( [small_default] => Array ( [url] => https://www.picksea.com/78139-small_default/mini-blocker-pxr-6-10mm.jpg [width] => 98 [height] => 98 ) [cart_default] => Array ( [url] => https://www.picksea.com/78139-cart_default/mini-blocker-pxr-6-10mm.jpg [width] => 125 [height] => 125 ) [home_default] => Array ( [url] => https://www.picksea.com/78139-home_default/mini-blocker-pxr-6-10mm.jpg [width] => 250 [height] => 250 ) [home_large] => Array ( [url] => https://www.picksea.com/78139-home_large/mini-blocker-pxr-6-10mm.jpg [width] => 280 [height] => 280 ) [medium_default] => Array ( [url] => https://www.picksea.com/78139-medium_default/mini-blocker-pxr-6-10mm.jpg [width] => 452 [height] => 452 ) [large_default] => Array ( [url] => https://www.picksea.com/78139-large_default/mini-blocker-pxr-6-10mm.jpg [width] => 800 [height] => 800 ) ) [small] => Array ( [url] => https://www.picksea.com/78139-small_default/mini-blocker-pxr-6-10mm.jpg [width] => 98 [height] => 98 ) [medium] => Array ( [url] => https://www.picksea.com/78139-home_large/mini-blocker-pxr-6-10mm.jpg [width] => 280 [height] => 280 ) [large] => Array ( [url] => https://www.picksea.com/78139-large_default/mini-blocker-pxr-6-10mm.jpg [width] => 800 [height] => 800 ) [legend] => [cover] => 1 [id_image] => 78139 [position] => 1 [associatedVariants] => Array ( ) ) [has_discount] => [discount_type] => [discount_percentage] => [discount_percentage_absolute] => [discount_amount] => [discount_amount_to_display] => [price_amount] => 70.75 [regular_price_amount] => 70.75 [regular_price] => €70.75 [discount_to_display] => [unit_price_full] => [show_availability] => 1 [availability_date] => [availability_message] => In stock [availability] => available ) [language:PrestaShop\PrestaShop\Adapter\Presenter\Product\ProductLazyArray:private] => Language Object ( [id] => 3 [name] => English GB (English) [iso_code] => en [locale] => en-US [language_code] => en [date_format_lite] => Y-m-d [date_format_full] => Y-m-d H:i:s [is_rtl] => 0 [active] => 1 [webserviceParameters:protected] => Array ( [objectNodeName] => language [objectsNodeName] => languages ) [translationsFilesAndVars:protected] => Array ( [fields] => _FIELDS [errors] => _ERRORS [admin] => _LANGADM [pdf] => _LANGPDF [tabs] => tabs ) [id_lang:protected] => [id_shop:protected] => 1 [id_shop_list] => Array ( ) [get_shop_from_context:protected] => 1 [table:protected] => lang [identifier:protected] => id_lang [fieldsRequired:protected] => Array ( [0] => name [1] => iso_code [2] => date_format_lite [3] => date_format_full ) [fieldsSize:protected] => Array ( [name] => 32 [iso_code] => 2 [locale] => 5 [language_code] => 5 [date_format_lite] => 32 [date_format_full] => 32 ) [fieldsValidate:protected] => Array ( [name] => isGenericName [iso_code] => isLanguageIsoCode [locale] => isLocale [language_code] => isLanguageCode [active] => isBool [is_rtl] => isBool [date_format_lite] => isPhpDateFormat [date_format_full] => isPhpDateFormat ) [fieldsRequiredLang:protected] => Array ( ) [fieldsSizeLang:protected] => Array ( ) [fieldsValidateLang:protected] => Array ( ) [tables:protected] => Array ( ) [image_dir:protected] => [image_format:protected] => jpg [translator:protected] => [def:protected] => Array ( [table] => lang [primary] => id_lang [fields] => Array ( [name] => Array ( [type] => 3 [validate] => isGenericName [required] => 1 [size] => 32 ) [iso_code] => Array ( [type] => 3 [validate] => isLanguageIsoCode [required] => 1 [size] => 2 ) [locale] => Array ( [type] => 3 [validate] => isLocale [size] => 5 ) [language_code] => Array ( [type] => 3 [validate] => isLanguageCode [size] => 5 ) [active] => Array ( [type] => 2 [validate] => isBool ) [is_rtl] => Array ( [type] => 2 [validate] => isBool ) [date_format_lite] => Array ( [type] => 3 [validate] => isPhpDateFormat [required] => 1 [size] => 32 ) [date_format_full] => Array ( [type] => 3 [validate] => isPhpDateFormat [required] => 1 [size] => 32 ) ) [classname] => Language ) [update_fields:protected] => [force_id] => ) [arrayAccessList:PrestaShop\PrestaShop\Adapter\Presenter\AbstractLazyArray:private] => ArrayObject Object ( [storage:ArrayObject:private] => Array ( [id] => Array ( [type] => method [value] => getId ) [attributes] => Array ( [type] => method [value] => getAttributes ) [show_price] => Array ( [type] => method [value] => getShowPrice ) [weight_unit] => Array ( [type] => method [value] => getWeightUnit ) [url] => Array ( [type] => method [value] => getUrl ) [canonical_url] => Array ( [type] => method [value] => getCanonicalUrl ) [add_to_cart_url] => Array ( [type] => method [value] => getAddToCartUrl ) [condition] => Array ( [type] => method [value] => getCondition ) [delivery_information] => Array ( [type] => method [value] => getDeliveryInformation ) [embedded_attributes] => Array ( [type] => method [value] => getEmbeddedAttributes ) [file_size_formatted] => Array ( [type] => method [value] => getFileSizeFormatted ) [attachments] => Array ( [type] => method [value] => getAttachments ) [quantity_discounts] => Array ( [type] => method [value] => getQuantityDiscounts ) [reference_to_display] => Array ( [type] => method [value] => getReferenceToDisplay ) [grouped_features] => Array ( [type] => method [value] => getGroupedFeatures ) [seo_availability] => Array ( [type] => method [value] => getSeoAvailability ) [labels] => Array ( [type] => method [value] => getLabels ) [ecotax] => Array ( [type] => method [value] => getEcotax ) [flags] => Array ( [type] => method [value] => getFlags ) [main_variants] => Array ( [type] => method [value] => getMainVariants ) [specific_references] => Array ( [type] => method [value] => getSpecificReferences ) [id_shop_default] => Array ( [type] => variable [value] => 1 ) [id_manufacturer] => Array ( [type] => variable [value] => 39 ) [id_supplier] => Array ( [type] => variable [value] => 28 ) [reference] => Array ( [type] => variable [value] => SP-MINIPXR ) [supplier_reference] => Array ( [type] => variable [value] => ) [location] => Array ( [type] => variable [value] => ) [width] => Array ( [type] => variable [value] => 0.000000 ) [height] => Array ( [type] => variable [value] => 0.000000 ) [depth] => Array ( [type] => variable [value] => 0.000000 ) [weight] => Array ( [type] => variable [value] => 0.200000 ) [quantity_discount] => Array ( [type] => variable [value] => 0 ) [ean13] => Array ( [type] => variable [value] => ) [isbn] => Array ( [type] => variable [value] => ) [upc] => Array ( [type] => variable [value] => ) [cache_is_pack] => Array ( [type] => variable [value] => 0 ) [cache_has_attachments] => Array ( [type] => variable [value] => 0 ) [is_virtual] => Array ( [type] => variable [value] => 0 ) [state] => Array ( [type] => variable [value] => 1 ) [additional_delivery_times] => Array ( [type] => variable [value] => 1 ) [delivery_in_stock] => Array ( [type] => variable [value] => ) [delivery_out_stock] => Array ( [type] => variable [value] => ) [id_category_default] => Array ( [type] => variable [value] => 106050 ) [id_tax_rules_group] => Array ( [type] => variable [value] => 36 ) [on_sale] => Array ( [type] => variable [value] => 0 ) [online_only] => Array ( [type] => variable [value] => 0 ) [minimal_quantity] => Array ( [type] => variable [value] => 1 ) [low_stock_threshold] => Array ( [type] => variable [value] => ) [low_stock_alert] => Array ( [type] => variable [value] => 0 ) [price] => Array ( [type] => variable [value] => €70.75 ) [wholesale_price] => Array ( [type] => variable [value] => 36.300000 ) [unity] => Array ( [type] => variable [value] => ) [unit_price_ratio] => Array ( [type] => variable [value] => 0.000000 ) [additional_shipping_cost] => Array ( [type] => variable [value] => 0.00 ) [customizable] => Array ( [type] => variable [value] => 0 ) [text_fields] => Array ( [type] => variable [value] => 0 ) [uploadable_files] => Array ( [type] => variable [value] => 0 ) [redirect_type] => Array ( [type] => variable [value] => 404 ) [id_type_redirected] => Array ( [type] => variable [value] => 0 ) [available_for_order] => Array ( [type] => variable [value] => 1 ) [available_date] => Array ( [type] => variable [value] => ) [show_condition] => Array ( [type] => variable [value] => 0 ) [indexed] => Array ( [type] => variable [value] => 1 ) [visibility] => Array ( [type] => variable [value] => both ) [cache_default_attribute] => Array ( [type] => variable [value] => 62957 ) [advanced_stock_management] => Array ( [type] => variable [value] => 0 ) [date_add] => Array ( [type] => variable [value] => 2013-07-25 17:44:53 ) [date_upd] => Array ( [type] => variable [value] => 2023-11-27 14:59:56 ) [pack_stock_type] => Array ( [type] => variable [value] => 3 ) [meta_description] => Array ( [type] => variable [value] => The PXR Spinlock cleats provide the best control for large sails, fast and accurate control of hand-laid lines ) [meta_keywords] => Array ( [type] => variable [value] => ) [meta_title] => Array ( [type] => variable [value] => Mini Blocker PXR 6/10 mm | Picksea ) [link_rewrite] => Array ( [type] => variable [value] => mini-blocker-pxr-6-10mm ) [name] => Array ( [type] => variable [value] => Mini Blocker PXR 6/10 mm ) [description] => Array ( [type] => variable [value] =>

Robust anodized alloy cam and base
Prevents accidental re-tightening

| | | | | |
| --- | --- | --- | --- | --- |
| Model | Rope diameter | Maximum workload | Breaking load | Weight |
| PXR0206 | 2-6 mm | 140 kg | 280 kg | 43 g |
| PXR0206/SW | 2-6 mm | 140 kg | 280 kg | 77 g |
| PXR0206/VP | 2-6 mm | 140 kg | 280 kg | 97 g |
| PXR0206/T | 2-6 mm | 140 kg | 280 kg | 53 g |
| PXR0810 | 8-10 mm | 200 kg | 400 kg | 84 g |
| PXR0810/SW | 8-10 mm | 200 kg | 400 kg | 124 g |
| PXR0810/T | 8-10 mm | 200 kg | 400 kg | 101 g |

) [description_short] => Array ( [type] => variable [value] =>

The PXR Spinlock cleats provide the best control for large sails, fast and accurate control of hand-laid lines. This makes them ideal for single-ended spinnaker halyards. The range is divided into two sizes: 2-6 mm and 8-10 mm, and four profiles: Retrofit (T), Turret (SW), Central Pivot (VP) and Mast Attachment.

RETROFIT (T)

The retrofit jammers have their holes adjusted to allow the replacement of traditional cleats. The 2-6 mm version (27 mm holes) for control rods and the 8-10 mm version (38 mm holes) suitable for mainsail jammers, boom vang blockers, boom vang blockers and runners.

TOURELLE (SW)

The 2-6 mm version is ideal for use as a blocker for centre and downhaul jib sheets on dinghies. The 8-10 mm version of the PXR blocker is more suitable for control applications on the swivel cleats of large boats.

CENTRAL PIVOT (CP)

Only available in 2-6 mm, this profile is ideal for guiding control lines on the sides, under the boom, for boom vang or catamaran sprit.

MOUNTING ON THE MAST

These two models PXR0206 and PXR0810 fit on your mast. They are suitable for most keelboats up to 24 feet.

) [available_now] => Array ( [type] => variable [value] => ) [available_later] => Array ( [type] => variable [value] => ) [video] => Array ( [type] => variable [value] => ) [personnalisation] => Array ( [type] => variable [value] => 0 ) [markdown] => Array ( [type] => variable [value] => ) [catdecathon] => Array ( [type] => variable [value] => ) [id_product] => Array ( [type] => variable [value] => 23145 ) [out_of_stock] => Array ( [type] => variable [value] => 1 ) [new] => Array ( [type] => variable [value] => 0 ) [id_product_attribute] => Array ( [type] => variable [value] => 62957 ) [quantity_wanted] => Array ( [type] => variable [value] => 1 ) [extraContent] => Array ( [type] => variable [value] => Array ( ) ) [allow_oosp] => Array ( [type] => variable [value] => 1 ) [category] => Array ( [type] => variable [value] => jamming-cleats ) [category_name] => Array ( [type] => variable [value] => Jamming cleats ) [link] => Array ( [type] => variable [value] => https://www.picksea.com/en/mini-blocker-pxr-6-10mm-spinlock-23145.html ) [attribute_price] => Array ( [type] => variable [value] => 22.33 ) [price_tax_exc] => Array ( [type] => variable [value] => 70.746667 ) [price_without_reduction] => Array ( [type] => variable [value] => 70.746667 ) [price_without_reduction_without_tax] => Array ( [type] => variable [value] => 70.746667 ) [reduction] => Array ( [type] => variable [value] => 0 ) [reduction_without_tax] => Array ( [type] => variable [value] => 0 ) [specific_prices] => Array ( [type] => variable [value] => Array ( ) ) [quantity] => Array ( [type] => variable [value] => 2 ) [quantity_all_versions] => Array ( [type] => variable [value] => 7 ) [id_image] => Array ( [type] => variable [value] => en-default ) [features] => Array ( [type] => variable [value] => Array ( ) ) [virtual] => Array ( [type] => variable [value] => 0 ) [pack] => Array ( [type] => variable [value] => 0 ) [packItems] => Array ( [type] => variable [value] => Array ( ) ) [nopackprice] => Array ( [type] => variable [value] => 0 ) [customization_required] => Array ( [type] => variable [value] => ) [rate] => Array ( [type] => variable [value] => 0 ) [tax_name] => Array ( [type] => variable [value] => ) [ecotax_rate] => Array ( [type] => variable [value] => 0 ) [unit_price] => Array ( [type] => variable [value] => ) [customizations] => Array ( [type] => variable [value] => Array ( [fields] => Array ( ) ) ) [id_customization] => Array ( [type] => variable [value] => 0 ) [is_customizable] => Array ( [type] => variable [value] => ) [show_quantities] => Array ( [type] => variable [value] => 1 ) [quantity_label] => Array ( [type] => variable [value] => Items ) [customer_group_discount] => Array ( [type] => variable [value] => 0 ) [title] => Array ( [type] => variable [value] => Mini Blocker PXR 6/10 mm ) [images] => Array ( [type] => variable [value] => Array ( [0] => Array ( [bySize] => Array ( [small_default] => Array ( [url] => https://www.picksea.com/78139-small_default/mini-blocker-pxr-6-10mm.jpg [width] => 98 [height] => 98 ) [cart_default] => Array ( [url] => https://www.picksea.com/78139-cart_default/mini-blocker-pxr-6-10mm.jpg [width] => 125 [height] => 125 ) [home_default] => Array ( [url] => https://www.picksea.com/78139-home_default/mini-blocker-pxr-6-10mm.jpg [width] => 250 [height] => 250 ) [home_large] => Array ( [url] => https://www.picksea.com/78139-home_large/mini-blocker-pxr-6-10mm.jpg [width] => 280 [height] => 280 ) [medium_default] => Array ( [url] => https://www.picksea.com/78139-medium_default/mini-blocker-pxr-6-10mm.jpg [width] => 452 [height] => 452 ) [large_default] => Array ( [url] => https://www.picksea.com/78139-large_default/mini-blocker-pxr-6-10mm.jpg [width] => 800 [height] => 800 ) ) [small] => Array ( [url] => https://www.picksea.com/78139-small_default/mini-blocker-pxr-6-10mm.jpg [width] => 98 [height] => 98 ) [medium] => Array ( [url] => https://www.picksea.com/78139-home_large/mini-blocker-pxr-6-10mm.jpg [width] => 280 [height] => 280 ) [large] => Array ( [url] => https://www.picksea.com/78139-large_default/mini-blocker-pxr-6-10mm.jpg [width] => 800 [height] => 800 ) [legend] => [cover] => 1 [id_image] => 78139 [position] => 1 [associatedVariants] => Array ( ) ) [1] => Array ( [bySize] => Array ( [small_default] => Array ( [url] => https://www.picksea.com/78138-small_default/mini-blocker-pxr-6-10mm.jpg [width] => 98 [height] => 98 ) [cart_default] => Array ( [url] => https://www.picksea.com/78138-cart_default/mini-blocker-pxr-6-10mm.jpg [width] => 125 [height] => 125 ) [home_default] => Array ( [url] => https://www.picksea.com/78138-home_default/mini-blocker-pxr-6-10mm.jpg [width] => 250 [height] => 250 ) [home_large] => Array ( [url] => https://www.picksea.com/78138-home_large/mini-blocker-pxr-6-10mm.jpg [width] => 280 [height] => 280 ) [medium_default] => Array ( [url] => https://www.picksea.com/78138-medium_default/mini-blocker-pxr-6-10mm.jpg [width] => 452 [height] => 452 ) [large_default] => Array ( [url] => https://www.picksea.com/78138-large_default/mini-blocker-pxr-6-10mm.jpg [width] => 800 [height] => 800 ) ) [small] => Array ( [url] => https://www.picksea.com/78138-small_default/mini-blocker-pxr-6-10mm.jpg [width] => 98 [height] => 98 ) [medium] => Array ( [url] => https://www.picksea.com/78138-home_large/mini-blocker-pxr-6-10mm.jpg [width] => 280 [height] => 280 ) [large] => Array ( [url] => https://www.picksea.com/78138-large_default/mini-blocker-pxr-6-10mm.jpg [width] => 800 [height] => 800 ) [legend] => [cover] => [id_image] => 78138 [position] => 2 [associatedVariants] => Array ( ) ) [2] => Array ( [bySize] => Array ( [small_default] => Array ( [url] => https://www.picksea.com/78137-small_default/mini-blocker-pxr-6-10mm.jpg [width] => 98 [height] => 98 ) [cart_default] => Array ( [url] => https://www.picksea.com/78137-cart_default/mini-blocker-pxr-6-10mm.jpg [width] => 125 [height] => 125 ) [home_default] => Array ( [url] => https://www.picksea.com/78137-home_default/mini-blocker-pxr-6-10mm.jpg [width] => 250 [height] => 250 ) [home_large] => Array ( [url] => https://www.picksea.com/78137-home_large/mini-blocker-pxr-6-10mm.jpg [width] => 280 [height] => 280 ) [medium_default] => Array ( [url] => https://www.picksea.com/78137-medium_default/mini-blocker-pxr-6-10mm.jpg [width] => 452 [height] => 452 ) [large_default] => Array ( [url] => https://www.picksea.com/78137-large_default/mini-blocker-pxr-6-10mm.jpg [width] => 800 [height] => 800 ) ) [small] => Array ( [url] => https://www.picksea.com/78137-small_default/mini-blocker-pxr-6-10mm.jpg [width] => 98 [height] => 98 ) [medium] => Array ( [url] => https://www.picksea.com/78137-home_large/mini-blocker-pxr-6-10mm.jpg [width] => 280 [height] => 280 ) [large] => Array ( [url] => https://www.picksea.com/78137-large_default/mini-blocker-pxr-6-10mm.jpg [width] => 800 [height] => 800 ) [legend] => [cover] => [id_image] => 78137 [position] => 3 [associatedVariants] => Array ( ) ) [3] => Array ( [bySize] => Array ( [small_default] => Array ( [url] => https://www.picksea.com/78148-small_default/mini-blocker-pxr-6-10mm.jpg [width] => 98 [height] => 98 ) [cart_default] => Array ( [url] => https://www.picksea.com/78148-cart_default/mini-blocker-pxr-6-10mm.jpg [width] => 125 [height] => 125 ) [home_default] => Array ( [url] => https://www.picksea.com/78148-home_default/mini-blocker-pxr-6-10mm.jpg [width] => 250 [height] => 250 ) [home_large] => Array ( [url] => https://www.picksea.com/78148-home_large/mini-blocker-pxr-6-10mm.jpg [width] => 280 [height] => 280 ) [medium_default] => Array ( [url] => https://www.picksea.com/78148-medium_default/mini-blocker-pxr-6-10mm.jpg [width] => 452 [height] => 452 ) [large_default] => Array ( [url] => https://www.picksea.com/78148-large_default/mini-blocker-pxr-6-10mm.jpg [width] => 800 [height] => 800 ) ) [small] => Array ( [url] => https://www.picksea.com/78148-small_default/mini-blocker-pxr-6-10mm.jpg [width] => 98 [height] => 98 ) [medium] => Array ( [url] => https://www.picksea.com/78148-home_large/mini-blocker-pxr-6-10mm.jpg [width] => 280 [height] => 280 ) [large] => Array ( [url] => https://www.picksea.com/78148-large_default/mini-blocker-pxr-6-10mm.jpg [width] => 800 [height] => 800 ) [legend] => [cover] => [id_image] => 78148 [position] => 4 [associatedVariants] => Array ( ) ) [4] => Array ( [bySize] => Array ( [small_default] => Array ( [url] => https://www.picksea.com/78147-small_default/mini-blocker-pxr-6-10mm.jpg [width] => 98 [height] => 98 ) [cart_default] => Array ( [url] => https://www.picksea.com/78147-cart_default/mini-blocker-pxr-6-10mm.jpg [width] => 125 [height] => 125 ) [home_default] => Array ( [url] => https://www.picksea.com/78147-home_default/mini-blocker-pxr-6-10mm.jpg [width] => 250 [height] => 250 ) [home_large] => Array ( [url] => https://www.picksea.com/78147-home_large/mini-blocker-pxr-6-10mm.jpg [width] => 280 [height] => 280 ) [medium_default] => Array ( [url] => https://www.picksea.com/78147-medium_default/mini-blocker-pxr-6-10mm.jpg [width] => 452 [height] => 452 ) [large_default] => Array ( [url] => https://www.picksea.com/78147-large_default/mini-blocker-pxr-6-10mm.jpg [width] => 800 [height] => 800 ) ) [small] => Array ( [url] => https://www.picksea.com/78147-small_default/mini-blocker-pxr-6-10mm.jpg [width] => 98 [height] => 98 ) [medium] => Array ( [url] => https://www.picksea.com/78147-home_large/mini-blocker-pxr-6-10mm.jpg [width] => 280 [height] => 280 ) [large] => Array ( [url] => https://www.picksea.com/78147-large_default/mini-blocker-pxr-6-10mm.jpg [width] => 800 [height] => 800 ) [legend] => [cover] => [id_image] => 78147 [position] => 5 [associatedVariants] => Array ( ) ) [5] => Array ( [bySize] => Array ( [small_default] => Array ( [url] => https://www.picksea.com/78144-small_default/mini-blocker-pxr-6-10mm.jpg [width] => 98 [height] => 98 ) [cart_default] => Array ( [url] => https://www.picksea.com/78144-cart_default/mini-blocker-pxr-6-10mm.jpg [width] => 125 [height] => 125 ) [home_default] => Array ( [url] => https://www.picksea.com/78144-home_default/mini-blocker-pxr-6-10mm.jpg [width] => 250 [height] => 250 ) [home_large] => Array ( [url] => https://www.picksea.com/78144-home_large/mini-blocker-pxr-6-10mm.jpg [width] => 280 [height] => 280 ) [medium_default] => Array ( [url] => https://www.picksea.com/78144-medium_default/mini-blocker-pxr-6-10mm.jpg [width] => 452 [height] => 452 ) [large_default] => Array ( [url] => https://www.picksea.com/78144-large_default/mini-blocker-pxr-6-10mm.jpg [width] => 800 [height] => 800 ) ) [small] => Array ( [url] => https://www.picksea.com/78144-small_default/mini-blocker-pxr-6-10mm.jpg [width] => 98 [height] => 98 ) [medium] => Array ( [url] => https://www.picksea.com/78144-home_large/mini-blocker-pxr-6-10mm.jpg [width] => 280 [height] => 280 ) [large] => Array ( [url] => https://www.picksea.com/78144-large_default/mini-blocker-pxr-6-10mm.jpg [width] => 800 [height] => 800 ) [legend] => [cover] => [id_image] => 78144 [position] => 6 [associatedVariants] => Array ( ) ) ) ) [cover] => Array ( [type] => variable [value] => Array ( [bySize] => Array ( [small_default] => Array ( [url] => https://www.picksea.com/78139-small_default/mini-blocker-pxr-6-10mm.jpg [width] => 98 [height] => 98 ) [cart_default] => Array ( [url] => https://www.picksea.com/78139-cart_default/mini-blocker-pxr-6-10mm.jpg [width] => 125 [height] => 125 ) [home_default] => Array ( [url] => https://www.picksea.com/78139-home_default/mini-blocker-pxr-6-10mm.jpg [width] => 250 [height] => 250 ) [home_large] => Array ( [url] => https://www.picksea.com/78139-home_large/mini-blocker-pxr-6-10mm.jpg [width] => 280 [height] => 280 ) [medium_default] => Array ( [url] => https://www.picksea.com/78139-medium_default/mini-blocker-pxr-6-10mm.jpg [width] => 452 [height] => 452 ) [large_default] => Array ( [url] => https://www.picksea.com/78139-large_default/mini-blocker-pxr-6-10mm.jpg [width] => 800 [height] => 800 ) ) [small] => Array ( [url] => https://www.picksea.com/78139-small_default/mini-blocker-pxr-6-10mm.jpg [width] => 98 [height] => 98 ) [medium] => Array ( [url] => https://www.picksea.com/78139-home_large/mini-blocker-pxr-6-10mm.jpg [width] => 280 [height] => 280 ) [large] => Array ( [url] => https://www.picksea.com/78139-large_default/mini-blocker-pxr-6-10mm.jpg [width] => 800 [height] => 800 ) [legend] => [cover] => 1 [id_image] => 78139 [position] => 1 [associatedVariants] => Array ( ) ) ) [has_discount] => Array ( [type] => variable [value] => ) [discount_type] => Array ( [type] => variable [value] => ) [discount_percentage] => Array ( [type] => variable [value] => ) [discount_percentage_absolute] => Array ( [type] => variable [value] => ) [discount_amount] => Array ( [type] => variable [value] => ) [discount_amount_to_display] => Array ( [type] => variable [value] => ) [price_amount] => Array ( [type] => variable [value] => 70.75 ) [regular_price_amount] => Array ( [type] => variable [value] => 70.75 ) [regular_price] => Array ( [type] => variable [value] => €70.75 ) [discount_to_display] => Array ( [type] => variable [value] => ) [unit_price_full] => Array ( [type] => variable [value] => ) [show_availability] => Array ( [type] => variable [value] => 1 ) [availability_date] => Array ( [type] => variable [value] => ) [availability_message] => Array ( [type] => variable [value] => In stock ) [availability] => Array ( [type] => variable [value] => available ) ) ) [arrayAccessIterator:PrestaShop\PrestaShop\Adapter\Presenter\AbstractLazyArray:private] => ArrayIterator Object ( [storage:ArrayIterator:private] => ArrayObject Object ( [storage:ArrayObject:private] => Array ( [id] => Array ( [type] => method [value] => getId ) [attributes] => Array ( [type] => method [value] => getAttributes ) [show_price] => Array ( [type] => method [value] => getShowPrice ) [weight_unit] => Array ( [type] => method [value] => getWeightUnit ) [url] => Array ( [type] => method [value] => getUrl ) [canonical_url] => Array ( [type] => method [value] => getCanonicalUrl ) [add_to_cart_url] => Array ( [type] => method [value] => getAddToCartUrl ) [condition] => Array ( [type] => method [value] => getCondition ) [delivery_information] => Array ( [type] => method [value] => getDeliveryInformation ) [embedded_attributes] => Array ( [type] => method [value] => getEmbeddedAttributes ) [file_size_formatted] => Array ( [type] => method [value] => getFileSizeFormatted ) [attachments] => Array ( [type] => method [value] => getAttachments ) [quantity_discounts] => Array ( [type] => method [value] => getQuantityDiscounts ) [reference_to_display] => Array ( [type] => method [value] => getReferenceToDisplay ) [grouped_features] => Array ( [type] => method [value] => getGroupedFeatures ) [seo_availability] => Array ( [type] => method [value] => getSeoAvailability ) [labels] => Array ( [type] => method [value] => getLabels ) [ecotax] => Array ( [type] => method [value] => getEcotax ) [flags] => Array ( [type] => method [value] => getFlags ) [main_variants] => Array ( [type] => method [value] => getMainVariants ) [specific_references] => Array ( [type] => method [value] => getSpecificReferences ) [id_shop_default] => Array ( [type] => variable [value] => 1 ) [id_manufacturer] => Array ( [type] => variable [value] => 39 ) [id_supplier] => Array ( [type] => variable [value] => 28 ) [reference] => Array ( [type] => variable [value] => SP-MINIPXR ) [supplier_reference] => Array ( [type] => variable [value] => ) [location] => Array ( [type] => variable [value] => ) [width] => Array ( [type] => variable [value] => 0.000000 ) [height] => Array ( [type] => variable [value] => 0.000000 ) [depth] => Array ( [type] => variable [value] => 0.000000 ) [weight] => Array ( [type] => variable [value] => 0.200000 ) [quantity_discount] => Array ( [type] => variable [value] => 0 ) [ean13] => Array ( [type] => variable [value] => ) [isbn] => Array ( [type] => variable [value] => ) [upc] => Array ( [type] => variable [value] => ) [cache_is_pack] => Array ( [type] => variable [value] => 0 ) [cache_has_attachments] => Array ( [type] => variable [value] => 0 ) [is_virtual] => Array ( [type] => variable [value] => 0 ) [state] => Array ( [type] => variable [value] => 1 ) [additional_delivery_times] => Array ( [type] => variable [value] => 1 ) [delivery_in_stock] => Array ( [type] => variable [value] => ) [delivery_out_stock] => Array ( [type] => variable [value] => ) [id_category_default] => Array ( [type] => variable [value] => 106050 ) [id_tax_rules_group] => Array ( [type] => variable [value] => 36 ) [on_sale] => Array ( [type] => variable [value] => 0 ) [online_only] => Array ( [type] => variable [value] => 0 ) [minimal_quantity] => Array ( [type] => variable [value] => 1 ) [low_stock_threshold] => Array ( [type] => variable [value] => ) [low_stock_alert] => Array ( [type] => variable [value] => 0 ) [price] => Array ( [type] => variable [value] => €70.75 ) [wholesale_price] => Array ( [type] => variable [value] => 36.300000 ) [unity] => Array ( [type] => variable [value] => ) [unit_price_ratio] => Array ( [type] => variable [value] => 0.000000 ) [additional_shipping_cost] => Array ( [type] => variable [value] => 0.00 ) [customizable] => Array ( [type] => variable [value] => 0 ) [text_fields] => Array ( [type] => variable [value] => 0 ) [uploadable_files] => Array ( [type] => variable [value] => 0 ) [redirect_type] => Array ( [type] => variable [value] => 404 ) [id_type_redirected] => Array ( [type] => variable [value] => 0 ) [available_for_order] => Array ( [type] => variable [value] => 1 ) [available_date] => Array ( [type] => variable [value] => ) [show_condition] => Array ( [type] => variable [value] => 0 ) [indexed] => Array ( [type] => variable [value] => 1 ) [visibility] => Array ( [type] => variable [value] => both ) [cache_default_attribute] => Array ( [type] => variable [value] => 62957 ) [advanced_stock_management] => Array ( [type] => variable [value] => 0 ) [date_add] => Array ( [type] => variable [value] => 2013-07-25 17:44:53 ) [date_upd] => Array ( [type] => variable [value] => 2023-11-27 14:59:56 ) [pack_stock_type] => Array ( [type] => variable [value] => 3 ) [meta_description] => Array ( [type] => variable [value] => The PXR Spinlock cleats provide the best control for large sails, fast and accurate control of hand-laid lines ) [meta_keywords] => Array ( [type] => variable [value] => ) [meta_title] => Array ( [type] => variable [value] => Mini Blocker PXR 6/10 mm | Picksea ) [link_rewrite] => Array ( [type] => variable [value] => mini-blocker-pxr-6-10mm ) [name] => Array ( [type] => variable [value] => Mini Blocker PXR 6/10 mm ) [description] => Array ( [type] => variable [value] =>

Robust anodized alloy cam and base
Prevents accidental re-tightening

| | | | | |
| --- | --- | --- | --- | --- |
| Model | Rope diameter | Maximum workload | Breaking load | Weight |
| PXR0206 | 2-6 mm | 140 kg | 280 kg | 43 g |
| PXR0206/SW | 2-6 mm | 140 kg | 280 kg | 77 g |
| PXR0206/VP | 2-6 mm | 140 kg | 280 kg | 97 g |
| PXR0206/T | 2-6 mm | 140 kg | 280 kg | 53 g |
| PXR0810 | 8-10 mm | 200 kg | 400 kg | 84 g |
| PXR0810/SW | 8-10 mm | 200 kg | 400 kg | 124 g |
| PXR0810/T | 8-10 mm | 200 kg | 400 kg | 101 g |

) [description_short] => Array ( [type] => variable [value] =>

The PXR Spinlock cleats provide the best control for large sails, fast and accurate control of hand-laid lines. This makes them ideal for single-ended spinnaker halyards. The range is divided into two sizes: 2-6 mm and 8-10 mm, and four profiles: Retrofit (T), Turret (SW), Central Pivot (VP) and Mast Attachment.

RETROFIT (T)

The retrofit jammers have their holes adjusted to allow the replacement of traditional cleats. The 2-6 mm version (27 mm holes) for control rods and the 8-10 mm version (38 mm holes) suitable for mainsail jammers, boom vang blockers, boom vang blockers and runners.

TOURELLE (SW)

The 2-6 mm version is ideal for use as a blocker for centre and downhaul jib sheets on dinghies. The 8-10 mm version of the PXR blocker is more suitable for control applications on the swivel cleats of large boats.

CENTRAL PIVOT (CP)

Only available in 2-6 mm, this profile is ideal for guiding control lines on the sides, under the boom, for boom vang or catamaran sprit.

MOUNTING ON THE MAST

These two models PXR0206 and PXR0810 fit on your mast. They are suitable for most keelboats up to 24 feet.

) [available_now] => Array ( [type] => variable [value] => ) [available_later] => Array ( [type] => variable [value] => ) [video] => Array ( [type] => variable [value] => ) [personnalisation] => Array ( [type] => variable [value] => 0 ) [markdown] => Array ( [type] => variable [value] => ) [catdecathon] => Array ( [type] => variable [value] => ) [id_product] => Array ( [type] => variable [value] => 23145 ) [out_of_stock] => Array ( [type] => variable [value] => 1 ) [new] => Array ( [type] => variable [value] => 0 ) [id_product_attribute] => Array ( [type] => variable [value] => 62957 ) [quantity_wanted] => Array ( [type] => variable [value] => 1 ) [extraContent] => Array ( [type] => variable [value] => Array ( ) ) [allow_oosp] => Array ( [type] => variable [value] => 1 ) [category] => Array ( [type] => variable [value] => jamming-cleats ) [category_name] => Array ( [type] => variable [value] => Jamming cleats ) [link] => Array ( [type] => variable [value] => https://www.picksea.com/en/mini-blocker-pxr-6-10mm-spinlock-23145.html ) [attribute_price] => Array ( [type] => variable [value] => 22.33 ) [price_tax_exc] => Array ( [type] => variable [value] => 70.746667 ) [price_without_reduction] => Array ( [type] => variable [value] => 70.746667 ) [price_without_reduction_without_tax] => Array ( [type] => variable [value] => 70.746667 ) [reduction] => Array ( [type] => variable [value] => 0 ) [reduction_without_tax] => Array ( [type] => variable [value] => 0 ) [specific_prices] => Array ( [type] => variable [value] => Array ( ) ) [quantity] => Array ( [type] => variable [value] => 2 ) [quantity_all_versions] => Array ( [type] => variable [value] => 7 ) [id_image] => Array ( [type] => variable [value] => en-default ) [features] => Array ( [type] => variable [value] => Array ( ) ) [virtual] => Array ( [type] => variable [value] => 0 ) [pack] => Array ( [type] => variable [value] => 0 ) [packItems] => Array ( [type] => variable [value] => Array ( ) ) [nopackprice] => Array ( [type] => variable [value] => 0 ) [customization_required] => Array ( [type] => variable [value] => ) [rate] => Array ( [type] => variable [value] => 0 ) [tax_name] => Array ( [type] => variable [value] => ) [ecotax_rate] => Array ( [type] => variable [value] => 0 ) [unit_price] => Array ( [type] => variable [value] => ) [customizations] => Array ( [type] => variable [value] => Array ( [fields] => Array ( ) ) ) [id_customization] => Array ( [type] => variable [value] => 0 ) [is_customizable] => Array ( [type] => variable [value] => ) [show_quantities] => Array ( [type] => variable [value] => 1 ) [quantity_label] => Array ( [type] => variable [value] => Items ) [customer_group_discount] => Array ( [type] => variable [value] => 0 ) [title] => Array ( [type] => variable [value] => Mini Blocker PXR 6/10 mm ) [images] => Array ( [type] => variable [value] => Array ( [0] => Array ( [bySize] => Array ( [small_default] => Array ( [url] => https://www.picksea.com/78139-small_default/mini-blocker-pxr-6-10mm.jpg [width] => 98 [height] => 98 ) [cart_default] => Array ( [url] => https://www.picksea.com/78139-cart_default/mini-blocker-pxr-6-10mm.jpg [width] => 125 [height] => 125 ) [home_default] => Array ( [url] => https://www.picksea.com/78139-home_default/mini-blocker-pxr-6-10mm.jpg [width] => 250 [height] => 250 ) [home_large] => Array ( [url] => https://www.picksea.com/78139-home_large/mini-blocker-pxr-6-10mm.jpg [width] => 280 [height] => 280 ) [medium_default] => Array ( [url] => https://www.picksea.com/78139-medium_default/mini-blocker-pxr-6-10mm.jpg [width] => 452 [height] => 452 ) [large_default] => Array ( [url] => https://www.picksea.com/78139-large_default/mini-blocker-pxr-6-10mm.jpg [width] => 800 [height] => 800 ) ) [small] => Array ( [url] => https://www.picksea.com/78139-small_default/mini-blocker-pxr-6-10mm.jpg [width] => 98 [height] => 98 ) [medium] => Array ( [url] => https://www.picksea.com/78139-home_large/mini-blocker-pxr-6-10mm.jpg [width] => 280 [height] => 280 ) [large] => Array ( [url] => https://www.picksea.com/78139-large_default/mini-blocker-pxr-6-10mm.jpg [width] => 800 [height] => 800 ) [legend] => [cover] => 1 [id_image] => 78139 [position] => 1 [associatedVariants] => Array ( ) ) [1] => Array ( [bySize] => Array ( [small_default] => Array ( [url] => https://www.picksea.com/78138-small_default/mini-blocker-pxr-6-10mm.jpg [width] => 98 [height] => 98 ) [cart_default] => Array ( [url] => https://www.picksea.com/78138-cart_default/mini-blocker-pxr-6-10mm.jpg [width] => 125 [height] => 125 ) [home_default] => Array ( [url] => https://www.picksea.com/78138-home_default/mini-blocker-pxr-6-10mm.jpg [width] => 250 [height] => 250 ) [home_large] => Array ( [url] => https://www.picksea.com/78138-home_large/mini-blocker-pxr-6-10mm.jpg [width] => 280 [height] => 280 ) [medium_default] => Array ( [url] => https://www.picksea.com/78138-medium_default/mini-blocker-pxr-6-10mm.jpg [width] => 452 [height] => 452 ) [large_default] => Array ( [url] => https://www.picksea.com/78138-large_default/mini-blocker-pxr-6-10mm.jpg [width] => 800 [height] => 800 ) ) [small] => Array ( [url] => https://www.picksea.com/78138-small_default/mini-blocker-pxr-6-10mm.jpg [width] => 98 [height] => 98 ) [medium] => Array ( [url] => https://www.picksea.com/78138-home_large/mini-blocker-pxr-6-10mm.jpg [width] => 280 [height] => 280 ) [large] => Array ( [url] => https://www.picksea.com/78138-large_default/mini-blocker-pxr-6-10mm.jpg [width] => 800 [height] => 800 ) [legend] => [cover] => [id_image] => 78138 [position] => 2 [associatedVariants] => Array ( ) ) [2] => Array ( [bySize] => Array ( [small_default] => Array ( [url] => https://www.picksea.com/78137-small_default/mini-blocker-pxr-6-10mm.jpg [width] => 98 [height] => 98 ) [cart_default] => Array ( [url] => https://www.picksea.com/78137-cart_default/mini-blocker-pxr-6-10mm.jpg [width] => 125 [height] => 125 ) [home_default] => Array ( [url] => https://www.picksea.com/78137-home_default/mini-blocker-pxr-6-10mm.jpg [width] => 250 [height] => 250 ) [home_large] => Array ( [url] => https://www.picksea.com/78137-home_large/mini-blocker-pxr-6-10mm.jpg [width] => 280 [height] => 280 ) [medium_default] => Array ( [url] => https://www.picksea.com/78137-medium_default/mini-blocker-pxr-6-10mm.jpg [width] => 452 [height] => 452 ) [large_default] => Array ( [url] => https://www.picksea.com/78137-large_default/mini-blocker-pxr-6-10mm.jpg [width] => 800 [height] => 800 ) ) [small] => Array ( [url] => https://www.picksea.com/78137-small_default/mini-blocker-pxr-6-10mm.jpg [width] => 98 [height] => 98 ) [medium] => Array ( [url] => https://www.picksea.com/78137-home_large/mini-blocker-pxr-6-10mm.jpg [width] => 280 [height] => 280 ) [large] => Array ( [url] => https://www.picksea.com/78137-large_default/mini-blocker-pxr-6-10mm.jpg [width] => 800 [height] => 800 ) [legend] => [cover] => [id_image] => 78137 [position] => 3 [associatedVariants] => Array ( ) ) [3] => Array ( [bySize] => Array ( [small_default] => Array ( [url] => https://www.picksea.com/78148-small_default/mini-blocker-pxr-6-10mm.jpg [width] => 98 [height] => 98 ) [cart_default] => Array ( [url] => https://www.picksea.com/78148-cart_default/mini-blocker-pxr-6-10mm.jpg [width] => 125 [height] => 125 ) [home_default] => Array ( [url] => https://www.picksea.com/78148-home_default/mini-blocker-pxr-6-10mm.jpg [width] => 250 [height] => 250 ) [home_large] => Array ( [url] => https://www.picksea.com/78148-home_large/mini-blocker-pxr-6-10mm.jpg [width] => 280 [height] => 280 ) [medium_default] => Array ( [url] => https://www.picksea.com/78148-medium_default/mini-blocker-pxr-6-10mm.jpg [width] => 452 [height] => 452 ) [large_default] => Array ( [url] => https://www.picksea.com/78148-large_default/mini-blocker-pxr-6-10mm.jpg [width] => 800 [height] => 800 ) ) [small] => Array ( [url] => https://www.picksea.com/78148-small_default/mini-blocker-pxr-6-10mm.jpg [width] => 98 [height] => 98 ) [medium] => Array ( [url] => https://www.picksea.com/78148-home_large/mini-blocker-pxr-6-10mm.jpg [width] => 280 [height] => 280 ) [large] => Array ( [url] => https://www.picksea.com/78148-large_default/mini-blocker-pxr-6-10mm.jpg [width] => 800 [height] => 800 ) [legend] => [cover] => [id_image] => 78148 [position] => 4 [associatedVariants] => Array ( ) ) [4] => Array ( [bySize] => Array ( [small_default] => Array ( [url] => https://www.picksea.com/78147-small_default/mini-blocker-pxr-6-10mm.jpg [width] => 98 [height] => 98 ) [cart_default] => Array ( [url] => https://www.picksea.com/78147-cart_default/mini-blocker-pxr-6-10mm.jpg [width] => 125 [height] => 125 ) [home_default] => Array ( [url] => https://www.picksea.com/78147-home_default/mini-blocker-pxr-6-10mm.jpg [width] => 250 [height] => 250 ) [home_large] => Array ( [url] => https://www.picksea.com/78147-home_large/mini-blocker-pxr-6-10mm.jpg [width] => 280 [height] => 280 ) [medium_default] => Array ( [url] => https://www.picksea.com/78147-medium_default/mini-blocker-pxr-6-10mm.jpg [width] => 452 [height] => 452 ) [large_default] => Array ( [url] => https://www.picksea.com/78147-large_default/mini-blocker-pxr-6-10mm.jpg [width] => 800 [height] => 800 ) ) [small] => Array ( [url] => https://www.picksea.com/78147-small_default/mini-blocker-pxr-6-10mm.jpg [width] => 98 [height] => 98 ) [medium] => Array ( [url] => https://www.picksea.com/78147-home_large/mini-blocker-pxr-6-10mm.jpg [width] => 280 [height] => 280 ) [large] => Array ( [url] => https://www.picksea.com/78147-large_default/mini-blocker-pxr-6-10mm.jpg [width] => 800 [height] => 800 ) [legend] => [cover] => [id_image] => 78147 [position] => 5 [associatedVariants] => Array ( ) ) [5] => Array ( [bySize] => Array ( [small_default] => Array ( [url] => https://www.picksea.com/78144-small_default/mini-blocker-pxr-6-10mm.jpg [width] => 98 [height] => 98 ) [cart_default] => Array ( [url] => https://www.picksea.com/78144-cart_default/mini-blocker-pxr-6-10mm.jpg [width] => 125 [height] => 125 ) [home_default] => Array ( [url] => https://www.picksea.com/78144-home_default/mini-blocker-pxr-6-10mm.jpg [width] => 250 [height] => 250 ) [home_large] => Array ( [url] => https://www.picksea.com/78144-home_large/mini-blocker-pxr-6-10mm.jpg [width] => 280 [height] => 280 ) [medium_default] => Array ( [url] => https://www.picksea.com/78144-medium_default/mini-blocker-pxr-6-10mm.jpg [width] => 452 [height] => 452 ) [large_default] => Array ( [url] => https://www.picksea.com/78144-large_default/mini-blocker-pxr-6-10mm.jpg [width] => 800 [height] => 800 ) ) [small] => Array ( [url] => https://www.picksea.com/78144-small_default/mini-blocker-pxr-6-10mm.jpg [width] => 98 [height] => 98 ) [medium] => Array ( [url] => https://www.picksea.com/78144-home_large/mini-blocker-pxr-6-10mm.jpg [width] => 280 [height] => 280 ) [large] => Array ( [url] => https://www.picksea.com/78144-large_default/mini-blocker-pxr-6-10mm.jpg [width] => 800 [height] => 800 ) [legend] => [cover] => [id_image] => 78144 [position] => 6 [associatedVariants] => Array ( ) ) ) ) [cover] => Array ( [type] => variable [value] => Array ( [bySize] => Array ( [small_default] => Array ( [url] => https://www.picksea.com/78139-small_default/mini-blocker-pxr-6-10mm.jpg [width] => 98 [height] => 98 ) [cart_default] => Array ( [url] => https://www.picksea.com/78139-cart_default/mini-blocker-pxr-6-10mm.jpg [width] => 125 [height] => 125 ) [home_default] => Array ( [url] => https://www.picksea.com/78139-home_default/mini-blocker-pxr-6-10mm.jpg [width] => 250 [height] => 250 ) [home_large] => Array ( [url] => https://www.picksea.com/78139-home_large/mini-blocker-pxr-6-10mm.jpg [width] => 280 [height] => 280 ) [medium_default] => Array ( [url] => https://www.picksea.com/78139-medium_default/mini-blocker-pxr-6-10mm.jpg [width] => 452 [height] => 452 ) [large_default] => Array ( [url] => https://www.picksea.com/78139-large_default/mini-blocker-pxr-6-10mm.jpg [width] => 800 [height] => 800 ) ) [small] => Array ( [url] => https://www.picksea.com/78139-small_default/mini-blocker-pxr-6-10mm.jpg [width] => 98 [height] => 98 ) [medium] => Array ( [url] => https://www.picksea.com/78139-home_large/mini-blocker-pxr-6-10mm.jpg [width] => 280 [height] => 280 ) [large] => Array ( [url] => https://www.picksea.com/78139-large_default/mini-blocker-pxr-6-10mm.jpg [width] => 800 [height] => 800 ) [legend] => [cover] => 1 [id_image] => 78139 [position] => 1 [associatedVariants] => Array ( ) ) ) [has_discount] => Array ( [type] => variable [value] => ) [discount_type] => Array ( [type] => variable [value] => ) [discount_percentage] => Array ( [type] => variable [value] => ) [discount_percentage_absolute] => Array ( [type] => variable [value] => ) [discount_amount] => Array ( [type] => variable [value] => ) [discount_amount_to_display] => Array ( [type] => variable [value] => ) [price_amount] => Array ( [type] => variable [value] => 70.75 ) [regular_price_amount] => Array ( [type] => variable [value] => 70.75 ) [regular_price] => Array ( [type] => variable [value] => €70.75 ) [discount_to_display] => Array ( [type] => variable [value] => ) [unit_price_full] => Array ( [type] => variable [value] => ) [show_availability] => Array ( [type] => variable [value] => 1 ) [availability_date] => Array ( [type] => variable [value] => ) [availability_message] => Array ( [type] => variable [value] => In stock ) [availability] => Array ( [type] => variable [value] => available ) ) ) ) [methodCacheResults:PrestaShop\PrestaShop\Adapter\Presenter\AbstractLazyArray:private] => Array ( [attributes] => Array ( [20058] => Array ( [id_attribute] => 21794 [id_attribute_group] => 20058 [name] => 6 mm SW [group] => Fitting size [reference] => SP-PXR0206/SW [ean13] => 5025138813747 [isbn] => [upc] => ) ) [url] => https://www.picksea.com/en/mini-blocker-pxr-6-10mm-spinlock-23145.html [weight_unit] => kg [reference_to_display] => SP-PXR0206/SW [flags] => Array ( ) [embedded_attributes] => Array ( [id_shop_default] => 1 [id_manufacturer] => 39 [id_supplier] => 28 [reference] => SP-MINIPXR [is_virtual] => 0 [delivery_in_stock] => [delivery_out_stock] => [id_category_default] => 106050 [on_sale] => 0 [online_only] => 0 [ecotax] => 0 [minimal_quantity] => 1 [low_stock_threshold] => [low_stock_alert] => 0 [price] => €70.75 [unity] => [unit_price_ratio] => 0.000000 [additional_shipping_cost] => 0.00 [customizable] => 0 [text_fields] => 0 [uploadable_files] => 0 [redirect_type] => 404 [id_type_redirected] => 0 [available_for_order] => 1 [available_date] => [show_condition] => 0 [condition] => new [show_price] => 1 [indexed] => 1 [visibility] => both [cache_default_attribute] => 62957 [advanced_stock_management] => 0 [date_add] => 2013-07-25 17:44:53 [date_upd] => 2023-11-27 14:59:56 [pack_stock_type] => 3 [meta_description] => The PXR Spinlock cleats provide the best control for large sails, fast and accurate control of hand-laid lines [meta_keywords] => [meta_title] => Mini Blocker PXR 6/10 mm | Picksea [link_rewrite] => mini-blocker-pxr-6-10mm [name] => Mini Blocker PXR 6/10 mm [description] =>

Robust anodized alloy cam and base
Prevents accidental re-tightening

| | | | | |
| --- | --- | --- | --- | --- |
| Model | Rope diameter | Maximum workload | Breaking load | Weight |
| PXR0206 | 2-6 mm | 140 kg | 280 kg | 43 g |
| PXR0206/SW | 2-6 mm | 140 kg | 280 kg | 77 g |
| PXR0206/VP | 2-6 mm | 140 kg | 280 kg | 97 g |
| PXR0206/T | 2-6 mm | 140 kg | 280 kg | 53 g |
| PXR0810 | 8-10 mm | 200 kg | 400 kg | 84 g |
| PXR0810/SW | 8-10 mm | 200 kg | 400 kg | 124 g |
| PXR0810/T | 8-10 mm | 200 kg | 400 kg | 101 g |

[description_short] =>

The PXR Spinlock cleats provide the best control for large sails, fast and accurate control of hand-laid lines. This makes them ideal for single-ended spinnaker halyards. The range is divided into two sizes: 2-6 mm and 8-10 mm, and four profiles: Retrofit (T), Turret (SW), Central Pivot (VP) and Mast Attachment.

RETROFIT (T)

The retrofit jammers have their holes adjusted to allow the replacement of traditional cleats. The 2-6 mm version (27 mm holes) for control rods and the 8-10 mm version (38 mm holes) suitable for mainsail jammers, boom vang blockers, boom vang blockers and runners.

TOURELLE (SW)

The 2-6 mm version is ideal for use as a blocker for centre and downhaul jib sheets on dinghies. The 8-10 mm version of the PXR blocker is more suitable for control applications on the swivel cleats of large boats.

CENTRAL PIVOT (CP)

Only available in 2-6 mm, this profile is ideal for guiding control lines on the sides, under the boom, for boom vang or catamaran sprit.

MOUNTING ON THE MAST

These two models PXR0206 and PXR0810 fit on your mast. They are suitable for most keelboats up to 24 feet.

[available_now] => [available_later] => [id] => 23145 [id_product] => 23145 [out_of_stock] => 1 [new] => 0 [id_product_attribute] => 62957 [quantity_wanted] => 1 [extraContent] => Array ( ) [allow_oosp] => 1 [category] => jamming-cleats [category_name] => Jamming cleats [link] => https://www.picksea.com/en/mini-blocker-pxr-6-10mm-spinlock-23145.html [attribute_price] => 22.33 [price_tax_exc] => 70.746667 [price_without_reduction] => 70.746667 [reduction] => 0 [specific_prices] => Array ( ) [quantity] => 2 [quantity_all_versions] => 7 [id_image] => en-default [features] => Array ( ) [attachments] => Array ( ) [virtual] => 0 [pack] => 0 [packItems] => Array ( ) [nopackprice] => 0 [customization_required] => [attributes] => Array ( [20058] => Array ( [id_attribute] => 21794 [id_attribute_group] => 20058 [name] => 6 mm SW [group] => Fitting size [reference] => SP-PXR0206/SW [ean13] => 5025138813747 [isbn] => [upc] => ) ) [rate] => 0 [tax_name] => [ecotax_rate] => 0 [unit_price] => [customizations] => Array ( [fields] => Array ( ) ) [id_customization] => 0 [is_customizable] => [show_quantities] => 1 [quantity_label] => Items [quantity_discounts] => Array ( ) [customer_group_discount] => 0 [images] => Array ( [0] => Array ( [bySize] => Array ( [small_default] => Array ( [url] => https://www.picksea.com/78139-small_default/mini-blocker-pxr-6-10mm.jpg [width] => 98 [height] => 98 ) [cart_default] => Array ( [url] => https://www.picksea.com/78139-cart_default/mini-blocker-pxr-6-10mm.jpg [width] => 125 [height] => 125 ) [home_default] => Array ( [url] => https://www.picksea.com/78139-home_default/mini-blocker-pxr-6-10mm.jpg [width] => 250 [height] => 250 ) [home_large] => Array ( [url] => https://www.picksea.com/78139-home_large/mini-blocker-pxr-6-10mm.jpg [width] => 280 [height] => 280 ) [medium_default] => Array ( [url] => https://www.picksea.com/78139-medium_default/mini-blocker-pxr-6-10mm.jpg [width] => 452 [height] => 452 ) [large_default] => Array ( [url] => https://www.picksea.com/78139-large_default/mini-blocker-pxr-6-10mm.jpg [width] => 800 [height] => 800 ) ) [small] => Array ( [url] => https://www.picksea.com/78139-small_default/mini-blocker-pxr-6-10mm.jpg [width] => 98 [height] => 98 ) [medium] => Array ( [url] => https://www.picksea.com/78139-home_large/mini-blocker-pxr-6-10mm.jpg [width] => 280 [height] => 280 ) [large] => Array ( [url] => https://www.picksea.com/78139-large_default/mini-blocker-pxr-6-10mm.jpg [width] => 800 [height] => 800 ) [legend] => [cover] => 1 [id_image] => 78139 [position] => 1 [associatedVariants] => Array ( ) ) [1] => Array ( [bySize] => Array ( [small_default] => Array ( [url] => https://www.picksea.com/78138-small_default/mini-blocker-pxr-6-10mm.jpg [width] => 98 [height] => 98 ) [cart_default] => Array ( [url] => https://www.picksea.com/78138-cart_default/mini-blocker-pxr-6-10mm.jpg [width] => 125 [height] => 125 ) [home_default] => Array ( [url] => https://www.picksea.com/78138-home_default/mini-blocker-pxr-6-10mm.jpg [width] => 250 [height] => 250 ) [home_large] => Array ( [url] => https://www.picksea.com/78138-home_large/mini-blocker-pxr-6-10mm.jpg [width] => 280 [height] => 280 ) [medium_default] => Array ( [url] => https://www.picksea.com/78138-medium_default/mini-blocker-pxr-6-10mm.jpg [width] => 452 [height] => 452 ) [large_default] => Array ( [url] => https://www.picksea.com/78138-large_default/mini-blocker-pxr-6-10mm.jpg [width] => 800 [height] => 800 ) ) [small] => Array ( [url] => https://www.picksea.com/78138-small_default/mini-blocker-pxr-6-10mm.jpg [width] => 98 [height] => 98 ) [medium] => Array ( [url] => https://www.picksea.com/78138-home_large/mini-blocker-pxr-6-10mm.jpg [width] => 280 [height] => 280 ) [large] => Array ( [url] => https://www.picksea.com/78138-large_default/mini-blocker-pxr-6-10mm.jpg [width] => 800 [height] => 800 ) [legend] => [cover] => [id_image] => 78138 [position] => 2 [associatedVariants] => Array ( ) ) [2] => Array ( [bySize] => Array ( [small_default] => Array ( [url] => https://www.picksea.com/78137-small_default/mini-blocker-pxr-6-10mm.jpg [width] => 98 [height] => 98 ) [cart_default] => Array ( [url] => https://www.picksea.com/78137-cart_default/mini-blocker-pxr-6-10mm.jpg [width] => 125 [height] => 125 ) [home_default] => Array ( [url] => https://www.picksea.com/78137-home_default/mini-blocker-pxr-6-10mm.jpg [width] => 250 [height] => 250 ) [home_large] => Array ( [url] => https://www.picksea.com/78137-home_large/mini-blocker-pxr-6-10mm.jpg [width] => 280 [height] => 280 ) [medium_default] => Array ( [url] => https://www.picksea.com/78137-medium_default/mini-blocker-pxr-6-10mm.jpg [width] => 452 [height] => 452 ) [large_default] => Array ( [url] => https://www.picksea.com/78137-large_default/mini-blocker-pxr-6-10mm.jpg [width] => 800 [height] => 800 ) ) [small] => Array ( [url] => https://www.picksea.com/78137-small_default/mini-blocker-pxr-6-10mm.jpg [width] => 98 [height] => 98 ) [medium] => Array ( [url] => https://www.picksea.com/78137-home_large/mini-blocker-pxr-6-10mm.jpg [width] => 280 [height] => 280 ) [large] => Array ( [url] => https://www.picksea.com/78137-large_default/mini-blocker-pxr-6-10mm.jpg [width] => 800 [height] => 800 ) [legend] => [cover] => [id_image] => 78137 [position] => 3 [associatedVariants] => Array ( ) ) [3] => Array ( [bySize] => Array ( [small_default] => Array ( [url] => https://www.picksea.com/78148-small_default/mini-blocker-pxr-6-10mm.jpg [width] => 98 [height] => 98 ) [cart_default] => Array ( [url] => https://www.picksea.com/78148-cart_default/mini-blocker-pxr-6-10mm.jpg [width] => 125 [height] => 125 ) [home_default] => Array ( [url] => https://www.picksea.com/78148-home_default/mini-blocker-pxr-6-10mm.jpg [width] => 250 [height] => 250 ) [home_large] => Array ( [url] => https://www.picksea.com/78148-home_large/mini-blocker-pxr-6-10mm.jpg [width] => 280 [height] => 280 ) [medium_default] => Array ( [url] => https://www.picksea.com/78148-medium_default/mini-blocker-pxr-6-10mm.jpg [width] => 452 [height] => 452 ) [large_default] => Array ( [url] => https://www.picksea.com/78148-large_default/mini-blocker-pxr-6-10mm.jpg [width] => 800 [height] => 800 ) ) [small] => Array ( [url] => https://www.picksea.com/78148-small_default/mini-blocker-pxr-6-10mm.jpg [width] => 98 [height] => 98 ) [medium] => Array ( [url] => https://www.picksea.com/78148-home_large/mini-blocker-pxr-6-10mm.jpg [width] => 280 [height] => 280 ) [large] => Array ( [url] => https://www.picksea.com/78148-large_default/mini-blocker-pxr-6-10mm.jpg [width] => 800 [height] => 800 ) [legend] => [cover] => [id_image] => 78148 [position] => 4 [associatedVariants] => Array ( ) ) [4] => Array ( [bySize] => Array ( [small_default] => Array ( [url] => https://www.picksea.com/78147-small_default/mini-blocker-pxr-6-10mm.jpg [width] => 98 [height] => 98 ) [cart_default] => Array ( [url] => https://www.picksea.com/78147-cart_default/mini-blocker-pxr-6-10mm.jpg [width] => 125 [height] => 125 ) [home_default] => Array ( [url] => https://www.picksea.com/78147-home_default/mini-blocker-pxr-6-10mm.jpg [width] => 250 [height] => 250 ) [home_large] => Array ( [url] => https://www.picksea.com/78147-home_large/mini-blocker-pxr-6-10mm.jpg [width] => 280 [height] => 280 ) [medium_default] => Array ( [url] => https://www.picksea.com/78147-medium_default/mini-blocker-pxr-6-10mm.jpg [width] => 452 [height] => 452 ) [large_default] => Array ( [url] => https://www.picksea.com/78147-large_default/mini-blocker-pxr-6-10mm.jpg [width] => 800 [height] => 800 ) ) [small] => Array ( [url] => https://www.picksea.com/78147-small_default/mini-blocker-pxr-6-10mm.jpg [width] => 98 [height] => 98 ) [medium] => Array ( [url] => https://www.picksea.com/78147-home_large/mini-blocker-pxr-6-10mm.jpg [width] => 280 [height] => 280 ) [large] => Array ( [url] => https://www.picksea.com/78147-large_default/mini-blocker-pxr-6-10mm.jpg [width] => 800 [height] => 800 ) [legend] => [cover] => [id_image] => 78147 [position] => 5 [associatedVariants] => Array ( ) ) [5] => Array ( [bySize] => Array ( [small_default] => Array ( [url] => https://www.picksea.com/78144-small_default/mini-blocker-pxr-6-10mm.jpg [width] => 98 [height] => 98 ) [cart_default] => Array ( [url] => https://www.picksea.com/78144-cart_default/mini-blocker-pxr-6-10mm.jpg [width] => 125 [height] => 125 ) [home_default] => Array ( [url] => https://www.picksea.com/78144-home_default/mini-blocker-pxr-6-10mm.jpg [width] => 250 [height] => 250 ) [home_large] => Array ( [url] => https://www.picksea.com/78144-home_large/mini-blocker-pxr-6-10mm.jpg [width] => 280 [height] => 280 ) [medium_default] => Array ( [url] => https://www.picksea.com/78144-medium_default/mini-blocker-pxr-6-10mm.jpg [width] => 452 [height] => 452 ) [large_default] => Array ( [url] => https://www.picksea.com/78144-large_default/mini-blocker-pxr-6-10mm.jpg [width] => 800 [height] => 800 ) ) [small] => Array ( [url] => https://www.picksea.com/78144-small_default/mini-blocker-pxr-6-10mm.jpg [width] => 98 [height] => 98 ) [medium] => Array ( [url] => https://www.picksea.com/78144-home_large/mini-blocker-pxr-6-10mm.jpg [width] => 280 [height] => 280 ) [large] => Array ( [url] => https://www.picksea.com/78144-large_default/mini-blocker-pxr-6-10mm.jpg [width] => 800 [height] => 800 ) [legend] => [cover] => [id_image] => 78144 [position] => 6 [associatedVariants] => Array ( ) ) ) [cover] => Array ( [bySize] => Array ( [small_default] => Array ( [url] => https://www.picksea.com/78139-small_default/mini-blocker-pxr-6-10mm.jpg [width] => 98 [height] => 98 ) [cart_default] => Array ( [url] => https://www.picksea.com/78139-cart_default/mini-blocker-pxr-6-10mm.jpg [width] => 125 [height] => 125 ) [home_default] => Array ( [url] => https://www.picksea.com/78139-home_default/mini-blocker-pxr-6-10mm.jpg [width] => 250 [height] => 250 ) [home_large] => Array ( [url] => https://www.picksea.com/78139-home_large/mini-blocker-pxr-6-10mm.jpg [width] => 280 [height] => 280 ) [medium_default] => Array ( [url] => https://www.picksea.com/78139-medium_default/mini-blocker-pxr-6-10mm.jpg [width] => 452 [height] => 452 ) [large_default] => Array ( [url] => https://www.picksea.com/78139-large_default/mini-blocker-pxr-6-10mm.jpg [width] => 800 [height] => 800 ) ) [small] => Array ( [url] => https://www.picksea.com/78139-small_default/mini-blocker-pxr-6-10mm.jpg [width] => 98 [height] => 98 ) [medium] => Array ( [url] => https://www.picksea.com/78139-home_large/mini-blocker-pxr-6-10mm.jpg [width] => 280 [height] => 280 ) [large] => Array ( [url] => https://www.picksea.com/78139-large_default/mini-blocker-pxr-6-10mm.jpg [width] => 800 [height] => 800 ) [legend] => [cover] => 1 [id_image] => 78139 [position] => 1 [associatedVariants] => Array ( ) ) [has_discount] => [discount_type] => [discount_percentage] => [discount_percentage_absolute] => [discount_amount] => [discount_amount_to_display] => [price_amount] => 70.75 [unit_price_full] => [show_availability] => 1 [availability_date] => [availability_message] => In stock [availability] => available ) [id] => 23145 [show_price] => 1 [labels] => Array ( [tax_short] => (tax incl.) [tax_long] => Tax included ) [ecotax] => Array ( [value] => €0.00 [amount] => 0 [rate] => 0 ) ) ) 1

Livraison en points relais : Gratuit
Detailed features

The PXR Spinlock cleats provide the best control for large sails, fast and accurate control of hand-laid lines. This makes them ideal for single-ended spinnaker halyards. The range is divided into two sizes: 2-6 mm and 8-10 mm, and four profiles: Retrofit (T), Turret (SW), Central Pivot (VP) and Mast Attachment.
RETROFIT (T)
The retrofit jammers have their holes adjusted to allow the replacement of traditional cleats. The 2-6 mm version (27 mm holes) for control rods and the 8-10 mm version (38 mm holes) suitable for mainsail jammers, boom vang blockers, boom vang blockers and runners.
TOURELLE (SW)
The 2-6 mm version is ideal for use as a blocker for centre and downhaul jib sheets on dinghies. The 8-10 mm version of the PXR blocker is more suitable for control applications on the swivel cleats of large boats.
CENTRAL PIVOT (CP)
Only available in 2-6 mm, this profile is ideal for guiding control lines on the sides, under the boom, for boom vang or catamaran sprit.
MOUNTING ON THE MAST
These two models PXR0206 and PXR0810 fit on your mast. They are suitable for most keelboats up to 24 feet.
Robust anodized alloy cam and base
Prevents accidental re-tightening
| | | | | |
| --- | --- | --- | --- | --- |
| Model | Rope diameter | Maximum workload | Breaking load | Weight |
| PXR0206 | 2-6 mm | 140 kg | 280 kg | 43 g |
| PXR0206/SW | 2-6 mm | 140 kg | 280 kg | 77 g |
| PXR0206/VP | 2-6 mm | 140 kg | 280 kg | 97 g |
| PXR0206/T | 2-6 mm | 140 kg | 280 kg | 53 g |
| PXR0810 | 8-10 mm | 200 kg | 400 kg | 84 g |
| PXR0810/SW | 8-10 mm | 200 kg | 400 kg | 124 g |
| PXR0810/T | 8-10 mm | 200 kg | 400 kg | 101 g |
In the same category
4 other products seleted for you