unavailable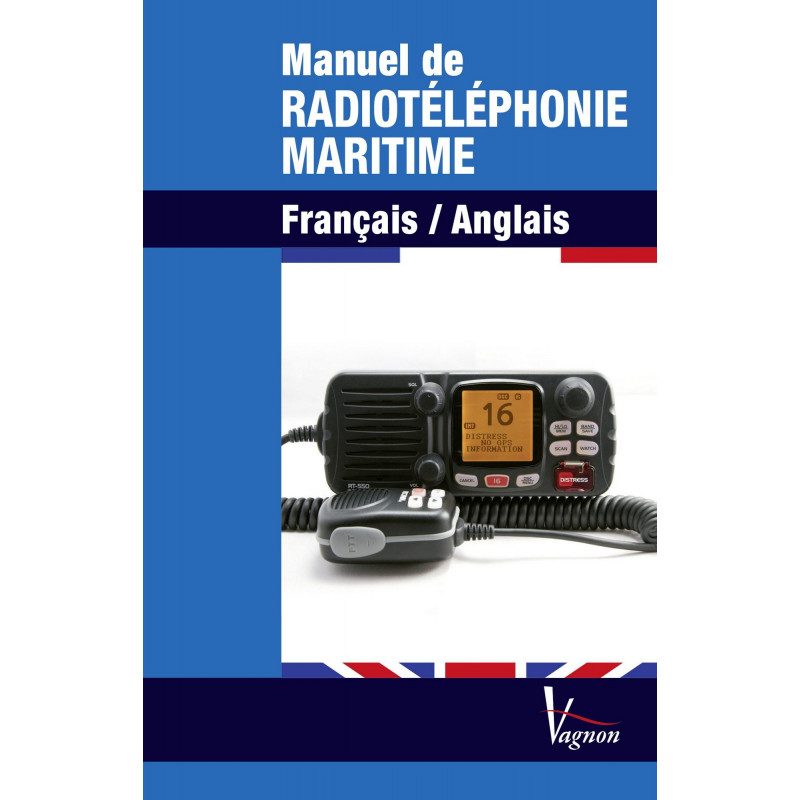 clear Please call us +33 297 11 80 95
PrestaShop\PrestaShop\Adapter\Presenter\Product\ProductLazyArray Object ( [imageRetriever:PrestaShop\PrestaShop\Adapter\Presenter\Product\ProductLazyArray:private] => PrestaShop\PrestaShop\Adapter\Image\ImageRetriever Object ( [link:PrestaShop\PrestaShop\Adapter\Image\ImageRetriever:private] => Link Object ( [allow:protected] => 1 [url:protected] => /index.php [protocol_link] => https:// [protocol_content] => https:// [ssl_enable:protected] => 1 [urlShopId:protected] => [supportedBrowser] => ) ) [link:PrestaShop\PrestaShop\Adapter\Presenter\Product\ProductLazyArray:private] => Link Object ( [allow:protected] => 1 [url:protected] => /index.php [protocol_link] => https:// [protocol_content] => https:// [ssl_enable:protected] => 1 [urlShopId:protected] => [supportedBrowser] => ) [priceFormatter:PrestaShop\PrestaShop\Adapter\Presenter\Product\ProductLazyArray:private] => PrestaShop\PrestaShop\Adapter\Product\PriceFormatter Object ( ) [productColorsRetriever:PrestaShop\PrestaShop\Adapter\Presenter\Product\ProductLazyArray:private] => PrestaShop\PrestaShop\Adapter\Product\ProductColorsRetriever Object ( ) [translator:PrestaShop\PrestaShop\Adapter\Presenter\Product\ProductLazyArray:private] => PrestaShopBundle\Translation\TranslatorComponent Object ( [catalogues:protected] => Array ( [en-US] => Symfony\Component\Translation\MessageCatalogue Object ( [messages:Symfony\Component\Translation\MessageCatalogue:private] => Array ( [en-US] => Array ( [OK] => OK [No] => No [Yes] => Yes [Write your review] => Write your review [Sorry, your review cannot be posted.] => Sorry, your review cannot be posted. [Title] => Title [Your name] => Your name [Review] => Review [Required fields] => Required fields [Cancel] => Cancel [Send] => Send [Your comment has been submitted and will be available once approved by a moderator.] => Your comment has been submitted and will be available once approved by a moderator. [Your comment has been added!] => Your comment has been added! [Review sent] => Review sent [Your review cannot be sent] => Your review cannot be sent [By %1$s] => By %1$s [Report abuse] => Report abuse [Comments] => Comments [Sorry, your review appreciation cannot be sent.] => Sorry, your review appreciation cannot be sent. [Sorry, your abuse report cannot be sent.] => Sorry, your abuse report cannot be sent. [Last] => Last [Your review appreciation cannot be sent] => Your review appreciation cannot be sent [Report comment] => Report comment [Are you sure that you want to report this comment?] => Are you sure that you want to report this comment? [Report sent] => Report sent [Your report has been submitted and will be considered by a moderator.] => Your report has been submitted and will be considered by a moderator. [Your report cannot be sent] => Your report cannot be sent ) [ShopThemeGlobal] => Array ( [Créez votre compte professionnel] => Create your professional account [Demandez un devis] => Request a quote [Plus de 300 clients nous font confiance] => More than 300 customers trust us [Notre sélection de produits par métiers] => Our selection of products by trade [Vêtements pêche / Marin pêcheur] => Fishing clothes / Fisherman [Vêtements poissonnier] => Fishmonger's clothing [Vêtement moniteur de voile] => Sailing instructor clothing [Vêtement aquaculteur] => Aquaculturist clothing [Vêtement pisciliculteur] => Fish farmer's clothing [Vêtement conchyliculteur] => Conchyliculteur clothing [Vêtement de pluie professionnel] => Professional rainwear [+ 5000 produits] => + 5000 products [référencés pour vous] => referenced for you [+ 300 clients] => + 300 customers [nous font confiance] => trust us ) [ShopThemeGlobal ] => Array ( [Vêtements skipper] => Skipper clothing ) ) [metadata:Symfony\Component\Translation\MessageCatalogue:private] => Array ( ) [resources:Symfony\Component\Translation\MessageCatalogue:private] => Array ( ) [locale:Symfony\Component\Translation\MessageCatalogue:private] => en-US [fallbackCatalogue:Symfony\Component\Translation\MessageCatalogue:private] => [parent:Symfony\Component\Translation\MessageCatalogue:private] => ) ) [locale:Symfony\Component\Translation\Translator:private] => en-US [fallbackLocales:Symfony\Component\Translation\Translator:private] => Array ( ) [loaders:Symfony\Component\Translation\Translator:private] => Array ( ) [resources:Symfony\Component\Translation\Translator:private] => Array ( ) [formatter:Symfony\Component\Translation\Translator:private] => Symfony\Component\Translation\Formatter\MessageFormatter Object ( [selector:Symfony\Component\Translation\Formatter\MessageFormatter:private] => Symfony\Component\Translation\MessageSelector Object ( ) ) [cacheDir:Symfony\Component\Translation\Translator:private] => /home/httpd/html/www.picksea.com/var/cache/prod/translations [debug:Symfony\Component\Translation\Translator:private] => [configCacheFactory:Symfony\Component\Translation\Translator:private] => Symfony\Component\Config\ConfigCacheFactory Object ( [debug:Symfony\Component\Config\ConfigCacheFactory:private] => ) ) [settings:protected] => PrestaShop\PrestaShop\Core\Product\ProductPresentationSettings Object ( [catalog_mode] => [catalog_mode_with_prices] => 0 [restricted_country_mode] => [include_taxes] => 1 [allow_add_variant_to_cart_from_listing] => 1 [stock_management_enabled] => 1 [showPrices] => 1 [lastRemainingItems] => 0 ) [product:protected] => Array ( [id_shop_default] => 1 [id_manufacturer] => 1078 [id_supplier] => 1055 [reference] => VA10151 [supplier_reference] => VA06732 [location] => [width] => 0.000000 [height] => 0.000000 [depth] => 0.000000 [weight] => 0.400000 [quantity_discount] => 0 [ean13] => 9782857259718 [isbn] => [upc] => [cache_is_pack] => 0 [cache_has_attachments] => 0 [is_virtual] => 0 [state] => 1 [additional_delivery_times] => 1 [delivery_in_stock] => [delivery_out_stock] => [id_category_default] => 106832 [id_tax_rules_group] => 37 [on_sale] => 0 [online_only] => 0 [ecotax] => 0 [minimal_quantity] => 1 [low_stock_threshold] => [low_stock_alert] => 0 [price] => €13.46 [wholesale_price] => 8.750000 [unity] => 0 [unit_price_ratio] => 0.000000 [additional_shipping_cost] => 0.00 [customizable] => 0 [text_fields] => 0 [uploadable_files] => 0 [redirect_type] => 404 [id_type_redirected] => 0 [available_for_order] => 1 [available_date] => 2013-02-08 [show_condition] => 0 [condition] => new [show_price] => 1 [indexed] => 1 [visibility] => both [cache_default_attribute] => 0 [advanced_stock_management] => 0 [date_add] => 2013-02-08 12:58:07 [date_upd] => 2022-08-17 14:56:11 [pack_stock_type] => 3 [meta_description] => The manual presents the international language used in transmissions by marine professionals. It is intended for all mariners who wish to communicate unambiguously with seafarers and shore stations, in any location. [meta_keywords] => vagnon,edition,marine,code,boating licence [meta_title] => Maritime Radio Manual French - English | Picksea [link_rewrite] => maritime-radio-manual-french-english [name] => Maritime Radio Manual French - English [description] =>

88 pages.
Format: 13,5 x 21 cm.
International language.

[description_short] =>

Maritime Radio Telephony Manual French - English

This manual provides the international language used in transmissions by maritime professionals. It is intended for all mariners who wish to communicate unambiguously with mariners and shore stations anywhere in the world and thus reinforce the safety of navigation.

Maritime radiotelephony on our website

You can find on Picksea.com everything related to marine radiotelephony, edited by the prestigious brand Vagnon.

Features

[available_now] => Shipped within 24h [available_later] => Shipped within 5 days [video] => [personnalisation] => 0 [markdown] => [catdecathon] => [id] => 11727 [id_product] => 11727 [out_of_stock] => 0 [new] => 0 [id_product_attribute] => 0 [quantity_wanted] => 1 [extraContent] => Array ( ) [allow_oosp] => 0 [category] => vhf-operator-certificate [category_name] => VHF Operator Certificate [link] => https://www.picksea.com/en/maritime-radio-manual-french-english-vagnon-11727.html [attribute_price] => 0 [price_tax_exc] => 13.4597 [price_without_reduction] => 13.4597 [price_without_reduction_without_tax] => 13.4597 [reduction] => 0 [reduction_without_tax] => 0 [specific_prices] => [quantity] => 0 [quantity_all_versions] => 0 [id_image] => en-default [features] => Array ( [0] => Array ( [name] => Upselling [value] => 1 [id_feature] => 255 [position] => 18 ) ) [attachments] => Array ( ) [virtual] => 0 [pack] => 0 [packItems] => Array ( ) [nopackprice] => 0 [customization_required] => [rate] => 0 [tax_name] => [ecotax_rate] => 0 [unit_price] => [customizations] => Array ( [fields] => Array ( ) ) [id_customization] => 0 [is_customizable] => [show_quantities] => [quantity_label] => Item [quantity_discounts] => Array ( ) [customer_group_discount] => 0 [title] => Maritime Radio Manual French - English [images] => Array ( [0] => Array ( [bySize] => Array ( [small_default] => Array ( [url] => https://www.picksea.com/33501-small_default/maritime-radio-manual-french-english.jpg [width] => 98 [height] => 98 ) [cart_default] => Array ( [url] => https://www.picksea.com/33501-cart_default/maritime-radio-manual-french-english.jpg [width] => 125 [height] => 125 ) [home_default] => Array ( [url] => https://www.picksea.com/33501-home_default/maritime-radio-manual-french-english.jpg [width] => 250 [height] => 250 ) [home_large] => Array ( [url] => https://www.picksea.com/33501-home_large/maritime-radio-manual-french-english.jpg [width] => 280 [height] => 280 ) [medium_default] => Array ( [url] => https://www.picksea.com/33501-medium_default/maritime-radio-manual-french-english.jpg [width] => 452 [height] => 452 ) [large_default] => Array ( [url] => https://www.picksea.com/33501-large_default/maritime-radio-manual-french-english.jpg [width] => 800 [height] => 800 ) ) [small] => Array ( [url] => https://www.picksea.com/33501-small_default/maritime-radio-manual-french-english.jpg [width] => 98 [height] => 98 ) [medium] => Array ( [url] => https://www.picksea.com/33501-home_large/maritime-radio-manual-french-english.jpg [width] => 280 [height] => 280 ) [large] => Array ( [url] => https://www.picksea.com/33501-large_default/maritime-radio-manual-french-english.jpg [width] => 800 [height] => 800 ) [legend] => [cover] => 1 [id_image] => 33501 [position] => 1 [associatedVariants] => Array ( ) ) ) [cover] => Array ( [bySize] => Array ( [small_default] => Array ( [url] => https://www.picksea.com/33501-small_default/maritime-radio-manual-french-english.jpg [width] => 98 [height] => 98 ) [cart_default] => Array ( [url] => https://www.picksea.com/33501-cart_default/maritime-radio-manual-french-english.jpg [width] => 125 [height] => 125 ) [home_default] => Array ( [url] => https://www.picksea.com/33501-home_default/maritime-radio-manual-french-english.jpg [width] => 250 [height] => 250 ) [home_large] => Array ( [url] => https://www.picksea.com/33501-home_large/maritime-radio-manual-french-english.jpg [width] => 280 [height] => 280 ) [medium_default] => Array ( [url] => https://www.picksea.com/33501-medium_default/maritime-radio-manual-french-english.jpg [width] => 452 [height] => 452 ) [large_default] => Array ( [url] => https://www.picksea.com/33501-large_default/maritime-radio-manual-french-english.jpg [width] => 800 [height] => 800 ) ) [small] => Array ( [url] => https://www.picksea.com/33501-small_default/maritime-radio-manual-french-english.jpg [width] => 98 [height] => 98 ) [medium] => Array ( [url] => https://www.picksea.com/33501-home_large/maritime-radio-manual-french-english.jpg [width] => 280 [height] => 280 ) [large] => Array ( [url] => https://www.picksea.com/33501-large_default/maritime-radio-manual-french-english.jpg [width] => 800 [height] => 800 ) [legend] => [cover] => 1 [id_image] => 33501 [position] => 1 [associatedVariants] => Array ( ) ) [has_discount] => [discount_type] => [discount_percentage] => [discount_percentage_absolute] => [discount_amount] => [discount_amount_to_display] => [price_amount] => 13.46 [regular_price_amount] => 13.46 [regular_price] => €13.46 [discount_to_display] => [unit_price_full] => [show_availability] => 1 [availability_message] => Please call us +33 297 11 80 95 [availability_date] => 2013-02-08 [availability] => unavailable ) [language:PrestaShop\PrestaShop\Adapter\Presenter\Product\ProductLazyArray:private] => Language Object ( [id] => 3 [name] => English GB (English) [iso_code] => en [locale] => en-US [language_code] => en [date_format_lite] => Y-m-d [date_format_full] => Y-m-d H:i:s [is_rtl] => 0 [active] => 1 [webserviceParameters:protected] => Array ( [objectNodeName] => language [objectsNodeName] => languages ) [translationsFilesAndVars:protected] => Array ( [fields] => _FIELDS [errors] => _ERRORS [admin] => _LANGADM [pdf] => _LANGPDF [tabs] => tabs ) [id_lang:protected] => [id_shop:protected] => 1 [id_shop_list] => Array ( ) [get_shop_from_context:protected] => 1 [table:protected] => lang [identifier:protected] => id_lang [fieldsRequired:protected] => Array ( [0] => name [1] => iso_code [2] => date_format_lite [3] => date_format_full ) [fieldsSize:protected] => Array ( [name] => 32 [iso_code] => 2 [locale] => 5 [language_code] => 5 [date_format_lite] => 32 [date_format_full] => 32 ) [fieldsValidate:protected] => Array ( [name] => isGenericName [iso_code] => isLanguageIsoCode [locale] => isLocale [language_code] => isLanguageCode [active] => isBool [is_rtl] => isBool [date_format_lite] => isPhpDateFormat [date_format_full] => isPhpDateFormat ) [fieldsRequiredLang:protected] => Array ( ) [fieldsSizeLang:protected] => Array ( ) [fieldsValidateLang:protected] => Array ( ) [tables:protected] => Array ( ) [image_dir:protected] => [image_format:protected] => jpg [translator:protected] => [def:protected] => Array ( [table] => lang [primary] => id_lang [fields] => Array ( [name] => Array ( [type] => 3 [validate] => isGenericName [required] => 1 [size] => 32 ) [iso_code] => Array ( [type] => 3 [validate] => isLanguageIsoCode [required] => 1 [size] => 2 ) [locale] => Array ( [type] => 3 [validate] => isLocale [size] => 5 ) [language_code] => Array ( [type] => 3 [validate] => isLanguageCode [size] => 5 ) [active] => Array ( [type] => 2 [validate] => isBool ) [is_rtl] => Array ( [type] => 2 [validate] => isBool ) [date_format_lite] => Array ( [type] => 3 [validate] => isPhpDateFormat [required] => 1 [size] => 32 ) [date_format_full] => Array ( [type] => 3 [validate] => isPhpDateFormat [required] => 1 [size] => 32 ) ) [classname] => Language ) [update_fields:protected] => [force_id] => ) [arrayAccessList:PrestaShop\PrestaShop\Adapter\Presenter\AbstractLazyArray:private] => ArrayObject Object ( [storage:ArrayObject:private] => Array ( [id] => Array ( [type] => method [value] => getId ) [attributes] => Array ( [type] => method [value] => getAttributes ) [show_price] => Array ( [type] => method [value] => getShowPrice ) [weight_unit] => Array ( [type] => method [value] => getWeightUnit ) [url] => Array ( [type] => method [value] => getUrl ) [canonical_url] => Array ( [type] => method [value] => getCanonicalUrl ) [add_to_cart_url] => Array ( [type] => method [value] => getAddToCartUrl ) [condition] => Array ( [type] => method [value] => getCondition ) [delivery_information] => Array ( [type] => method [value] => getDeliveryInformation ) [embedded_attributes] => Array ( [type] => method [value] => getEmbeddedAttributes ) [file_size_formatted] => Array ( [type] => method [value] => getFileSizeFormatted ) [attachments] => Array ( [type] => method [value] => getAttachments ) [quantity_discounts] => Array ( [type] => method [value] => getQuantityDiscounts ) [reference_to_display] => Array ( [type] => method [value] => getReferenceToDisplay ) [grouped_features] => Array ( [type] => method [value] => getGroupedFeatures ) [seo_availability] => Array ( [type] => method [value] => getSeoAvailability ) [labels] => Array ( [type] => method [value] => getLabels ) [ecotax] => Array ( [type] => method [value] => getEcotax ) [flags] => Array ( [type] => method [value] => getFlags ) [main_variants] => Array ( [type] => method [value] => getMainVariants ) [specific_references] => Array ( [type] => method [value] => getSpecificReferences ) [id_shop_default] => Array ( [type] => variable [value] => 1 ) [id_manufacturer] => Array ( [type] => variable [value] => 1078 ) [id_supplier] => Array ( [type] => variable [value] => 1055 ) [reference] => Array ( [type] => variable [value] => VA10151 ) [supplier_reference] => Array ( [type] => variable [value] => VA06732 ) [location] => Array ( [type] => variable [value] => ) [width] => Array ( [type] => variable [value] => 0.000000 ) [height] => Array ( [type] => variable [value] => 0.000000 ) [depth] => Array ( [type] => variable [value] => 0.000000 ) [weight] => Array ( [type] => variable [value] => 0.400000 ) [quantity_discount] => Array ( [type] => variable [value] => 0 ) [ean13] => Array ( [type] => variable [value] => 9782857259718 ) [isbn] => Array ( [type] => variable [value] => ) [upc] => Array ( [type] => variable [value] => ) [cache_is_pack] => Array ( [type] => variable [value] => 0 ) [cache_has_attachments] => Array ( [type] => variable [value] => 0 ) [is_virtual] => Array ( [type] => variable [value] => 0 ) [state] => Array ( [type] => variable [value] => 1 ) [additional_delivery_times] => Array ( [type] => variable [value] => 1 ) [delivery_in_stock] => Array ( [type] => variable [value] => ) [delivery_out_stock] => Array ( [type] => variable [value] => ) [id_category_default] => Array ( [type] => variable [value] => 106832 ) [id_tax_rules_group] => Array ( [type] => variable [value] => 37 ) [on_sale] => Array ( [type] => variable [value] => 0 ) [online_only] => Array ( [type] => variable [value] => 0 ) [minimal_quantity] => Array ( [type] => variable [value] => 1 ) [low_stock_threshold] => Array ( [type] => variable [value] => ) [low_stock_alert] => Array ( [type] => variable [value] => 0 ) [price] => Array ( [type] => variable [value] => €13.46 ) [wholesale_price] => Array ( [type] => variable [value] => 8.750000 ) [unity] => Array ( [type] => variable [value] => 0 ) [unit_price_ratio] => Array ( [type] => variable [value] => 0.000000 ) [additional_shipping_cost] => Array ( [type] => variable [value] => 0.00 ) [customizable] => Array ( [type] => variable [value] => 0 ) [text_fields] => Array ( [type] => variable [value] => 0 ) [uploadable_files] => Array ( [type] => variable [value] => 0 ) [redirect_type] => Array ( [type] => variable [value] => 404 ) [id_type_redirected] => Array ( [type] => variable [value] => 0 ) [available_for_order] => Array ( [type] => variable [value] => 1 ) [available_date] => Array ( [type] => variable [value] => 2013-02-08 ) [show_condition] => Array ( [type] => variable [value] => 0 ) [indexed] => Array ( [type] => variable [value] => 1 ) [visibility] => Array ( [type] => variable [value] => both ) [cache_default_attribute] => Array ( [type] => variable [value] => 0 ) [advanced_stock_management] => Array ( [type] => variable [value] => 0 ) [date_add] => Array ( [type] => variable [value] => 2013-02-08 12:58:07 ) [date_upd] => Array ( [type] => variable [value] => 2022-08-17 14:56:11 ) [pack_stock_type] => Array ( [type] => variable [value] => 3 ) [meta_description] => Array ( [type] => variable [value] => The manual presents the international language used in transmissions by marine professionals. It is intended for all mariners who wish to communicate unambiguously with seafarers and shore stations, in any location. ) [meta_keywords] => Array ( [type] => variable [value] => vagnon,edition,marine,code,boating licence ) [meta_title] => Array ( [type] => variable [value] => Maritime Radio Manual French - English | Picksea ) [link_rewrite] => Array ( [type] => variable [value] => maritime-radio-manual-french-english ) [name] => Array ( [type] => variable [value] => Maritime Radio Manual French - English ) [description] => Array ( [type] => variable [value] =>

88 pages.
Format: 13,5 x 21 cm.
International language.

) [description_short] => Array ( [type] => variable [value] =>

Maritime Radio Telephony Manual French - English

This manual provides the international language used in transmissions by maritime professionals. It is intended for all mariners who wish to communicate unambiguously with mariners and shore stations anywhere in the world and thus reinforce the safety of navigation.

Maritime radiotelephony on our website

You can find on Picksea.com everything related to marine radiotelephony, edited by the prestigious brand Vagnon.

Features

) [available_now] => Array ( [type] => variable [value] => Shipped within 24h ) [available_later] => Array ( [type] => variable [value] => Shipped within 5 days ) [video] => Array ( [type] => variable [value] => ) [personnalisation] => Array ( [type] => variable [value] => 0 ) [markdown] => Array ( [type] => variable [value] => ) [catdecathon] => Array ( [type] => variable [value] => ) [id_product] => Array ( [type] => variable [value] => 11727 ) [out_of_stock] => Array ( [type] => variable [value] => 0 ) [new] => Array ( [type] => variable [value] => 0 ) [id_product_attribute] => Array ( [type] => variable [value] => 0 ) [quantity_wanted] => Array ( [type] => variable [value] => 1 ) [extraContent] => Array ( [type] => variable [value] => Array ( ) ) [allow_oosp] => Array ( [type] => variable [value] => 0 ) [category] => Array ( [type] => variable [value] => vhf-operator-certificate ) [category_name] => Array ( [type] => variable [value] => VHF Operator Certificate ) [link] => Array ( [type] => variable [value] => https://www.picksea.com/en/maritime-radio-manual-french-english-vagnon-11727.html ) [attribute_price] => Array ( [type] => variable [value] => 0 ) [price_tax_exc] => Array ( [type] => variable [value] => 13.4597 ) [price_without_reduction] => Array ( [type] => variable [value] => 13.4597 ) [price_without_reduction_without_tax] => Array ( [type] => variable [value] => 13.4597 ) [reduction] => Array ( [type] => variable [value] => 0 ) [reduction_without_tax] => Array ( [type] => variable [value] => 0 ) [specific_prices] => Array ( [type] => variable [value] => ) [quantity] => Array ( [type] => variable [value] => 0 ) [quantity_all_versions] => Array ( [type] => variable [value] => 0 ) [id_image] => Array ( [type] => variable [value] => en-default ) [features] => Array ( [type] => variable [value] => Array ( [0] => Array ( [name] => Upselling [value] => 1 [id_feature] => 255 [position] => 18 ) ) ) [virtual] => Array ( [type] => variable [value] => 0 ) [pack] => Array ( [type] => variable [value] => 0 ) [packItems] => Array ( [type] => variable [value] => Array ( ) ) [nopackprice] => Array ( [type] => variable [value] => 0 ) [customization_required] => Array ( [type] => variable [value] => ) [rate] => Array ( [type] => variable [value] => 0 ) [tax_name] => Array ( [type] => variable [value] => ) [ecotax_rate] => Array ( [type] => variable [value] => 0 ) [unit_price] => Array ( [type] => variable [value] => ) [customizations] => Array ( [type] => variable [value] => Array ( [fields] => Array ( ) ) ) [id_customization] => Array ( [type] => variable [value] => 0 ) [is_customizable] => Array ( [type] => variable [value] => ) [show_quantities] => Array ( [type] => variable [value] => ) [quantity_label] => Array ( [type] => variable [value] => Item ) [customer_group_discount] => Array ( [type] => variable [value] => 0 ) [title] => Array ( [type] => variable [value] => Maritime Radio Manual French - English ) [images] => Array ( [type] => variable [value] => Array ( [0] => Array ( [bySize] => Array ( [small_default] => Array ( [url] => https://www.picksea.com/33501-small_default/maritime-radio-manual-french-english.jpg [width] => 98 [height] => 98 ) [cart_default] => Array ( [url] => https://www.picksea.com/33501-cart_default/maritime-radio-manual-french-english.jpg [width] => 125 [height] => 125 ) [home_default] => Array ( [url] => https://www.picksea.com/33501-home_default/maritime-radio-manual-french-english.jpg [width] => 250 [height] => 250 ) [home_large] => Array ( [url] => https://www.picksea.com/33501-home_large/maritime-radio-manual-french-english.jpg [width] => 280 [height] => 280 ) [medium_default] => Array ( [url] => https://www.picksea.com/33501-medium_default/maritime-radio-manual-french-english.jpg [width] => 452 [height] => 452 ) [large_default] => Array ( [url] => https://www.picksea.com/33501-large_default/maritime-radio-manual-french-english.jpg [width] => 800 [height] => 800 ) ) [small] => Array ( [url] => https://www.picksea.com/33501-small_default/maritime-radio-manual-french-english.jpg [width] => 98 [height] => 98 ) [medium] => Array ( [url] => https://www.picksea.com/33501-home_large/maritime-radio-manual-french-english.jpg [width] => 280 [height] => 280 ) [large] => Array ( [url] => https://www.picksea.com/33501-large_default/maritime-radio-manual-french-english.jpg [width] => 800 [height] => 800 ) [legend] => [cover] => 1 [id_image] => 33501 [position] => 1 [associatedVariants] => Array ( ) ) ) ) [cover] => Array ( [type] => variable [value] => Array ( [bySize] => Array ( [small_default] => Array ( [url] => https://www.picksea.com/33501-small_default/maritime-radio-manual-french-english.jpg [width] => 98 [height] => 98 ) [cart_default] => Array ( [url] => https://www.picksea.com/33501-cart_default/maritime-radio-manual-french-english.jpg [width] => 125 [height] => 125 ) [home_default] => Array ( [url] => https://www.picksea.com/33501-home_default/maritime-radio-manual-french-english.jpg [width] => 250 [height] => 250 ) [home_large] => Array ( [url] => https://www.picksea.com/33501-home_large/maritime-radio-manual-french-english.jpg [width] => 280 [height] => 280 ) [medium_default] => Array ( [url] => https://www.picksea.com/33501-medium_default/maritime-radio-manual-french-english.jpg [width] => 452 [height] => 452 ) [large_default] => Array ( [url] => https://www.picksea.com/33501-large_default/maritime-radio-manual-french-english.jpg [width] => 800 [height] => 800 ) ) [small] => Array ( [url] => https://www.picksea.com/33501-small_default/maritime-radio-manual-french-english.jpg [width] => 98 [height] => 98 ) [medium] => Array ( [url] => https://www.picksea.com/33501-home_large/maritime-radio-manual-french-english.jpg [width] => 280 [height] => 280 ) [large] => Array ( [url] => https://www.picksea.com/33501-large_default/maritime-radio-manual-french-english.jpg [width] => 800 [height] => 800 ) [legend] => [cover] => 1 [id_image] => 33501 [position] => 1 [associatedVariants] => Array ( ) ) ) [has_discount] => Array ( [type] => variable [value] => ) [discount_type] => Array ( [type] => variable [value] => ) [discount_percentage] => Array ( [type] => variable [value] => ) [discount_percentage_absolute] => Array ( [type] => variable [value] => ) [discount_amount] => Array ( [type] => variable [value] => ) [discount_amount_to_display] => Array ( [type] => variable [value] => ) [price_amount] => Array ( [type] => variable [value] => 13.46 ) [regular_price_amount] => Array ( [type] => variable [value] => 13.46 ) [regular_price] => Array ( [type] => variable [value] => €13.46 ) [discount_to_display] => Array ( [type] => variable [value] => ) [unit_price_full] => Array ( [type] => variable [value] => ) [show_availability] => Array ( [type] => variable [value] => 1 ) [availability_message] => Array ( [type] => variable [value] => Please call us +33 297 11 80 95 ) [availability_date] => Array ( [type] => variable [value] => 2013-02-08 ) [availability] => Array ( [type] => variable [value] => unavailable ) ) ) [arrayAccessIterator:PrestaShop\PrestaShop\Adapter\Presenter\AbstractLazyArray:private] => ArrayIterator Object ( [storage:ArrayIterator:private] => ArrayObject Object ( [storage:ArrayObject:private] => Array ( [id] => Array ( [type] => method [value] => getId ) [attributes] => Array ( [type] => method [value] => getAttributes ) [show_price] => Array ( [type] => method [value] => getShowPrice ) [weight_unit] => Array ( [type] => method [value] => getWeightUnit ) [url] => Array ( [type] => method [value] => getUrl ) [canonical_url] => Array ( [type] => method [value] => getCanonicalUrl ) [add_to_cart_url] => Array ( [type] => method [value] => getAddToCartUrl ) [condition] => Array ( [type] => method [value] => getCondition ) [delivery_information] => Array ( [type] => method [value] => getDeliveryInformation ) [embedded_attributes] => Array ( [type] => method [value] => getEmbeddedAttributes ) [file_size_formatted] => Array ( [type] => method [value] => getFileSizeFormatted ) [attachments] => Array ( [type] => method [value] => getAttachments ) [quantity_discounts] => Array ( [type] => method [value] => getQuantityDiscounts ) [reference_to_display] => Array ( [type] => method [value] => getReferenceToDisplay ) [grouped_features] => Array ( [type] => method [value] => getGroupedFeatures ) [seo_availability] => Array ( [type] => method [value] => getSeoAvailability ) [labels] => Array ( [type] => method [value] => getLabels ) [ecotax] => Array ( [type] => method [value] => getEcotax ) [flags] => Array ( [type] => method [value] => getFlags ) [main_variants] => Array ( [type] => method [value] => getMainVariants ) [specific_references] => Array ( [type] => method [value] => getSpecificReferences ) [id_shop_default] => Array ( [type] => variable [value] => 1 ) [id_manufacturer] => Array ( [type] => variable [value] => 1078 ) [id_supplier] => Array ( [type] => variable [value] => 1055 ) [reference] => Array ( [type] => variable [value] => VA10151 ) [supplier_reference] => Array ( [type] => variable [value] => VA06732 ) [location] => Array ( [type] => variable [value] => ) [width] => Array ( [type] => variable [value] => 0.000000 ) [height] => Array ( [type] => variable [value] => 0.000000 ) [depth] => Array ( [type] => variable [value] => 0.000000 ) [weight] => Array ( [type] => variable [value] => 0.400000 ) [quantity_discount] => Array ( [type] => variable [value] => 0 ) [ean13] => Array ( [type] => variable [value] => 9782857259718 ) [isbn] => Array ( [type] => variable [value] => ) [upc] => Array ( [type] => variable [value] => ) [cache_is_pack] => Array ( [type] => variable [value] => 0 ) [cache_has_attachments] => Array ( [type] => variable [value] => 0 ) [is_virtual] => Array ( [type] => variable [value] => 0 ) [state] => Array ( [type] => variable [value] => 1 ) [additional_delivery_times] => Array ( [type] => variable [value] => 1 ) [delivery_in_stock] => Array ( [type] => variable [value] => ) [delivery_out_stock] => Array ( [type] => variable [value] => ) [id_category_default] => Array ( [type] => variable [value] => 106832 ) [id_tax_rules_group] => Array ( [type] => variable [value] => 37 ) [on_sale] => Array ( [type] => variable [value] => 0 ) [online_only] => Array ( [type] => variable [value] => 0 ) [minimal_quantity] => Array ( [type] => variable [value] => 1 ) [low_stock_threshold] => Array ( [type] => variable [value] => ) [low_stock_alert] => Array ( [type] => variable [value] => 0 ) [price] => Array ( [type] => variable [value] => €13.46 ) [wholesale_price] => Array ( [type] => variable [value] => 8.750000 ) [unity] => Array ( [type] => variable [value] => 0 ) [unit_price_ratio] => Array ( [type] => variable [value] => 0.000000 ) [additional_shipping_cost] => Array ( [type] => variable [value] => 0.00 ) [customizable] => Array ( [type] => variable [value] => 0 ) [text_fields] => Array ( [type] => variable [value] => 0 ) [uploadable_files] => Array ( [type] => variable [value] => 0 ) [redirect_type] => Array ( [type] => variable [value] => 404 ) [id_type_redirected] => Array ( [type] => variable [value] => 0 ) [available_for_order] => Array ( [type] => variable [value] => 1 ) [available_date] => Array ( [type] => variable [value] => 2013-02-08 ) [show_condition] => Array ( [type] => variable [value] => 0 ) [indexed] => Array ( [type] => variable [value] => 1 ) [visibility] => Array ( [type] => variable [value] => both ) [cache_default_attribute] => Array ( [type] => variable [value] => 0 ) [advanced_stock_management] => Array ( [type] => variable [value] => 0 ) [date_add] => Array ( [type] => variable [value] => 2013-02-08 12:58:07 ) [date_upd] => Array ( [type] => variable [value] => 2022-08-17 14:56:11 ) [pack_stock_type] => Array ( [type] => variable [value] => 3 ) [meta_description] => Array ( [type] => variable [value] => The manual presents the international language used in transmissions by marine professionals. It is intended for all mariners who wish to communicate unambiguously with seafarers and shore stations, in any location. ) [meta_keywords] => Array ( [type] => variable [value] => vagnon,edition,marine,code,boating licence ) [meta_title] => Array ( [type] => variable [value] => Maritime Radio Manual French - English | Picksea ) [link_rewrite] => Array ( [type] => variable [value] => maritime-radio-manual-french-english ) [name] => Array ( [type] => variable [value] => Maritime Radio Manual French - English ) [description] => Array ( [type] => variable [value] =>

88 pages.
Format: 13,5 x 21 cm.
International language.

) [description_short] => Array ( [type] => variable [value] =>

Maritime Radio Telephony Manual French - English

This manual provides the international language used in transmissions by maritime professionals. It is intended for all mariners who wish to communicate unambiguously with mariners and shore stations anywhere in the world and thus reinforce the safety of navigation.

Maritime radiotelephony on our website

You can find on Picksea.com everything related to marine radiotelephony, edited by the prestigious brand Vagnon.

Features

) [available_now] => Array ( [type] => variable [value] => Shipped within 24h ) [available_later] => Array ( [type] => variable [value] => Shipped within 5 days ) [video] => Array ( [type] => variable [value] => ) [personnalisation] => Array ( [type] => variable [value] => 0 ) [markdown] => Array ( [type] => variable [value] => ) [catdecathon] => Array ( [type] => variable [value] => ) [id_product] => Array ( [type] => variable [value] => 11727 ) [out_of_stock] => Array ( [type] => variable [value] => 0 ) [new] => Array ( [type] => variable [value] => 0 ) [id_product_attribute] => Array ( [type] => variable [value] => 0 ) [quantity_wanted] => Array ( [type] => variable [value] => 1 ) [extraContent] => Array ( [type] => variable [value] => Array ( ) ) [allow_oosp] => Array ( [type] => variable [value] => 0 ) [category] => Array ( [type] => variable [value] => vhf-operator-certificate ) [category_name] => Array ( [type] => variable [value] => VHF Operator Certificate ) [link] => Array ( [type] => variable [value] => https://www.picksea.com/en/maritime-radio-manual-french-english-vagnon-11727.html ) [attribute_price] => Array ( [type] => variable [value] => 0 ) [price_tax_exc] => Array ( [type] => variable [value] => 13.4597 ) [price_without_reduction] => Array ( [type] => variable [value] => 13.4597 ) [price_without_reduction_without_tax] => Array ( [type] => variable [value] => 13.4597 ) [reduction] => Array ( [type] => variable [value] => 0 ) [reduction_without_tax] => Array ( [type] => variable [value] => 0 ) [specific_prices] => Array ( [type] => variable [value] => ) [quantity] => Array ( [type] => variable [value] => 0 ) [quantity_all_versions] => Array ( [type] => variable [value] => 0 ) [id_image] => Array ( [type] => variable [value] => en-default ) [features] => Array ( [type] => variable [value] => Array ( [0] => Array ( [name] => Upselling [value] => 1 [id_feature] => 255 [position] => 18 ) ) ) [virtual] => Array ( [type] => variable [value] => 0 ) [pack] => Array ( [type] => variable [value] => 0 ) [packItems] => Array ( [type] => variable [value] => Array ( ) ) [nopackprice] => Array ( [type] => variable [value] => 0 ) [customization_required] => Array ( [type] => variable [value] => ) [rate] => Array ( [type] => variable [value] => 0 ) [tax_name] => Array ( [type] => variable [value] => ) [ecotax_rate] => Array ( [type] => variable [value] => 0 ) [unit_price] => Array ( [type] => variable [value] => ) [customizations] => Array ( [type] => variable [value] => Array ( [fields] => Array ( ) ) ) [id_customization] => Array ( [type] => variable [value] => 0 ) [is_customizable] => Array ( [type] => variable [value] => ) [show_quantities] => Array ( [type] => variable [value] => ) [quantity_label] => Array ( [type] => variable [value] => Item ) [customer_group_discount] => Array ( [type] => variable [value] => 0 ) [title] => Array ( [type] => variable [value] => Maritime Radio Manual French - English ) [images] => Array ( [type] => variable [value] => Array ( [0] => Array ( [bySize] => Array ( [small_default] => Array ( [url] => https://www.picksea.com/33501-small_default/maritime-radio-manual-french-english.jpg [width] => 98 [height] => 98 ) [cart_default] => Array ( [url] => https://www.picksea.com/33501-cart_default/maritime-radio-manual-french-english.jpg [width] => 125 [height] => 125 ) [home_default] => Array ( [url] => https://www.picksea.com/33501-home_default/maritime-radio-manual-french-english.jpg [width] => 250 [height] => 250 ) [home_large] => Array ( [url] => https://www.picksea.com/33501-home_large/maritime-radio-manual-french-english.jpg [width] => 280 [height] => 280 ) [medium_default] => Array ( [url] => https://www.picksea.com/33501-medium_default/maritime-radio-manual-french-english.jpg [width] => 452 [height] => 452 ) [large_default] => Array ( [url] => https://www.picksea.com/33501-large_default/maritime-radio-manual-french-english.jpg [width] => 800 [height] => 800 ) ) [small] => Array ( [url] => https://www.picksea.com/33501-small_default/maritime-radio-manual-french-english.jpg [width] => 98 [height] => 98 ) [medium] => Array ( [url] => https://www.picksea.com/33501-home_large/maritime-radio-manual-french-english.jpg [width] => 280 [height] => 280 ) [large] => Array ( [url] => https://www.picksea.com/33501-large_default/maritime-radio-manual-french-english.jpg [width] => 800 [height] => 800 ) [legend] => [cover] => 1 [id_image] => 33501 [position] => 1 [associatedVariants] => Array ( ) ) ) ) [cover] => Array ( [type] => variable [value] => Array ( [bySize] => Array ( [small_default] => Array ( [url] => https://www.picksea.com/33501-small_default/maritime-radio-manual-french-english.jpg [width] => 98 [height] => 98 ) [cart_default] => Array ( [url] => https://www.picksea.com/33501-cart_default/maritime-radio-manual-french-english.jpg [width] => 125 [height] => 125 ) [home_default] => Array ( [url] => https://www.picksea.com/33501-home_default/maritime-radio-manual-french-english.jpg [width] => 250 [height] => 250 ) [home_large] => Array ( [url] => https://www.picksea.com/33501-home_large/maritime-radio-manual-french-english.jpg [width] => 280 [height] => 280 ) [medium_default] => Array ( [url] => https://www.picksea.com/33501-medium_default/maritime-radio-manual-french-english.jpg [width] => 452 [height] => 452 ) [large_default] => Array ( [url] => https://www.picksea.com/33501-large_default/maritime-radio-manual-french-english.jpg [width] => 800 [height] => 800 ) ) [small] => Array ( [url] => https://www.picksea.com/33501-small_default/maritime-radio-manual-french-english.jpg [width] => 98 [height] => 98 ) [medium] => Array ( [url] => https://www.picksea.com/33501-home_large/maritime-radio-manual-french-english.jpg [width] => 280 [height] => 280 ) [large] => Array ( [url] => https://www.picksea.com/33501-large_default/maritime-radio-manual-french-english.jpg [width] => 800 [height] => 800 ) [legend] => [cover] => 1 [id_image] => 33501 [position] => 1 [associatedVariants] => Array ( ) ) ) [has_discount] => Array ( [type] => variable [value] => ) [discount_type] => Array ( [type] => variable [value] => ) [discount_percentage] => Array ( [type] => variable [value] => ) [discount_percentage_absolute] => Array ( [type] => variable [value] => ) [discount_amount] => Array ( [type] => variable [value] => ) [discount_amount_to_display] => Array ( [type] => variable [value] => ) [price_amount] => Array ( [type] => variable [value] => 13.46 ) [regular_price_amount] => Array ( [type] => variable [value] => 13.46 ) [regular_price] => Array ( [type] => variable [value] => €13.46 ) [discount_to_display] => Array ( [type] => variable [value] => ) [unit_price_full] => Array ( [type] => variable [value] => ) [show_availability] => Array ( [type] => variable [value] => 1 ) [availability_message] => Array ( [type] => variable [value] => Please call us +33 297 11 80 95 ) [availability_date] => Array ( [type] => variable [value] => 2013-02-08 ) [availability] => Array ( [type] => variable [value] => unavailable ) ) ) ) [methodCacheResults:PrestaShop\PrestaShop\Adapter\Presenter\AbstractLazyArray:private] => Array ( [url] => https://www.picksea.com/en/maritime-radio-manual-french-english-vagnon-11727.html [weight_unit] => kg [reference_to_display] => VA10151 [flags] => Array ( ) [embedded_attributes] => Array ( [id_shop_default] => 1 [id_manufacturer] => 1078 [id_supplier] => 1055 [reference] => VA10151 [is_virtual] => 0 [delivery_in_stock] => [delivery_out_stock] => [id_category_default] => 106832 [on_sale] => 0 [online_only] => 0 [ecotax] => 0 [minimal_quantity] => 1 [low_stock_threshold] => [low_stock_alert] => 0 [price] => €13.46 [unity] => 0 [unit_price_ratio] => 0.000000 [additional_shipping_cost] => 0.00 [customizable] => 0 [text_fields] => 0 [uploadable_files] => 0 [redirect_type] => 404 [id_type_redirected] => 0 [available_for_order] => 1 [available_date] => 2013-02-08 [show_condition] => 0 [condition] => new [show_price] => 1 [indexed] => 1 [visibility] => both [cache_default_attribute] => 0 [advanced_stock_management] => 0 [date_add] => 2013-02-08 12:58:07 [date_upd] => 2022-08-17 14:56:11 [pack_stock_type] => 3 [meta_description] => The manual presents the international language used in transmissions by marine professionals. It is intended for all mariners who wish to communicate unambiguously with seafarers and shore stations, in any location. [meta_keywords] => vagnon,edition,marine,code,boating licence [meta_title] => Maritime Radio Manual French - English | Picksea [link_rewrite] => maritime-radio-manual-french-english [name] => Maritime Radio Manual French - English [description] =>

88 pages.
Format: 13,5 x 21 cm.
International language.

[description_short] =>

Maritime Radio Telephony Manual French - English

This manual provides the international language used in transmissions by maritime professionals. It is intended for all mariners who wish to communicate unambiguously with mariners and shore stations anywhere in the world and thus reinforce the safety of navigation.

Maritime radiotelephony on our website

You can find on Picksea.com everything related to marine radiotelephony, edited by the prestigious brand Vagnon.

Features

[available_now] => Shipped within 24h [available_later] => Shipped within 5 days [id] => 11727 [id_product] => 11727 [out_of_stock] => 0 [new] => 0 [id_product_attribute] => 0 [quantity_wanted] => 1 [extraContent] => Array ( ) [allow_oosp] => 0 [category] => vhf-operator-certificate [category_name] => VHF Operator Certificate [link] => https://www.picksea.com/en/maritime-radio-manual-french-english-vagnon-11727.html [attribute_price] => 0 [price_tax_exc] => 13.4597 [price_without_reduction] => 13.4597 [reduction] => 0 [specific_prices] => [quantity] => 0 [quantity_all_versions] => 0 [id_image] => en-default [features] => Array ( [0] => Array ( [name] => Upselling [value] => 1 [id_feature] => 255 [position] => 18 ) ) [attachments] => Array ( ) [virtual] => 0 [pack] => 0 [packItems] => Array ( ) [nopackprice] => 0 [customization_required] => [rate] => 0 [tax_name] => [ecotax_rate] => 0 [unit_price] => [customizations] => Array ( [fields] => Array ( ) ) [id_customization] => 0 [is_customizable] => [show_quantities] => [quantity_label] => Item [quantity_discounts] => Array ( ) [customer_group_discount] => 0 [images] => Array ( [0] => Array ( [bySize] => Array ( [small_default] => Array ( [url] => https://www.picksea.com/33501-small_default/maritime-radio-manual-french-english.jpg [width] => 98 [height] => 98 ) [cart_default] => Array ( [url] => https://www.picksea.com/33501-cart_default/maritime-radio-manual-french-english.jpg [width] => 125 [height] => 125 ) [home_default] => Array ( [url] => https://www.picksea.com/33501-home_default/maritime-radio-manual-french-english.jpg [width] => 250 [height] => 250 ) [home_large] => Array ( [url] => https://www.picksea.com/33501-home_large/maritime-radio-manual-french-english.jpg [width] => 280 [height] => 280 ) [medium_default] => Array ( [url] => https://www.picksea.com/33501-medium_default/maritime-radio-manual-french-english.jpg [width] => 452 [height] => 452 ) [large_default] => Array ( [url] => https://www.picksea.com/33501-large_default/maritime-radio-manual-french-english.jpg [width] => 800 [height] => 800 ) ) [small] => Array ( [url] => https://www.picksea.com/33501-small_default/maritime-radio-manual-french-english.jpg [width] => 98 [height] => 98 ) [medium] => Array ( [url] => https://www.picksea.com/33501-home_large/maritime-radio-manual-french-english.jpg [width] => 280 [height] => 280 ) [large] => Array ( [url] => https://www.picksea.com/33501-large_default/maritime-radio-manual-french-english.jpg [width] => 800 [height] => 800 ) [legend] => [cover] => 1 [id_image] => 33501 [position] => 1 [associatedVariants] => Array ( ) ) ) [cover] => Array ( [bySize] => Array ( [small_default] => Array ( [url] => https://www.picksea.com/33501-small_default/maritime-radio-manual-french-english.jpg [width] => 98 [height] => 98 ) [cart_default] => Array ( [url] => https://www.picksea.com/33501-cart_default/maritime-radio-manual-french-english.jpg [width] => 125 [height] => 125 ) [home_default] => Array ( [url] => https://www.picksea.com/33501-home_default/maritime-radio-manual-french-english.jpg [width] => 250 [height] => 250 ) [home_large] => Array ( [url] => https://www.picksea.com/33501-home_large/maritime-radio-manual-french-english.jpg [width] => 280 [height] => 280 ) [medium_default] => Array ( [url] => https://www.picksea.com/33501-medium_default/maritime-radio-manual-french-english.jpg [width] => 452 [height] => 452 ) [large_default] => Array ( [url] => https://www.picksea.com/33501-large_default/maritime-radio-manual-french-english.jpg [width] => 800 [height] => 800 ) ) [small] => Array ( [url] => https://www.picksea.com/33501-small_default/maritime-radio-manual-french-english.jpg [width] => 98 [height] => 98 ) [medium] => Array ( [url] => https://www.picksea.com/33501-home_large/maritime-radio-manual-french-english.jpg [width] => 280 [height] => 280 ) [large] => Array ( [url] => https://www.picksea.com/33501-large_default/maritime-radio-manual-french-english.jpg [width] => 800 [height] => 800 ) [legend] => [cover] => 1 [id_image] => 33501 [position] => 1 [associatedVariants] => Array ( ) ) [has_discount] => [discount_type] => [discount_percentage] => [discount_percentage_absolute] => [discount_amount] => [discount_amount_to_display] => [price_amount] => 13.46 [unit_price_full] => [show_availability] => 1 [availability_message] => Please call us +33 297 11 80 95 [availability_date] => 2013-02-08 [availability] => unavailable ) [id] => 11727 [show_price] => 1 [labels] => Array ( [tax_short] => (tax incl.) [tax_long] => Tax included ) [ecotax] => Array ( [value] => €0.00 [amount] => 0 [rate] => 0 ) ) ) 1
Detailed features

Maritime Radio Telephony Manual French - English
This manual provides the international language used in transmissions by maritime professionals. It is intended for all mariners who wish to communicate unambiguously with mariners and shore stations anywhere in the world and thus reinforce the safety of navigation.
Maritime radiotelephony on our website
You can find on Picksea.com everything related to marine radiotelephony, edited by the prestigious brand Vagnon.
Features
88 pages.
Format: 13,5 x 21 cm.
International language.
In the same category
1 other product seleted for you
<h2>The Vagnon code for the French Radiotelephone Operator's  Certificate</h2> <p>The Radiotelephone Operator's Certificate validates a navigator's ability to use the VHF, both from the point of view of technical functions and calling procedures. The possession of this certificate is mandatory to use a VHF when navigating outside French territorial waters.</p> <h2>Find all the maritime radiotelephony on Picksea.com</h2> <p>You can find on our website everything related to marine radiotelephony and in particular a wide range of <a href="https://www.picksea.com/en/53-vhf-and-walkie-talkie">VHF</a> and <a href="https://www.picksea.com/en/82-emergency-beacon">distress beacons</a>.</p> <h2>More information on the Vagnon CRR manual</h2>

available