available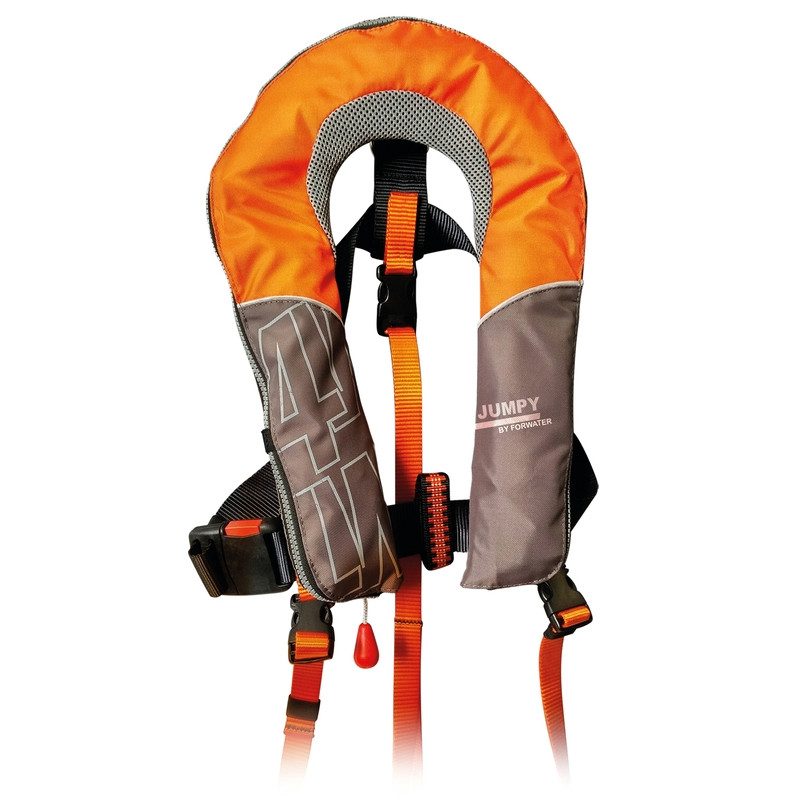 check_circle Shipped within 24h
Detailed features
Child lifejacket with automatic release
Safety on board a boat is paramount, especially for children. The 150N child lifejacket has been specially designed to fit children from 18 to 40kg. The UML automatic release system allows the waistcoat to inflate only when in contact with the water, giving the child more comfort and ergonomics on the boat. Undercut strap to hold the child in place in case of a fall. A stainless steel ring is present on the back to attach a safety lanyard and thus also serve as a safety device to prevent the child from falling into the water. Please note that this waistcoat is not equipped with an approved safety harness but simply with attachment points on the front and back. Ergonomically designed so as not to hinder the wearer's movements.
See our selection of children's boating equipment
Picksea selects the best lifejackets and safety equipment for the practice of various water sports for men, women and children; practice towed sports, board sports, sailing, motorboating, kayaking and other sea activities in the best conditions.
Detailed characteristics of the automatic waistcoat Child 150N 4 water
The UML automatic inflatable lifejackets are the evolution of the salt tablet or cellulose tablet system. These waistcoats inflate as soon as the wearer falls into the water. The UML device (cellulose pellet) contained in the waistcoat degrades instantly on contact with water, thus releasing the CO2 cartridge's firing pin for immediate inflation.
Quick-release buckle closure
Presence of a D-ring to attach a lanyard
Caution: because of the quick-release buckle, this waistcoat is not considered an approved safety harness
Lung envelope closure by velcro
subcutaneous clips
Adjustable waist with adjustable straps
You might also like 4 other products seleted for you
In the same category
4 other products seleted for you