unavailable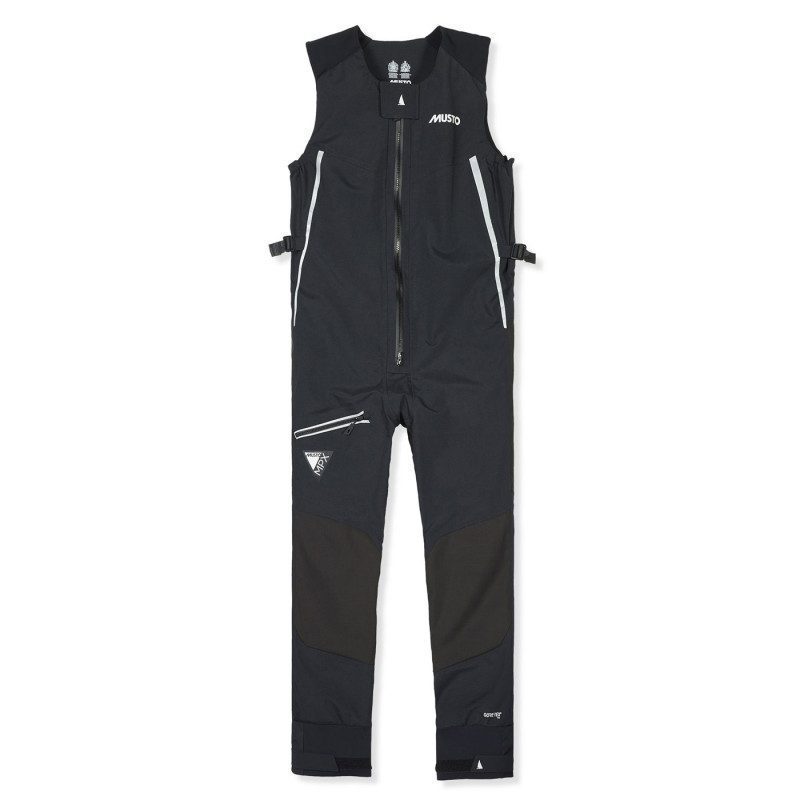 €332.67 Tax included -20% €415.83
clear Unavailable product
Detailed features
The Musto racing overalls : MPX Gore-tex Race
The Race dungarees have been designed for the demanding sailor. Thanks to its 3-layer Gore tex membrane and its high cut, these dungarees associated with an MPX jacket or windjacket are the ideal protection for difficult weather conditions, or a boat that gets very wet... Available in 2 colours.
MPX Race Gore-tex overalls, by Musto
Musto offers all its know-how in these MPX Race overalls. Designed on the basis of sporting use, the GORE-TEX membrane has also been designed to be durably waterproof and highly breathable. A technical garment made by Musto for experienced sailors as well as all boaters who want the best for intensive regatta practice.
Characteristics of the Gore-tex MPX Race Musto watch dungarees
Gore-Tex 3-layer Pro Shell Superior membrane for unsurpassed waterproofing/breathability
High straps in stretch fabric for great comfort in action
Hi-Fit Cover, designed to ensure extreme waterproofness when worn without a jacket, the MPX overalls ride high on the chest
Elasticated tightening under the arms
Waterproof two-way zipper made of synthetic materials.
Tightening waist adjustment
Seat and knee protection made of non-abrasive fabric to avoid membrane wear
Waterproof inner pocket
Extra wide velcro ankle strap for easy tightening
Exterior: 85% polyamide, 15% PTFE (Teflon)
Interior: 88% nylon, 12% elastane
You might also like 2 other products seleted for you
<div class="fiche-txt"> <h2>A thick fleece hood to keep your head warm in all circumstances</h2> <p>No compromise with this 350gr/m2 fleece hood. A thickness and a plunging cut that keeps the sailor's head and neck warm in all situations, even when sailing in the cold. Totally breathable, this balaclava will complete the three layer system under the hood of your watch jacket.</p> </div>

available

<div class="fiche-txt"> <h2>The MPX Offshore Smock jacket designed for regatta and offshore racing</h2> <p>The new version of this famous Quarter Jacket. <span>This jacket offers exceptional waterproofing and incredibly breathable protection for total comfort, a technique learned from the development of the pioneering HPX Collection. </span>Featuring a heat retention fleece-lined funnel and hood pod, this jacket is ideal for all types of cruising.</p> <h2>Detailed features of the Musto MPX Offshore Smock</h2> </div>

available
In the same category
4 other products seleted for you