available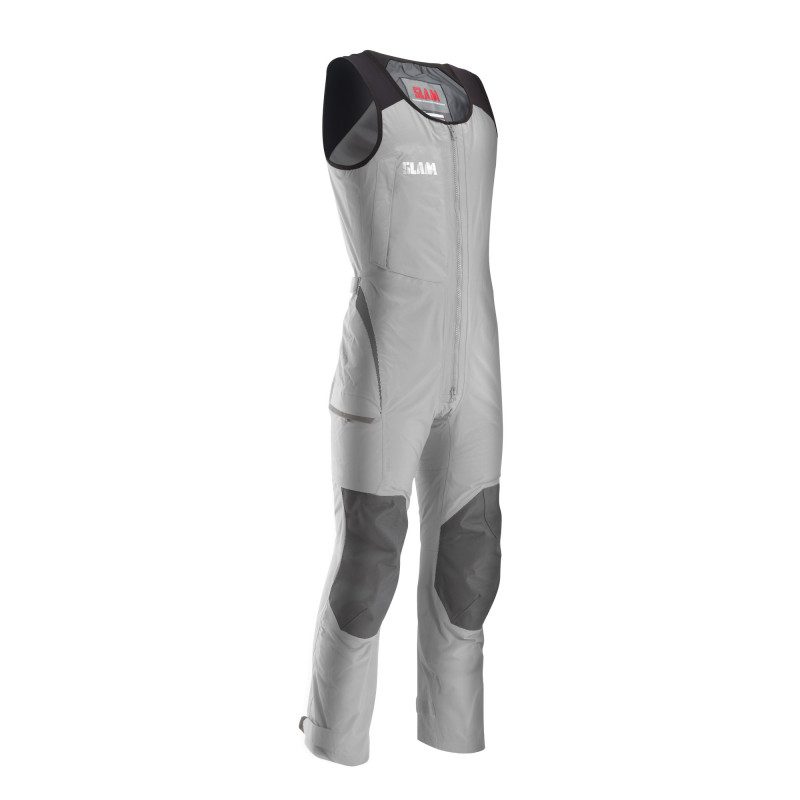 error Shipped within 7 days
Detailed features
Slam Force 3 Racing Dungarees
The Force 3 Long John is a breathable membrane racing dungaree for coastal cruising or cool nights at the helm. These Slam watch dungarees are ideal for taking to the sea and ensuring you are well protected in the harshest of weather conditions. This marine garment is both waterproof and breathable. The Slam brand specialises in the design of technical equipment for the nautical industry. The Force 3 range ensures optimal protection for sailors.
Regatta overalls at Picksea
Picksea selects the best in marine equipment with technical marine clothing known for its quality and performance. So, to equip yourself for your cruises, regattas and offshore sailing, access our entire catalogue on our website and order easily and in a few clicks everything you need to take to the sea.
Waterproof and breathable 2-layer laminate with heat sealed seams without lining. 2-layer Tussor Nylon laminate outer shell waterproof to 20,000 mm
Elastic fabric shoulder pads
Nylon canvas reinforcements on friction and tension areas: knees and seat
Belly pockets
Elastic and velcro adjustments at waist and ankles
Waterproof pocket on the right leg
Double zipper closure.
In the same category
4 other products seleted for you