available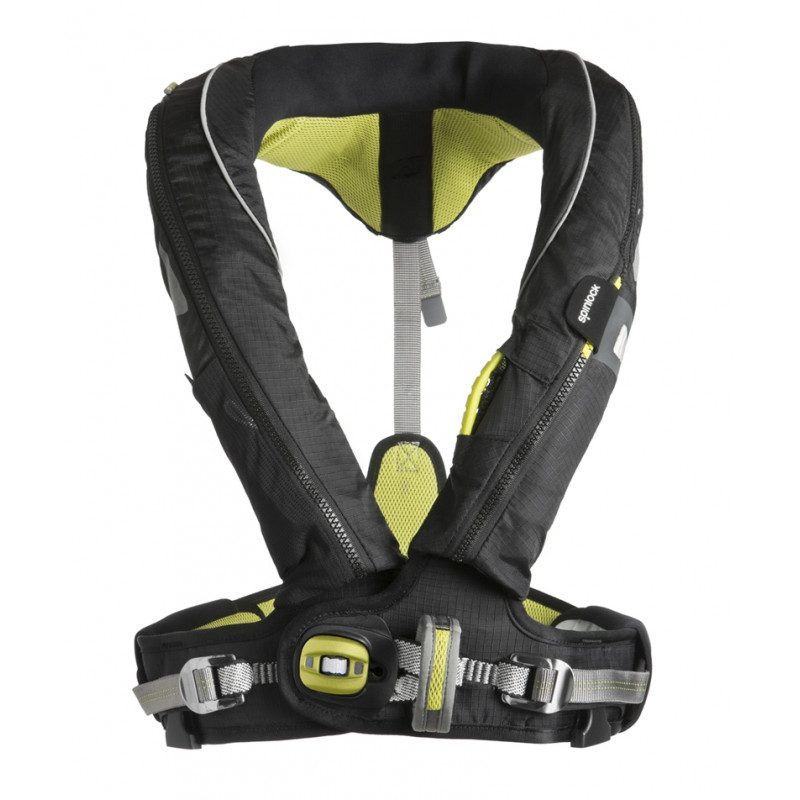 €213.75 Tax included -10% €237.50
check_circle In stock
Detailed features
The reference lifejacket for racing and offshore use
The Deckvest is the premium lifejacket for ocean racers and marine professionals. Awarded for innovation, the Spinlock lifejacket/harness impresses with its reliability and comfort. Equipped with a hood, a harness loop, a knife and a flashlight, it is one of the only lifejackets adapted as standard for ocean races such as the Mini Transat or the Transquadra.
Discover the whole range of life jackets for boating
50, 100, 150 newtons, adapt your lifejacket to the current regulations and to your practice. Buoyancy aid or automatic release vest, children's vest or regatta vest, discover the biggest brands of lifejackets on Picksea: Spinlock, 4 Water, Secumar, Helly Hansen, Musto, Zhik, Magic Marine... More information on our guide: Choosing your lifejacket
Characteristics of the Deckvest 150N UML Spinlock Deck Ware
The new Deckvest is approved to ISO12402-3, the new international standard for lifejackets and ISO12401 for safety deck harnesses.
A compact 3D shape, with front ventral opening for a quick and secure fit in every use.
Multiple chest and back adjustments for a perfect fit.
A soft harness loop for attachment.
Self-inflating, high visibility 150N lifejacket with a hood for protection from the sun.
UML Pro-Sensor trigger with trigger indicator light.
Flashlight with automatic triggering on contact with water.
Delivered with 2 undershirts
Delivered with an emergency knife to cut the straps.
Manual release option on request.
Available in 3 sizes.
Size 1 : 60-90 cm (chest size)
Size 2 : 72-125 cm (chest size)
Size 3 : 100-150 cm (chest size)
5 year warranty from registration within 30 days of purchase on the Spinlock website.
In the same category
4 other products seleted for you