available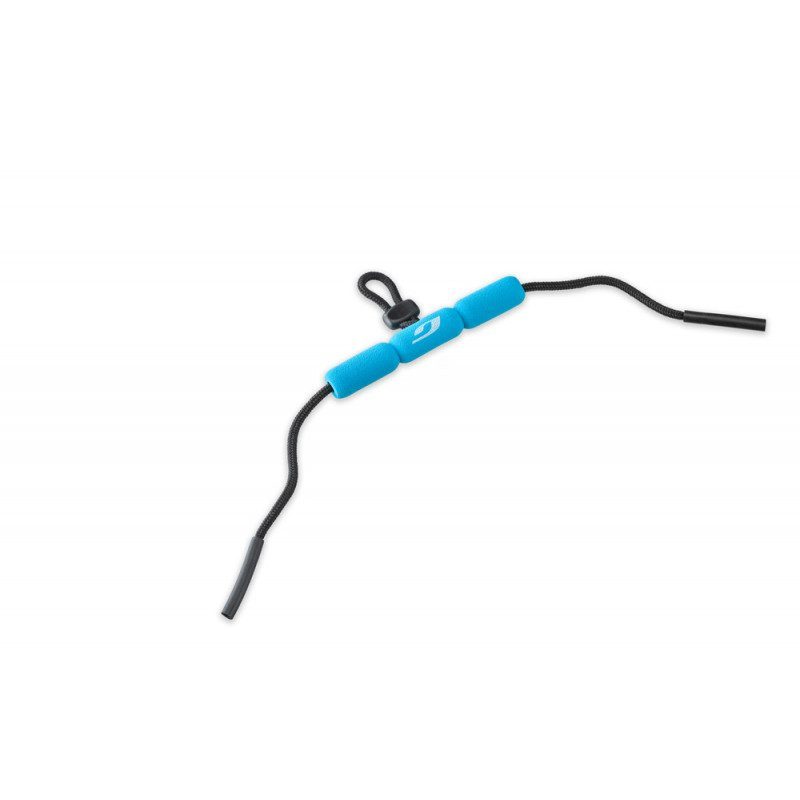 check_circle Shipped within 24h
Detailed features
Floatation lanyard with silicone tips by Julbo
This silicon sunglasses cord with float provides great buoyancy to keep your glasses on even in the most challenging conditions. The silicone tube ends keep the temples securely in place. Adjustable at the back of the head.
Find all Julbo eyewear on our website
Created in 1888 in Morez, France, Julbo is a brand of eyewear and sports accessories that accompanies sportsmen and women in their various activities by offering them quality products. You can find most of their models on Picksea.com, which will perfectly suit your hobbies and passions!
Floating lanyard features
Designed to hold a pair of goggles of up to 45 grams on the surface of the water.
Black colour and blue foam float.
Sliding buckle for adjustment on the head.
You might also like 4 other products seleted for you
In the same category
4 other products seleted for you
<div class="fiche-txt"> <h2>Your sunglasses in security thanks to this string for boat glasses</h2> <p>A neoprene eyewear cord in Musto colours adapted to the practice of sport sailing which, moreover, is perfectly buoyant. It allows you to keep your polarized sunglasses or your eyeglasses in place and to avoid losing them at sea. If you should lose them in the water, the buoyancy of the neoprene ensures that you can catch them before they sink.</p> <h2>The Musto Sailing range of boat clothes and accessories selected by Picksea</h2> <p>Discover the whole range of sea clothes, luggage and boat accessories of the brand MUSTO on Picksea.com. Incontrovertible dnas the medium of the sea and the professional sailors, clothing Musto do not present any more.</p> <h2>Technical characteristics of the Sunnie Musto neoprene goggle cord</h2> </div>

unavailable

<div class="fiche-txt"> <h2>Keep your glasses on when boating</h2> <div class="fiche-txt">This eyewear cord in the Magic Marine colours is suitable for sailing, holding sunglasses or glasses on the head even in the event of a hard blow.</div> <div class="fiche-txt"> <h2>Discover the Magic Marine 2018 range without further ado</h2> <p>Do not hesitate to discover all our models of wetsuits, jackets, bags and accessories Magic Marine which works for the comfort and the performance of the sportsmen, professionals and amateurs by proposing them highly qualitative products.</p> </div> <h2>Features of the Magic Marine eyeglass cord</h2> </div>

available

<div class="fiche-txt"> <h2>The cord for Magic Marine cap</h2> <div class="fiche-txt">Clip your cap with this cord so that you don't lose it in a gust of wind (or boom).</div> <div class="fiche-txt"> <h2>Discover the Magic Marine 2018 range without further ado</h2> <p>Do not hesitate to discover all our models of wetsuits, jackets, bags and accessories Magic Marine which works for the comfort and the performance of the sportsmen, professionals and amateurs by proposing them highly qualitative products.</p> </div> <h2>Cap Leash Magic Marine Lanyard Features</h2> </div>

available

<div class="fiche-txt"> <h2>Don't worry about your glasses when boating with the floating lanyard</h2> <p>Floating cord for sunglasses or eyeglasses in Bateau. Made of quick-drying synthetic jersey tube with foam padding. This cord ensures the flotation of most of the glasses of the market.</p> <h2>All the accessories for the comfort of the sailor are on Picksea</h2> <p>Discover our selection of headlamps, safety equipment, life jackets, cartography and navigation accessories, comfort accessories, sea wear, waterproof luggage.</p> </div> <h2>Detailed characteristics of the cord</h2>

available