unavailable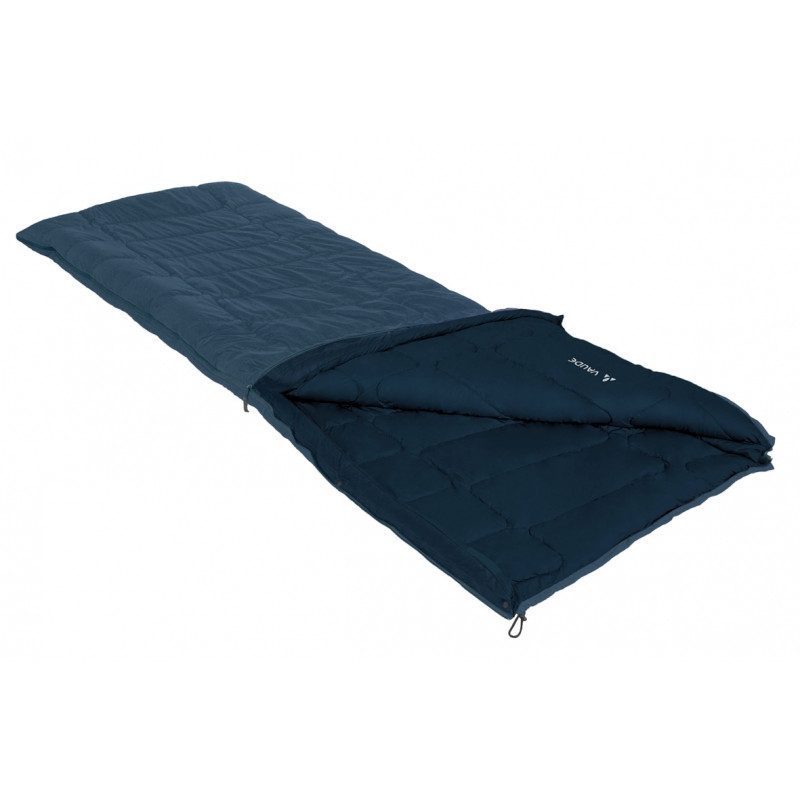 clear Please call us +33 297 11 80 95
Detailed features
Navajo 500 XL Sleeping Bag:
The Navajo 500 XL sleeping bag from Vaude is specially designed for the outdoors. Sturdy and warm, it is perfect for hiking, bivouacking or camping. This rectangular shaped 3 season sleeping bag is also breathable. Its Sensofiber microfiber filling reflects body heat, wicks moisture away from the body and ensures a good indoor climate while sleeping. This sleeping bag is equipped with the Navajo Link system, which allows for variable use and multi-compatibility with other Navajo models.
Zipper positioned on the left.
Features:
Weight: 1750 g
Dimensions: 235 cm (total length) x 90 cm (width at head) x 205 cm (length excluding head section) x 90 cm (width at feet)
Dimensions storage bag: 20 x 18 cm (min) / 35 x 18 cm (max)
Use for Comfort 7°C, Limit 2°C, Extreme -12°C.
Usage: Spring, Autumn, Summer
Ecological sleeping bag
Details:
Inside pocket for storing the most important utensils
Possibility to connect the sleeping bag to all Navajo models
Numerous combination possibilities thanks to the zips that allow the models to be linked together
Covered cut for comfortable leg freedom
Possibility to use the sleeping bag as a blanket
The upper part can be folded for more freedom at the head level
Used with a separate cushion, this model is suitable for tall people
Adjustable hood with drawstring
Shoulder collar to keep warm
Two-way zip fastener
Composition:
Outer fabric: 100% Polyester, 50D 300T Ripstop
Lining: 100% Polyester, 50D 310T
Filling: 100% Polyester, 3D fiber
Particularly soft and skin-friendly fabrics, bluesign certified (ecological standard)
Sensofiber padding for a comfortable sleep and optimal insulation