unavailable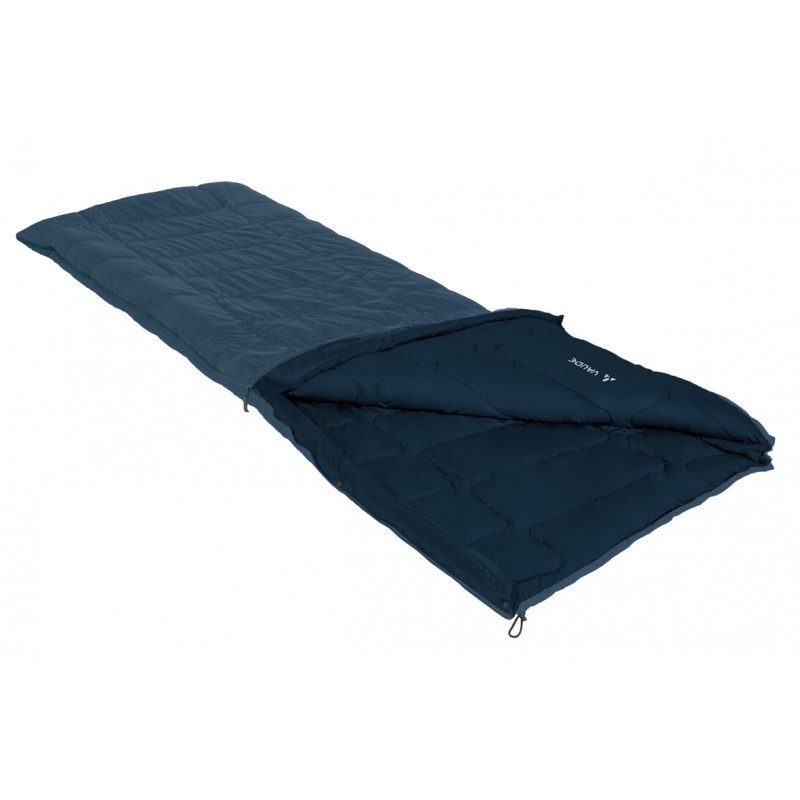 clear Please call us +33 297 11 80 95
PrestaShop\PrestaShop\Adapter\Presenter\Product\ProductLazyArray Object ( [imageRetriever:PrestaShop\PrestaShop\Adapter\Presenter\Product\ProductLazyArray:private] => PrestaShop\PrestaShop\Adapter\Image\ImageRetriever Object ( [link:PrestaShop\PrestaShop\Adapter\Image\ImageRetriever:private] => Link Object ( [allow:protected] => 1 [url:protected] => /index.php [protocol_link] => https:// [protocol_content] => https:// [ssl_enable:protected] => 1 [urlShopId:protected] => [supportedBrowser] => ) ) [link:PrestaShop\PrestaShop\Adapter\Presenter\Product\ProductLazyArray:private] => Link Object ( [allow:protected] => 1 [url:protected] => /index.php [protocol_link] => https:// [protocol_content] => https:// [ssl_enable:protected] => 1 [urlShopId:protected] => [supportedBrowser] => ) [priceFormatter:PrestaShop\PrestaShop\Adapter\Presenter\Product\ProductLazyArray:private] => PrestaShop\PrestaShop\Adapter\Product\PriceFormatter Object ( ) [productColorsRetriever:PrestaShop\PrestaShop\Adapter\Presenter\Product\ProductLazyArray:private] => PrestaShop\PrestaShop\Adapter\Product\ProductColorsRetriever Object ( ) [translator:PrestaShop\PrestaShop\Adapter\Presenter\Product\ProductLazyArray:private] => PrestaShopBundle\Translation\TranslatorComponent Object ( [catalogues:protected] => Array ( [en-US] => Symfony\Component\Translation\MessageCatalogue Object ( [messages:Symfony\Component\Translation\MessageCatalogue:private] => Array ( [en-US] => Array ( [OK] => OK [No] => No [Yes] => Yes [Write your review] => Write your review [Sorry, your review cannot be posted.] => Sorry, your review cannot be posted. [Title] => Title [Your name] => Your name [Review] => Review [Required fields] => Required fields [Cancel] => Cancel [Send] => Send [Your comment has been submitted and will be available once approved by a moderator.] => Your comment has been submitted and will be available once approved by a moderator. [Your comment has been added!] => Your comment has been added! [Review sent] => Review sent [Your review cannot be sent] => Your review cannot be sent [By %1$s] => By %1$s [Report abuse] => Report abuse [Comments] => Comments [Sorry, your review appreciation cannot be sent.] => Sorry, your review appreciation cannot be sent. [Sorry, your abuse report cannot be sent.] => Sorry, your abuse report cannot be sent. [Last] => Last [Your review appreciation cannot be sent] => Your review appreciation cannot be sent [Report comment] => Report comment [Are you sure that you want to report this comment?] => Are you sure that you want to report this comment? [Report sent] => Report sent [Your report has been submitted and will be considered by a moderator.] => Your report has been submitted and will be considered by a moderator. [Your report cannot be sent] => Your report cannot be sent ) [ShopThemeGlobal] => Array ( [Créez votre compte professionnel] => Create your professional account [Demandez un devis] => Request a quote [Plus de 300 clients nous font confiance] => More than 300 customers trust us [Notre sélection de produits par métiers] => Our selection of products by trade [Vêtements pêche / Marin pêcheur] => Fishing clothes / Fisherman [Vêtements poissonnier] => Fishmonger's clothing [Vêtement moniteur de voile] => Sailing instructor clothing [Vêtement aquaculteur] => Aquaculturist clothing [Vêtement pisciliculteur] => Fish farmer's clothing [Vêtement conchyliculteur] => Conchyliculteur clothing [Vêtement de pluie professionnel] => Professional rainwear [+ 5000 produits] => + 5000 products [référencés pour vous] => referenced for you [+ 300 clients] => + 300 customers [nous font confiance] => trust us ) [ShopThemeGlobal ] => Array ( [Vêtements skipper] => Skipper clothing ) ) [metadata:Symfony\Component\Translation\MessageCatalogue:private] => Array ( ) [resources:Symfony\Component\Translation\MessageCatalogue:private] => Array ( ) [locale:Symfony\Component\Translation\MessageCatalogue:private] => en-US [fallbackCatalogue:Symfony\Component\Translation\MessageCatalogue:private] => [parent:Symfony\Component\Translation\MessageCatalogue:private] => ) ) [locale:Symfony\Component\Translation\Translator:private] => en-US [fallbackLocales:Symfony\Component\Translation\Translator:private] => Array ( ) [loaders:Symfony\Component\Translation\Translator:private] => Array ( ) [resources:Symfony\Component\Translation\Translator:private] => Array ( ) [formatter:Symfony\Component\Translation\Translator:private] => Symfony\Component\Translation\Formatter\MessageFormatter Object ( [selector:Symfony\Component\Translation\Formatter\MessageFormatter:private] => Symfony\Component\Translation\MessageSelector Object ( ) ) [cacheDir:Symfony\Component\Translation\Translator:private] => /home/httpd/html/www.picksea.com/var/cache/prod/translations [debug:Symfony\Component\Translation\Translator:private] => [configCacheFactory:Symfony\Component\Translation\Translator:private] => Symfony\Component\Config\ConfigCacheFactory Object ( [debug:Symfony\Component\Config\ConfigCacheFactory:private] => ) ) [settings:protected] => PrestaShop\PrestaShop\Core\Product\ProductPresentationSettings Object ( [catalog_mode] => [catalog_mode_with_prices] => 0 [restricted_country_mode] => [include_taxes] => 1 [allow_add_variant_to_cart_from_listing] => 1 [stock_management_enabled] => 1 [showPrices] => 1 [lastRemainingItems] => 0 ) [product:protected] => Array ( [id_shop_default] => 1 [id_manufacturer] => 1057 [id_supplier] => 1011 [reference] => VA-12131 [supplier_reference] => [location] => [width] => 0.000000 [height] => 0.000000 [depth] => 0.000000 [weight] => 1.700000 [quantity_discount] => 0 [ean13] => 4052285112004 [isbn] => [upc] => [cache_is_pack] => 0 [cache_has_attachments] => 0 [is_virtual] => 0 [state] => 1 [additional_delivery_times] => 1 [delivery_in_stock] => [delivery_out_stock] => [id_category_default] => 105507 [id_tax_rules_group] => 36 [on_sale] => 0 [online_only] => 0 [ecotax] => 0 [minimal_quantity] => 1 [low_stock_threshold] => [low_stock_alert] => 0 [price] => €79.17 [wholesale_price] => 50.000000 [unity] => [unit_price_ratio] => 0.000000 [additional_shipping_cost] => 0.00 [customizable] => 0 [text_fields] => 0 [uploadable_files] => 0 [redirect_type] => 404 [id_type_redirected] => 0 [available_for_order] => 1 [available_date] => [show_condition] => 0 [condition] => new [show_price] => 1 [indexed] => 1 [visibility] => both [cache_default_attribute] => 115805 [advanced_stock_management] => 0 [date_add] => 2013-06-10 16:47:36 [date_upd] => 2022-12-01 00:27:44 [pack_stock_type] => 3 [meta_description] => The Navajo 500 sleeping bag from Vaude is specially designed for outdoor use. Solid and warm, it is perfect for hiking, bivouacking or camping. [meta_keywords] => camping equipment,sleeping bag,sleeping bag navajo 500,vaude [meta_title] => Sleeping bag Navajo 500 | Picksea [link_rewrite] => sleeping-bag-navajo-500 [name] => Sleeping bag Navajo 500 [description] =>

Features:

Weight: 1300 g
Dimensions: 220 cm (total length) x 80 cm (width at head) x 190 cm (length excluding head section) x 80 cm (width at feet)
Dimensions storage bag: 20 x 18 cm (min) / 35 x 18 cm (max)
Comfort Temperature 12°C / Limit Temperature 8°C / Extreme Temperature -5°C
Usage: Spring, Autumn, Summer
Ecological sleeping bag

Details:

Inside pocket for storing the most important utensils
Possibility to connect the sleeping bag to all Navajo models
Numerous combination possibilities thanks to the zips that allow the models to be linked together
Covered cut for comfortable leg freedom
Possibility to use the sleeping bag as a blanket
The upper part can be folded for more freedom at the head level
Used with a separate cushion, this model is suitable for tall people
Adjustable hood with drawstring
Shoulder collar to keep warm
Two-way zip fastener

Composition:

Outer fabric: 100% Polyester, 50D 300T Ripstop
Lining: 100% Polyester, 50D 310T
Filling: 100% Polyester, 3D fiber
Particularly soft and skin-friendly fabrics, bluesign certified (ecological standard)
Sensofiber padding for a comfortable sleep and optimal insulation

[description_short] =>

Navajo 500 Sleeping Bag:

The Navajo 500 sleeping bag from Vaude is specially designed for outdoor use. Solid and warm, it is perfect for hiking, bivouacking or camping. This rectangular shaped 3 season sleeping bag is also breathable. Its Sensofiber microfiber filling reflects body heat, wicks moisture away from the body and ensures a good indoor climate while sleeping. This sleeping bag is equipped with the Navajo Link system, which allows for variable use and multi-compatibility with other Navajo models.

Available with a zipper on the left.

Available in 2 colours: Black and blue.

[available_now] => [available_later] => [video] => [personnalisation] => 0 [markdown] => [catdecathon] => [id] => 22275 [id_product] => 22275 [out_of_stock] => 0 [new] => 0 [id_product_attribute] => 115805 [quantity_wanted] => 1 [extraContent] => Array ( ) [allow_oosp] => 0 [category] => sleeping-bags [category_name] => Sleeping bags [link] => https://www.picksea.com/en/sleeping-bag-navajo-500-vaude-22275.html [attribute_price] => -3.33 [price_tax_exc] => 79.17 [price_without_reduction] => 79.17 [price_without_reduction_without_tax] => 79.17 [reduction] => 0 [reduction_without_tax] => 0 [specific_prices] => Array ( ) [quantity] => 0 [quantity_all_versions] => 0 [id_image] => en-default [features] => Array ( ) [attachments] => Array ( ) [virtual] => 0 [pack] => 0 [packItems] => Array ( ) [nopackprice] => 0 [customization_required] => [attributes] => Array ( [2] => Array ( [id_attribute] => 252 [id_attribute_group] => 2 [name] => Marine Blue [group] => Color [reference] => VA-12131-BLUE [ean13] => 4052285112004 [isbn] => [upc] => ) ) [rate] => 0 [tax_name] => [ecotax_rate] => 0 [unit_price] => [customizations] => Array ( [fields] => Array ( ) ) [id_customization] => 0 [is_customizable] => [show_quantities] => [quantity_label] => Item [quantity_discounts] => Array ( ) [customer_group_discount] => 0 [title] => Sleeping bag Navajo 500 [images] => Array ( [0] => Array ( [bySize] => Array ( [small_default] => Array ( [url] => https://www.picksea.com/45545-small_default/sleeping-bag-navajo-500.jpg [width] => 98 [height] => 98 ) [cart_default] => Array ( [url] => https://www.picksea.com/45545-cart_default/sleeping-bag-navajo-500.jpg [width] => 125 [height] => 125 ) [home_default] => Array ( [url] => https://www.picksea.com/45545-home_default/sleeping-bag-navajo-500.jpg [width] => 250 [height] => 250 ) [home_large] => Array ( [url] => https://www.picksea.com/45545-home_large/sleeping-bag-navajo-500.jpg [width] => 280 [height] => 280 ) [medium_default] => Array ( [url] => https://www.picksea.com/45545-medium_default/sleeping-bag-navajo-500.jpg [width] => 452 [height] => 452 ) [large_default] => Array ( [url] => https://www.picksea.com/45545-large_default/sleeping-bag-navajo-500.jpg [width] => 800 [height] => 800 ) ) [small] => Array ( [url] => https://www.picksea.com/45545-small_default/sleeping-bag-navajo-500.jpg [width] => 98 [height] => 98 ) [medium] => Array ( [url] => https://www.picksea.com/45545-home_large/sleeping-bag-navajo-500.jpg [width] => 280 [height] => 280 ) [large] => Array ( [url] => https://www.picksea.com/45545-large_default/sleeping-bag-navajo-500.jpg [width] => 800 [height] => 800 ) [legend] => [cover] => 1 [id_image] => 45545 [position] => 1 [associatedVariants] => Array ( [0] => 115805 ) ) [1] => Array ( [bySize] => Array ( [small_default] => Array ( [url] => https://www.picksea.com/70339-small_default/sleeping-bag-navajo-500.jpg [width] => 98 [height] => 98 ) [cart_default] => Array ( [url] => https://www.picksea.com/70339-cart_default/sleeping-bag-navajo-500.jpg [width] => 125 [height] => 125 ) [home_default] => Array ( [url] => https://www.picksea.com/70339-home_default/sleeping-bag-navajo-500.jpg [width] => 250 [height] => 250 ) [home_large] => Array ( [url] => https://www.picksea.com/70339-home_large/sleeping-bag-navajo-500.jpg [width] => 280 [height] => 280 ) [medium_default] => Array ( [url] => https://www.picksea.com/70339-medium_default/sleeping-bag-navajo-500.jpg [width] => 452 [height] => 452 ) [large_default] => Array ( [url] => https://www.picksea.com/70339-large_default/sleeping-bag-navajo-500.jpg [width] => 800 [height] => 800 ) ) [small] => Array ( [url] => https://www.picksea.com/70339-small_default/sleeping-bag-navajo-500.jpg [width] => 98 [height] => 98 ) [medium] => Array ( [url] => https://www.picksea.com/70339-home_large/sleeping-bag-navajo-500.jpg [width] => 280 [height] => 280 ) [large] => Array ( [url] => https://www.picksea.com/70339-large_default/sleeping-bag-navajo-500.jpg [width] => 800 [height] => 800 ) [legend] => [cover] => [id_image] => 70339 [position] => 2 [associatedVariants] => Array ( [0] => 115805 ) ) ) [cover] => Array ( [bySize] => Array ( [small_default] => Array ( [url] => https://www.picksea.com/45545-small_default/sleeping-bag-navajo-500.jpg [width] => 98 [height] => 98 ) [cart_default] => Array ( [url] => https://www.picksea.com/45545-cart_default/sleeping-bag-navajo-500.jpg [width] => 125 [height] => 125 ) [home_default] => Array ( [url] => https://www.picksea.com/45545-home_default/sleeping-bag-navajo-500.jpg [width] => 250 [height] => 250 ) [home_large] => Array ( [url] => https://www.picksea.com/45545-home_large/sleeping-bag-navajo-500.jpg [width] => 280 [height] => 280 ) [medium_default] => Array ( [url] => https://www.picksea.com/45545-medium_default/sleeping-bag-navajo-500.jpg [width] => 452 [height] => 452 ) [large_default] => Array ( [url] => https://www.picksea.com/45545-large_default/sleeping-bag-navajo-500.jpg [width] => 800 [height] => 800 ) ) [small] => Array ( [url] => https://www.picksea.com/45545-small_default/sleeping-bag-navajo-500.jpg [width] => 98 [height] => 98 ) [medium] => Array ( [url] => https://www.picksea.com/45545-home_large/sleeping-bag-navajo-500.jpg [width] => 280 [height] => 280 ) [large] => Array ( [url] => https://www.picksea.com/45545-large_default/sleeping-bag-navajo-500.jpg [width] => 800 [height] => 800 ) [legend] => [cover] => 1 [id_image] => 45545 [position] => 1 [associatedVariants] => Array ( [0] => 115805 ) ) [has_discount] => [discount_type] => [discount_percentage] => [discount_percentage_absolute] => [discount_amount] => [discount_amount_to_display] => [price_amount] => 79.17 [regular_price_amount] => 79.17 [regular_price] => €79.17 [discount_to_display] => [unit_price_full] => [show_availability] => 1 [availability_message] => Please call us +33 297 11 80 95 [availability_date] => [availability] => unavailable ) [language:PrestaShop\PrestaShop\Adapter\Presenter\Product\ProductLazyArray:private] => Language Object ( [id] => 3 [name] => English GB (English) [iso_code] => en [locale] => en-US [language_code] => en [date_format_lite] => Y-m-d [date_format_full] => Y-m-d H:i:s [is_rtl] => 0 [active] => 1 [webserviceParameters:protected] => Array ( [objectNodeName] => language [objectsNodeName] => languages ) [translationsFilesAndVars:protected] => Array ( [fields] => _FIELDS [errors] => _ERRORS [admin] => _LANGADM [pdf] => _LANGPDF [tabs] => tabs ) [id_lang:protected] => [id_shop:protected] => 1 [id_shop_list] => Array ( ) [get_shop_from_context:protected] => 1 [table:protected] => lang [identifier:protected] => id_lang [fieldsRequired:protected] => Array ( [0] => name [1] => iso_code [2] => date_format_lite [3] => date_format_full ) [fieldsSize:protected] => Array ( [name] => 32 [iso_code] => 2 [locale] => 5 [language_code] => 5 [date_format_lite] => 32 [date_format_full] => 32 ) [fieldsValidate:protected] => Array ( [name] => isGenericName [iso_code] => isLanguageIsoCode [locale] => isLocale [language_code] => isLanguageCode [active] => isBool [is_rtl] => isBool [date_format_lite] => isPhpDateFormat [date_format_full] => isPhpDateFormat ) [fieldsRequiredLang:protected] => Array ( ) [fieldsSizeLang:protected] => Array ( ) [fieldsValidateLang:protected] => Array ( ) [tables:protected] => Array ( ) [image_dir:protected] => [image_format:protected] => jpg [translator:protected] => [def:protected] => Array ( [table] => lang [primary] => id_lang [fields] => Array ( [name] => Array ( [type] => 3 [validate] => isGenericName [required] => 1 [size] => 32 ) [iso_code] => Array ( [type] => 3 [validate] => isLanguageIsoCode [required] => 1 [size] => 2 ) [locale] => Array ( [type] => 3 [validate] => isLocale [size] => 5 ) [language_code] => Array ( [type] => 3 [validate] => isLanguageCode [size] => 5 ) [active] => Array ( [type] => 2 [validate] => isBool ) [is_rtl] => Array ( [type] => 2 [validate] => isBool ) [date_format_lite] => Array ( [type] => 3 [validate] => isPhpDateFormat [required] => 1 [size] => 32 ) [date_format_full] => Array ( [type] => 3 [validate] => isPhpDateFormat [required] => 1 [size] => 32 ) ) [classname] => Language ) [update_fields:protected] => [force_id] => ) [arrayAccessList:PrestaShop\PrestaShop\Adapter\Presenter\AbstractLazyArray:private] => ArrayObject Object ( [storage:ArrayObject:private] => Array ( [id] => Array ( [type] => method [value] => getId ) [attributes] => Array ( [type] => method [value] => getAttributes ) [show_price] => Array ( [type] => method [value] => getShowPrice ) [weight_unit] => Array ( [type] => method [value] => getWeightUnit ) [url] => Array ( [type] => method [value] => getUrl ) [canonical_url] => Array ( [type] => method [value] => getCanonicalUrl ) [add_to_cart_url] => Array ( [type] => method [value] => getAddToCartUrl ) [condition] => Array ( [type] => method [value] => getCondition ) [delivery_information] => Array ( [type] => method [value] => getDeliveryInformation ) [embedded_attributes] => Array ( [type] => method [value] => getEmbeddedAttributes ) [file_size_formatted] => Array ( [type] => method [value] => getFileSizeFormatted ) [attachments] => Array ( [type] => method [value] => getAttachments ) [quantity_discounts] => Array ( [type] => method [value] => getQuantityDiscounts ) [reference_to_display] => Array ( [type] => method [value] => getReferenceToDisplay ) [grouped_features] => Array ( [type] => method [value] => getGroupedFeatures ) [seo_availability] => Array ( [type] => method [value] => getSeoAvailability ) [labels] => Array ( [type] => method [value] => getLabels ) [ecotax] => Array ( [type] => method [value] => getEcotax ) [flags] => Array ( [type] => method [value] => getFlags ) [main_variants] => Array ( [type] => method [value] => getMainVariants ) [specific_references] => Array ( [type] => method [value] => getSpecificReferences ) [id_shop_default] => Array ( [type] => variable [value] => 1 ) [id_manufacturer] => Array ( [type] => variable [value] => 1057 ) [id_supplier] => Array ( [type] => variable [value] => 1011 ) [reference] => Array ( [type] => variable [value] => VA-12131 ) [supplier_reference] => Array ( [type] => variable [value] => ) [location] => Array ( [type] => variable [value] => ) [width] => Array ( [type] => variable [value] => 0.000000 ) [height] => Array ( [type] => variable [value] => 0.000000 ) [depth] => Array ( [type] => variable [value] => 0.000000 ) [weight] => Array ( [type] => variable [value] => 1.700000 ) [quantity_discount] => Array ( [type] => variable [value] => 0 ) [ean13] => Array ( [type] => variable [value] => 4052285112004 ) [isbn] => Array ( [type] => variable [value] => ) [upc] => Array ( [type] => variable [value] => ) [cache_is_pack] => Array ( [type] => variable [value] => 0 ) [cache_has_attachments] => Array ( [type] => variable [value] => 0 ) [is_virtual] => Array ( [type] => variable [value] => 0 ) [state] => Array ( [type] => variable [value] => 1 ) [additional_delivery_times] => Array ( [type] => variable [value] => 1 ) [delivery_in_stock] => Array ( [type] => variable [value] => ) [delivery_out_stock] => Array ( [type] => variable [value] => ) [id_category_default] => Array ( [type] => variable [value] => 105507 ) [id_tax_rules_group] => Array ( [type] => variable [value] => 36 ) [on_sale] => Array ( [type] => variable [value] => 0 ) [online_only] => Array ( [type] => variable [value] => 0 ) [minimal_quantity] => Array ( [type] => variable [value] => 1 ) [low_stock_threshold] => Array ( [type] => variable [value] => ) [low_stock_alert] => Array ( [type] => variable [value] => 0 ) [price] => Array ( [type] => variable [value] => €79.17 ) [wholesale_price] => Array ( [type] => variable [value] => 50.000000 ) [unity] => Array ( [type] => variable [value] => ) [unit_price_ratio] => Array ( [type] => variable [value] => 0.000000 ) [additional_shipping_cost] => Array ( [type] => variable [value] => 0.00 ) [customizable] => Array ( [type] => variable [value] => 0 ) [text_fields] => Array ( [type] => variable [value] => 0 ) [uploadable_files] => Array ( [type] => variable [value] => 0 ) [redirect_type] => Array ( [type] => variable [value] => 404 ) [id_type_redirected] => Array ( [type] => variable [value] => 0 ) [available_for_order] => Array ( [type] => variable [value] => 1 ) [available_date] => Array ( [type] => variable [value] => ) [show_condition] => Array ( [type] => variable [value] => 0 ) [indexed] => Array ( [type] => variable [value] => 1 ) [visibility] => Array ( [type] => variable [value] => both ) [cache_default_attribute] => Array ( [type] => variable [value] => 115805 ) [advanced_stock_management] => Array ( [type] => variable [value] => 0 ) [date_add] => Array ( [type] => variable [value] => 2013-06-10 16:47:36 ) [date_upd] => Array ( [type] => variable [value] => 2022-12-01 00:27:44 ) [pack_stock_type] => Array ( [type] => variable [value] => 3 ) [meta_description] => Array ( [type] => variable [value] => The Navajo 500 sleeping bag from Vaude is specially designed for outdoor use. Solid and warm, it is perfect for hiking, bivouacking or camping. ) [meta_keywords] => Array ( [type] => variable [value] => camping equipment,sleeping bag,sleeping bag navajo 500,vaude ) [meta_title] => Array ( [type] => variable [value] => Sleeping bag Navajo 500 | Picksea ) [link_rewrite] => Array ( [type] => variable [value] => sleeping-bag-navajo-500 ) [name] => Array ( [type] => variable [value] => Sleeping bag Navajo 500 ) [description] => Array ( [type] => variable [value] =>

Features:

Weight: 1300 g
Dimensions: 220 cm (total length) x 80 cm (width at head) x 190 cm (length excluding head section) x 80 cm (width at feet)
Dimensions storage bag: 20 x 18 cm (min) / 35 x 18 cm (max)
Comfort Temperature 12°C / Limit Temperature 8°C / Extreme Temperature -5°C
Usage: Spring, Autumn, Summer
Ecological sleeping bag

Details:

Inside pocket for storing the most important utensils
Possibility to connect the sleeping bag to all Navajo models
Numerous combination possibilities thanks to the zips that allow the models to be linked together
Covered cut for comfortable leg freedom
Possibility to use the sleeping bag as a blanket
The upper part can be folded for more freedom at the head level
Used with a separate cushion, this model is suitable for tall people
Adjustable hood with drawstring
Shoulder collar to keep warm
Two-way zip fastener

Composition:

Outer fabric: 100% Polyester, 50D 300T Ripstop
Lining: 100% Polyester, 50D 310T
Filling: 100% Polyester, 3D fiber
Particularly soft and skin-friendly fabrics, bluesign certified (ecological standard)
Sensofiber padding for a comfortable sleep and optimal insulation

) [description_short] => Array ( [type] => variable [value] =>

Navajo 500 Sleeping Bag:

The Navajo 500 sleeping bag from Vaude is specially designed for outdoor use. Solid and warm, it is perfect for hiking, bivouacking or camping. This rectangular shaped 3 season sleeping bag is also breathable. Its Sensofiber microfiber filling reflects body heat, wicks moisture away from the body and ensures a good indoor climate while sleeping. This sleeping bag is equipped with the Navajo Link system, which allows for variable use and multi-compatibility with other Navajo models.

Available with a zipper on the left.

Available in 2 colours: Black and blue.

) [available_now] => Array ( [type] => variable [value] => ) [available_later] => Array ( [type] => variable [value] => ) [video] => Array ( [type] => variable [value] => ) [personnalisation] => Array ( [type] => variable [value] => 0 ) [markdown] => Array ( [type] => variable [value] => ) [catdecathon] => Array ( [type] => variable [value] => ) [id_product] => Array ( [type] => variable [value] => 22275 ) [out_of_stock] => Array ( [type] => variable [value] => 0 ) [new] => Array ( [type] => variable [value] => 0 ) [id_product_attribute] => Array ( [type] => variable [value] => 115805 ) [quantity_wanted] => Array ( [type] => variable [value] => 1 ) [extraContent] => Array ( [type] => variable [value] => Array ( ) ) [allow_oosp] => Array ( [type] => variable [value] => 0 ) [category] => Array ( [type] => variable [value] => sleeping-bags ) [category_name] => Array ( [type] => variable [value] => Sleeping bags ) [link] => Array ( [type] => variable [value] => https://www.picksea.com/en/sleeping-bag-navajo-500-vaude-22275.html ) [attribute_price] => Array ( [type] => variable [value] => -3.33 ) [price_tax_exc] => Array ( [type] => variable [value] => 79.17 ) [price_without_reduction] => Array ( [type] => variable [value] => 79.17 ) [price_without_reduction_without_tax] => Array ( [type] => variable [value] => 79.17 ) [reduction] => Array ( [type] => variable [value] => 0 ) [reduction_without_tax] => Array ( [type] => variable [value] => 0 ) [specific_prices] => Array ( [type] => variable [value] => Array ( ) ) [quantity] => Array ( [type] => variable [value] => 0 ) [quantity_all_versions] => Array ( [type] => variable [value] => 0 ) [id_image] => Array ( [type] => variable [value] => en-default ) [features] => Array ( [type] => variable [value] => Array ( ) ) [virtual] => Array ( [type] => variable [value] => 0 ) [pack] => Array ( [type] => variable [value] => 0 ) [packItems] => Array ( [type] => variable [value] => Array ( ) ) [nopackprice] => Array ( [type] => variable [value] => 0 ) [customization_required] => Array ( [type] => variable [value] => ) [rate] => Array ( [type] => variable [value] => 0 ) [tax_name] => Array ( [type] => variable [value] => ) [ecotax_rate] => Array ( [type] => variable [value] => 0 ) [unit_price] => Array ( [type] => variable [value] => ) [customizations] => Array ( [type] => variable [value] => Array ( [fields] => Array ( ) ) ) [id_customization] => Array ( [type] => variable [value] => 0 ) [is_customizable] => Array ( [type] => variable [value] => ) [show_quantities] => Array ( [type] => variable [value] => ) [quantity_label] => Array ( [type] => variable [value] => Item ) [customer_group_discount] => Array ( [type] => variable [value] => 0 ) [title] => Array ( [type] => variable [value] => Sleeping bag Navajo 500 ) [images] => Array ( [type] => variable [value] => Array ( [0] => Array ( [bySize] => Array ( [small_default] => Array ( [url] => https://www.picksea.com/45545-small_default/sleeping-bag-navajo-500.jpg [width] => 98 [height] => 98 ) [cart_default] => Array ( [url] => https://www.picksea.com/45545-cart_default/sleeping-bag-navajo-500.jpg [width] => 125 [height] => 125 ) [home_default] => Array ( [url] => https://www.picksea.com/45545-home_default/sleeping-bag-navajo-500.jpg [width] => 250 [height] => 250 ) [home_large] => Array ( [url] => https://www.picksea.com/45545-home_large/sleeping-bag-navajo-500.jpg [width] => 280 [height] => 280 ) [medium_default] => Array ( [url] => https://www.picksea.com/45545-medium_default/sleeping-bag-navajo-500.jpg [width] => 452 [height] => 452 ) [large_default] => Array ( [url] => https://www.picksea.com/45545-large_default/sleeping-bag-navajo-500.jpg [width] => 800 [height] => 800 ) ) [small] => Array ( [url] => https://www.picksea.com/45545-small_default/sleeping-bag-navajo-500.jpg [width] => 98 [height] => 98 ) [medium] => Array ( [url] => https://www.picksea.com/45545-home_large/sleeping-bag-navajo-500.jpg [width] => 280 [height] => 280 ) [large] => Array ( [url] => https://www.picksea.com/45545-large_default/sleeping-bag-navajo-500.jpg [width] => 800 [height] => 800 ) [legend] => [cover] => 1 [id_image] => 45545 [position] => 1 [associatedVariants] => Array ( [0] => 115805 ) ) [1] => Array ( [bySize] => Array ( [small_default] => Array ( [url] => https://www.picksea.com/70339-small_default/sleeping-bag-navajo-500.jpg [width] => 98 [height] => 98 ) [cart_default] => Array ( [url] => https://www.picksea.com/70339-cart_default/sleeping-bag-navajo-500.jpg [width] => 125 [height] => 125 ) [home_default] => Array ( [url] => https://www.picksea.com/70339-home_default/sleeping-bag-navajo-500.jpg [width] => 250 [height] => 250 ) [home_large] => Array ( [url] => https://www.picksea.com/70339-home_large/sleeping-bag-navajo-500.jpg [width] => 280 [height] => 280 ) [medium_default] => Array ( [url] => https://www.picksea.com/70339-medium_default/sleeping-bag-navajo-500.jpg [width] => 452 [height] => 452 ) [large_default] => Array ( [url] => https://www.picksea.com/70339-large_default/sleeping-bag-navajo-500.jpg [width] => 800 [height] => 800 ) ) [small] => Array ( [url] => https://www.picksea.com/70339-small_default/sleeping-bag-navajo-500.jpg [width] => 98 [height] => 98 ) [medium] => Array ( [url] => https://www.picksea.com/70339-home_large/sleeping-bag-navajo-500.jpg [width] => 280 [height] => 280 ) [large] => Array ( [url] => https://www.picksea.com/70339-large_default/sleeping-bag-navajo-500.jpg [width] => 800 [height] => 800 ) [legend] => [cover] => [id_image] => 70339 [position] => 2 [associatedVariants] => Array ( [0] => 115805 ) ) ) ) [cover] => Array ( [type] => variable [value] => Array ( [bySize] => Array ( [small_default] => Array ( [url] => https://www.picksea.com/45545-small_default/sleeping-bag-navajo-500.jpg [width] => 98 [height] => 98 ) [cart_default] => Array ( [url] => https://www.picksea.com/45545-cart_default/sleeping-bag-navajo-500.jpg [width] => 125 [height] => 125 ) [home_default] => Array ( [url] => https://www.picksea.com/45545-home_default/sleeping-bag-navajo-500.jpg [width] => 250 [height] => 250 ) [home_large] => Array ( [url] => https://www.picksea.com/45545-home_large/sleeping-bag-navajo-500.jpg [width] => 280 [height] => 280 ) [medium_default] => Array ( [url] => https://www.picksea.com/45545-medium_default/sleeping-bag-navajo-500.jpg [width] => 452 [height] => 452 ) [large_default] => Array ( [url] => https://www.picksea.com/45545-large_default/sleeping-bag-navajo-500.jpg [width] => 800 [height] => 800 ) ) [small] => Array ( [url] => https://www.picksea.com/45545-small_default/sleeping-bag-navajo-500.jpg [width] => 98 [height] => 98 ) [medium] => Array ( [url] => https://www.picksea.com/45545-home_large/sleeping-bag-navajo-500.jpg [width] => 280 [height] => 280 ) [large] => Array ( [url] => https://www.picksea.com/45545-large_default/sleeping-bag-navajo-500.jpg [width] => 800 [height] => 800 ) [legend] => [cover] => 1 [id_image] => 45545 [position] => 1 [associatedVariants] => Array ( [0] => 115805 ) ) ) [has_discount] => Array ( [type] => variable [value] => ) [discount_type] => Array ( [type] => variable [value] => ) [discount_percentage] => Array ( [type] => variable [value] => ) [discount_percentage_absolute] => Array ( [type] => variable [value] => ) [discount_amount] => Array ( [type] => variable [value] => ) [discount_amount_to_display] => Array ( [type] => variable [value] => ) [price_amount] => Array ( [type] => variable [value] => 79.17 ) [regular_price_amount] => Array ( [type] => variable [value] => 79.17 ) [regular_price] => Array ( [type] => variable [value] => €79.17 ) [discount_to_display] => Array ( [type] => variable [value] => ) [unit_price_full] => Array ( [type] => variable [value] => ) [show_availability] => Array ( [type] => variable [value] => 1 ) [availability_message] => Array ( [type] => variable [value] => Please call us +33 297 11 80 95 ) [availability_date] => Array ( [type] => variable [value] => ) [availability] => Array ( [type] => variable [value] => unavailable ) ) ) [arrayAccessIterator:PrestaShop\PrestaShop\Adapter\Presenter\AbstractLazyArray:private] => ArrayIterator Object ( [storage:ArrayIterator:private] => ArrayObject Object ( [storage:ArrayObject:private] => Array ( [id] => Array ( [type] => method [value] => getId ) [attributes] => Array ( [type] => method [value] => getAttributes ) [show_price] => Array ( [type] => method [value] => getShowPrice ) [weight_unit] => Array ( [type] => method [value] => getWeightUnit ) [url] => Array ( [type] => method [value] => getUrl ) [canonical_url] => Array ( [type] => method [value] => getCanonicalUrl ) [add_to_cart_url] => Array ( [type] => method [value] => getAddToCartUrl ) [condition] => Array ( [type] => method [value] => getCondition ) [delivery_information] => Array ( [type] => method [value] => getDeliveryInformation ) [embedded_attributes] => Array ( [type] => method [value] => getEmbeddedAttributes ) [file_size_formatted] => Array ( [type] => method [value] => getFileSizeFormatted ) [attachments] => Array ( [type] => method [value] => getAttachments ) [quantity_discounts] => Array ( [type] => method [value] => getQuantityDiscounts ) [reference_to_display] => Array ( [type] => method [value] => getReferenceToDisplay ) [grouped_features] => Array ( [type] => method [value] => getGroupedFeatures ) [seo_availability] => Array ( [type] => method [value] => getSeoAvailability ) [labels] => Array ( [type] => method [value] => getLabels ) [ecotax] => Array ( [type] => method [value] => getEcotax ) [flags] => Array ( [type] => method [value] => getFlags ) [main_variants] => Array ( [type] => method [value] => getMainVariants ) [specific_references] => Array ( [type] => method [value] => getSpecificReferences ) [id_shop_default] => Array ( [type] => variable [value] => 1 ) [id_manufacturer] => Array ( [type] => variable [value] => 1057 ) [id_supplier] => Array ( [type] => variable [value] => 1011 ) [reference] => Array ( [type] => variable [value] => VA-12131 ) [supplier_reference] => Array ( [type] => variable [value] => ) [location] => Array ( [type] => variable [value] => ) [width] => Array ( [type] => variable [value] => 0.000000 ) [height] => Array ( [type] => variable [value] => 0.000000 ) [depth] => Array ( [type] => variable [value] => 0.000000 ) [weight] => Array ( [type] => variable [value] => 1.700000 ) [quantity_discount] => Array ( [type] => variable [value] => 0 ) [ean13] => Array ( [type] => variable [value] => 4052285112004 ) [isbn] => Array ( [type] => variable [value] => ) [upc] => Array ( [type] => variable [value] => ) [cache_is_pack] => Array ( [type] => variable [value] => 0 ) [cache_has_attachments] => Array ( [type] => variable [value] => 0 ) [is_virtual] => Array ( [type] => variable [value] => 0 ) [state] => Array ( [type] => variable [value] => 1 ) [additional_delivery_times] => Array ( [type] => variable [value] => 1 ) [delivery_in_stock] => Array ( [type] => variable [value] => ) [delivery_out_stock] => Array ( [type] => variable [value] => ) [id_category_default] => Array ( [type] => variable [value] => 105507 ) [id_tax_rules_group] => Array ( [type] => variable [value] => 36 ) [on_sale] => Array ( [type] => variable [value] => 0 ) [online_only] => Array ( [type] => variable [value] => 0 ) [minimal_quantity] => Array ( [type] => variable [value] => 1 ) [low_stock_threshold] => Array ( [type] => variable [value] => ) [low_stock_alert] => Array ( [type] => variable [value] => 0 ) [price] => Array ( [type] => variable [value] => €79.17 ) [wholesale_price] => Array ( [type] => variable [value] => 50.000000 ) [unity] => Array ( [type] => variable [value] => ) [unit_price_ratio] => Array ( [type] => variable [value] => 0.000000 ) [additional_shipping_cost] => Array ( [type] => variable [value] => 0.00 ) [customizable] => Array ( [type] => variable [value] => 0 ) [text_fields] => Array ( [type] => variable [value] => 0 ) [uploadable_files] => Array ( [type] => variable [value] => 0 ) [redirect_type] => Array ( [type] => variable [value] => 404 ) [id_type_redirected] => Array ( [type] => variable [value] => 0 ) [available_for_order] => Array ( [type] => variable [value] => 1 ) [available_date] => Array ( [type] => variable [value] => ) [show_condition] => Array ( [type] => variable [value] => 0 ) [indexed] => Array ( [type] => variable [value] => 1 ) [visibility] => Array ( [type] => variable [value] => both ) [cache_default_attribute] => Array ( [type] => variable [value] => 115805 ) [advanced_stock_management] => Array ( [type] => variable [value] => 0 ) [date_add] => Array ( [type] => variable [value] => 2013-06-10 16:47:36 ) [date_upd] => Array ( [type] => variable [value] => 2022-12-01 00:27:44 ) [pack_stock_type] => Array ( [type] => variable [value] => 3 ) [meta_description] => Array ( [type] => variable [value] => The Navajo 500 sleeping bag from Vaude is specially designed for outdoor use. Solid and warm, it is perfect for hiking, bivouacking or camping. ) [meta_keywords] => Array ( [type] => variable [value] => camping equipment,sleeping bag,sleeping bag navajo 500,vaude ) [meta_title] => Array ( [type] => variable [value] => Sleeping bag Navajo 500 | Picksea ) [link_rewrite] => Array ( [type] => variable [value] => sleeping-bag-navajo-500 ) [name] => Array ( [type] => variable [value] => Sleeping bag Navajo 500 ) [description] => Array ( [type] => variable [value] =>

Features:

Weight: 1300 g
Dimensions: 220 cm (total length) x 80 cm (width at head) x 190 cm (length excluding head section) x 80 cm (width at feet)
Dimensions storage bag: 20 x 18 cm (min) / 35 x 18 cm (max)
Comfort Temperature 12°C / Limit Temperature 8°C / Extreme Temperature -5°C
Usage: Spring, Autumn, Summer
Ecological sleeping bag

Details:

Inside pocket for storing the most important utensils
Possibility to connect the sleeping bag to all Navajo models
Numerous combination possibilities thanks to the zips that allow the models to be linked together
Covered cut for comfortable leg freedom
Possibility to use the sleeping bag as a blanket
The upper part can be folded for more freedom at the head level
Used with a separate cushion, this model is suitable for tall people
Adjustable hood with drawstring
Shoulder collar to keep warm
Two-way zip fastener

Composition:

Outer fabric: 100% Polyester, 50D 300T Ripstop
Lining: 100% Polyester, 50D 310T
Filling: 100% Polyester, 3D fiber
Particularly soft and skin-friendly fabrics, bluesign certified (ecological standard)
Sensofiber padding for a comfortable sleep and optimal insulation

) [description_short] => Array ( [type] => variable [value] =>

Navajo 500 Sleeping Bag:

The Navajo 500 sleeping bag from Vaude is specially designed for outdoor use. Solid and warm, it is perfect for hiking, bivouacking or camping. This rectangular shaped 3 season sleeping bag is also breathable. Its Sensofiber microfiber filling reflects body heat, wicks moisture away from the body and ensures a good indoor climate while sleeping. This sleeping bag is equipped with the Navajo Link system, which allows for variable use and multi-compatibility with other Navajo models.

Available with a zipper on the left.

Available in 2 colours: Black and blue.

) [available_now] => Array ( [type] => variable [value] => ) [available_later] => Array ( [type] => variable [value] => ) [video] => Array ( [type] => variable [value] => ) [personnalisation] => Array ( [type] => variable [value] => 0 ) [markdown] => Array ( [type] => variable [value] => ) [catdecathon] => Array ( [type] => variable [value] => ) [id_product] => Array ( [type] => variable [value] => 22275 ) [out_of_stock] => Array ( [type] => variable [value] => 0 ) [new] => Array ( [type] => variable [value] => 0 ) [id_product_attribute] => Array ( [type] => variable [value] => 115805 ) [quantity_wanted] => Array ( [type] => variable [value] => 1 ) [extraContent] => Array ( [type] => variable [value] => Array ( ) ) [allow_oosp] => Array ( [type] => variable [value] => 0 ) [category] => Array ( [type] => variable [value] => sleeping-bags ) [category_name] => Array ( [type] => variable [value] => Sleeping bags ) [link] => Array ( [type] => variable [value] => https://www.picksea.com/en/sleeping-bag-navajo-500-vaude-22275.html ) [attribute_price] => Array ( [type] => variable [value] => -3.33 ) [price_tax_exc] => Array ( [type] => variable [value] => 79.17 ) [price_without_reduction] => Array ( [type] => variable [value] => 79.17 ) [price_without_reduction_without_tax] => Array ( [type] => variable [value] => 79.17 ) [reduction] => Array ( [type] => variable [value] => 0 ) [reduction_without_tax] => Array ( [type] => variable [value] => 0 ) [specific_prices] => Array ( [type] => variable [value] => Array ( ) ) [quantity] => Array ( [type] => variable [value] => 0 ) [quantity_all_versions] => Array ( [type] => variable [value] => 0 ) [id_image] => Array ( [type] => variable [value] => en-default ) [features] => Array ( [type] => variable [value] => Array ( ) ) [virtual] => Array ( [type] => variable [value] => 0 ) [pack] => Array ( [type] => variable [value] => 0 ) [packItems] => Array ( [type] => variable [value] => Array ( ) ) [nopackprice] => Array ( [type] => variable [value] => 0 ) [customization_required] => Array ( [type] => variable [value] => ) [rate] => Array ( [type] => variable [value] => 0 ) [tax_name] => Array ( [type] => variable [value] => ) [ecotax_rate] => Array ( [type] => variable [value] => 0 ) [unit_price] => Array ( [type] => variable [value] => ) [customizations] => Array ( [type] => variable [value] => Array ( [fields] => Array ( ) ) ) [id_customization] => Array ( [type] => variable [value] => 0 ) [is_customizable] => Array ( [type] => variable [value] => ) [show_quantities] => Array ( [type] => variable [value] => ) [quantity_label] => Array ( [type] => variable [value] => Item ) [customer_group_discount] => Array ( [type] => variable [value] => 0 ) [title] => Array ( [type] => variable [value] => Sleeping bag Navajo 500 ) [images] => Array ( [type] => variable [value] => Array ( [0] => Array ( [bySize] => Array ( [small_default] => Array ( [url] => https://www.picksea.com/45545-small_default/sleeping-bag-navajo-500.jpg [width] => 98 [height] => 98 ) [cart_default] => Array ( [url] => https://www.picksea.com/45545-cart_default/sleeping-bag-navajo-500.jpg [width] => 125 [height] => 125 ) [home_default] => Array ( [url] => https://www.picksea.com/45545-home_default/sleeping-bag-navajo-500.jpg [width] => 250 [height] => 250 ) [home_large] => Array ( [url] => https://www.picksea.com/45545-home_large/sleeping-bag-navajo-500.jpg [width] => 280 [height] => 280 ) [medium_default] => Array ( [url] => https://www.picksea.com/45545-medium_default/sleeping-bag-navajo-500.jpg [width] => 452 [height] => 452 ) [large_default] => Array ( [url] => https://www.picksea.com/45545-large_default/sleeping-bag-navajo-500.jpg [width] => 800 [height] => 800 ) ) [small] => Array ( [url] => https://www.picksea.com/45545-small_default/sleeping-bag-navajo-500.jpg [width] => 98 [height] => 98 ) [medium] => Array ( [url] => https://www.picksea.com/45545-home_large/sleeping-bag-navajo-500.jpg [width] => 280 [height] => 280 ) [large] => Array ( [url] => https://www.picksea.com/45545-large_default/sleeping-bag-navajo-500.jpg [width] => 800 [height] => 800 ) [legend] => [cover] => 1 [id_image] => 45545 [position] => 1 [associatedVariants] => Array ( [0] => 115805 ) ) [1] => Array ( [bySize] => Array ( [small_default] => Array ( [url] => https://www.picksea.com/70339-small_default/sleeping-bag-navajo-500.jpg [width] => 98 [height] => 98 ) [cart_default] => Array ( [url] => https://www.picksea.com/70339-cart_default/sleeping-bag-navajo-500.jpg [width] => 125 [height] => 125 ) [home_default] => Array ( [url] => https://www.picksea.com/70339-home_default/sleeping-bag-navajo-500.jpg [width] => 250 [height] => 250 ) [home_large] => Array ( [url] => https://www.picksea.com/70339-home_large/sleeping-bag-navajo-500.jpg [width] => 280 [height] => 280 ) [medium_default] => Array ( [url] => https://www.picksea.com/70339-medium_default/sleeping-bag-navajo-500.jpg [width] => 452 [height] => 452 ) [large_default] => Array ( [url] => https://www.picksea.com/70339-large_default/sleeping-bag-navajo-500.jpg [width] => 800 [height] => 800 ) ) [small] => Array ( [url] => https://www.picksea.com/70339-small_default/sleeping-bag-navajo-500.jpg [width] => 98 [height] => 98 ) [medium] => Array ( [url] => https://www.picksea.com/70339-home_large/sleeping-bag-navajo-500.jpg [width] => 280 [height] => 280 ) [large] => Array ( [url] => https://www.picksea.com/70339-large_default/sleeping-bag-navajo-500.jpg [width] => 800 [height] => 800 ) [legend] => [cover] => [id_image] => 70339 [position] => 2 [associatedVariants] => Array ( [0] => 115805 ) ) ) ) [cover] => Array ( [type] => variable [value] => Array ( [bySize] => Array ( [small_default] => Array ( [url] => https://www.picksea.com/45545-small_default/sleeping-bag-navajo-500.jpg [width] => 98 [height] => 98 ) [cart_default] => Array ( [url] => https://www.picksea.com/45545-cart_default/sleeping-bag-navajo-500.jpg [width] => 125 [height] => 125 ) [home_default] => Array ( [url] => https://www.picksea.com/45545-home_default/sleeping-bag-navajo-500.jpg [width] => 250 [height] => 250 ) [home_large] => Array ( [url] => https://www.picksea.com/45545-home_large/sleeping-bag-navajo-500.jpg [width] => 280 [height] => 280 ) [medium_default] => Array ( [url] => https://www.picksea.com/45545-medium_default/sleeping-bag-navajo-500.jpg [width] => 452 [height] => 452 ) [large_default] => Array ( [url] => https://www.picksea.com/45545-large_default/sleeping-bag-navajo-500.jpg [width] => 800 [height] => 800 ) ) [small] => Array ( [url] => https://www.picksea.com/45545-small_default/sleeping-bag-navajo-500.jpg [width] => 98 [height] => 98 ) [medium] => Array ( [url] => https://www.picksea.com/45545-home_large/sleeping-bag-navajo-500.jpg [width] => 280 [height] => 280 ) [large] => Array ( [url] => https://www.picksea.com/45545-large_default/sleeping-bag-navajo-500.jpg [width] => 800 [height] => 800 ) [legend] => [cover] => 1 [id_image] => 45545 [position] => 1 [associatedVariants] => Array ( [0] => 115805 ) ) ) [has_discount] => Array ( [type] => variable [value] => ) [discount_type] => Array ( [type] => variable [value] => ) [discount_percentage] => Array ( [type] => variable [value] => ) [discount_percentage_absolute] => Array ( [type] => variable [value] => ) [discount_amount] => Array ( [type] => variable [value] => ) [discount_amount_to_display] => Array ( [type] => variable [value] => ) [price_amount] => Array ( [type] => variable [value] => 79.17 ) [regular_price_amount] => Array ( [type] => variable [value] => 79.17 ) [regular_price] => Array ( [type] => variable [value] => €79.17 ) [discount_to_display] => Array ( [type] => variable [value] => ) [unit_price_full] => Array ( [type] => variable [value] => ) [show_availability] => Array ( [type] => variable [value] => 1 ) [availability_message] => Array ( [type] => variable [value] => Please call us +33 297 11 80 95 ) [availability_date] => Array ( [type] => variable [value] => ) [availability] => Array ( [type] => variable [value] => unavailable ) ) ) ) [methodCacheResults:PrestaShop\PrestaShop\Adapter\Presenter\AbstractLazyArray:private] => Array ( [attributes] => Array ( [2] => Array ( [id_attribute] => 252 [id_attribute_group] => 2 [name] => Marine Blue [group] => Color [reference] => VA-12131-BLUE [ean13] => 4052285112004 [isbn] => [upc] => ) ) [url] => https://www.picksea.com/en/sleeping-bag-navajo-500-vaude-22275.html [weight_unit] => kg [reference_to_display] => VA-12131-BLUE [flags] => Array ( ) [embedded_attributes] => Array ( [id_shop_default] => 1 [id_manufacturer] => 1057 [id_supplier] => 1011 [reference] => VA-12131 [is_virtual] => 0 [delivery_in_stock] => [delivery_out_stock] => [id_category_default] => 105507 [on_sale] => 0 [online_only] => 0 [ecotax] => 0 [minimal_quantity] => 1 [low_stock_threshold] => [low_stock_alert] => 0 [price] => €79.17 [unity] => [unit_price_ratio] => 0.000000 [additional_shipping_cost] => 0.00 [customizable] => 0 [text_fields] => 0 [uploadable_files] => 0 [redirect_type] => 404 [id_type_redirected] => 0 [available_for_order] => 1 [available_date] => [show_condition] => 0 [condition] => new [show_price] => 1 [indexed] => 1 [visibility] => both [cache_default_attribute] => 115805 [advanced_stock_management] => 0 [date_add] => 2013-06-10 16:47:36 [date_upd] => 2022-12-01 00:27:44 [pack_stock_type] => 3 [meta_description] => The Navajo 500 sleeping bag from Vaude is specially designed for outdoor use. Solid and warm, it is perfect for hiking, bivouacking or camping. [meta_keywords] => camping equipment,sleeping bag,sleeping bag navajo 500,vaude [meta_title] => Sleeping bag Navajo 500 | Picksea [link_rewrite] => sleeping-bag-navajo-500 [name] => Sleeping bag Navajo 500 [description] =>

Features:

Weight: 1300 g
Dimensions: 220 cm (total length) x 80 cm (width at head) x 190 cm (length excluding head section) x 80 cm (width at feet)
Dimensions storage bag: 20 x 18 cm (min) / 35 x 18 cm (max)
Comfort Temperature 12°C / Limit Temperature 8°C / Extreme Temperature -5°C
Usage: Spring, Autumn, Summer
Ecological sleeping bag

Details:

Inside pocket for storing the most important utensils
Possibility to connect the sleeping bag to all Navajo models
Numerous combination possibilities thanks to the zips that allow the models to be linked together
Covered cut for comfortable leg freedom
Possibility to use the sleeping bag as a blanket
The upper part can be folded for more freedom at the head level
Used with a separate cushion, this model is suitable for tall people
Adjustable hood with drawstring
Shoulder collar to keep warm
Two-way zip fastener

Composition:

Outer fabric: 100% Polyester, 50D 300T Ripstop
Lining: 100% Polyester, 50D 310T
Filling: 100% Polyester, 3D fiber
Particularly soft and skin-friendly fabrics, bluesign certified (ecological standard)
Sensofiber padding for a comfortable sleep and optimal insulation

[description_short] =>

Navajo 500 Sleeping Bag:

The Navajo 500 sleeping bag from Vaude is specially designed for outdoor use. Solid and warm, it is perfect for hiking, bivouacking or camping. This rectangular shaped 3 season sleeping bag is also breathable. Its Sensofiber microfiber filling reflects body heat, wicks moisture away from the body and ensures a good indoor climate while sleeping. This sleeping bag is equipped with the Navajo Link system, which allows for variable use and multi-compatibility with other Navajo models.

Available with a zipper on the left.

Available in 2 colours: Black and blue.

[available_now] => [available_later] => [id] => 22275 [id_product] => 22275 [out_of_stock] => 0 [new] => 0 [id_product_attribute] => 115805 [quantity_wanted] => 1 [extraContent] => Array ( ) [allow_oosp] => 0 [category] => sleeping-bags [category_name] => Sleeping bags [link] => https://www.picksea.com/en/sleeping-bag-navajo-500-vaude-22275.html [attribute_price] => -3.33 [price_tax_exc] => 79.17 [price_without_reduction] => 79.17 [reduction] => 0 [specific_prices] => Array ( ) [quantity] => 0 [quantity_all_versions] => 0 [id_image] => en-default [features] => Array ( ) [attachments] => Array ( ) [virtual] => 0 [pack] => 0 [packItems] => Array ( ) [nopackprice] => 0 [customization_required] => [attributes] => Array ( [2] => Array ( [id_attribute] => 252 [id_attribute_group] => 2 [name] => Marine Blue [group] => Color [reference] => VA-12131-BLUE [ean13] => 4052285112004 [isbn] => [upc] => ) ) [rate] => 0 [tax_name] => [ecotax_rate] => 0 [unit_price] => [customizations] => Array ( [fields] => Array ( ) ) [id_customization] => 0 [is_customizable] => [show_quantities] => [quantity_label] => Item [quantity_discounts] => Array ( ) [customer_group_discount] => 0 [images] => Array ( [0] => Array ( [bySize] => Array ( [small_default] => Array ( [url] => https://www.picksea.com/45545-small_default/sleeping-bag-navajo-500.jpg [width] => 98 [height] => 98 ) [cart_default] => Array ( [url] => https://www.picksea.com/45545-cart_default/sleeping-bag-navajo-500.jpg [width] => 125 [height] => 125 ) [home_default] => Array ( [url] => https://www.picksea.com/45545-home_default/sleeping-bag-navajo-500.jpg [width] => 250 [height] => 250 ) [home_large] => Array ( [url] => https://www.picksea.com/45545-home_large/sleeping-bag-navajo-500.jpg [width] => 280 [height] => 280 ) [medium_default] => Array ( [url] => https://www.picksea.com/45545-medium_default/sleeping-bag-navajo-500.jpg [width] => 452 [height] => 452 ) [large_default] => Array ( [url] => https://www.picksea.com/45545-large_default/sleeping-bag-navajo-500.jpg [width] => 800 [height] => 800 ) ) [small] => Array ( [url] => https://www.picksea.com/45545-small_default/sleeping-bag-navajo-500.jpg [width] => 98 [height] => 98 ) [medium] => Array ( [url] => https://www.picksea.com/45545-home_large/sleeping-bag-navajo-500.jpg [width] => 280 [height] => 280 ) [large] => Array ( [url] => https://www.picksea.com/45545-large_default/sleeping-bag-navajo-500.jpg [width] => 800 [height] => 800 ) [legend] => [cover] => 1 [id_image] => 45545 [position] => 1 [associatedVariants] => Array ( [0] => 115805 ) ) [1] => Array ( [bySize] => Array ( [small_default] => Array ( [url] => https://www.picksea.com/70339-small_default/sleeping-bag-navajo-500.jpg [width] => 98 [height] => 98 ) [cart_default] => Array ( [url] => https://www.picksea.com/70339-cart_default/sleeping-bag-navajo-500.jpg [width] => 125 [height] => 125 ) [home_default] => Array ( [url] => https://www.picksea.com/70339-home_default/sleeping-bag-navajo-500.jpg [width] => 250 [height] => 250 ) [home_large] => Array ( [url] => https://www.picksea.com/70339-home_large/sleeping-bag-navajo-500.jpg [width] => 280 [height] => 280 ) [medium_default] => Array ( [url] => https://www.picksea.com/70339-medium_default/sleeping-bag-navajo-500.jpg [width] => 452 [height] => 452 ) [large_default] => Array ( [url] => https://www.picksea.com/70339-large_default/sleeping-bag-navajo-500.jpg [width] => 800 [height] => 800 ) ) [small] => Array ( [url] => https://www.picksea.com/70339-small_default/sleeping-bag-navajo-500.jpg [width] => 98 [height] => 98 ) [medium] => Array ( [url] => https://www.picksea.com/70339-home_large/sleeping-bag-navajo-500.jpg [width] => 280 [height] => 280 ) [large] => Array ( [url] => https://www.picksea.com/70339-large_default/sleeping-bag-navajo-500.jpg [width] => 800 [height] => 800 ) [legend] => [cover] => [id_image] => 70339 [position] => 2 [associatedVariants] => Array ( [0] => 115805 ) ) ) [cover] => Array ( [bySize] => Array ( [small_default] => Array ( [url] => https://www.picksea.com/45545-small_default/sleeping-bag-navajo-500.jpg [width] => 98 [height] => 98 ) [cart_default] => Array ( [url] => https://www.picksea.com/45545-cart_default/sleeping-bag-navajo-500.jpg [width] => 125 [height] => 125 ) [home_default] => Array ( [url] => https://www.picksea.com/45545-home_default/sleeping-bag-navajo-500.jpg [width] => 250 [height] => 250 ) [home_large] => Array ( [url] => https://www.picksea.com/45545-home_large/sleeping-bag-navajo-500.jpg [width] => 280 [height] => 280 ) [medium_default] => Array ( [url] => https://www.picksea.com/45545-medium_default/sleeping-bag-navajo-500.jpg [width] => 452 [height] => 452 ) [large_default] => Array ( [url] => https://www.picksea.com/45545-large_default/sleeping-bag-navajo-500.jpg [width] => 800 [height] => 800 ) ) [small] => Array ( [url] => https://www.picksea.com/45545-small_default/sleeping-bag-navajo-500.jpg [width] => 98 [height] => 98 ) [medium] => Array ( [url] => https://www.picksea.com/45545-home_large/sleeping-bag-navajo-500.jpg [width] => 280 [height] => 280 ) [large] => Array ( [url] => https://www.picksea.com/45545-large_default/sleeping-bag-navajo-500.jpg [width] => 800 [height] => 800 ) [legend] => [cover] => 1 [id_image] => 45545 [position] => 1 [associatedVariants] => Array ( [0] => 115805 ) ) [has_discount] => [discount_type] => [discount_percentage] => [discount_percentage_absolute] => [discount_amount] => [discount_amount_to_display] => [price_amount] => 79.17 [unit_price_full] => [show_availability] => 1 [availability_message] => Please call us +33 297 11 80 95 [availability_date] => [availability] => unavailable ) [id] => 22275 [show_price] => 1 [labels] => Array ( [tax_short] => (tax incl.) [tax_long] => Tax included ) [ecotax] => Array ( [value] => €0.00 [amount] => 0 [rate] => 0 ) ) ) 1

Livraison en points relais : Gratuit
Detailed features

Navajo 500 Sleeping Bag:
The Navajo 500 sleeping bag from Vaude is specially designed for outdoor use. Solid and warm, it is perfect for hiking, bivouacking or camping. This rectangular shaped 3 season sleeping bag is also breathable. Its Sensofiber microfiber filling reflects body heat, wicks moisture away from the body and ensures a good indoor climate while sleeping. This sleeping bag is equipped with the Navajo Link system, which allows for variable use and multi-compatibility with other Navajo models.
Available with a zipper on the left.
Available in 2 colours: Black and blue.
Features:
Weight: 1300 g
Dimensions: 220 cm (total length) x 80 cm (width at head) x 190 cm (length excluding head section) x 80 cm (width at feet)
Dimensions storage bag: 20 x 18 cm (min) / 35 x 18 cm (max)
Comfort Temperature 12°C / Limit Temperature 8°C / Extreme Temperature -5°C
Usage: Spring, Autumn, Summer
Ecological sleeping bag
Details:
Inside pocket for storing the most important utensils
Possibility to connect the sleeping bag to all Navajo models
Numerous combination possibilities thanks to the zips that allow the models to be linked together
Covered cut for comfortable leg freedom
Possibility to use the sleeping bag as a blanket
The upper part can be folded for more freedom at the head level
Used with a separate cushion, this model is suitable for tall people
Adjustable hood with drawstring
Shoulder collar to keep warm
Two-way zip fastener
Composition:
Outer fabric: 100% Polyester, 50D 300T Ripstop
Lining: 100% Polyester, 50D 310T
Filling: 100% Polyester, 3D fiber
Particularly soft and skin-friendly fabrics, bluesign certified (ecological standard)
Sensofiber padding for a comfortable sleep and optimal insulation
You might also like 1 other product seleted for you
<h2>Hydro Flask Standard 532 ml Insulated Bottle</h2> <p style="text-align:justify;">Take your drink everywhere with you, on a boat, on a bike, on a hike. Its 18/8 stainless steel tank prevents any transfer or change of taste, and its double-walled Tempshield, with vacuum insulation, keeps it fresh for 24 hours and hot for 6. BPA and phthalate free design and construction. The Hydro Flask Standard 732 ml will accompany you on all your adventures, on sea, on land, and why not, in the air.</p> <h2>Characteristics of the Thermos flask 532 ml of Hydro Flask.</h2>

available